Family Shopping at Farmers Market
We are gearing up for a great Spring and Summer here in Corning and the Southern Finger Lakes and I don't know about all of you but one of my favorite parts of the Spring and Summer is all of the festivals and farmers markets that are happening. I don't know if it's the food, the music, the displays, or the people there is just something about them that is so welcoming to me. If this is something that you love to then you have to check out the great things we have going on here.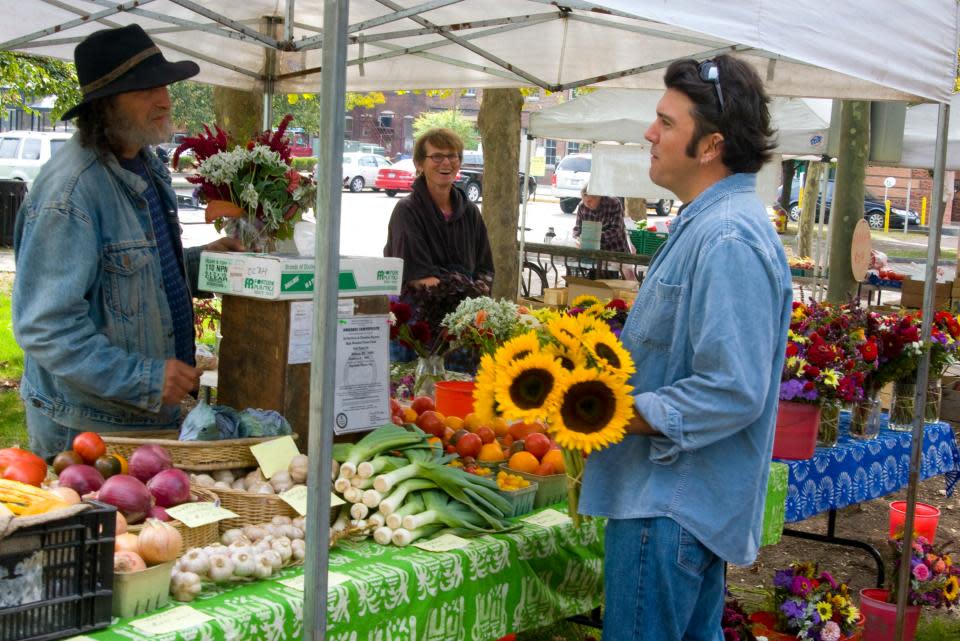 Shopping at Farmers Market
Kick of the Spring season with Hornell Partners for Growth at the Wildflower Festival in Hornell on May 7th. This family friendly event is fun for all! Get your fill of Arts and Craft vendors scattered on the grass in front of the Steuben Trust building. The Pioneer Woodsman Club will be returning to the festival again this year to put on another spectacular viewing event of incredible skill with wood.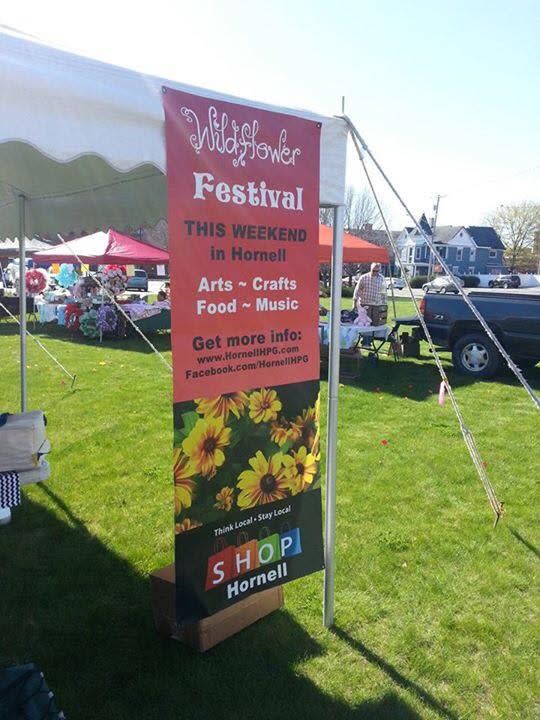 Hornell's Wildflower Festival
Aside from all of the great businesses and handmade vendors that you can peruse there will be live entertainment which always is a good time. "Sunny Paul" performs from 10 am-noon with a selection of blues, jazz, rock, and Latin music. Then from noon-4 pm "Spare Parts' will perform a blend of Country Rock from the 60's to the 90's. There will be something there for everyone to enjoy. The weather should be beautiful so the Wildflower Festival is the perfect excuse to go out and enjoy the sunshine while supporting some talented crafters and businesses.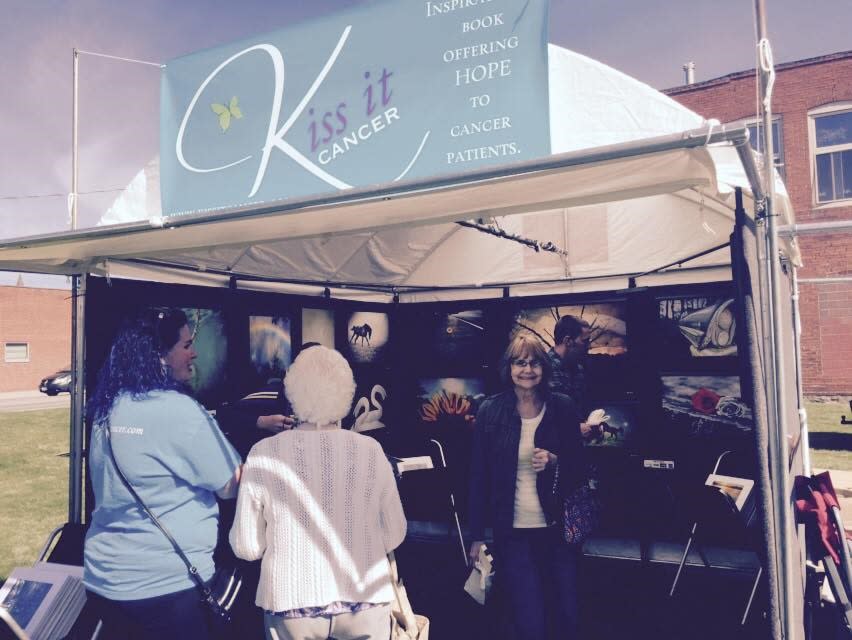 Hornell's Wildflower Festival
Mark your calendars for GlassFest starting May 26th. This four day celebration of glass and fire arts is a weekend full of artist demonstrations, live music and entertainers, hot glass shows, shopping and dining all taking place in Corning's Gaffer District. The whole family will love this excitement filled weekend. Check back in the next few weeks to hear more about all of the exciting things happening during this weekend.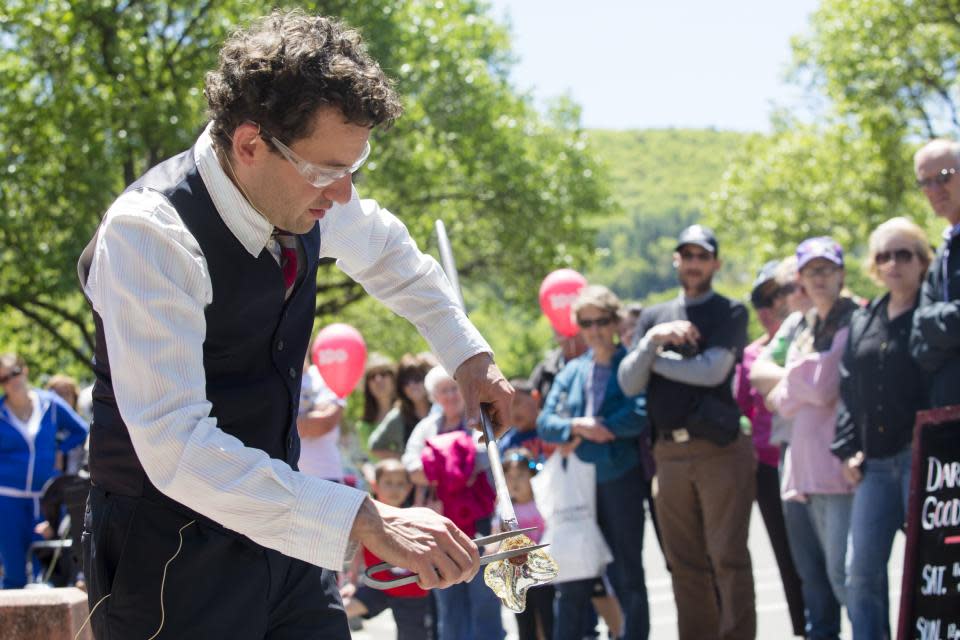 Glassmaking at Glassfest
It just wouldn't feel like the Summer if there wasn't an abundance of Farmers Market's to choose from. Starting as early as May you can hit up ones in Addison, Bath, Hammondsport and Hornell. In June Painted Post, Corning, and the Bath VA Farmers Markets open. Farmers Markets are a great place to go out and experience all of the great homemade and handcrafted items coming out of Corning and the Southern Finger Lakes that you can take home with you. Sample locally made cheeses or grab some fresh produce from local farms giving you the fresh from the farm satisfaction.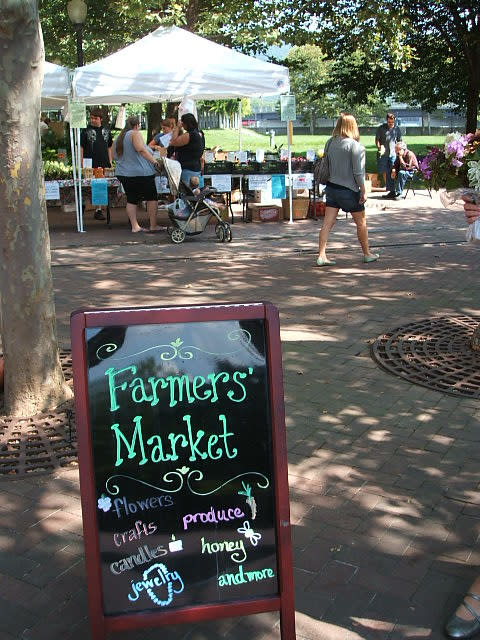 Farmers Market
From edible treats to jewelry to crafts and beyond, everyone will find something they love at a Farmers Market. Whether you live here or are just staying with us for a while they are definitely worth the visit.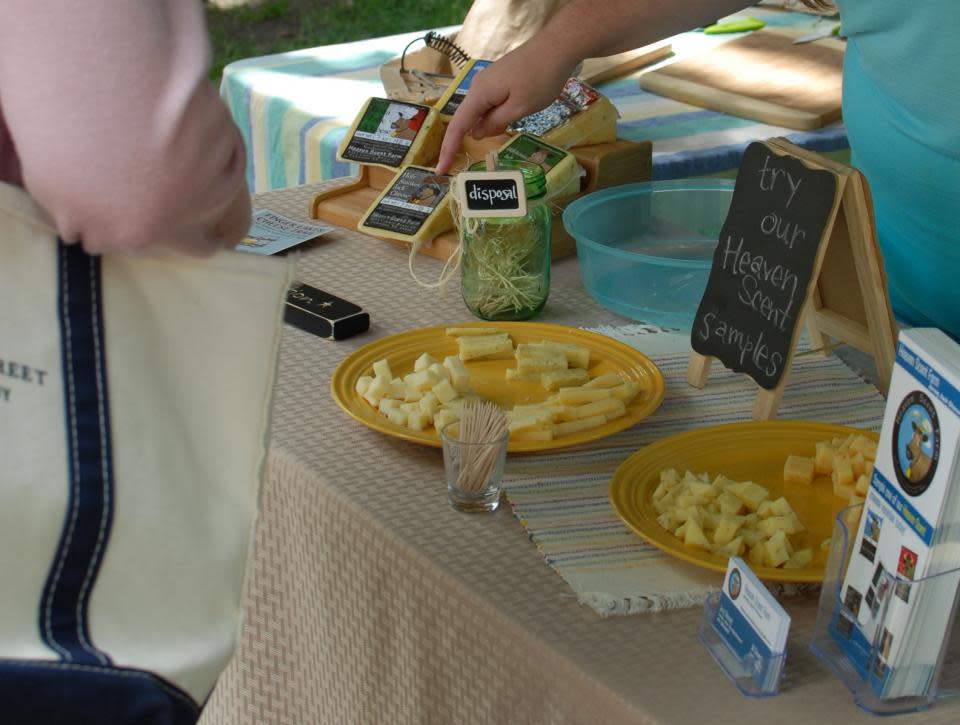 Local Samples at Farmers Market
These are just a few of the great things happening starting in the next few months so be sure to check our calendar of events to see what fun things are happening all Summer long!