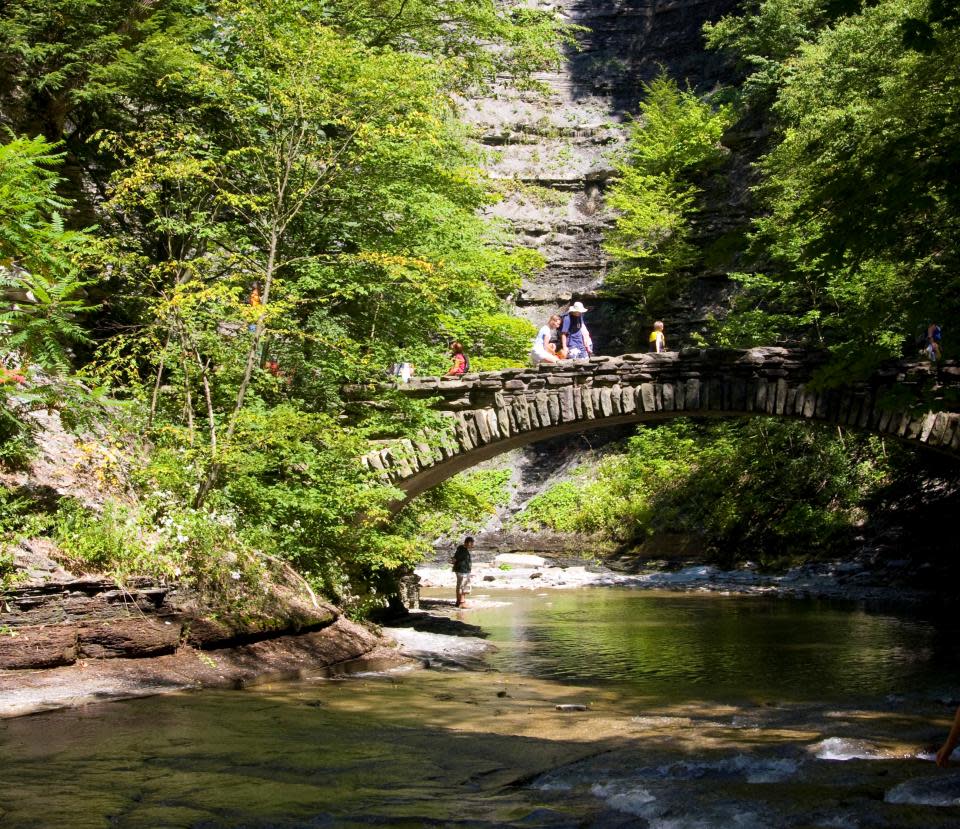 Stony Brook State Park
Summer is coming and the anticipation of school ending, vacations, and beautiful weather is on everyone's mind. We all look forward to spending our days in the sun, surrounded by beautiful scenery, and having a great time with our family without a care in the world. If you're questioning where you can have all of this your answer is right here in Corning and the Southern Finger Lakes.
With almost anything you can imagine from hiking and biking to fun filled days on the water you won't have a minute to waste.
To start your thrilling vacation exploring the great outdoors you'll need somewhere to come back to at night to unwind and spend some time relaxing as a family. What better way than around a campfire with some delicious campfire treats at one of the many campgrounds in the region? If you want to get back to basics and camp out in a tent or rent a cozy lodge there is something that will accommodate everyone. Cardinal Campground is the perfect escape from busy city life. Tucked away from the noise and hustle-and-bustle, this campground makes for the perfect rural getaway. For those looking for a more resort feel park yourself, or your tent or RV, at Hickory Hill Family Camping Resort. You won't even feel like you are camping with all of the fun amenities like the spray ground, laser tag, mini-golf, and the on-site health spa. This one is fun for kids and parents alike.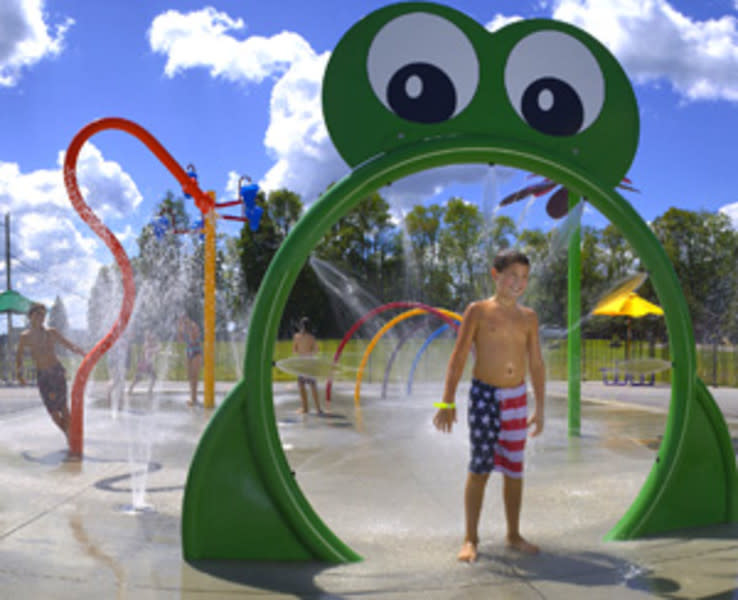 Hickory Hill Family Camping Resort
With hilly terrain, rigid gorges and beautiful waterfalls Stony Brook State Park is the perfect location for a family hike. The surrounding beauty will remind you why the great outdoors can be so refreshing and invigorating. After your hike take a break and go for a swim and enjoy a picnic. It's the perfect setting for a day outdoors.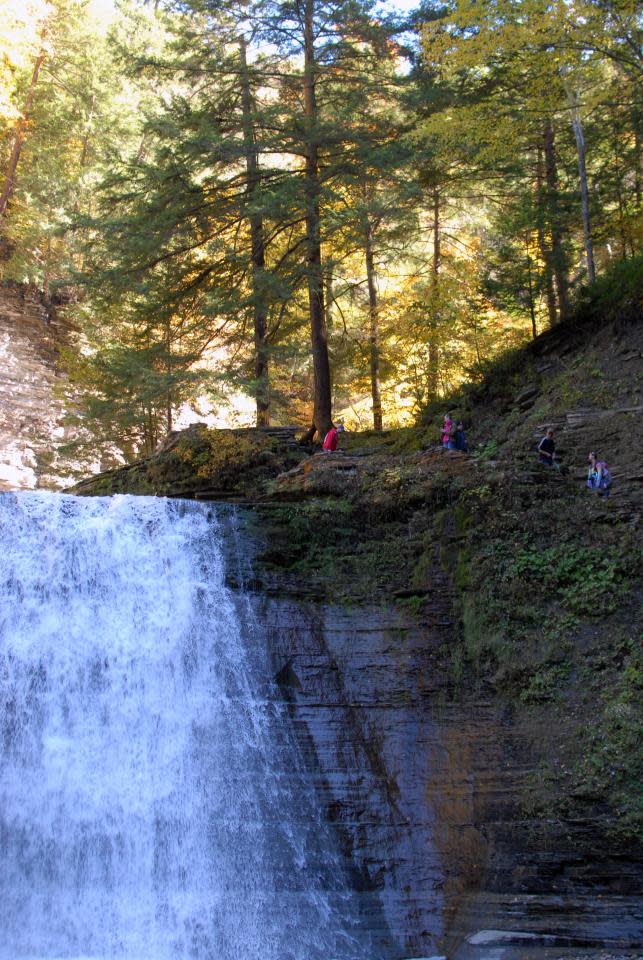 Stony Brook State Park
Grab the family and a few bikes and ride along one of the biking trails designed to relax and immerse you in the beauty of the region. Ride through farmlands and along sparkling Keuka Lake with a gentle breeze behind you and the sun in your face. Choose from a pre-planned Let's Go Bike Trail with great stop suggestions along the way, or create a path of your own. If you choose not to bring your own bike don't worry we have plenty of rental options. Whatever you choose, it's sure to be a great day of outdoor exploration.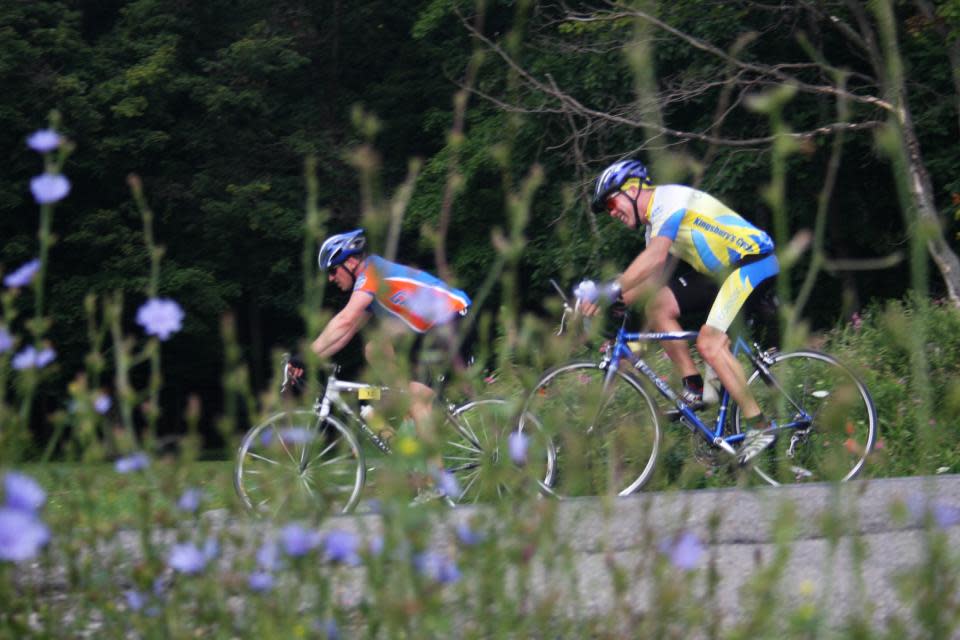 Biking courtesy of Tour De Keuka
At this point in your outdoor exploration vacation chances are you have driven by Keuka Lake many times, so it's probably time you get out on it! For an exhilarating experience rent a jet ski or go tubing. Rent a boat for the day and spend the whole day soaking up the sunshine on the lake. Stop off at one of the lakeside restaurants for a delicious lunch then get back to lounging around, swimming, and if you're feeling adventurous partaking in water sports. If one day isn't enough ask about a multi-day rental and enjoy a few gorgeous days out on the water.
Keuka Watersports
Kim's Kayaks offers a laid-back paddling experience that isn't short on fun. A four mile long river experience along scenic river banks and curious wildlife makes for a peaceful experience for everyone.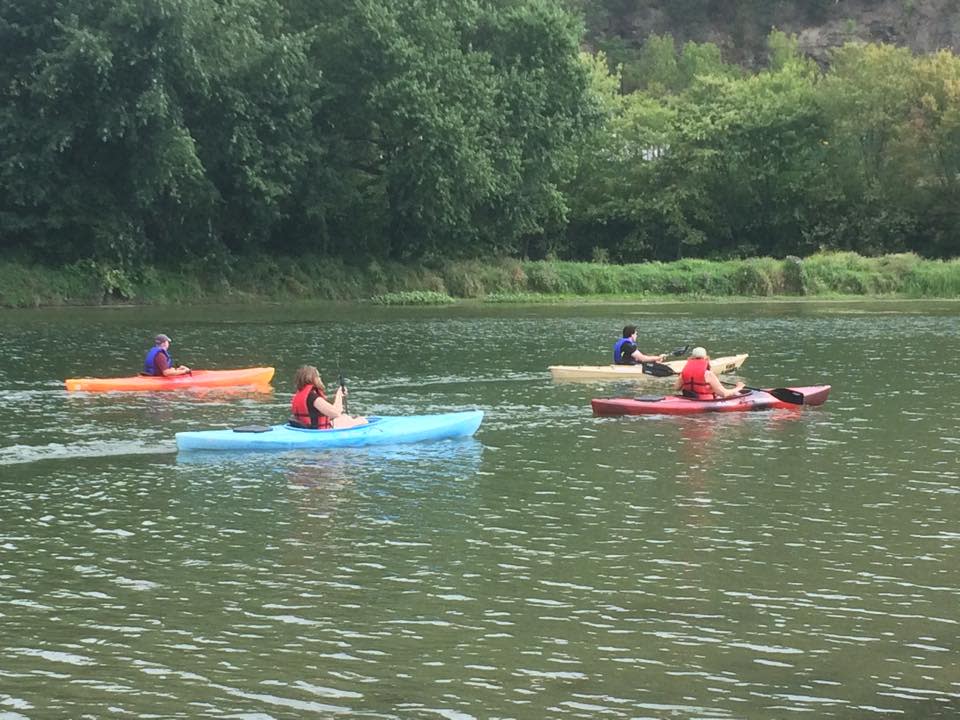 Kim's Kayaks
That isn't even all of the great outdoor activities to experience here in Corning and the Southern Finger Lakes. Visit one of the many different parks for a different hiking experience or go fishing. The experience is yours so create the experience that is perfect for you and your family!