Fall in Corning and the Southern Finger Lakes is an ideal getaway for a weekend of wine tastings. Wineries offer picture perfect views of the lake, and less crowded tasting rooms make it a more personal experience. Visit these wineries and more for Finger Lakes favorites and an unforgettable Fall experience.
Heron Hill Winery, named as one of the "most spectacular tasting rooms in the world" by Travel & Leisure Magazine, has spectacular views of the fall foliage around Keuka Lake. Try their award-winning Rieslings, or their famous red and white Eclipse blends.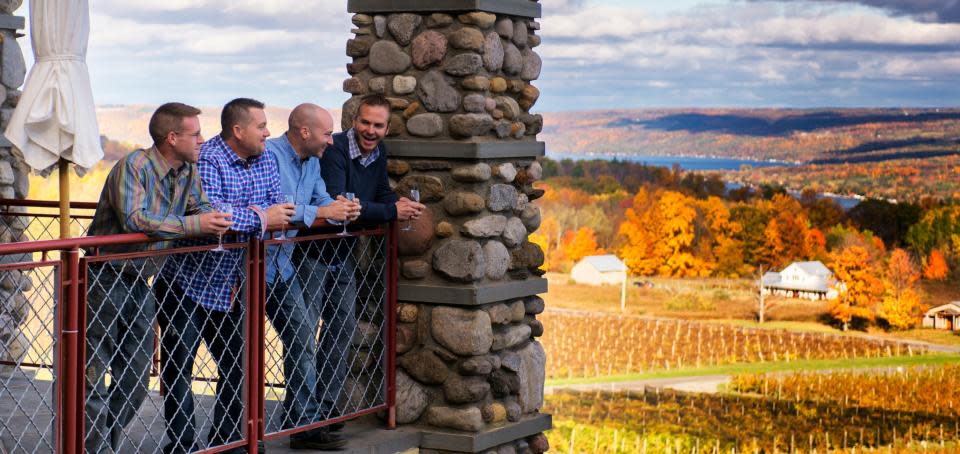 Heron Hill courtesy of Stu Gallaghe
Bully Hill Vineyards brings the fun to Keuka Lake with their storied history. More than a winery, visit the Greyton H. Taylor Wine Museum, their on-site restaurant, and stop into the gift shop and wine shop to pick up your favorites. Don't leave without a tasting of their signature wine 'Love My Goat Red', and 'Sweet Walter Red'.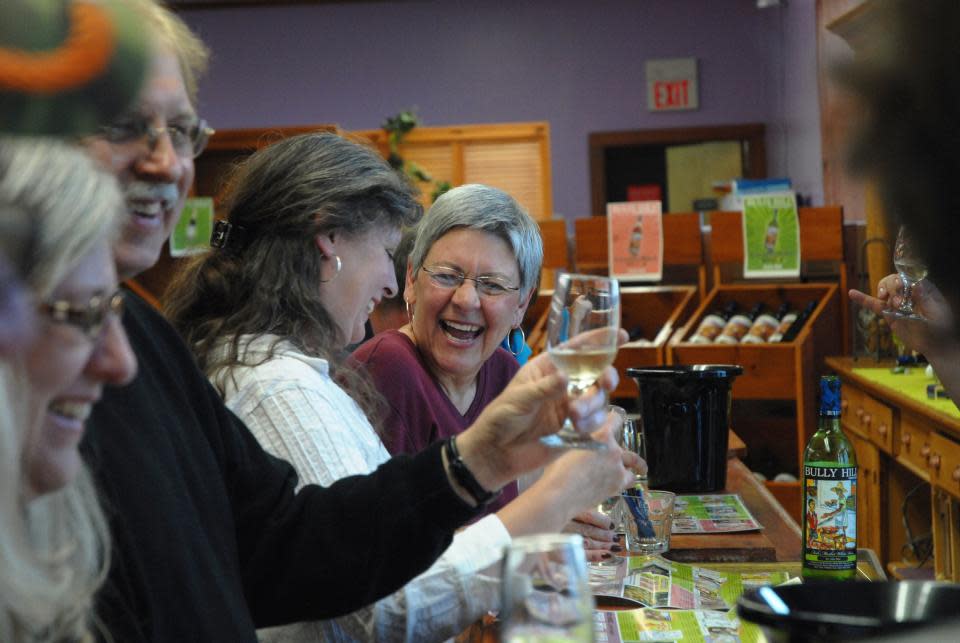 Bully Hill Wine Tasting
Wine making wouldn't be done the way it is today in the Finger Lakes if it wasn't for Dr. Konstantin Frank and the 'Vinifera Revolution'. Dr. Konstantin Frank Vinifera Wine Cellars boasts one of the most amazing views over the vineyards of the crisp red and oranges that surround the lake during the Fall season. Sample their famous Rieslings that make them New York's Most Award-winning Winery since 1962. For a more elevated experience book the October Barrel Experience in the 1886 Reserve Tasting Room.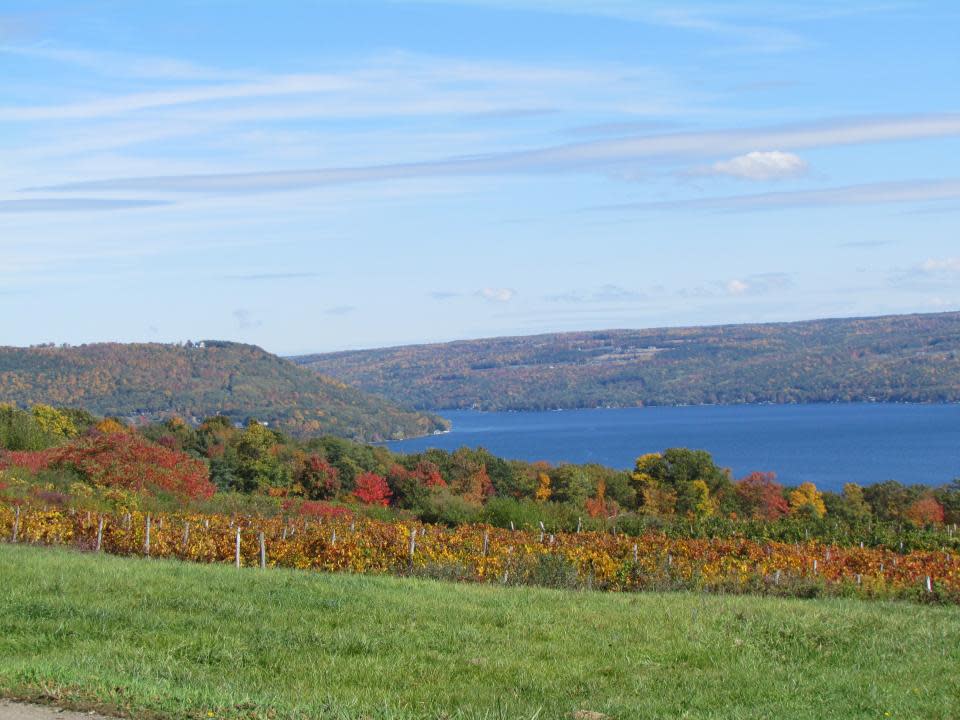 Dr. Konstantin Frank Wine Cellars
On the East side of Keuka Lake, you'll find Ravines Wine Cellars. Combining Old World winemaking traditions with New World innovation and techniques Ravines creates award winning Rieslings. The view of Keuka through the rich colored trees is picture perfect.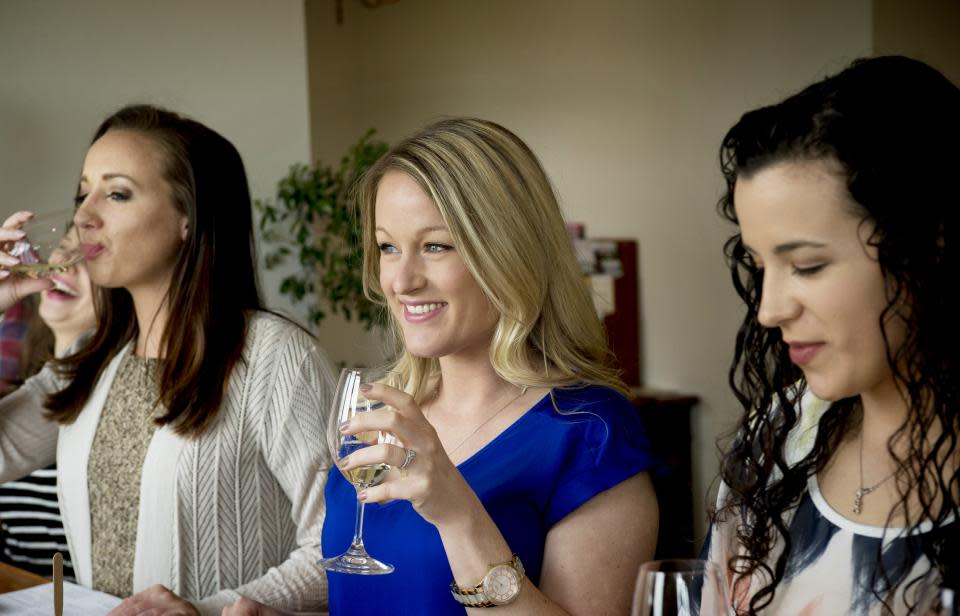 Ravines Wine Cellars tasting courtesy of Stu Gallagher
Bringing France to the Finger Lakes, Domaine LeSeurre creates wines that can pair with anything. Their philosophy is "when people ask us what a good wine is, we love to say that it is the one you enjoy." Try their Rosés, Rieslings, and Chardonnays for a little touch of France in the Finger Lakes.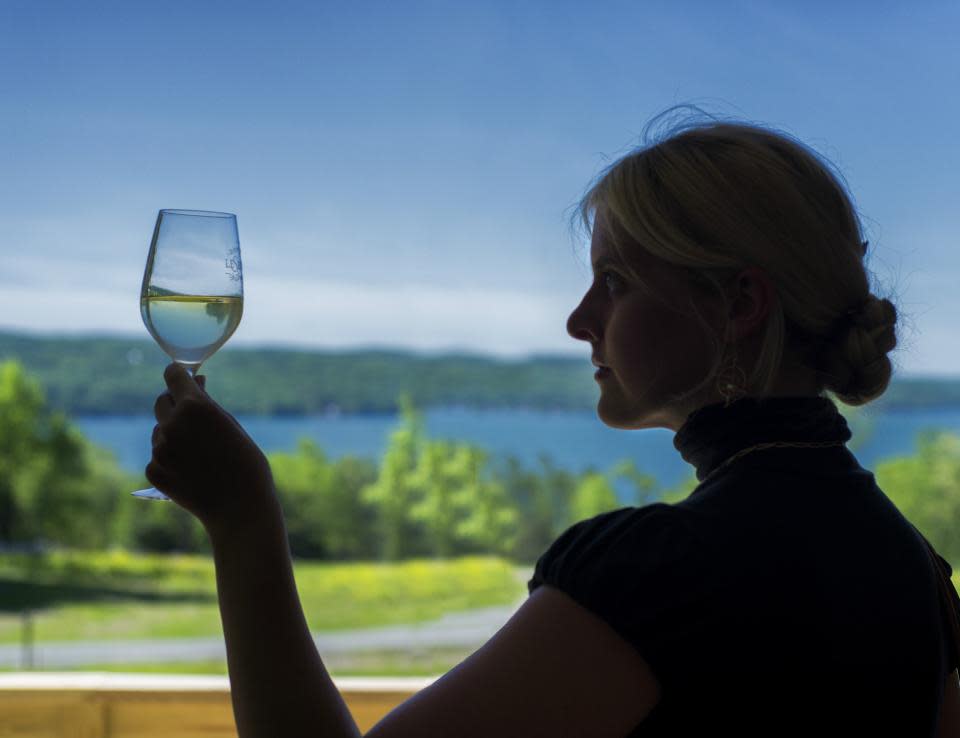 Domaine LeSeurre Winery courtesy of Stu Gallagher
For a perfect Fall getaway explore the wineries of Keuka Lake in Corning and the Southern Finger Lakes. The stunning setting of the lake and the rich colors surrounding it are an added advantage to the superb wines that are waiting to be tasted at the wineries.