It's not all about visiting the enticing museums, the newest brewery, or your favorite winery when you come to Corning and the Southern Finger Lakes, although we suggest you do that too. The sprawling hills, running rivers, and beautiful lakes are a call for adventure to anyone who is an outdoor enthusiast, or who simply just enjoys the sunshine and fresh air. During Great Outdoors Month this June, get out and explore.
Every year there are two days where fishing is free, and no license is required. This is the perfect time to go out and try it for the first time, take your kids if they have never been, or get back out if it has been a while. You can take advantage of the free fishing days this year on June 24-25,2017.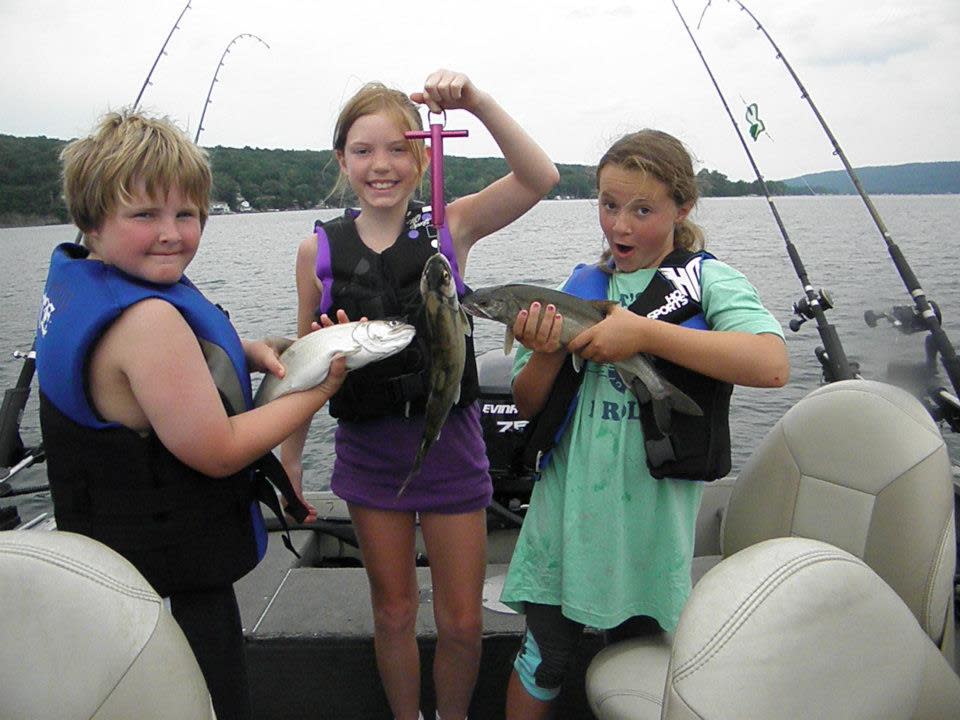 kids fishing at Keuka Lake
Get out and take a hike in one of the State Parks located in the area. Stony Brook State Park gorge and trails will get you out hiking while enjoying beautiful scenery and appreciating the great outdoors.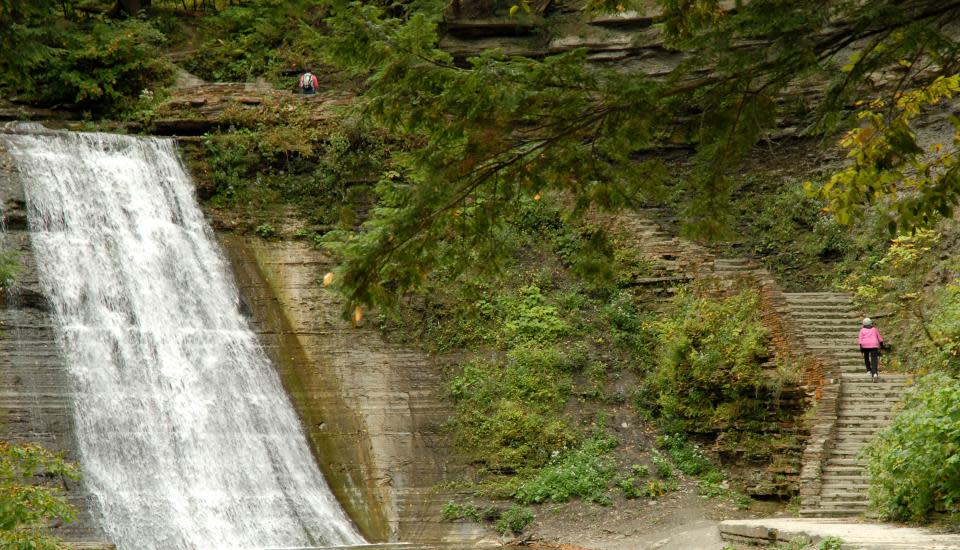 hiking at Stony Brook State Park
Pull your kayak or canoe out of its Winter storage and get out on the water. If you don't have your own rent one for the day from one of the many outfitters and be on your way to paddling on sparkling blue waters.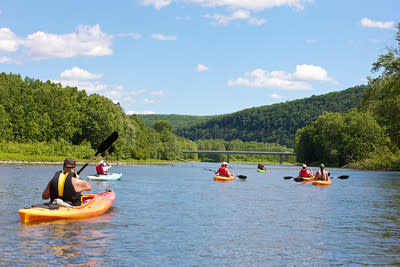 kayaking
Go out and soak up the sunshine and take in the wonder of the great outdoors in Corning and the Southern Finger Lakes!