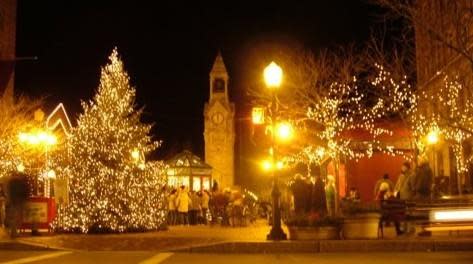 Crystal City Christmas

Last week, we talked about something that's an annual tradition for so many people in Corning, the Parade of Lights. We discussed how the format is changing this year - from a traditional parade to a stationary one. Very cool idea. Make sure to check out that blog - and the parade this Saturday. But today, we're going to discuss another tradition, one that's been around even longer than the Parade of Lights. Sparkle is the signature event of Crystal City Christmas, and has been part of people's holiday celebrations for 39 years. The first weekend in December each year, the community gathers to ring in the holidays. This year, Sparkle takes place Saturday, December 7 from 5 - 9 p.m.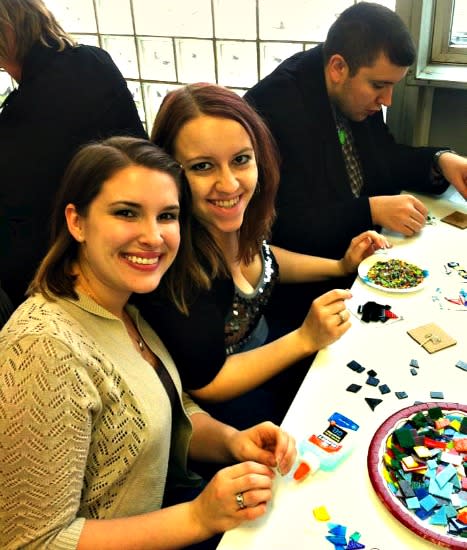 Holiday Open House at The Corning Museum of Glass.
I have such fond memories of this classic event, and create more every year. My grandmother used to own a shop called The Golden Unicorn on Market Street in Corning's Gaffer District, and I remember helping her create props for the children's games she'd set up outside her store. And naturally, I'd stop by during Sparkle to play them over and over!
In more recent years, I've passed along one of my favorite holiday traditions to some very dear friends. I attended college in Rochester, and each year I'd bring my roommates to Corning for the first weekend of December to take part in all the wonderful festivities. To this day, my very best friends from college still make their way to Corning each year for Sparkle.
We make a weekend out of it! Our first stop of the day is to The Corning Museum of Glass, where we make our own glass during the Holiday Open House. Admission is always free the first full weekend in December, and the cost of select Make Your Own Glass experiences is reduced. Check out the museum's holiday festivities here. Then we visit a few Keuka Lake wineries where we sip the day away and toast to a wonderful holiday season. But we always look forward to the evening when we get to walk though Corning's Gaffer District, buzzing with activity, helping people get into the spirit of the season.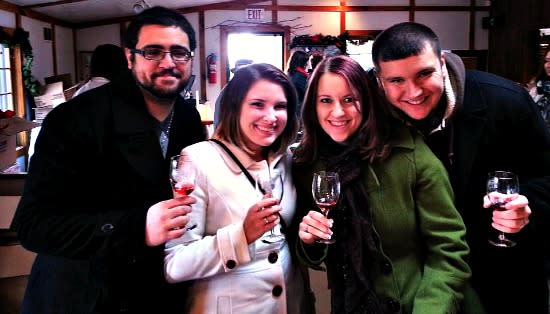 Finger Lakes Wine
There are so many things to enjoy about Sparkle. There are the horse and carriage rides, the beautiful Christmas carols, and the storefronts with open doors enticing everyone inside for hot chocolate and cider. There are fantastic dining and shopping promotions to be found, great entertainment - and my personal favorite, reindeer! Would you expect any less from the most fun small town in America?
But it's more than that. Sparkle is always the beginning of the holiday season for me - as I know it is for many people in the Crystal City. It's the quintessential small-town holiday event - neighbors celebrating together, smiling faces all around. It instills in us that festive feeling we keep for the rest of the season.
Visit our Holidays page to check out all the festivities throughout Corning & the Finger Lakes this year!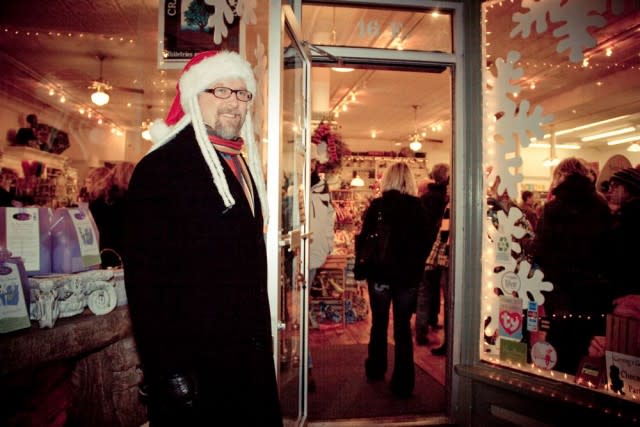 Sparkle in America's Crystal City