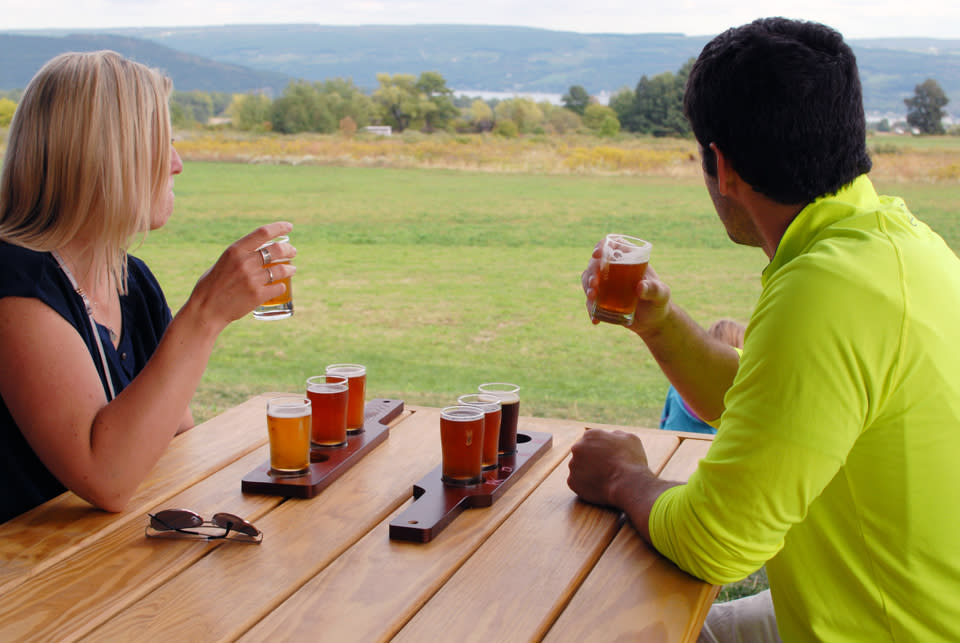 Steuben Brewing Company
October is the perfect time to savor the scents, sights and flavors of harvest, and that includes the variety of tasty beverages being created by our exceptional Craft Brewers, Ciderists, and Distillers. Oh, and there's an awesome annual event next weekend - Finger Lakes Beer Festival - where you can sample local brews, spirits, food, and more.
Let's face it, the Finger Lakes is a world-class wine destination with good reason.
Great Western Champagne and Pleasant Valley Wine Company courtesy of Stu Gallagher
In addition to a rich history of revolutionizing winemaking in the US and a reputation for making excellent wines, we also have magnificent landscapes and extraordinary things to do.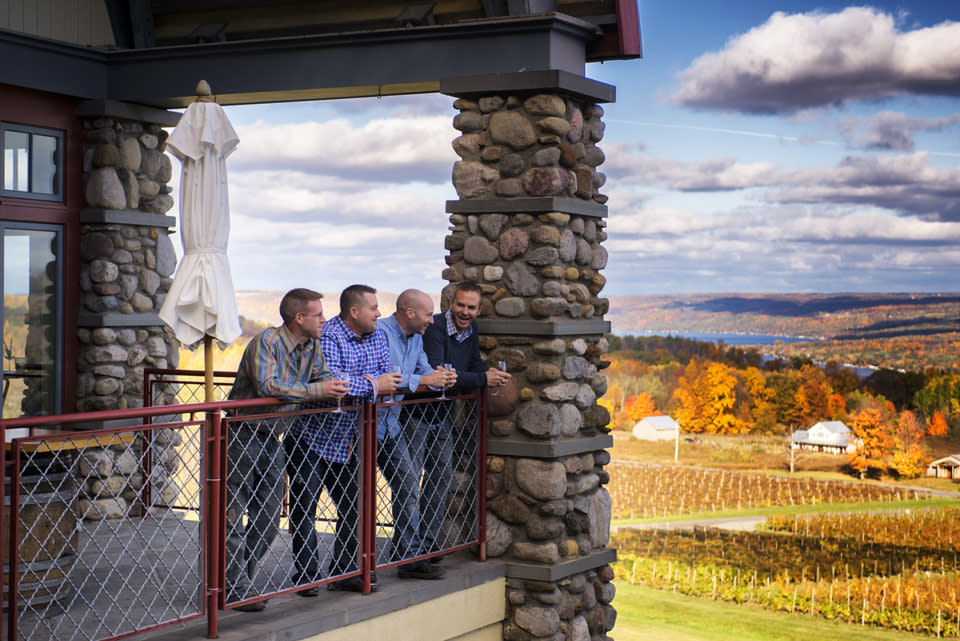 Autumn Wine Tasting at Heron Hill courtesy of Stu Gallagher
And while Finger Lakes Wine Country continues to grow with more and more new wineries opening each year, like Wild Brute Winery which opened its tasting room in Arkport earlier this year, there are a number of other craft beverage enthusiasts chasing their dreams of crafting delicious beverages that aren't made with grapes.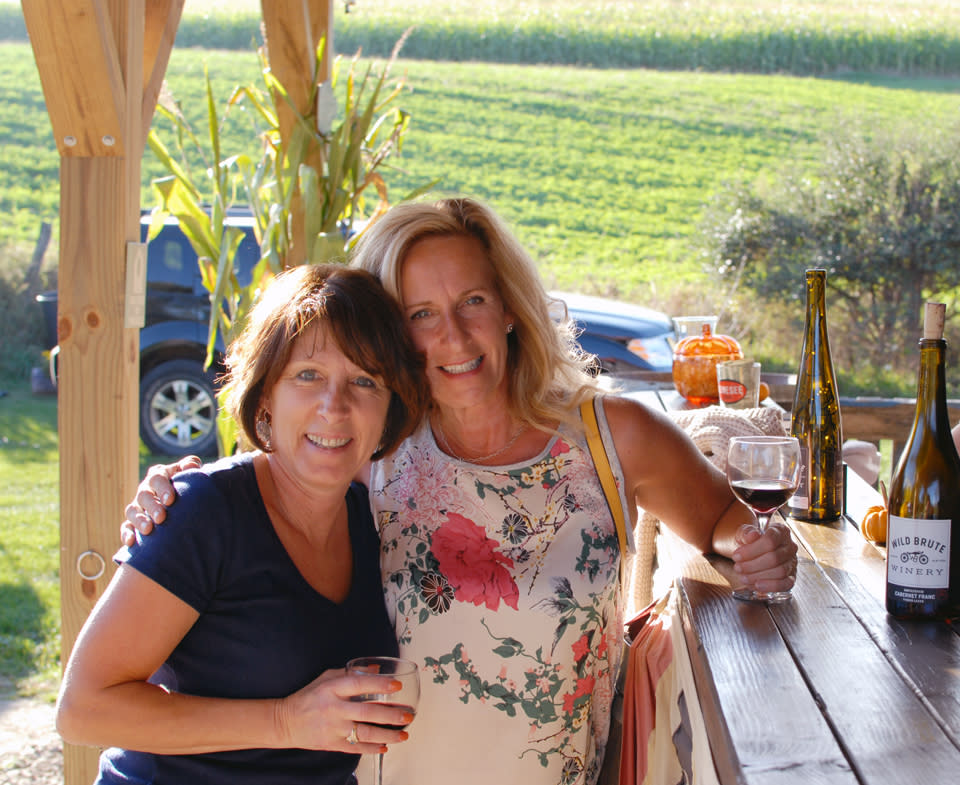 Wild Brute Tasting Event
We're excited to see the number of quality Craft Beverage producers in Corning and the Southern Finger Lakes growing exponentially. Adding an ever-increasing variety of choices when it comes to what sort of beverages are available to enjoy, and also more and more creative collaborations between these entrepreneurs providing guests with multi-sensory tasting options and events.
Along with Wild Brute Winery, two new businesses have opened in the western part of the region: Railhead Brewing Company in Hornell and Cider Creek Hard Cider in Canisteo.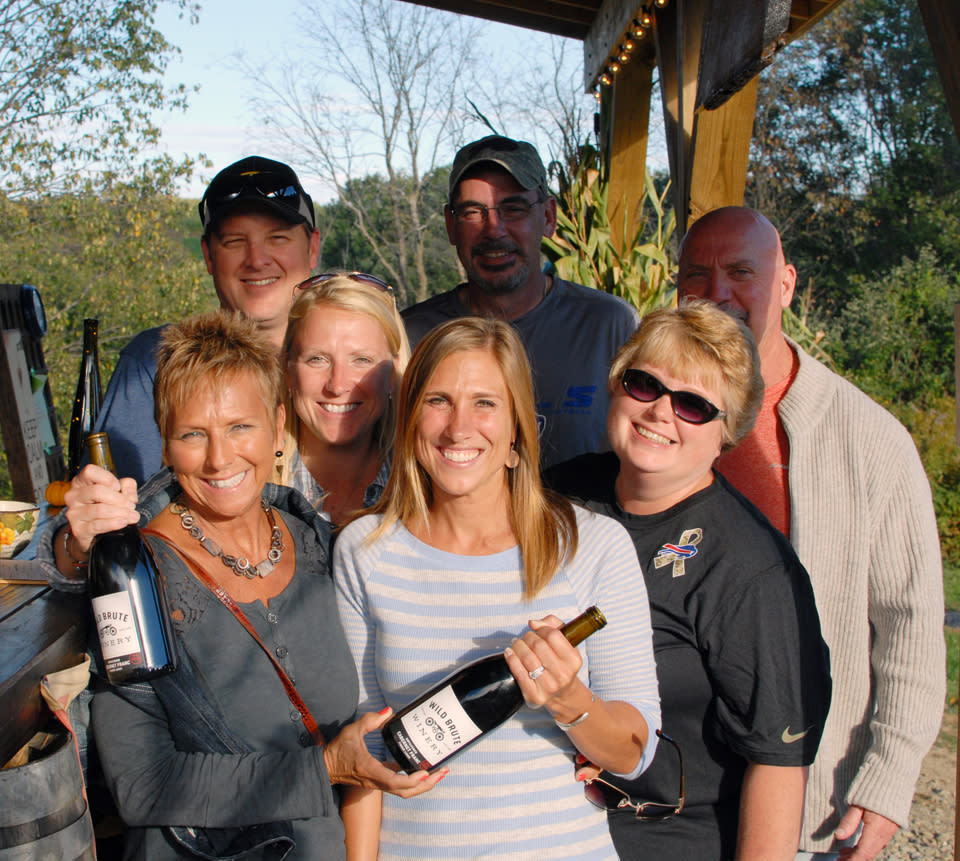 Wild Brute Winery
Railhead has been crafting tasty brews and wood-oven pizzas since this time last year, and their following has continued to grow.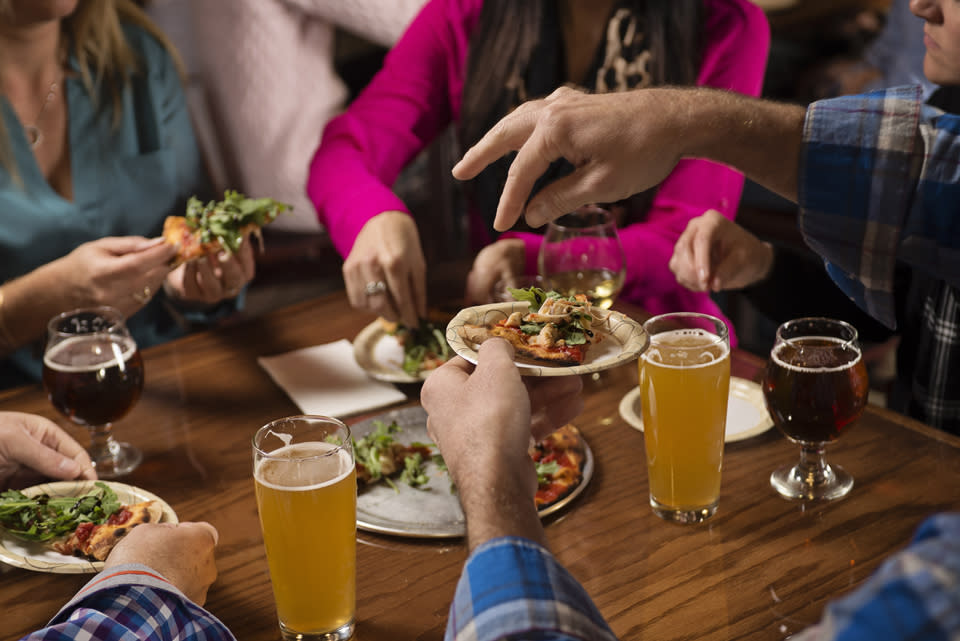 Railhead Brewing Company Brews and Pizzas courtesy of Stu Gallagher
Cider Creek Hard Cider opened its new tasting room last weekend, offering locals and visitors to the Hornell and Canisteo area more delicious options, like their exceptional ciders, plus other New York State beers, wines, and spirits.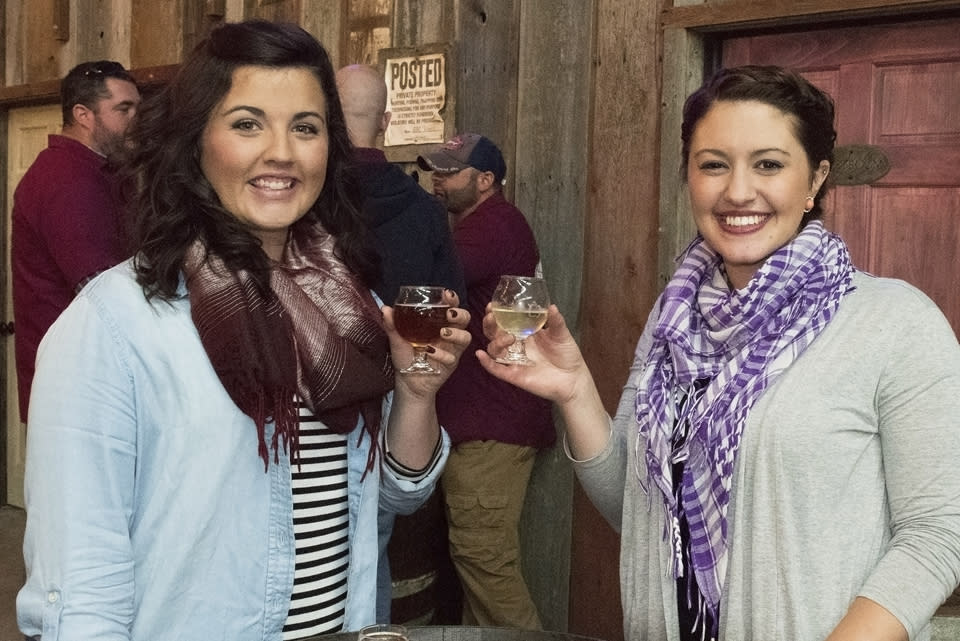 Cider Creek Hard Cider courtesy of Carter Saunders
In Hammondsport, Steuben Brewing and The Brewery of Broken Dreams joined Keuka Brewing Company and Finger Lakes Beer Company to offer a great selection of craft beer styles and experiences.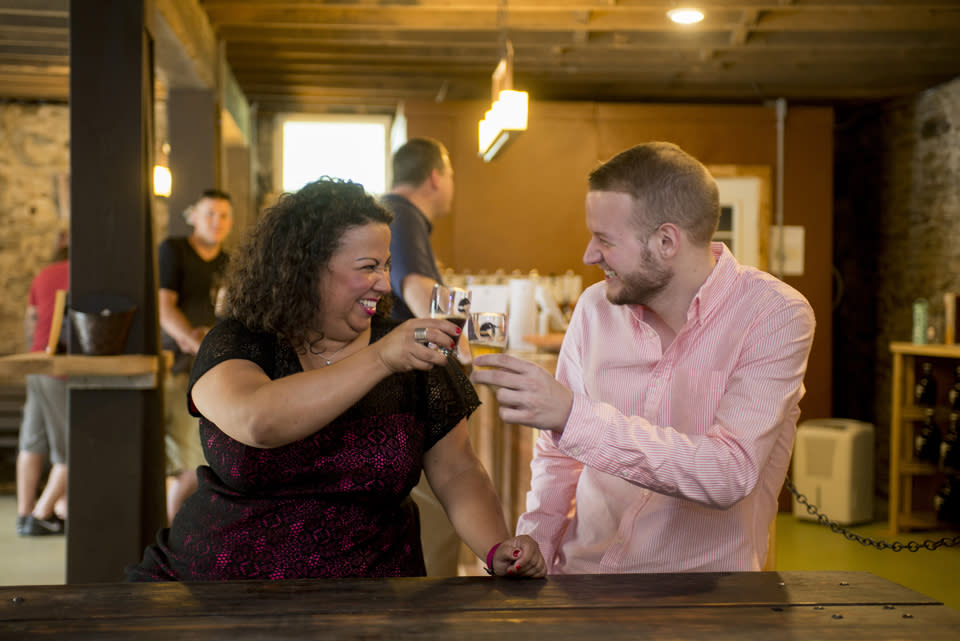 The Brewery of Broken Dreams courtesy of Stu Gallagher
In Corning, Iron Flamingo Brewery opened earlier this year and their beers can already be found in a number of local bars and restaurants, while Four Fights Distilling just put out it's first creation – a flavorful full-bodied Vodka.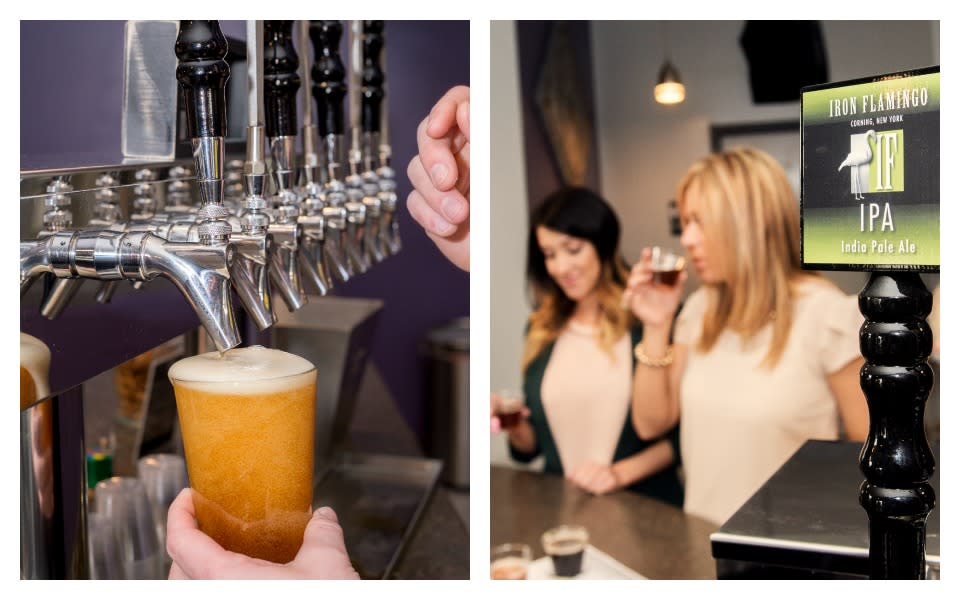 Iron Flamingo - photos courtesy of Stu Gallagher
Plans for the tasting room at Four Fights are underway and should be open for tastings by the summer of 2016, though you can find their Crystal City Vodka in local liquor stores.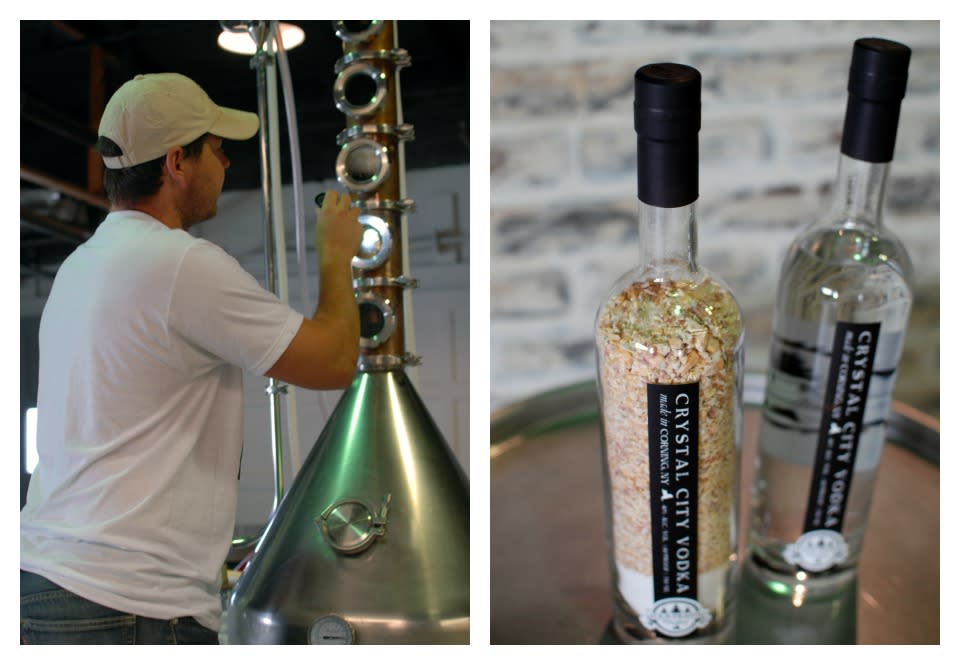 Four Fights Distilling - Crystal City Vodka
You'll find a few of these craft beverage tastemakers – Four Fights, Keuka Brewing, Iron Flamingo, and Finger Lakes Beer Company - at the Finger Lakes Beer Festival on October 24th at Watkins Glen International.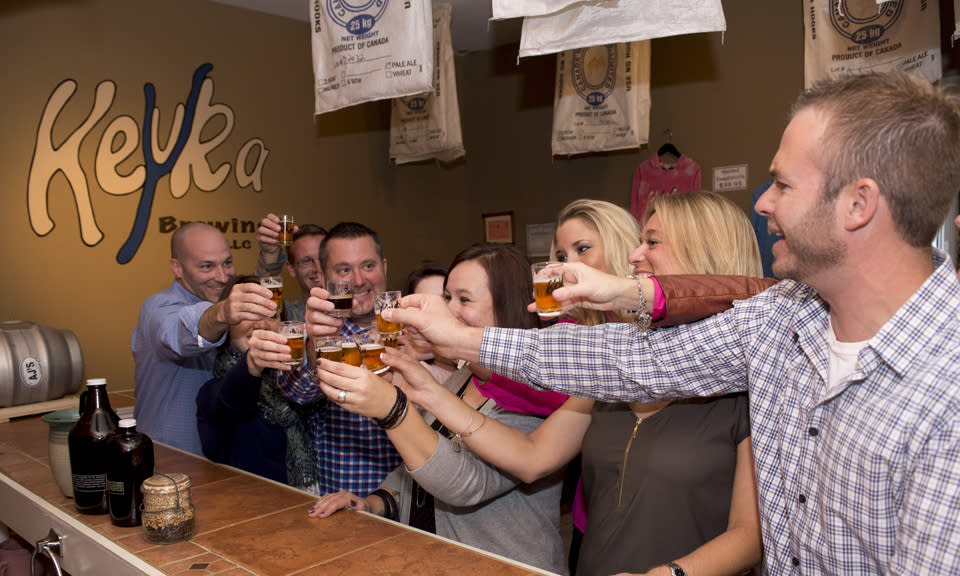 Keuka Brewing Company courtesy of Stu Gallagher
With great local foods, live entertainment, and a huge selection of Finger Lakes craft beers and spirits, this is one event you'll want to experience for yourself.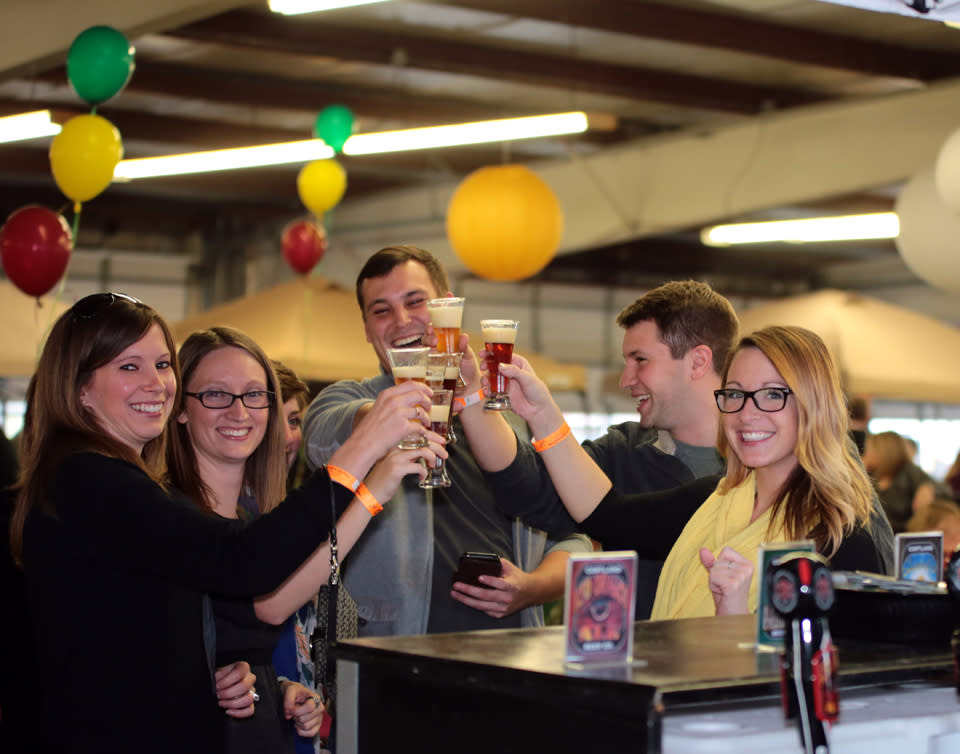 Finger Lakes Beer Festival courtesy of Watkins Glen International