With the Glass Art Society holding their annual conference in Corning next weekend it might be a good time to catch up on all things glass happening in Corning. There is so much happening in this town with glass from art to functionality to hands-on studios. It's everywhere you turn, and rightfully so because they don't call us "America's Crystal City" for nothing!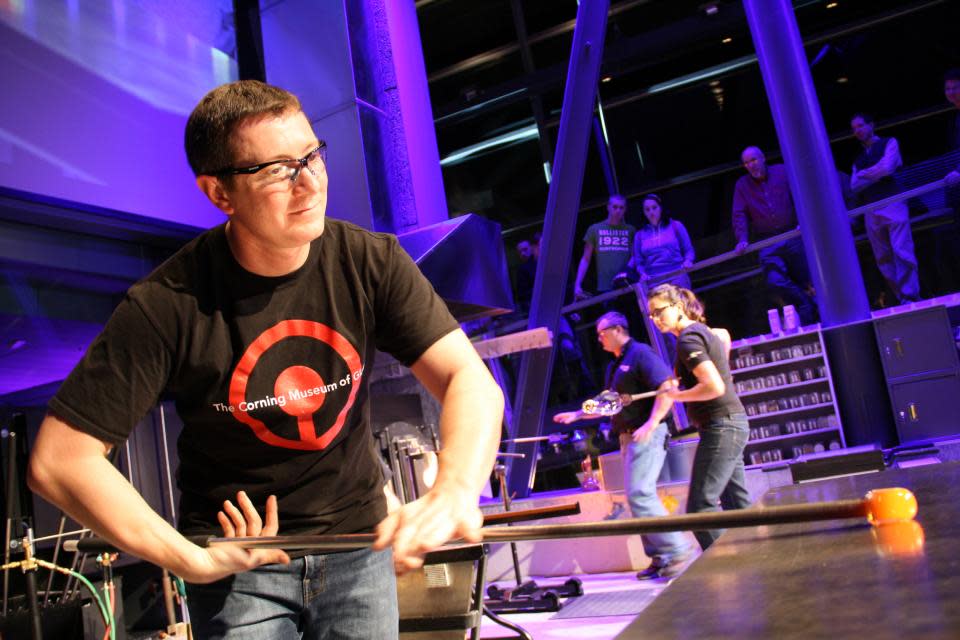 Hot Glass Demonstration at Corning Museum of Glass
Obviously we can't talk about Corning and glass and not start off with The Corning Museum of Glass. There is so much happening at this museum over the year it's hard to keep up. Ever changing displays, guest lectures and exhibits, events like 2300, The Studio, The Shops, the research library, and so much more whether you are a glass novice just in for a day visit or a true lover of the material the Corning Museum of Glass is for everyone. The museum is home to the world's most comprehensive and celebrated collection of glass and spans 35 centuries of glass making. While you are touring the museum take in a few demonstrations from glass breaking to a hot glass show in one of the largest hot glass demonstration spaces in the world. After your day exploring glass art both old and new, visit The Glass Market to take something home with you, although you may have a difficult time deciding what. There is art spanning from small and simple to large and elaborate, glass made locally and glass made all over the world, functional glass, jewelry, innovative glass like toys, holiday décor and gifts, items for your home, and so much more. If you're feeling more creative stop by The Studio and create something of your very own to take home. The Corning Museum of Glass is fun for everyone and is something that is celebrated not only by the hundreds of thousands of visitors a year, but also the locals who have grown up with the museum as a staple in their community.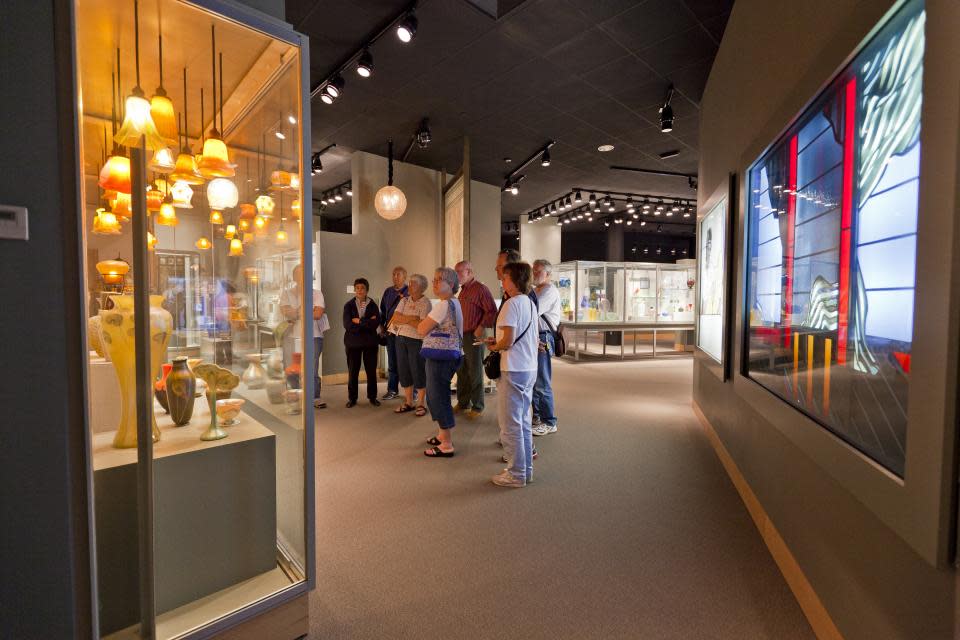 Gallery at Corning Museum of Glass
Hands-on Glass Studio was the pioneer for the public to make their own glass in Corning. This small, but expert shop is still run by the same owners who opened up shop in 1990. Their goal is allow a fun and informative glassmaking experience for all ages and levels of experience. Make a glass ornament, paperweight, or a pumpkin for the Fall. This is the perfect experience to family, friends, or a group. Hands-on Glass hold activities and events throughout the year to engage visitors and locals alike so that they can experience something they never may have tried before, or never knew they could try.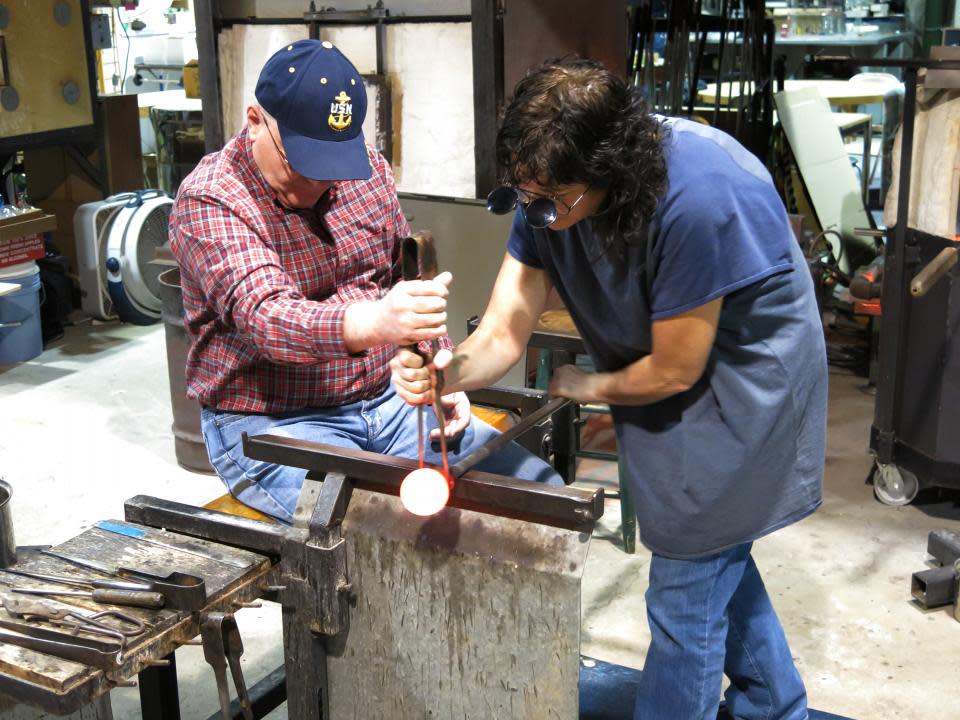 Hands-on Glass Studio
Walking Market Street there is glass almost everywhere you look. There are specialty stores like Carder Steuben Glass, Stained Glass Works & Antiques, and The Glass Menagerie that offer beautiful works of glass art, both antique and modern. Glass isn't limited to just these specialty shops it can be seen in windows of gif shops and hidden among other treasures in antique stores, easily put it's everywhere. We would be remise if we didn't mention shopping in Corning and visiting the Corningware store. It's often how people recognize the name Corning after all.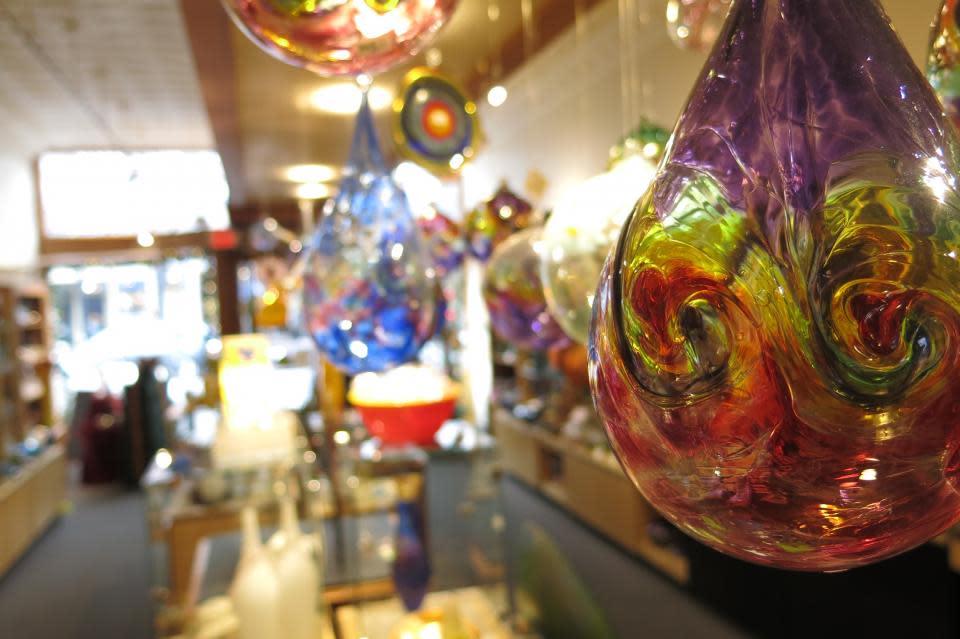 The Glass Menagerie
Vitrix Hot Glass Studio is more than just a retail space to pick up some of the most creative and master crafted glass in town. It is also a hot shop where shoppers can see glass being made right before their eyes. Nowhere else can they watch a snowman or sculpture be made and then turn around and purchase one to take home. This store is more than just a store it's a whole experience that you have to stop in to check out.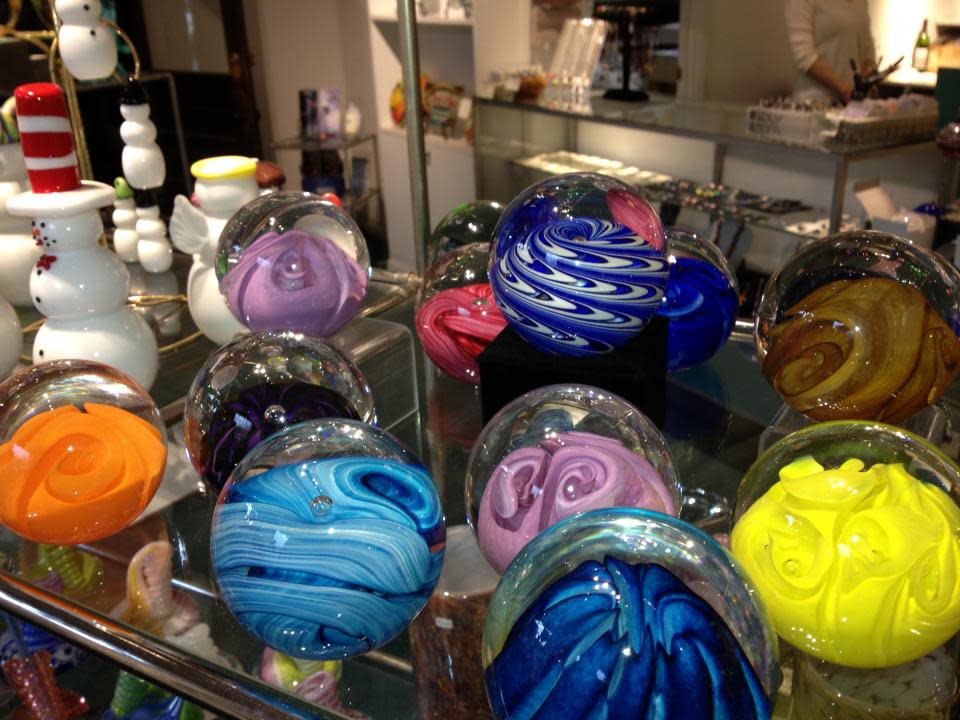 Vitrix Paperweights
Corning is no stranger to holding great events, and many times glass plays an integral part in those events. GlassFest, 2300 at the Corning Museum of Glass, and Hot Glass, Cool Brew are just a few where glass takes center stage. It's often worked in to other events in smaller ways just as a reminder of who we are and where they visited.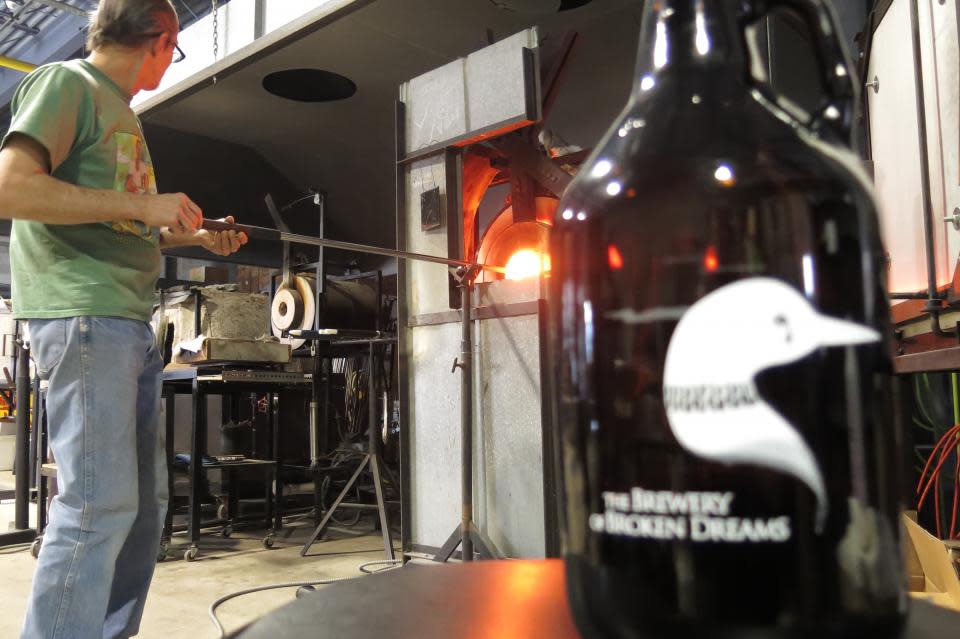 Hot Glass, Cool Brew
Corning is known for its amazing achievements and displays of glass, and it is something that we fully embody and celebrate here. This is just the tip of the iceberg there is so much going on that you'll just have to come see for yourself. We love to share it with our visitors so it's so no surprise why The Glass Art Society chose Corning to be the epicenter for their 2016 GAS Conference!