American Craft Beer Week celebrates small and independent craft brewers, and Corning and the Southern Finger Lakes is home to a collection of breweries creating unbeatable brews and welcoming atmospheres for guests to enjoy. Some offer impeccable views of beautiful Keuka Lake, and others are tucked into charming downtowns. This year Craft Beer Week is May 14th-20th and it's the perfect opportunity to go and support your local brewers.
Hammondsport has been a center for the craft beer craze since the first brewery on Keuka Lake opened its doors in 2008. Since then Keuka Brewing Company has been creating beers that pay homage to their home with names like the 607 Lager, Hoppy Laker IPA, and Bluff Point Brown Ale. Just down the road is NYS Farm Brewery, Steuben Brewing Company. Their offering of brews made with New York State grown hops and grains can be enjoyed with a stunning view of Keuka Lake, and often during events featuring food trucks and live music. Also, in Hammondsport worth the visit are Finger Lakes Beer Company and Brewery of Broken Dreams.
Brewery of Broken Dreams courtesy of Stu Gallagher
Corning's journey into craft brewing started in 1997 when Market Street Brewing Company opened their brewpub on Market St serving delicious eats paired with their handcrafted beers. Next to open Iron Flamingo offers a fun relaxed atmosphere to enjoy their brews with frequent visits from food trucks. Newest to Corning's craft brewery scene are Brick House Brewery and Carey's Brew House, and a new brewery on Market Street opening soon.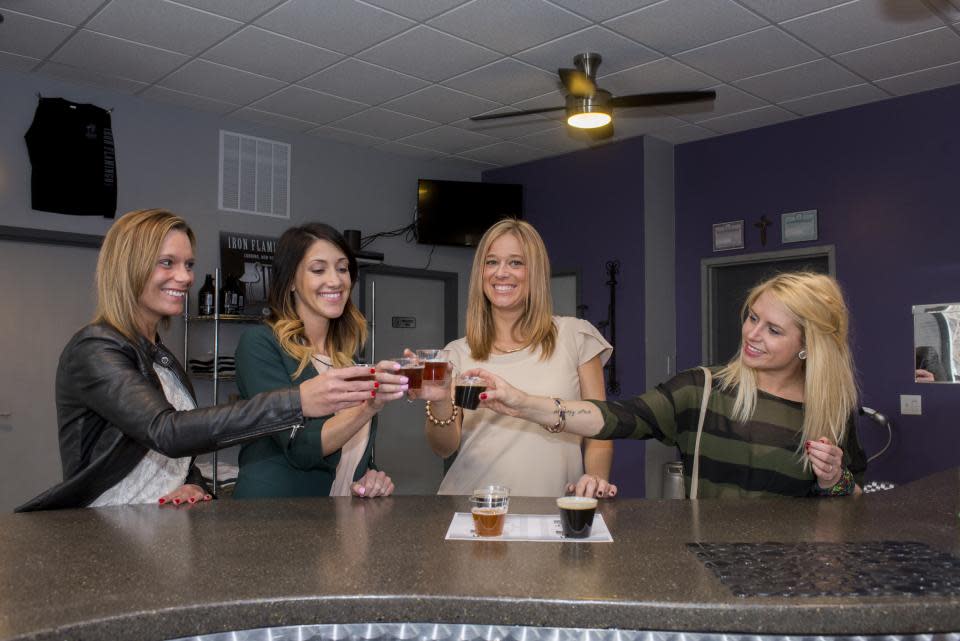 Iron Flamingo courtesy of Stu Gallagher
Paying homage to its location in Hornell and the railroad industry, Railhead Brewing Company gives visitors a welcoming feeling when they walk in the door. Pick one of their beer brewed onsite and pair it with a tasty wood fired pizza and you're set to enjoy the laidback feel of this hometown brewery.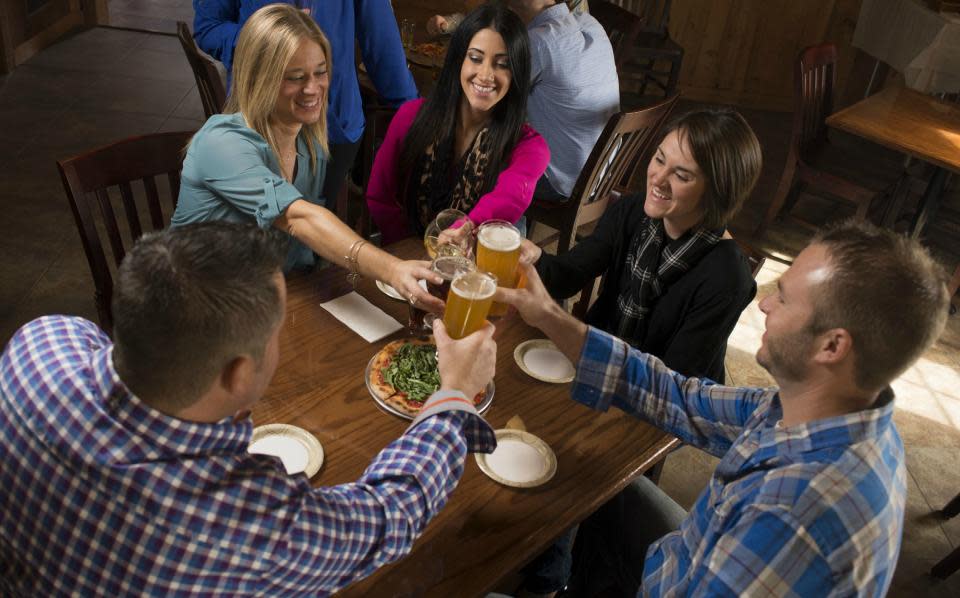 Railhead Brewing Company courtesy of Stu Gallagher
Find information on all of these breweries and more on the Craft Your Adventure Beverage Trail. Visit the website, find us on social media, and request a brochure to start exploring all the creative and unbeatable brews in Corning and the Southern Finger Lakes.
Craft Beer Week is the perfect excuse to revisit an old favorite or discover a new brewery. Cheers!