We've all heard the saying the grass is greener on the other side. While sometimes this is true we often forget to cherish and take advantage of the great things happening here at home. National Travel and Tourism week is America's annual salute to travel and tourism. This year it is happening May 1st through the 7th. You might be thinking great I'll have to travel somewhere far away to celebrate tourism. The great news? You don't have to go very far, just look in your own back yard.

Keuka Lake
Whether you have lived here for a short time or for your whole life you may think that there isn't much of anything to do, but what you may not realize is that so many people travel from all over the world to visit our home on their vacations because we are in fact a World class destination. I mean how many people get to say that?
We have to recognize this and become ambassadors for our region so that we can welcome our visitors and share with them why we love our home so much. When we visit destinations on our own vacations we often trust the locals to give us the best suggestions, and we want to be able to do the same for our guests We want to help you discover the great things there are do, see, try, and experience right here at home in Corning and the Southern Finger Lakes. We've put together a passport of offers and discounts for local attractions, restaurants, and businesses so that you can go see what is happening out there just outside your door.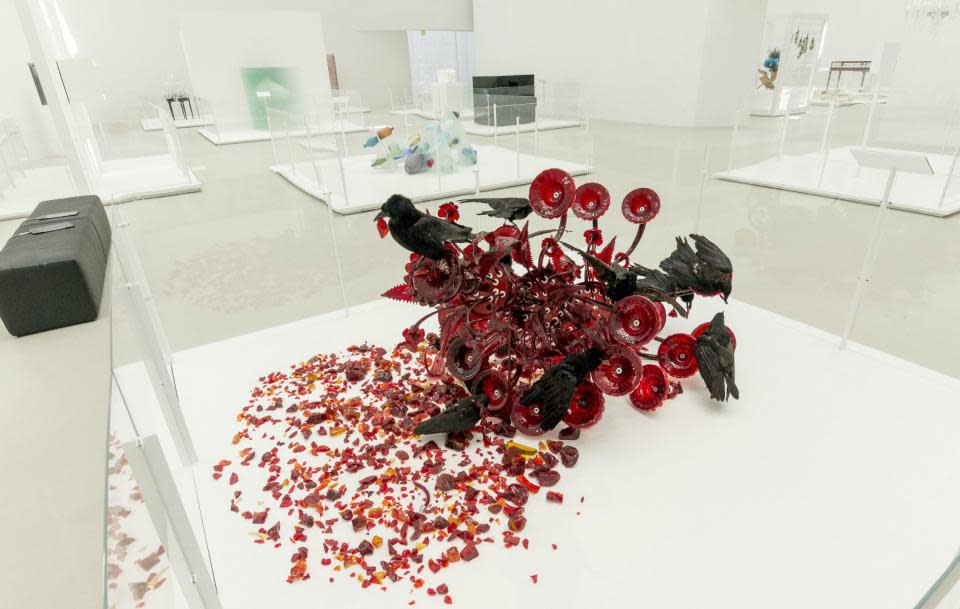 The Corning Museum of Glass Contemporary Art + Design Wing
Chances are if you live you have been to The Corning Museum of Glass, and most of the time when you asked when the answer is years ago. So many new things have happened in the past few years you owe it to yourself to go check it out again. Last year they added the new Contemporary Art + Design Wing that brought in 460,000 since opening in March of last year. The former Steuben ventilator building was also converted into one of the largest hot glass demonstration spaces in the world. Exhibits and collections are always changing so the chances are that along with old favorites there are many new favorites to be discovered. Visit the museum during National Travel and Tourism Week and receive the resident rate of only $9 if you live in a qualifying zip code.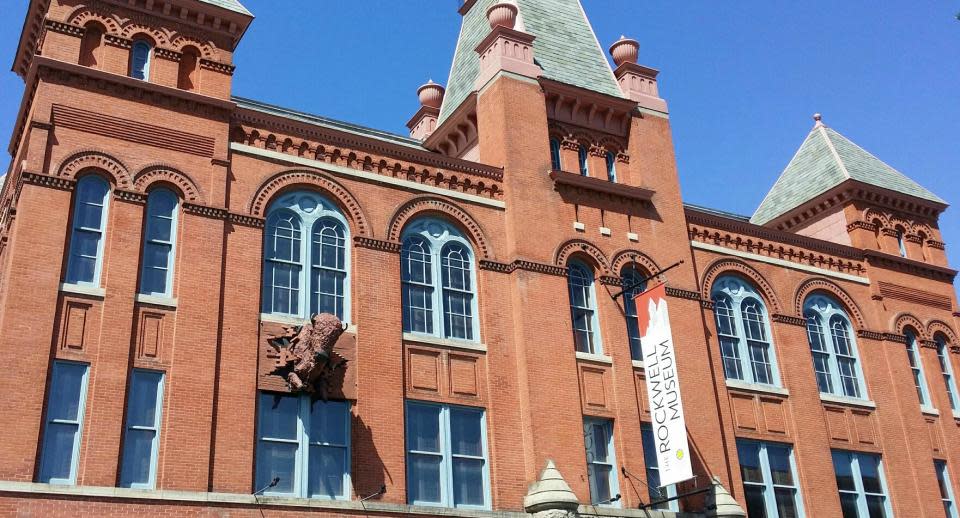 The Rockwell Museum a Smithsonian Affiliate
Speaking of museums did you know Corning is home to Upstate NY only Smithsonian Affiliate? The Rockwell Museum received the honor late last year just in time the celebration of their 40th anniversary. This special anniversary brings a reimagining and reinstalling of all of the galleries, and revitalizing the check-in area and the museum shop. Now is the perfect time to visit if you haven't been in a while, or haven't been in at all. The Rockwell wants you to come experience all of the great things happening for the museum so they are offering free admission for two adults with the passport. You can't pass that offer up! Don't forget that kids 17 and under are always free at The Corning Museum of Glass and The Rockwell.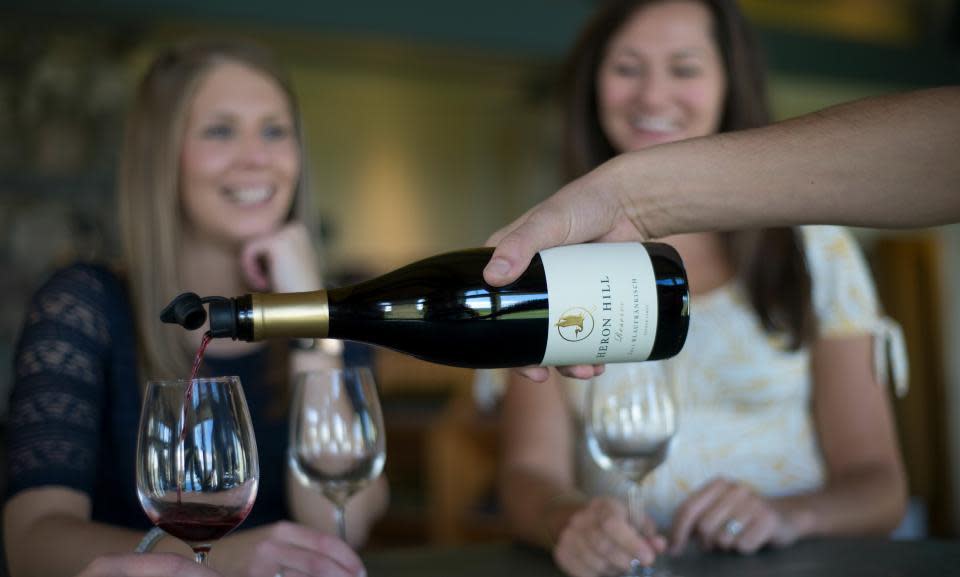 Heron Hill Winery
One of the things that makes us such a World class destination is our winery and craft beverage scene. We have award winning wineries and breweries and soon we will have a few distilleries added to the mix. A few of our wineries want to offer you, the locals, some great opportunities to learn about the famous wine region here in Corning and the Southern Finger Lakes. From discounted tasting to free gifts there are some great offers to take advantage of. Some of our local breweries are offering great deals to those who want to come out and experience the great flavors of the Finger Lakes.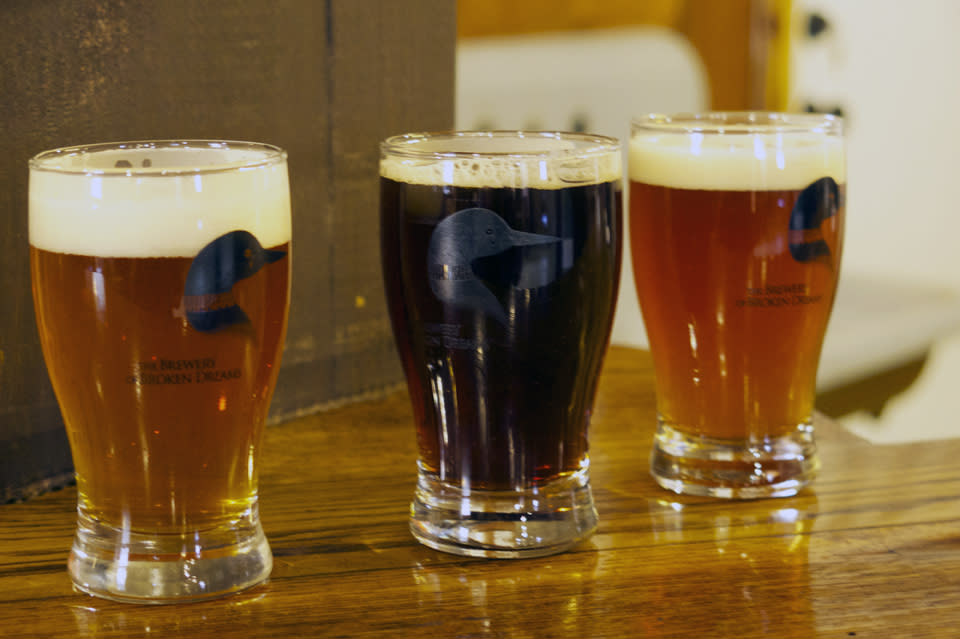 Brewery of Broken Dreams
That's just the beginning of the great offerings and just a few of the amazing places you can visit. Check out the passport here. Either print it out or show it on your smartphone to receive the offer. It couldn't be any easier! Take some time to spend the day on Market Street in Corning's Gaffer District perusing the shops, or spend some time on Keuka Lake and discover the beauty for yourself.
Centerway Square in Corning's Gaffer District
Don't just take our word for it. Go out and find out why you should be proud and excited to call this incredible place our home.