The Holidays are right around the corner which means that it is time to start your shopping if you haven't already. Corning and the Southern Finger Lakes is home to small town shops and locally owned business that line their shelves with unique gifts that your family and friends are sure to love. Get your loved ones something truly different this year and find something made locally in the Finger Lakes. Look for the logo in participating stores and on our website to know that you are getting the best of the best of products that are Made in Corning and the Southern Finger Lakes.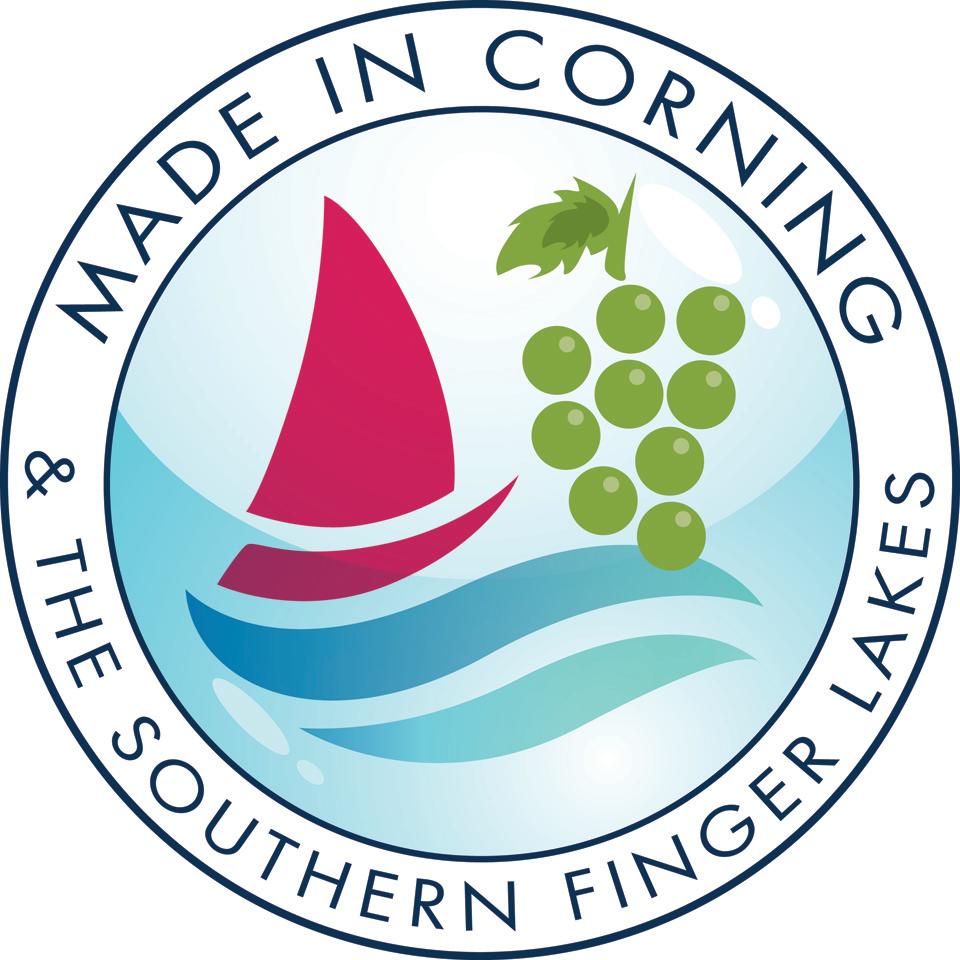 Made in Corning and the Southern Finger Lakes Logo
Give the gift of wine this season from one of our award-winning wineries. Find the perfect wine for any wine lover in your life, and don't forget a bottle for yourself! With many wineries toting the locally made designation there is something that everyone will love. Pick a classic Riesling from Dr. Frank's, or a Sweet Walter from Bully Hill. The possibilities are endless.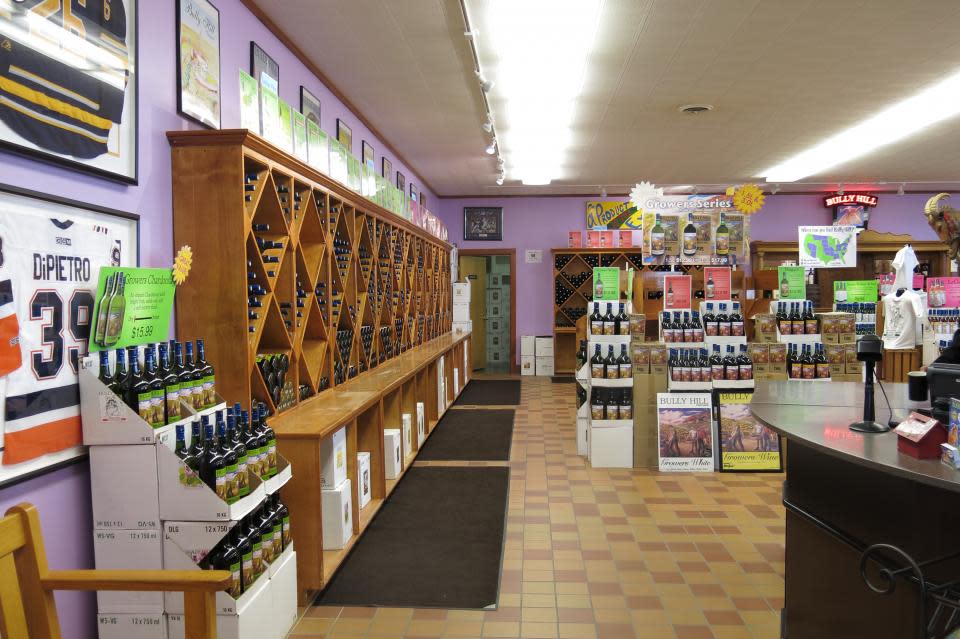 Bully Hill Wine Shop
What could be more festive and symbolic of Corning being famous for glass than taking home a handmade glass snowman from Vitrix? Each snowman has its own personality and there is a large variety to choose to find the perfect match for everyone. Pick from the classic Frosty and Santa, or go for the more unique like a cowboy or a gnome. In a lot of families, it is a tradition to give or to get an ornament for the Christmas tree either before or on Christmas. At Hands-on Glass, you can buy a handmade glass ornament and make that tradition a little extra special this year. Each ornament is handblown by an expert glassmaker.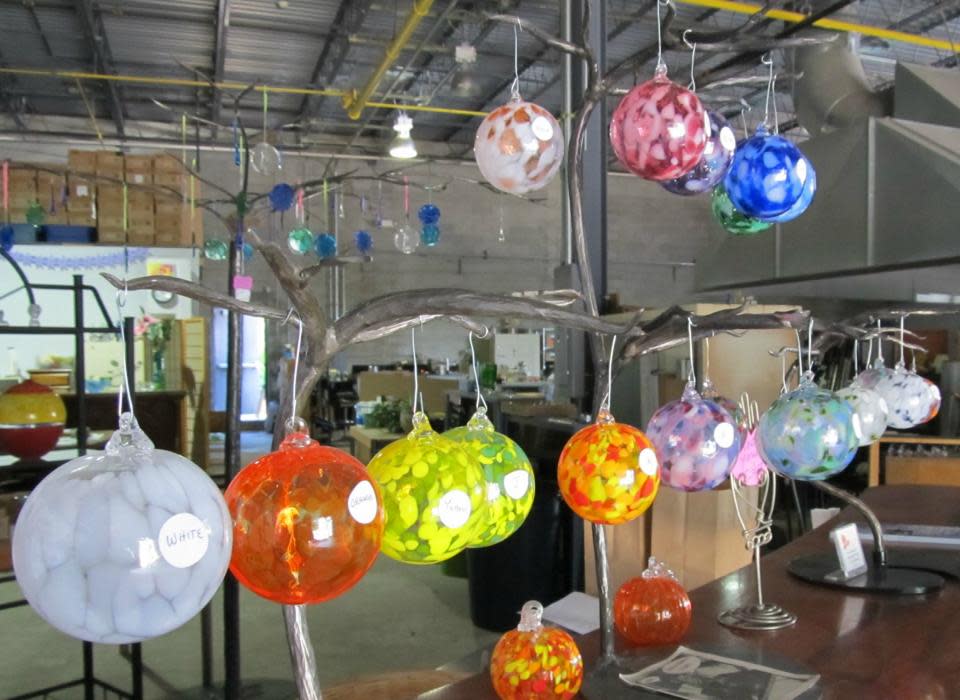 Hands-on Glass Ornaments
Pottery is a gift that is both beautiful and functional. There are potters sharing their craft all over the region in studios, galleries, and in stores. 2 Crocked Pots, Sommerville Pottery, and Rocky Hill Pottery are just a few places where you can find some amazing pieces done by incredible artists. Find things like decorative art, cooking ware, or jewelry.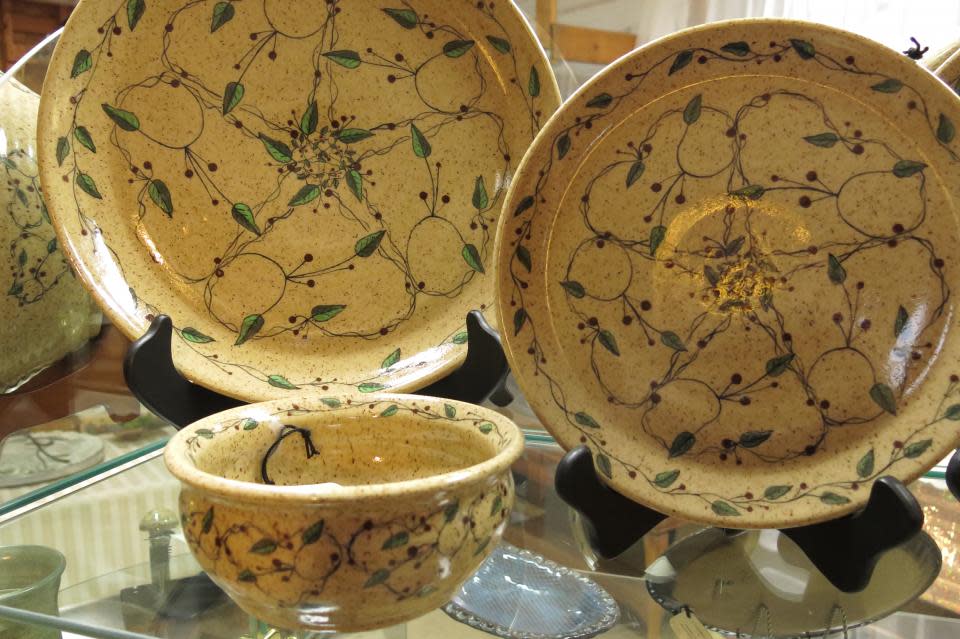 2 Crocked Pots Pottery
These are just a few ideas, there is so much more out there to be discovered like handmade candles, and paintings. Just look for the signs in stores and on our website to see what products are Made in Corning and the Southern Finger Lakes.
Happy Shopping!