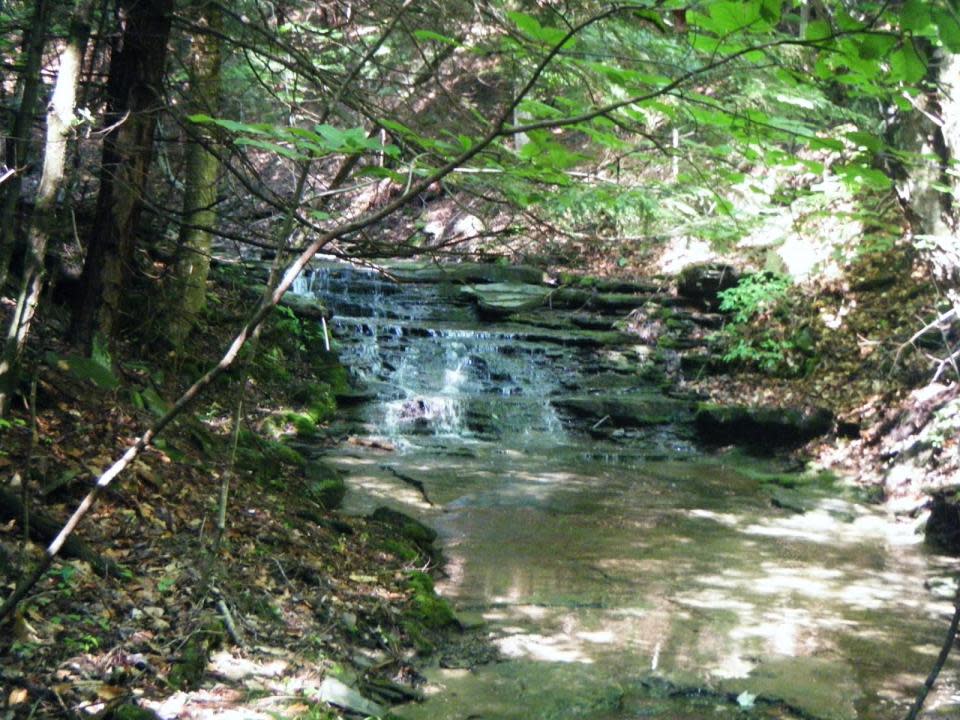 Creek on Finger Lakes Trail courtesy of The Botanical Hiker
I grew up on a dead-end road, one house away from the woods, and I was always trying to find excuses to explore the faint paths that wound their way through the forest.
There's just something about being on a hike that makes it much more than a walk.
Maybe it's the fact that hiking is both movement and stillness, it's both walking and observing, a chance to reconnect with the natural world and, in doing so, with some inherent part of ourselves that we often ignore.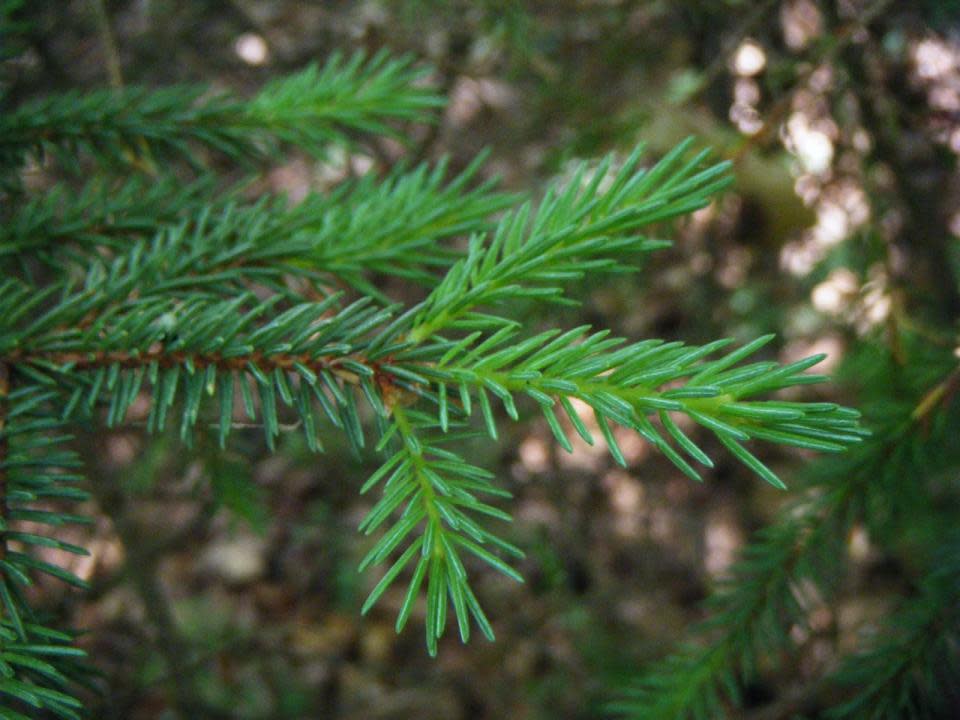 on Finger Lakes Trail courtesy of The Botanical Hiker
It's probably all that, but there's also an undeniable sense of adventure. Of exploration and discovery.
In essence, whether there's already a path or not, we're setting off on a journey into the unknown. Sure, we might know that the trail has been blazed and marked, that our destination is so many miles ahead, but we never really know what we'll find along the way, even if we've hiked the same trail again and again.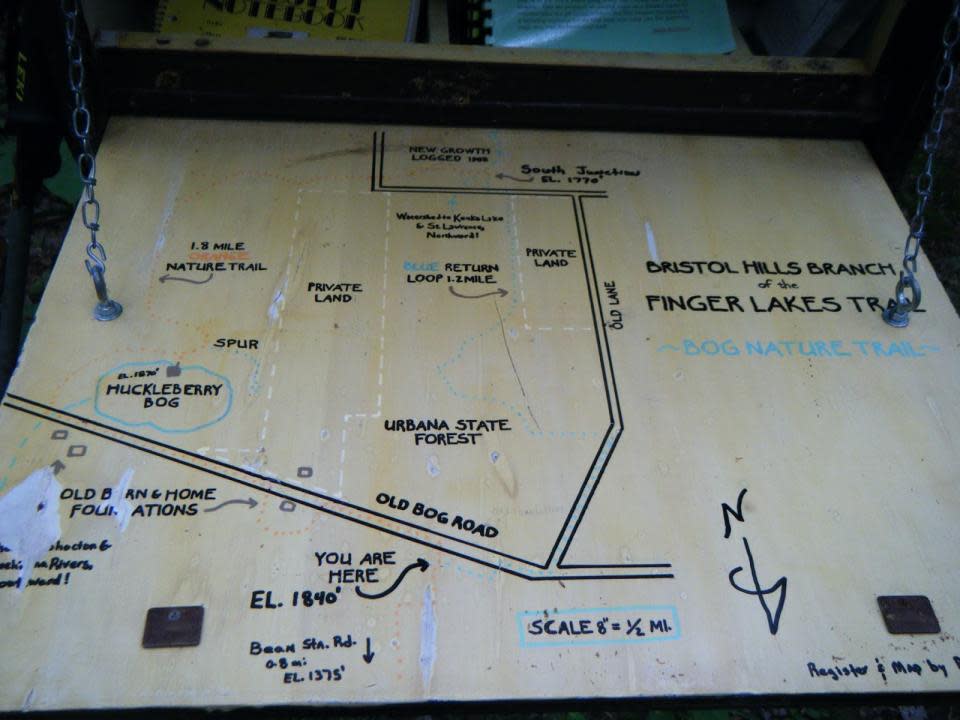 Branch Trail on FLT courtesy of the Botanical Hike
One thing I never realized as a boy was just how many hiking trails there are in Corning and the Southern Finger Lakes. Take the Finger Lakes Trail for example. Volunteers have gone out and created footpaths stretching across New York State for nearly a thousand miles.
Now, I don't know about you, but I have never hiked 860 miles. Not even if you were to add together all the miles I have hiked at different times over the course of my life. And certainly not on consecutive days! By the time Heather Houskeeper finishes her current trek on the Finger Lakes Trail, that's how far she'll have gone. And she'll have spent about two months on the trail, spending most of her nights sleeping in a simple, lightweight tent or under lean-tos. She'll actually be the first hiker to do the FLT and all branch trails.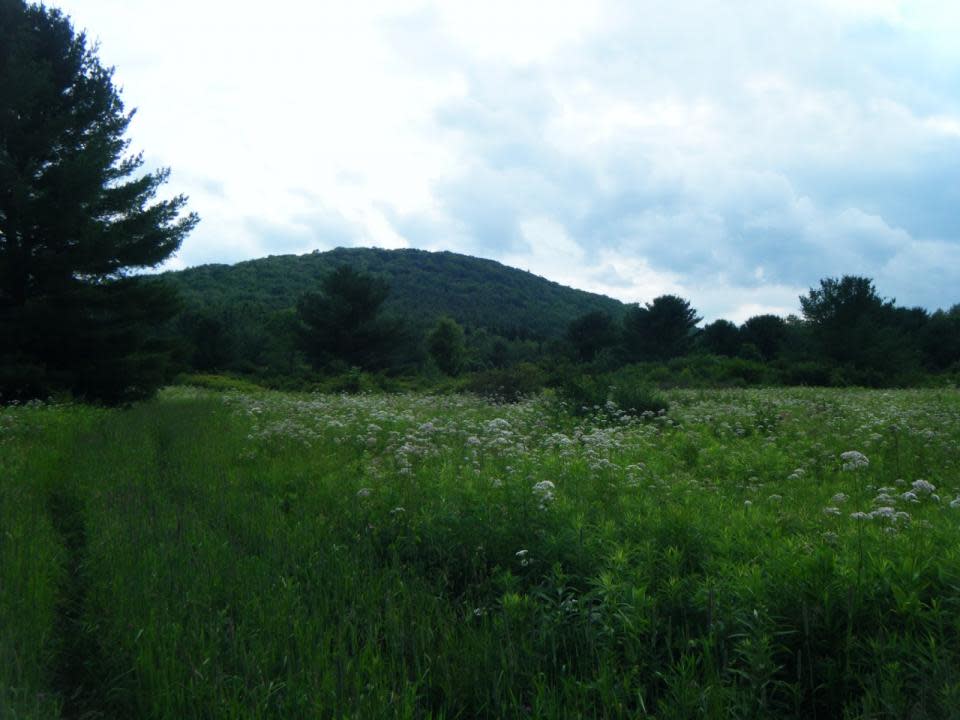 View from the Bristol Hills Trail - Branch Trail of the FLT courtesy of the Botanical Hike
After meeting up with Heather recently when she stopped in Corning after hiking the Crystal Hills Trail (one of the FLT's branch trails), and again when she reached Watkins Glen State Park a day later, I have to say I'm a huge fan.
Consider just how far 860 miles is.
That's like walking from Chicago to NYC (via Pittsburgh), then throwing in another thirty miles just for fun.
And that last part is a key when it comes to Heather's journey. Being out on the trail is fun for her. Of course, it's a lot of work, too. I mean, think about the weather we've had in June and July. Think about how many times you've rolled your eyes or looked out a window and said, "seriously?!"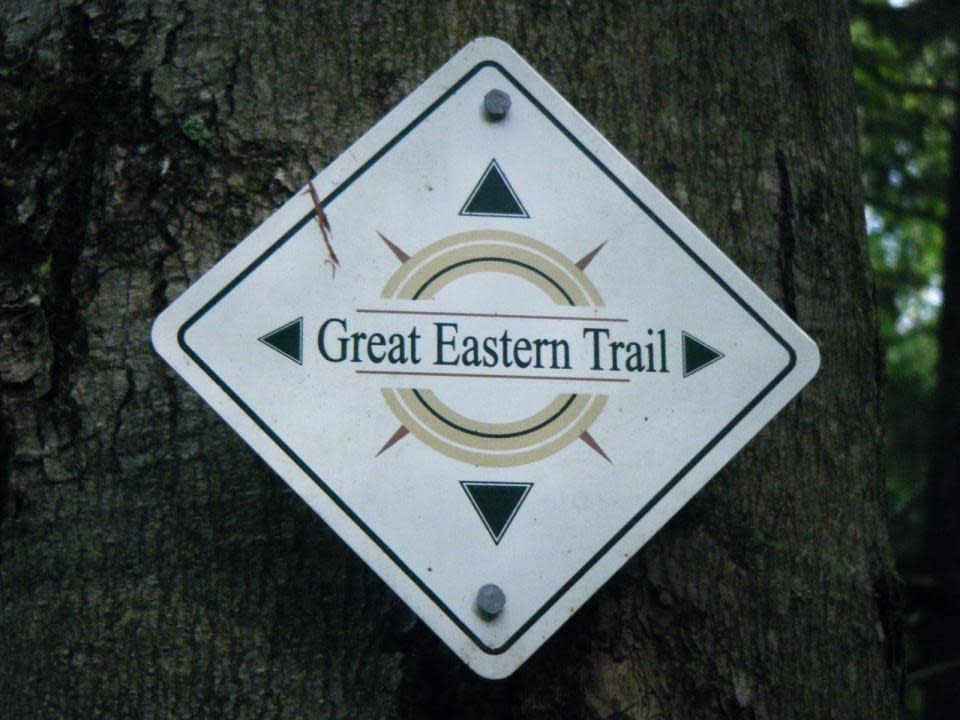 Other Trails Connect to the FLT courtesy of the Botanical Hike
Now imagine spending every day since June 3rd out on the trail.
Yet, when I asked her how she's enjoyed the weather the past month Heather smiled and said, "Fabulous. Though I've had to break out my flippers periodically." The rain has offered its own set of challenges, which Heather has been up for. So has the occasional heat. Getting wet on the trail is a bit different than it is when you run through a sprinkler in your yard. "On the trail," Heather said, "once you get wet, you don't really get dry unless you have multiple dry days."
But, she added, "the Finger Lakes Trail has been awesome!"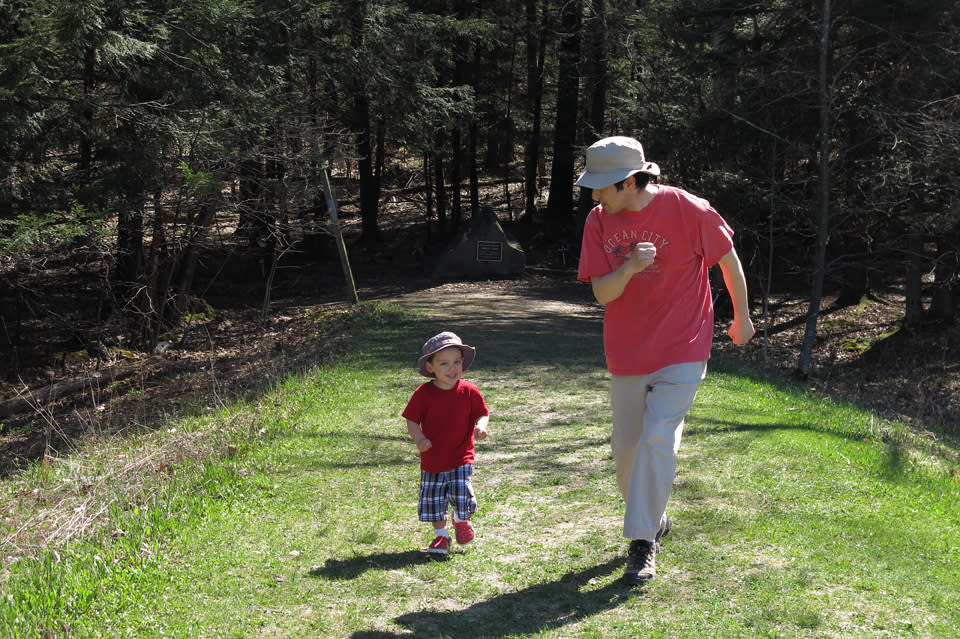 Baby J and Dad hiking at Spencer Crest in Corning
Despite the rainy days, we've had quite a few gorgeous days in there too, perfect weather for hiking. And the nice thing about the trail systems in the area (from the Finger Lakes Trail and Great Eastern Trail, to trails at Spencer Crest and Stony Brook and Mossy Bank) is that day hikes are very common. You don't need to be a thru-hiker like Heather - someone who stays on the trail until they reach their final destination - to enjoy the natural beauty of the area.
When asked why she does it, Heather said, "I love it. I love the simplicity of it." In a way, she's echoing what Henry David Thoreau said 170 years ago when he went to Walden Pond because he believed in the importance of returning to simpler ways and to spending time reconnecting with the natural world for doing so helps us reconnect to ourselves.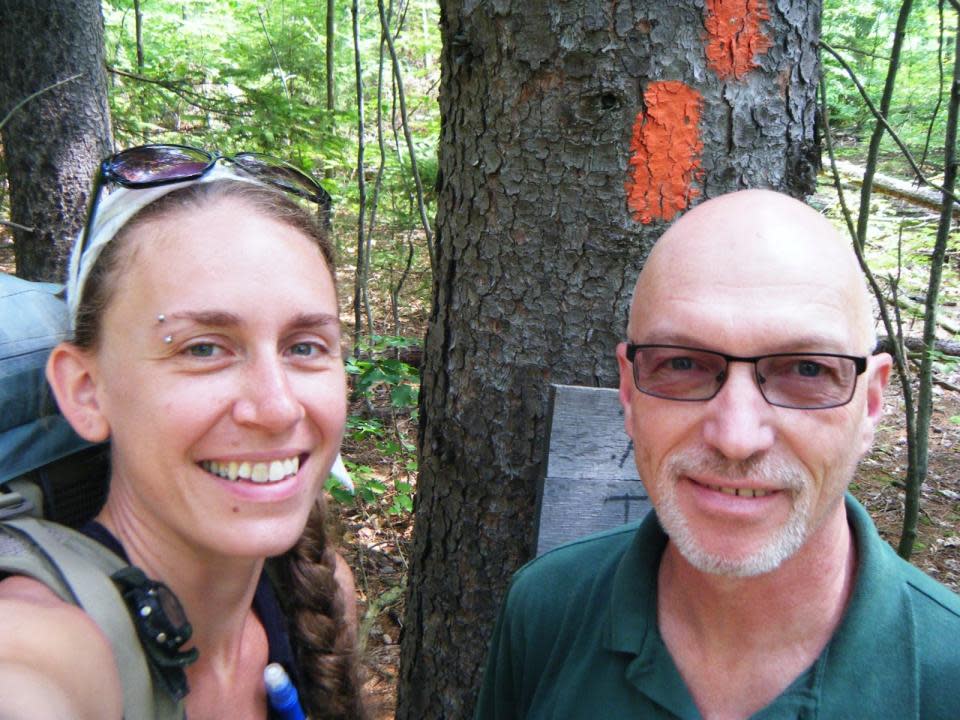 Heather Houskeeper with Patrick Monahan on Crystal Hills Trail
Author and naturalist John Muir wrote that in "every walk with nature one receives far more than he seeks."
Even if you're not a botanist or a thru-hiker, spend a little time outdoors and you'll experience something wonderful. For one thing, it gives you a chance to really, truly, be present in your own body - something we seem to spend less and less time doing these days. Heather said, "There's something wonderful about relying on your body that way," but added that once you know the different plants "they pop out at you as you hike along rather than just walking through a green tunnel." The experience becomes much more intimate and special when you actually notice so much of your surroundings.
That might be another reason why spending some time on the Finger Lakes Trail is so special. But maybe I should let Heather explain it in her own words: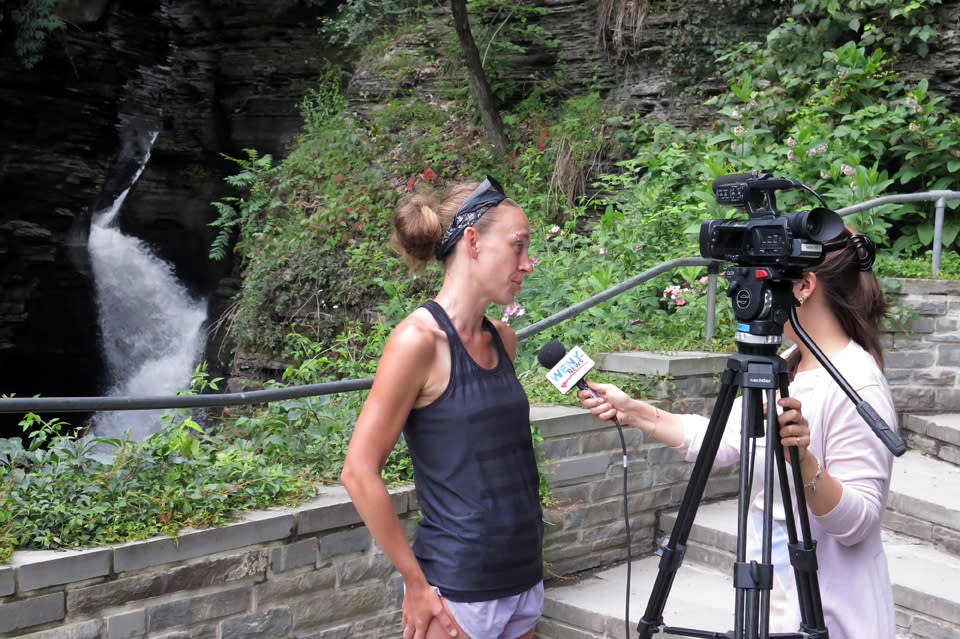 The Botanical Hiker Being Interviewed on WENY TV

"The last few days here on the Finger Lakes Trail have been simply spectacular. I have said numerous times along this trek that this trail displays the subtle beauty of New York, easily seen if one takes the time to move slowly and quietly through it. You have to allow your senses to soak it in, and then the beauty comes into vivid clarity, apparent in so many seemingly mundane hills and ponds and mossy dark woods. However, as of late, the beauty has been shockingly evident. I mean can't-miss-it kind of beautiful" (excerpt from July 13th post on The Botanical Hiker).
Heather isn't just hiking though. She's chronicling the edible and medicinal plants she's finding along the way, taking photographs and notes. Yes, that means she's spending more time on the trail than it might typically take, but she's also experiencing something that maybe no one else has ever experienced in ways no one else has experienced them. And if they have, they haven't documented it so thoroughly.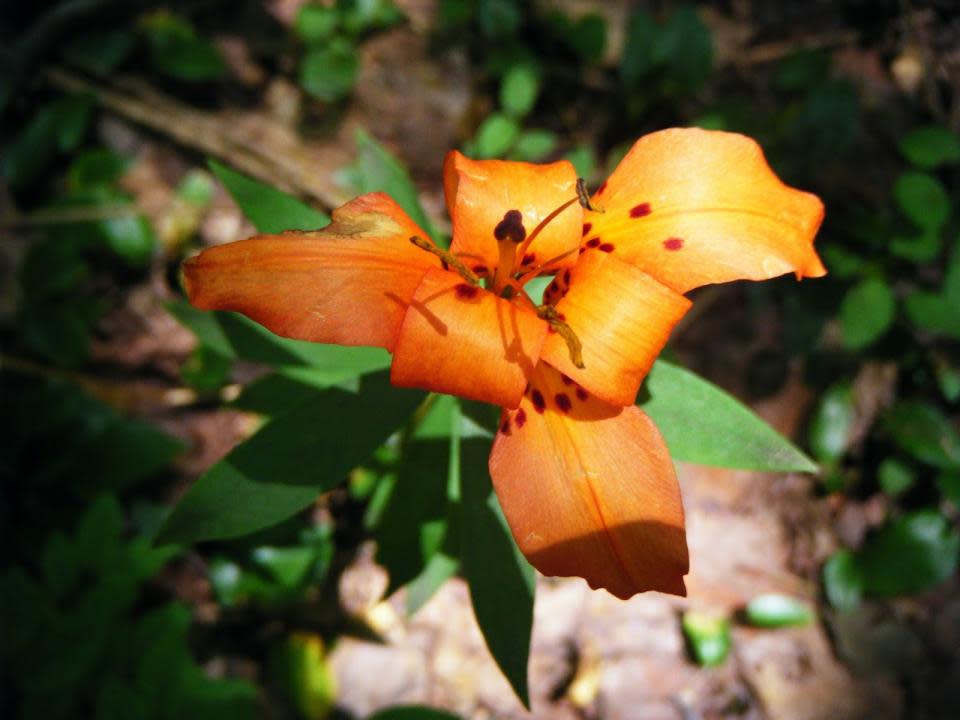 Wood Lily On Finger Lakes Trail courtesy of The Botanical Hiker
Once she's done with her hike, she'll get to work on creating another guide book, this one called A Guide to the Edible and Medicinal Plants of the Finger Lakes Trail. She's using her time to help educate other hikers and to help make their own experiences even better and I admire her for that.
Of course, Heather has also found what she calls a "wealth of trail magic" on her trek through the Finger Lakes so far. The people, she says, have been so helpful and generous. That's the magic she speaks of, the hospitality of complete strangers. "The people are a large reason why I do this," she added. "The people who live in the communities, and who support the trail. Everyone has been super nice."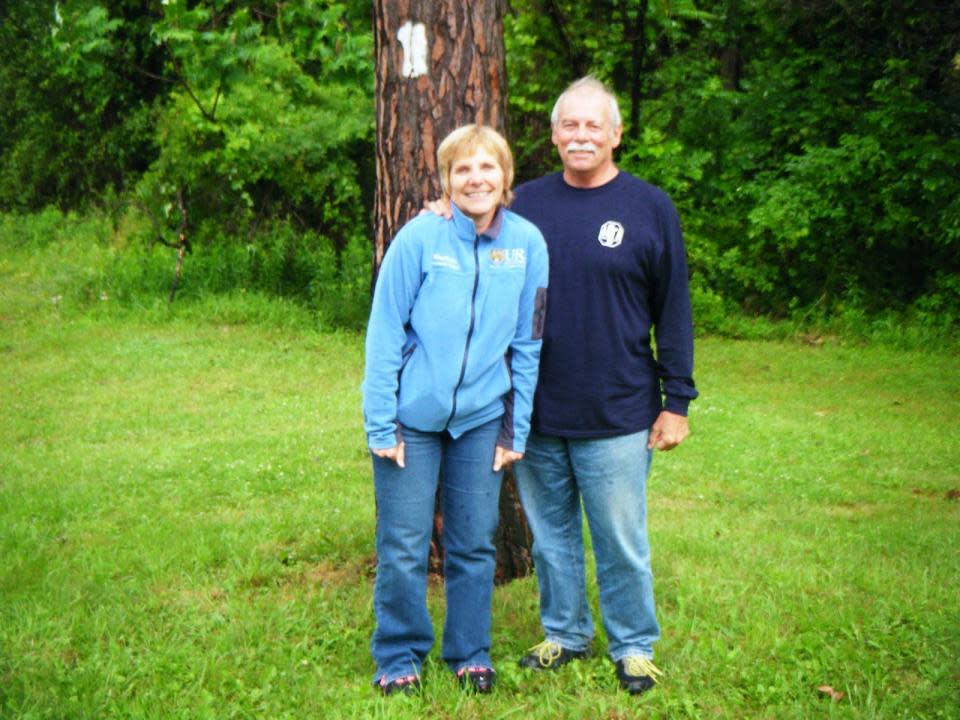 "Trail Magic" From Volunteers on FLT courtesy of the Botanical Hiker
To learn more about Heather's long distance adventure, including her time on the Bristol Hills trail and Crystal Hills trail, watch her interviews on WENY and on WETM, and be sure to visit her blog, The Botanical Hiker, and read about her experiences on the trail since she began her hike back on June 3rd and also learn about some of the wonderful people she's met along the way - that "Trail Magic" she alluded to finding. To learn more about the Finger Lakes trail including scheduled hikes, visit FLTConference.org.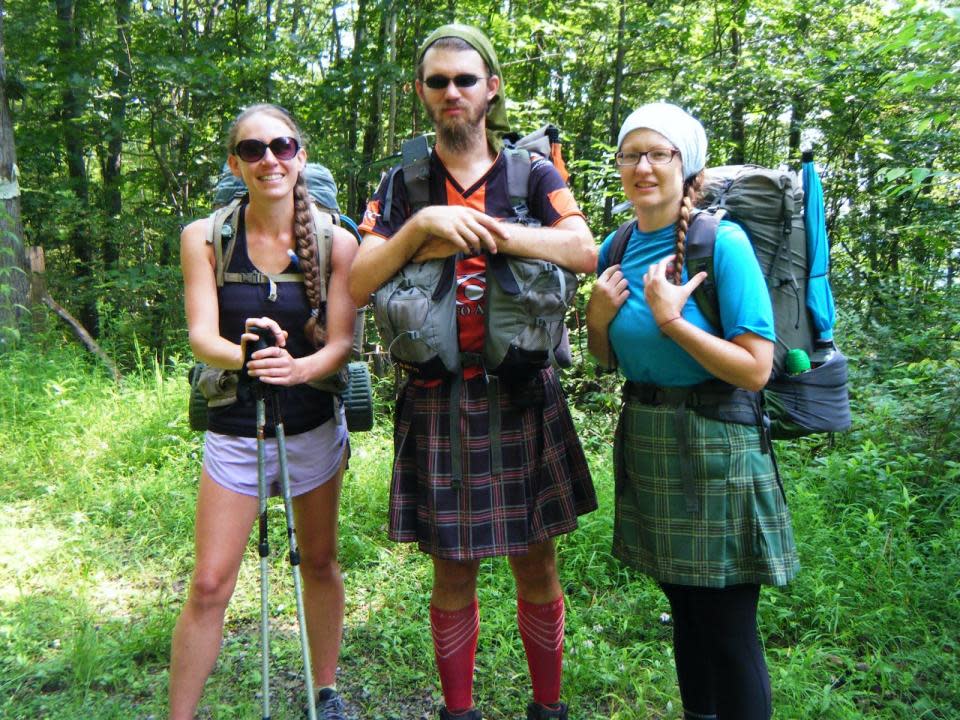 Fellow Hikers on Finger Lakes Trail courtesy of the Botanical Hiker