June celebrates National Fresh Fruits and Vegetables Month, and while making sure you get your daily fruits and veggies can seem like a chore, there are a few brewers on the Craft Your Adventure trail willing to help with the task. Summertime means seasonal brews made with fresh ingredients, many of those being fruit. Check out where you can find libations crafted with the seasons finest.
If we're going to talk about fruit as an ingredient in an artfully crafted drink, then we have to talk cider. Obviously, the main ingredient in hard cider is apples, but Cider Creek Hard Cider takes it one step further. Quickly becoming a favorite for visitors to their tasting room is their Cran Mango Saison. This Belgian style cider is finished with cranberry and mango.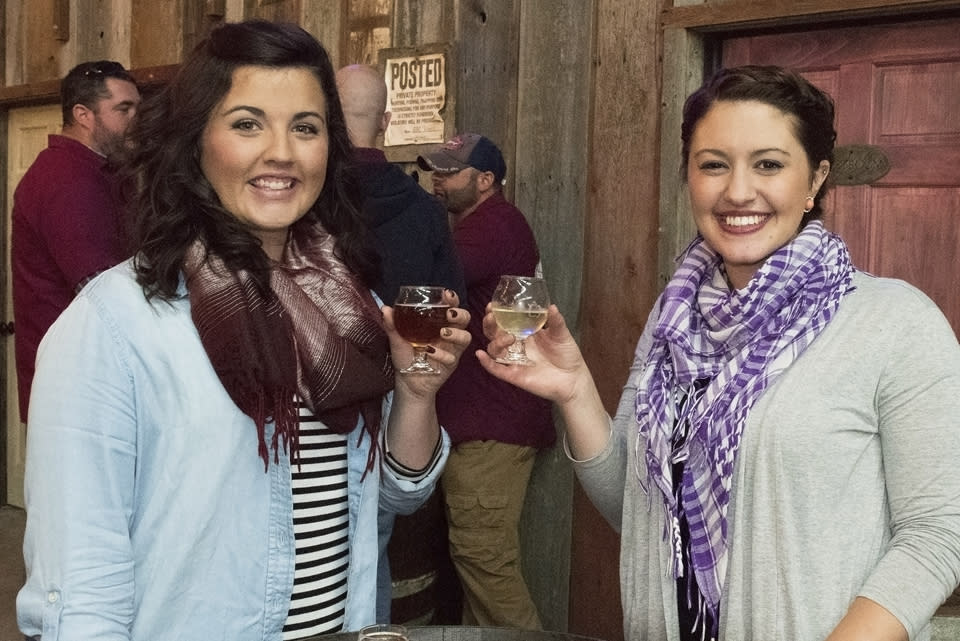 Cider Creek Hard Cider
Another favorite of locals and visitors is Watermelon Wheat, a wheat beer brewed with fresh hand cut watermelon brewed only by Finger Lakes Beer Company. Find it in their tasting room, or your check favorite local restaurant to see if it's on tap.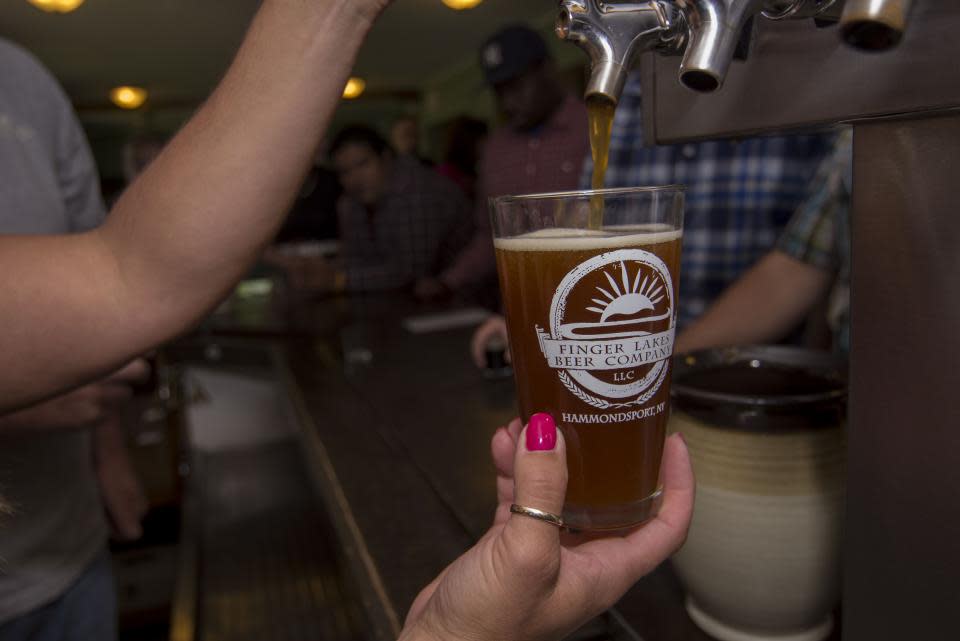 Finger Lakes Beer Company courtesy of Stu Gallagher
It is National Fruits and Vegetable Month, so Sweet Potato Stout must be on our list too. Brewed by Iron Flamingo, chocolate, coffee, and caramel enhance this unique combination of beer and sweet potato.
Steuben Brewing Company puts their spin on a Summertime fruit brew with their Strawberry Blonde Ale. Strawberries are added to give flavor, color, and aroma to a blonde ale making the perfect refreshing drink.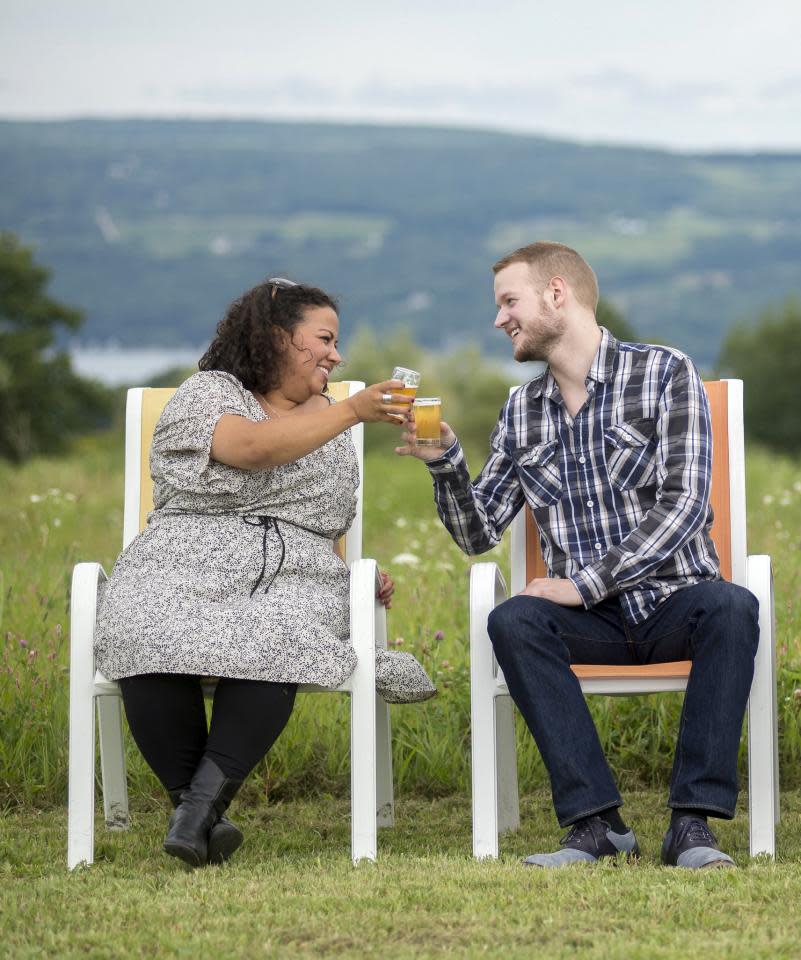 Steuben Brewing Company courtesy of Stu Gallagher
Keuka Brewing Company is brewing up their Summertime specialty, Blueberry Wheat. While Blackberry Lager is always on tap at Market Street Brewing Company.
Summer Ale is on tap at the Brewery of Broken Dreams, and delivers a unique flavor profile derived from banana and clove in a classic German style wheat brew.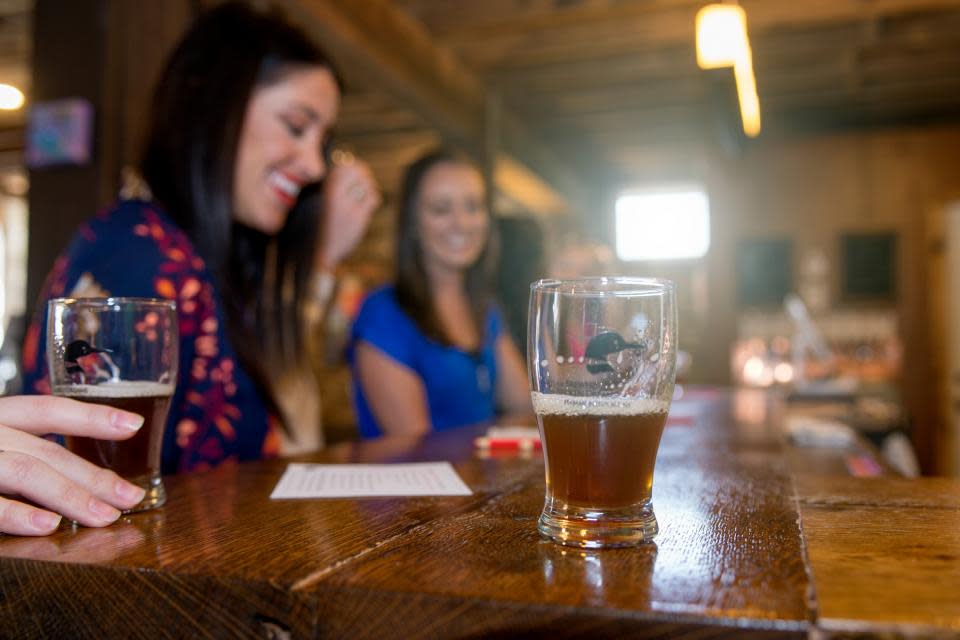 The Brewery of Broken Dreams courtesy of Stu Gallagher
The easiest, and possibly most delicious way, to get you fruits and vegetables in this Summer is with a little help from your favorite brewery. Check out these spots and more on the Craft Your Adventure Southern Finger Lakes Beverage Trail.