Ask the Local Expert focuses on the people who live and work in Corning and the Southern Finger Lakes. Today, we're talking to Shelly Stevens who was recently named Executive Director at Hornell Partners for Growth.
1. How long have you been with the Hornell Partners for Growth? What is your title and what do you do?
I joined Hornell Partners for Growth just recently in January as the Executive Director. My job is to support local business owners by marketing their services as well as to organize and execute events that happen in the city of Hornell such as the 4th of July and Holiday Aglow.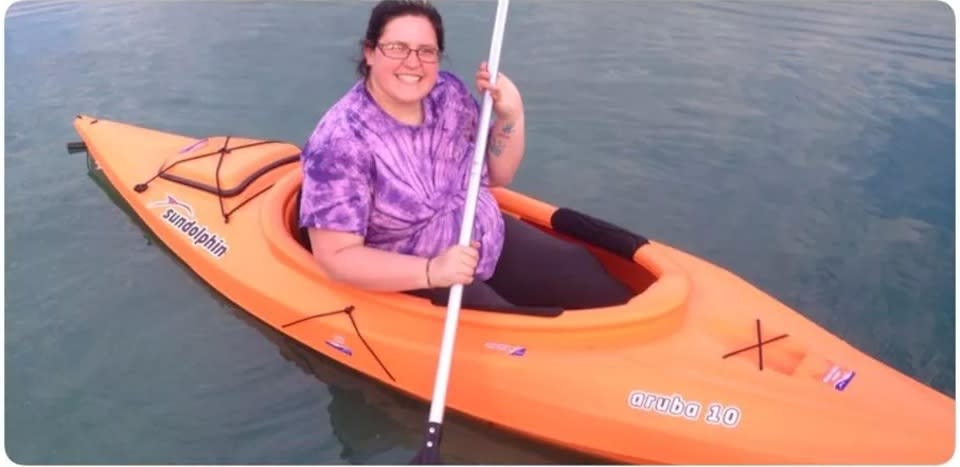 Shelly Stevens
2. Are you from the Finger Lakes Region? If so, what makes you stay? If not, what drew you here?
I was born and raised in the Hornell area (Arkport) and currently reside in Almond, NY (10 minutes from Hornell). My husband and I chose to stay in the Finger Lakes Region because not only does our family reside locally and this is a great area for us to raise our own children, but we love the small town atmosphere that can be found here. The outdoor activities that we love are accessible merely by stepping outside our front door. This area is safe, always welcoming and neighborly regardless of if I'm talking to my next door neighbor or a local business owner.

Exploring the Outdoors
3. What makes Hornell special to you, and why do you love telling others about it?
Hornell is special to me for the exact same reasons that I choose to live in this area. The ability to get to know everyone, the ease of conversations from the Superintendent of Hornell school district to Mayor Hogan to a local business owner to the local moms and dads. Here in Hornell, we all support one another, we are proud of the community that we live in, and we are proud of our local businesses. If you're in need, there's always someone available to help you. Beyond that sense of "home," we are proud of the fact that we are called the Tree City, that the Finger Lakes Trail runs through our city, our local pubs celebrate our heritage on a daily basis, and our community is full of extremely talented artists and musicians. There is always something to do in Hornell, and Hornell Partners for Growth is proud to be the voice that communicates those places and events.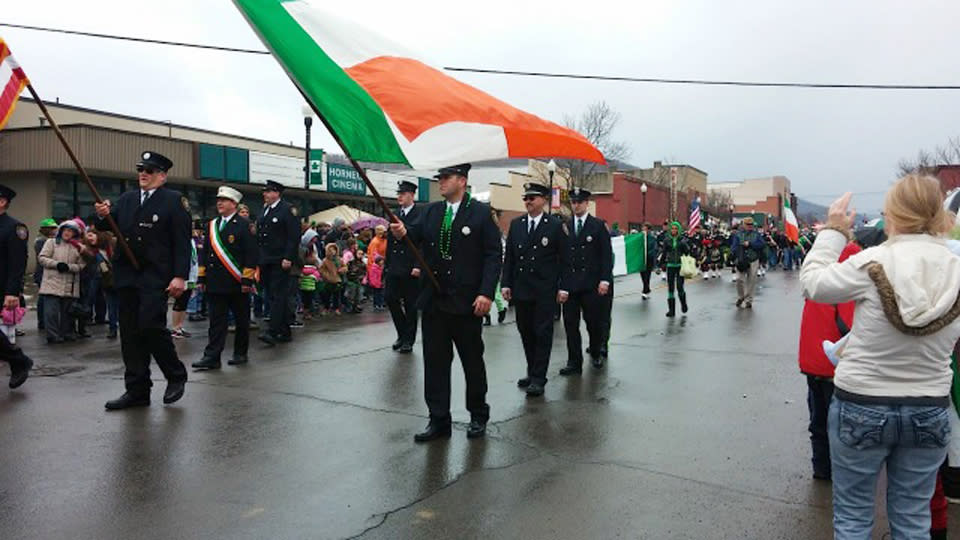 Hornell St Patricks Day Parade
4. Let's play tourist! Tell me what you'd do with your family or friends on a weekend in the Finger Lakes.
On any given weekend, the Finger Lakes is alive with activities. A typical weekend for me starts at "Thursdays in the Park" where there is a Farmers' Market from 10-6, a local band from 5-8, and a movie in the park at dusk every Thursday at 33 Broadway, Friday night, we would visit the Erie Depot Museum and then it is off to date night; my husband and I will enjoy a local band at Paddy's Pub or sing Karaoke at Maple City Bowl, meeting new and old friends along the way. Saturdays are full of activities that we do as a family such as local festivals like the Monarch Festival in August, camping at Bud Valley Campground in Prattsburg, hiking the Finger Lakes Trail, or shopping the local small businesses. Sundays in the summer are typically spent riding at local ATV parks like Demon Run, wine tasting at Heron Hill, riding bikes, or kayaking down the Canisteo Valley River. Believe it or not, there have been times where we have fit ALL of that into one weekend. It makes going back to work seem like a break.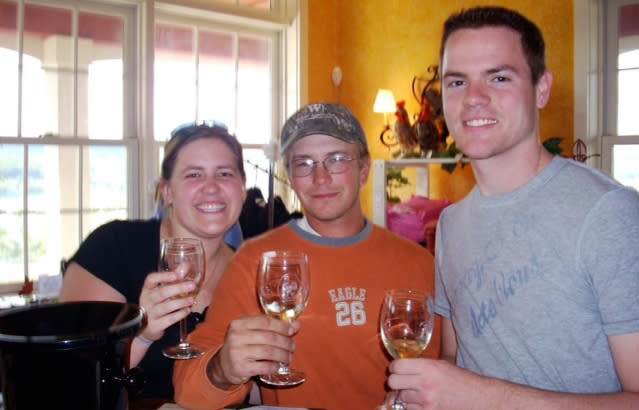 Enjoying the wine at Heron Hill
5. If there's one thing you wished everyone knew about Hornell, what would it be?
Hornell, for the past 20 years, has been a best kept secret in terms of things to do and places to shop. For the first time, we are coming alive with the assistance of social media as a quick and easy way to communicate the goings on in our community. For example, this week alone, there are multiple things to do every day of the week. Once you've spent the day with us in our city, you'll have no trouble realizing why we hold it dear to our heart and take pride in our businesses and events.
But it you're asking about one particular place that everyone should see in Hornell, it is most definitely the Erie Depot Museum. The focus of the museum is Erie Railroad memorabilia, with emphasis on Erie's history and the people who made it historic.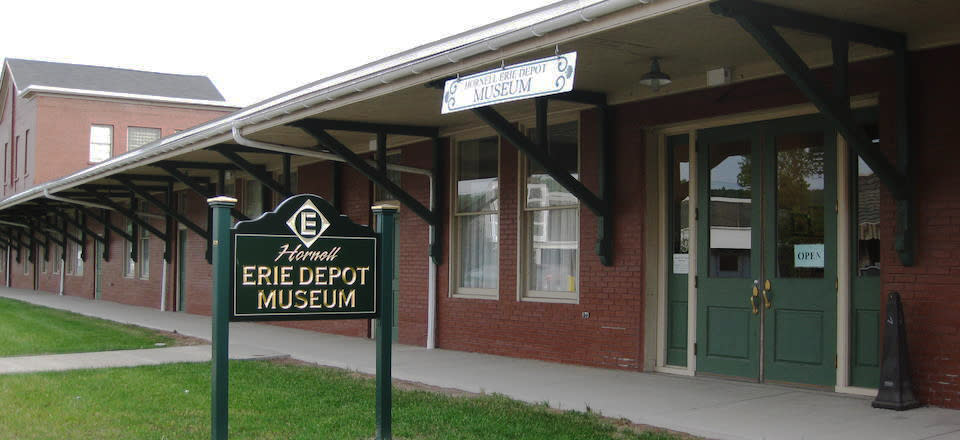 Erie Depot Museum