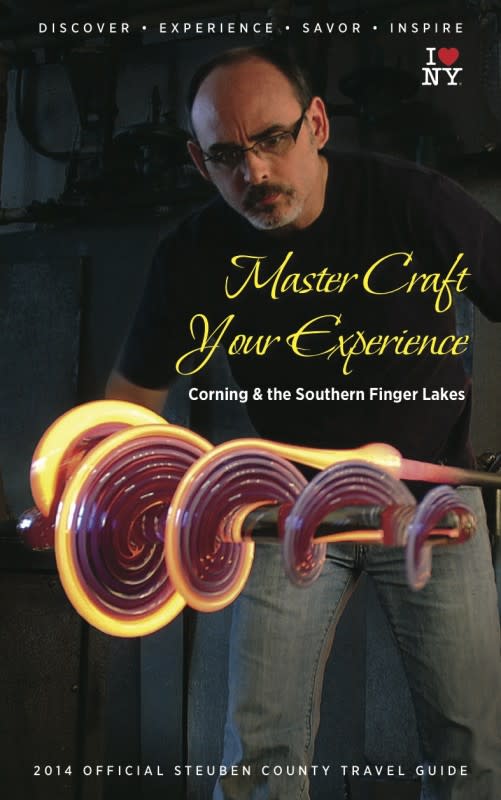 2014 Steuben County Travel Guide
First of all, if you're just joining us and looking for information about Corning & the Southern Finger Lakes, you might not know exactly what a CVB is or what we do. We are the tourism marketing office for Steuben County, which covers Corning, Hammondsport, Bath, Hornell, and everything in between. Chances are if you do Internet research when you're planning a vacation, you've used a CVB website before and might not have even realized it. We also publish a visitor guide that you can request for travel planning tips and tricks. We just got our new ones in this week!
But there's so much more to what we do. We thought it might be fun to introduce you to our team and find out why we enjoy promoting Corning & the Southern Finger Lakes. We all have interesting stories to share about what drew us to the area, and what makes us stay. Over the next few months, we'll do a Q&A with our team members and give you a little peek into why we do what we do.
I'll start us off! I've been bringing you blogs for the last couple of years, but there's a lot more to my job than giving you the scoop on upcoming events and new businesses.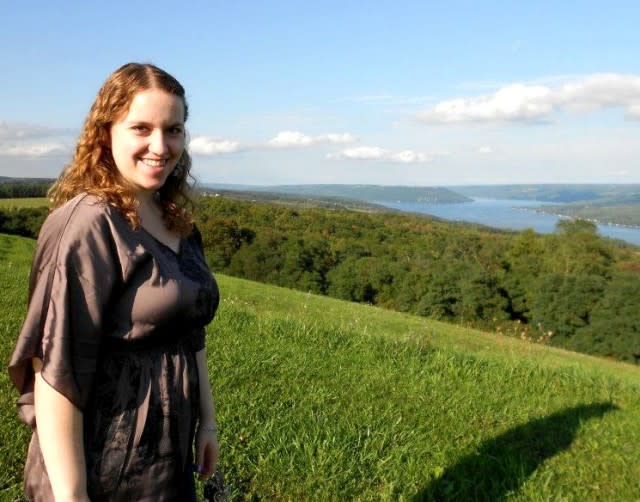 Kim_SCCVB

Q: How long have you been with the CVB team? What do you do?
A: I started with the CVB team in June of 2011. I had recently graduated college with a degree in journalism. I had been a writer for a long time, but I'd also just returned from a semester abroad, and had developed a deep love for travel and tourism. Becoming the communications manager for the CVB seemed like the perfect blend of my two passions. And it certainly has been! I do a lot of writing (this blog, some website copy, and our entire travel guide), but I also get to work with travel media. I show them what a cool destination Corning & the Southern Finger Lakes is, and encourage them to write about it. It's a lot of fun.
Q: Are you from the Finger Lakes Region? If so, what makes you stay? If not, what drew you here?
A: Yes, I lived in the small village of Painted Post from the time I was born until after I graduated college. I now live a whopping five minutes away in Corning. I went away to school, lived in Italy for a time, and have traveled extensively since, but Corning has this strange pull on me that never ceases to beckon me home.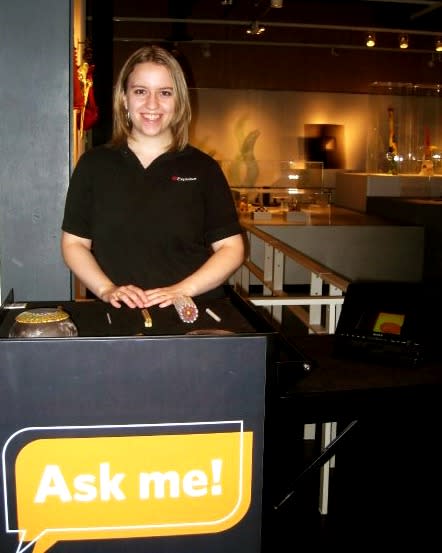 Kim_CorningMuseumofGlass

Q: What makes the Finger Lakes special to you, and why do you love telling others about it?
A: I have always had a deep appreciation for the amazing arts and culture found in Corning. When I was 15, I started working as a tour guide for The Corning Museum of Glass. In fact, four generations of my family have worked for the world's largest glass museum. I have always been eager to tell the world about glass - and more recently, the amazing destination that Corning & the Southern Finger Lakes truly is for travelers. As clichéd as it sounds, everyone will find something to love about the Finger Lakes, and I enjoy helping people discover whatever that may be for them. Travelers like coming to the area and feeling like they've discovered a hidden gem - and there's a certain pride I feel knowing that I get to call that gem home.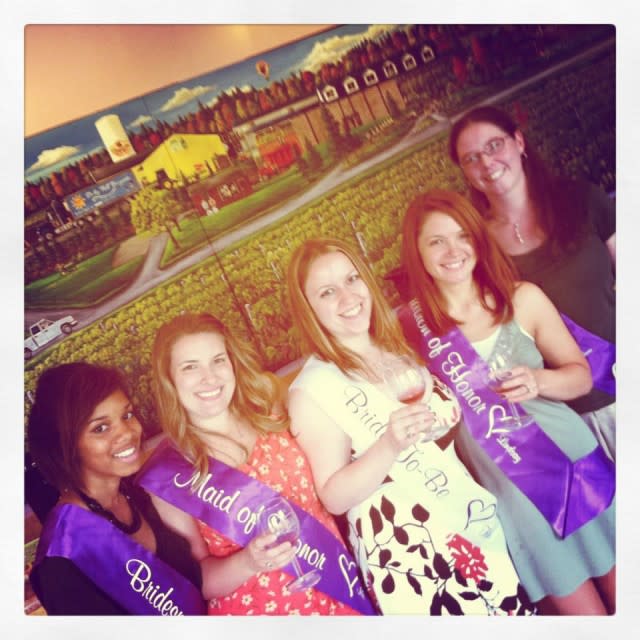 KeukaLakeWine

Q: Let's play tourist! Tell me what you'd do with your family or friends on a weekend in the Finger Lakes.
A: My friends love visiting for wine tours, and it's not unusual for our visits to coincide with Keuka Wine Trail weekends! We stop at The Corning Museum of Glass to make whatever their seasonal project happens to be (from blown glass pumpkins to heart-shaped paperweights). I also love taking friends who have never been to the region before on a scenic flight with Costa Flying Service. It gives you a very unique perspective when you see the lakes from the sky. My husband and I will sometimes take a lazy Saturday afternoon and go for a drive around Keuka or nearby Seneca Lake, stopping for lunch at a winery. It's like taking a vacation in our own backyard. It really helps us appreciate the beauty of where we live.
Q: If there's one thing you wished everyone knew about the Finger Lakes, what would it be?
A: I always describe the Finger Lakes Region as a gem, because that's what it truly is. As someone who travels a lot, I'm always looking for the best experiences available. Usually those are clustered around big cities, and that's where people tend to flock. But the Finger Lakes is a perfect example of why it's dangerous to look only at cities and clichéd "tourist destinations" when planning your vacation.
A gem can be described as something that is admired for its beauty and excellence. The Finger Lakes has been recognized as the "World's Most Beautiful Wine Region" (Budget Travel). Not Napa. Not France. Not Italy. The Finger Lakes. We also have some of the very best museums in the world, namely The Corning Museum of Glass. It's a place that simply exudes quality, as does the entire region. I really want people to know that despite the fact that the Finger Lakes is filled with small towns instead of cities, it is in no way lacking in exceptional experiences or scenic beauty. In fact, it adds a certain charm you often can't find in big cities. And it's home to the "Coolest" and "Most Fun" small towns in America! What's not to love?