Last month, we brought you the first in a series of blogs written by our staff, telling you about their favorite things to do in the Finger Lakes, and why they love promoting the region. Today, meet Kevin Peterson, our Partner Relations Manager.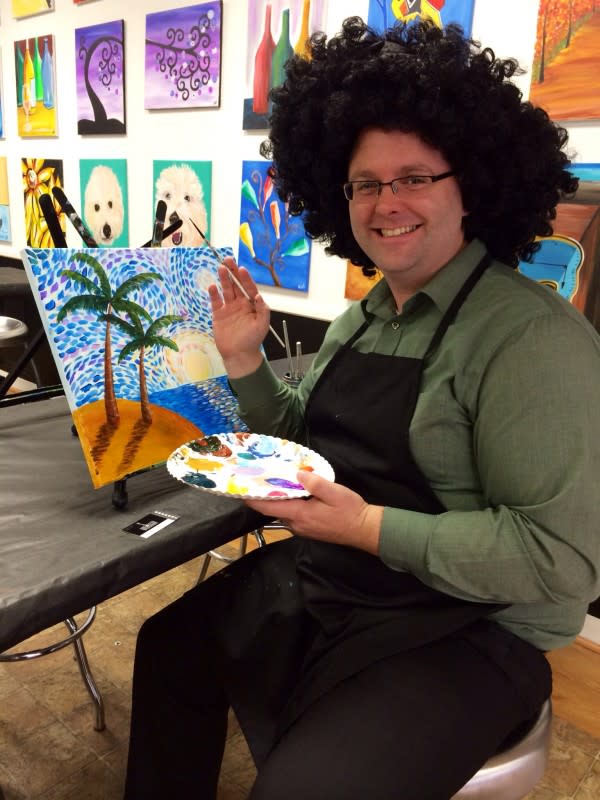 Wine and Design Corning

Q: How long have you been with the CVB team? What do you do?
A: I joined the SCCVB in September of 2011 as an Administrative Assistantand moved into the role of Partner Relations Manager in 2013. So that makes it just over two years that I have been with the SCCVB.I respond to visitor requests whether they are requesting a travel guide or looking for recommendations for their trip planning needs. It is interesting to see the range of visitor requests and I enjoy coming up with ideas that will meet and exceed their expectations. The main focus of my job is the partner relations. I work with all of our county partners to identify opportunities and develop strategies to address the needs of visitors to Corning & the Southern Finger Lakes. I help our partners see things from a visitor's perspective and present their product or business in the best means possible. I enjoy using my creativity to come up with new accommodation packages and/or products that showcase the Finger Lakes' best offerings. In the end, it is all about our guests and making them want to come back for more... and to tell their friends!
Q: Are you from the Finger Lakes Region? If so, what makes you stay? If not, what drew you here?
A: I was born and raised in this the Finger Lakes. I can remember during my childhood spending time on the lakes and never wanting to leave. I feel a connection to the beauty that this region has to offer. The lakes, the vineyards, the small towns, the people... all of it comes together to create a composition that leaves you wanting more. Yes, I enjoy traveling and seeing other beautiful and amazing places, but there is something about the Finger Lakes Region, besides wine, that makes you feel good.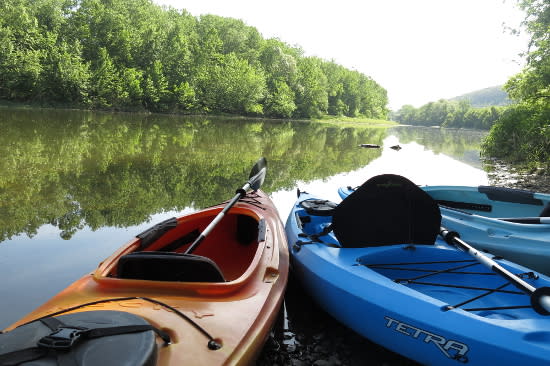 Outdoor adventure Corning & the Southern Finger Lakes!

Q: What makes the Finger Lakes special to you, and why do you love telling others about it?
A:

There is so much that it's hard for me to answer this question, but I will anyway. The first would be the overall beauty of the Finger Lakes. I love the great outdoors and the combination of lakes, rivers, waterfalls, gorges and the rolling hills all provide an amazing backdrop. The next would be the abundance of award-winning wineries. There is nothing like spending a day driving along Keuka Lake and tasting great wine while enjoying the amazing views. Another is the growing craft brewery scene. I am a beer fanatic and to be surrounded by all of these amazing breweries is nirvana. Finally, I love Corning. The small-town feel with big-city amenities makes it a great place to live, play and work. It is the Most Fun Small Town in America, after all! I love telling people about all that we have here, but what I love even more is the surprise on their face when they see all that we have and how beautiful it is.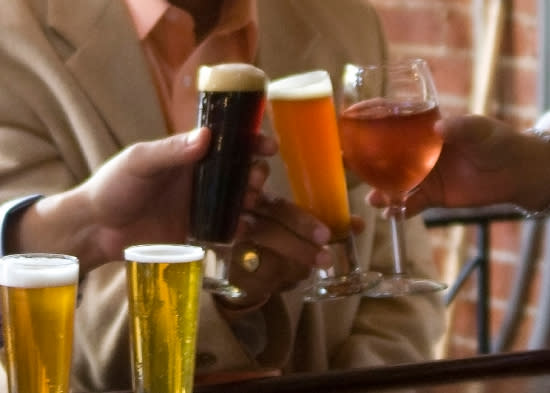 Craft Beer Finger Lakes

Q: Let's play tourist! Tell me what you'd do with your family or friends on a weekend in the Finger Lakes.
A: I enjoy going on wine tours and beer tastings with our friends. Our favorites are around Keuka and Seneca Lakes like Dr. Frank's Vinifera Wine Cellars, Bully Hill Vineyards, Lakewood Vineyards, Atwater Estate Vineyards, Fulkerson Winery, Horseheads Brewing Company, Upstate Brewing Company, and Market Street Brewing Company. My family and I also love the outdoors, so we hike the Catherine Valley Trail, Watkins Glen State Park, and Spencer Crest Nature Center. We also love to go to The Corning Museum of Glass, Hands-On Glass Studio, Keuka Lake, Seneca Lake and Park Ave Sports Center for some family fun. Then there is the selection of great restaurants like Sorges, Tony R's Steak and Seafood, Market Street Brewing Company, Holmes Plate, Bully Hill Restaurant, Union Block Italian Bistro, and Champaigne BBQ just to name a few.
Q: If there's one thing you wished everyone knew about the Finger Lakes, what would it be?
A: That it has an amazing craft beer scene. The quality of craft beer that is being produced in the Finger Lakes is notable. I have tasted a lot of beer in many destinations and I have to say that the beer being produced here is some of the best I have had. The selection and variety continues to grow every year. We are known for great wine but now its time that the Finger Lakes is known for great beer!