Each month, we've brought you a blog written by our staff, telling you about their favorite things to do in the Finger Lakes, and why they love promoting the region. Check out blogs from Kim, Kevin, and Erin. Today, meet Danielle Roman, our Director of Sales & Marketing.
1. How long have you been with the CVB team? What do you do?
I have been with the CVB since August 2004, so I will celebrate my 10 year "anniversary" this summer. As the Director of Sales & Marketing, I am responsible for telling the rest of the world why Corning & the Southern Finger Lakes is a great place to visit - whether that be as an individual, family, conference, bus tour, reunion, or sports team. I am responsible for advertising, attending travel shows across the Northeast U.S. and Canada to represent the county's tourism businesses, direct sales calls to speak with tour operators and meeting planners about bringing their groups here, and making all those marketing opportunities available for every tourism business in the county. And I sleep...sometimes.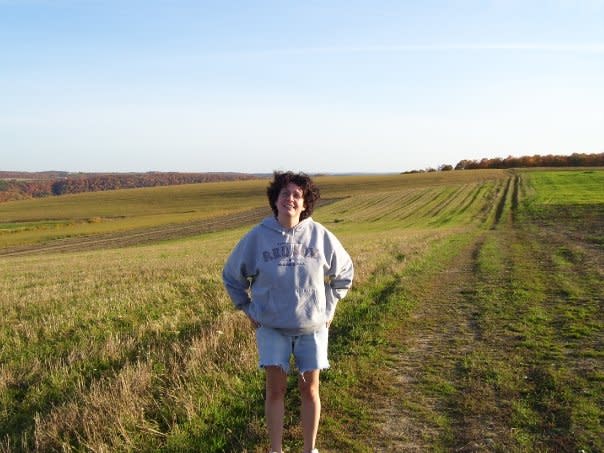 2. Are you from the Finger Lakes Region? If so, what makes you stay? If not, what drew you here?
I am originally from Canisteo, home of the world famous Living Sign, and my parents still live in the same house where I grew up. I didn't always think that I wanted to stay. I went to college at Wells College in Aurora, NY (east side of Cayuga Lake), lived in Florence, Italy, for 3 years, and lived in NYC for 6 years. I was working at the Regent Wall Street Hotel in lower Manhattan on 9/11. After that I re-evaluated my life priorities and realized that "home" was where I wanted to live.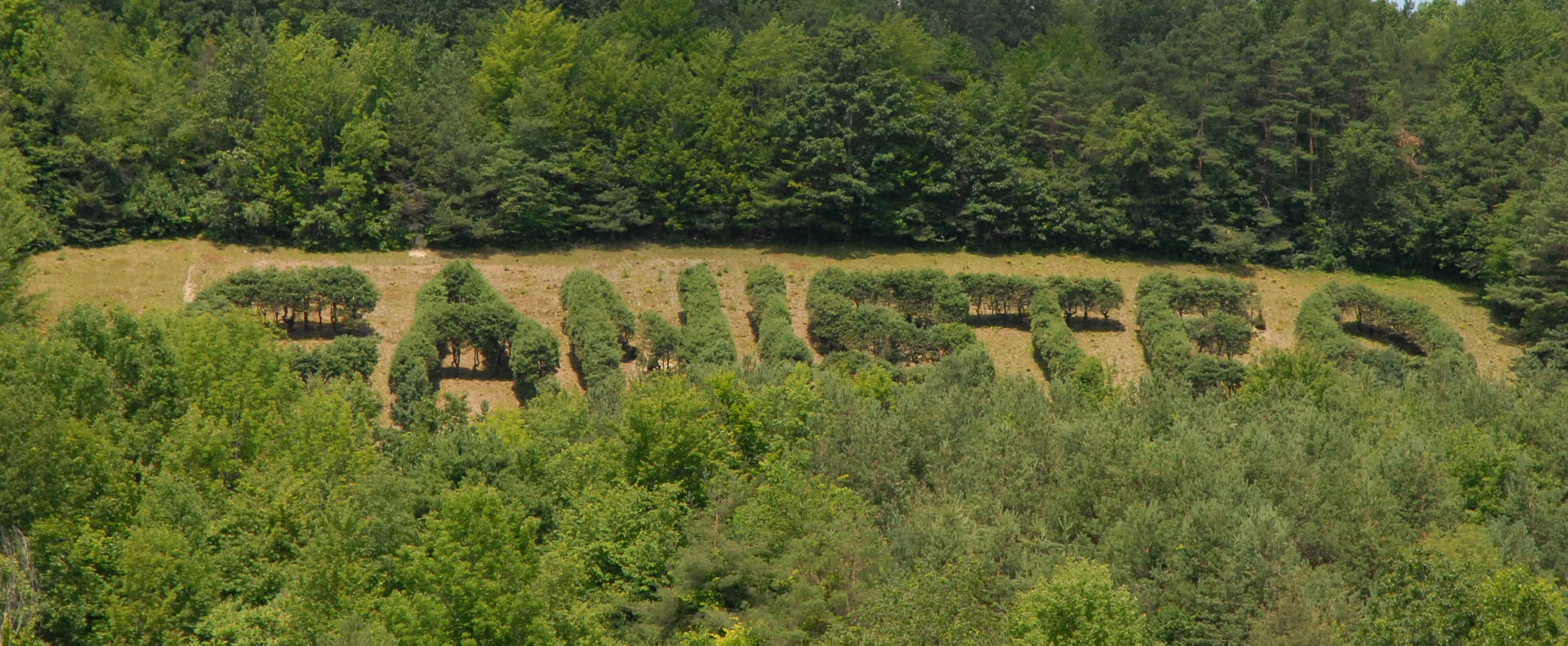 Canisteo Living Sign
3. What makes the Finger Lakes special to you, and why do you love telling others about it?
There is something reassuring about the small towns of the Finger Lakes, like the Coolest Small Town and the Most Fun Small Town, the relaxed pace of life, and the peacefulness and tranquility of Keuka Lake that no big-city excitement could compete with. So, I moved home, and a few years later, found myself telling the rest of the world (and getting paid for it!) about the very things that drew me back to Steuben County.
4. Let's play tourist! Tell me what you'd do with your family or friends on a weekend in the Finger Lakes.
Partly because it's my job, and partly because I've always been a "talker," I can go on forever about interesting things all over the Finger Lakes! I enjoy bragging about the unique shopping in Corning's Gaffer District (especially the shoe shopping at Bass and Heels & Hobos). I love relaxing with a glass of Heron Hill Riesling while enjoying a meal at Snug Harbor Restaurant, and I enjoy the drive (albeit, along an Interstate highway) between Avoca and Wayland, where the scenery is breath-taking, especially in the fall.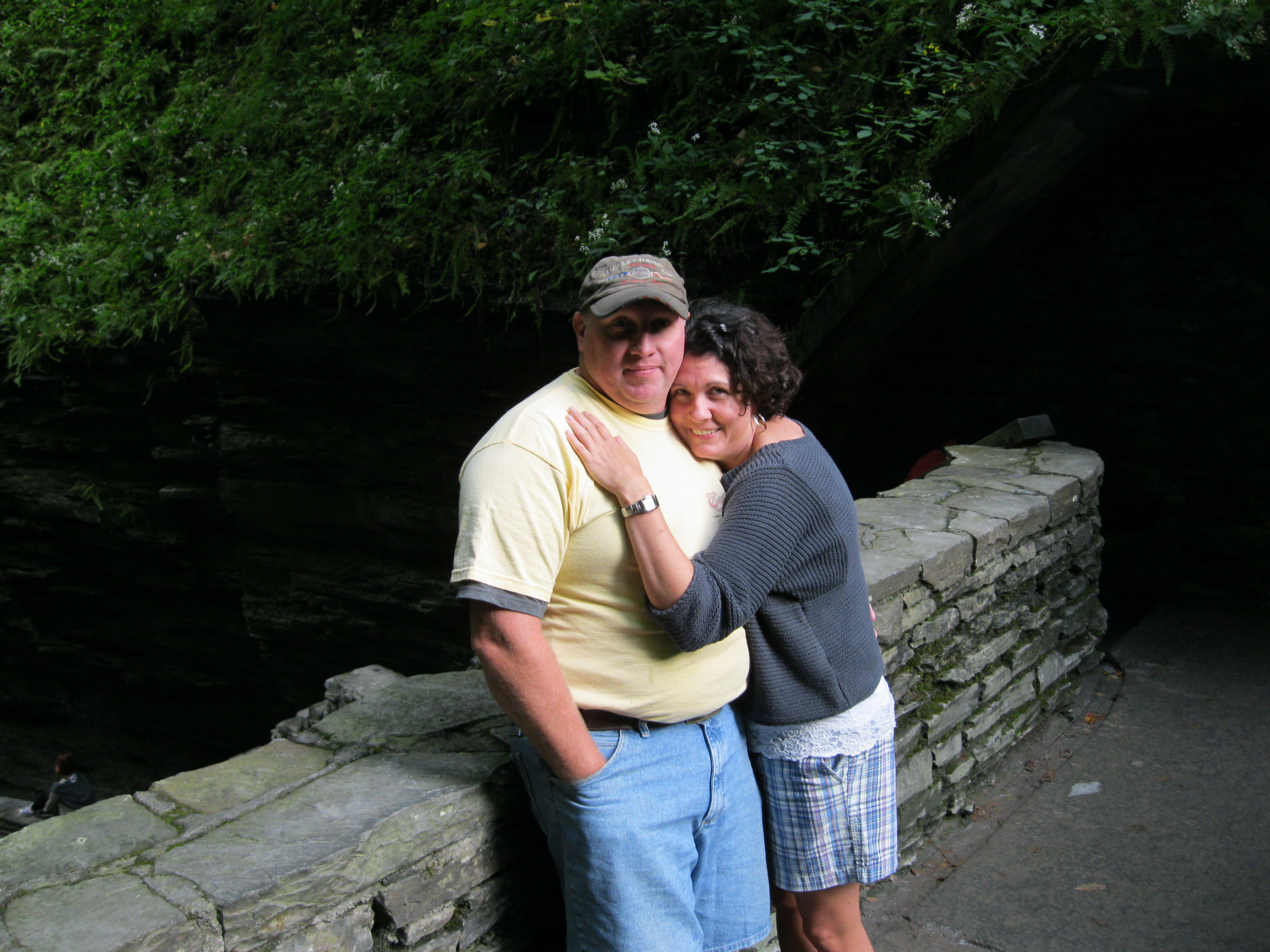 Enjoying Watkins Glen State Park
5. If there's one thing you wished everyone knew about the Finger Lakes, what would it be?
That our winters aren't as snowy as people think. The unique micro-climate of the lakes makes our area practically tropical. OK, maybe that's exaggerating. And I say this even though Mother Nature has ruined my birthday parties since I was a child - there is a lot to do in the winter. Visit a museum - the world-renowned Corning Museum of Glass, the unexpected Rockwell Museum, and my personal fave, the Glenn H. Curtiss Museum. Visit a winery (also because that helps keep you warm) - I like anything that starts with "Riesling".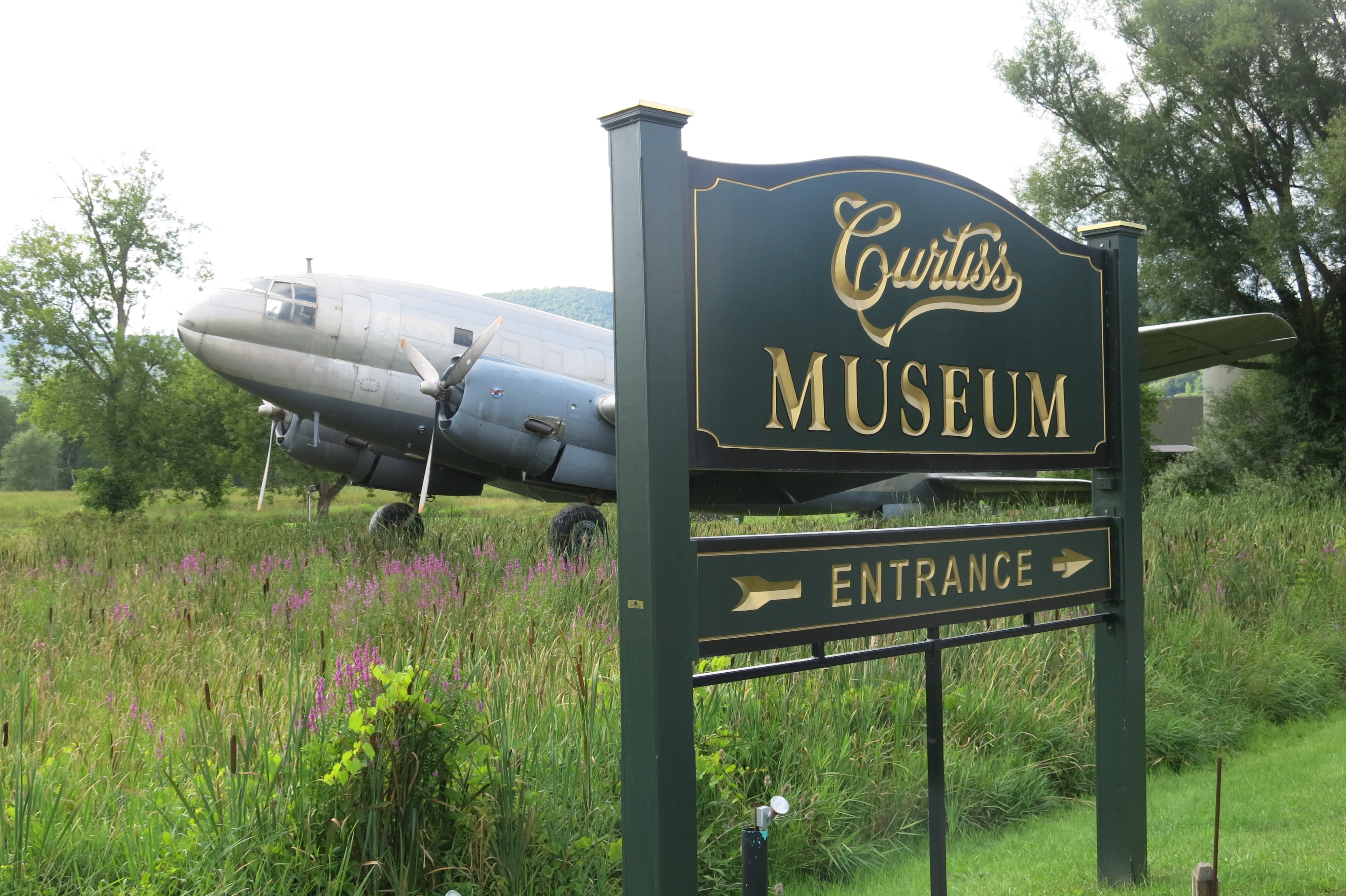 Glenn H. Curtiss Museum