Flowers aren't the only things about to bloom this April. There are also a number of fun ways to make the most of the longer, warmer days, including annual events like Arts In Bloom.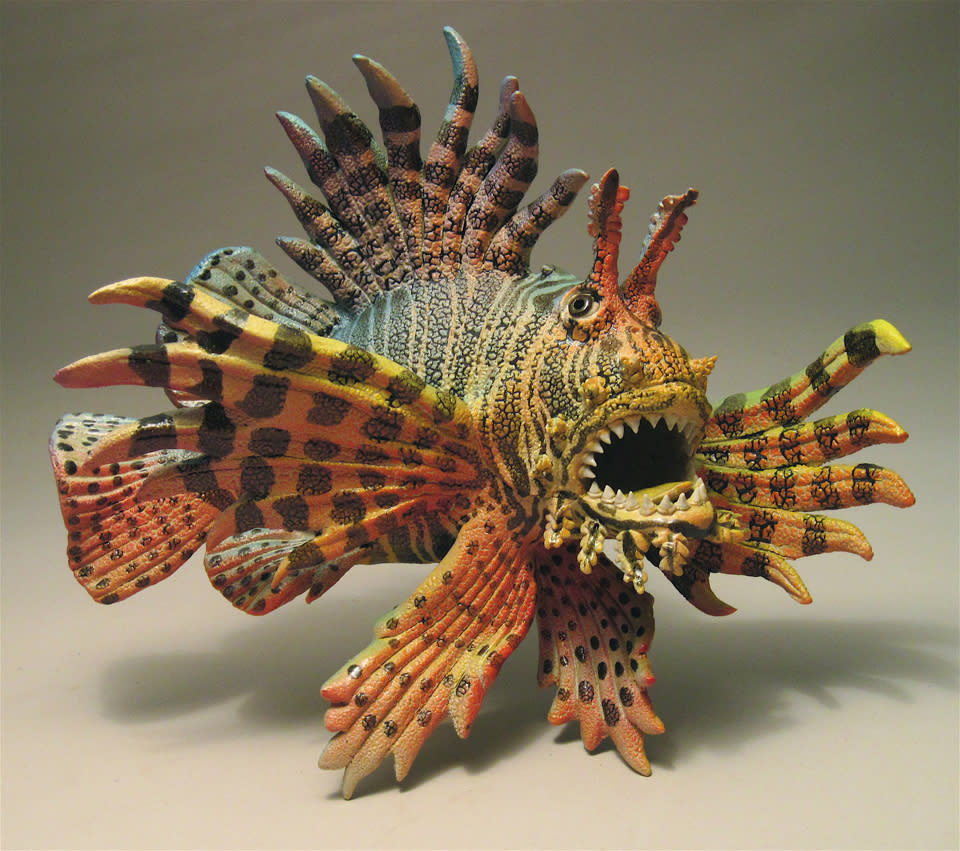 Alan & Rosemary Bennett - Bennett Clay Fish
Spring is a time of new beginnings and fresh starts. It's a time of renewed and returning life. After a historically cold winter, spring is also a time to let loose a big sigh, get out of your house, and engage your senses in as many ways as possible.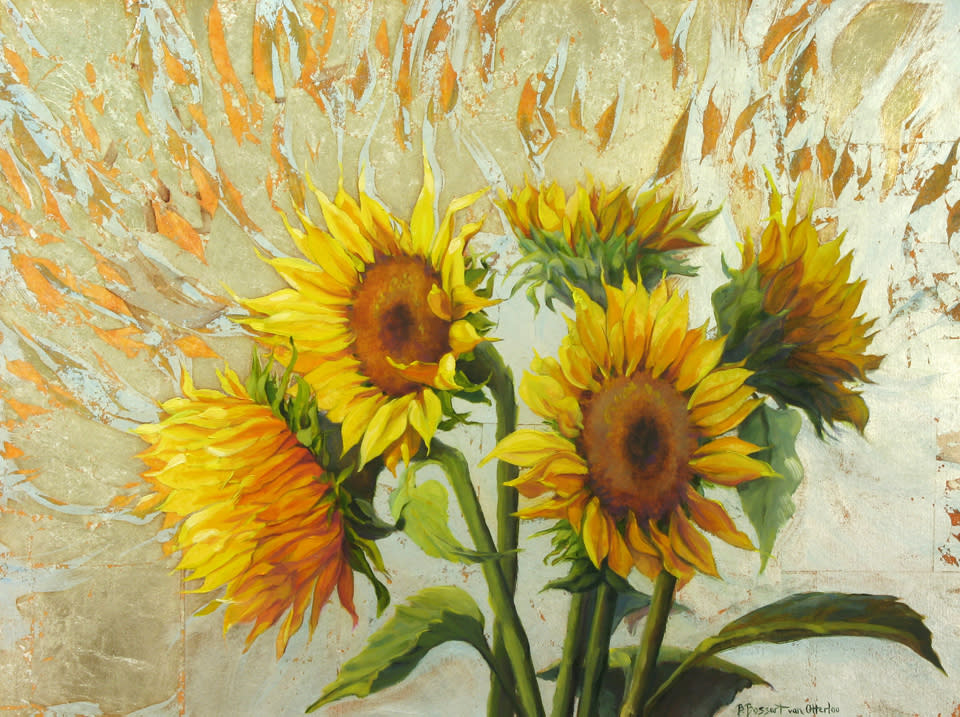 Flowers by Bridget Bossart van Otterloo
Yes, that means through the vibrant colors and wonderful scents of new blossoms and the delightful sounds of nature awakening. You know, birdsong filling the air, the rustle of energetic feet scurrying through the thickening underbrush.
Of course, over the past few years, we've also discovered another fun way to engage your senses and experience the wonders of spring while putting a little spark in your creative side at the same time.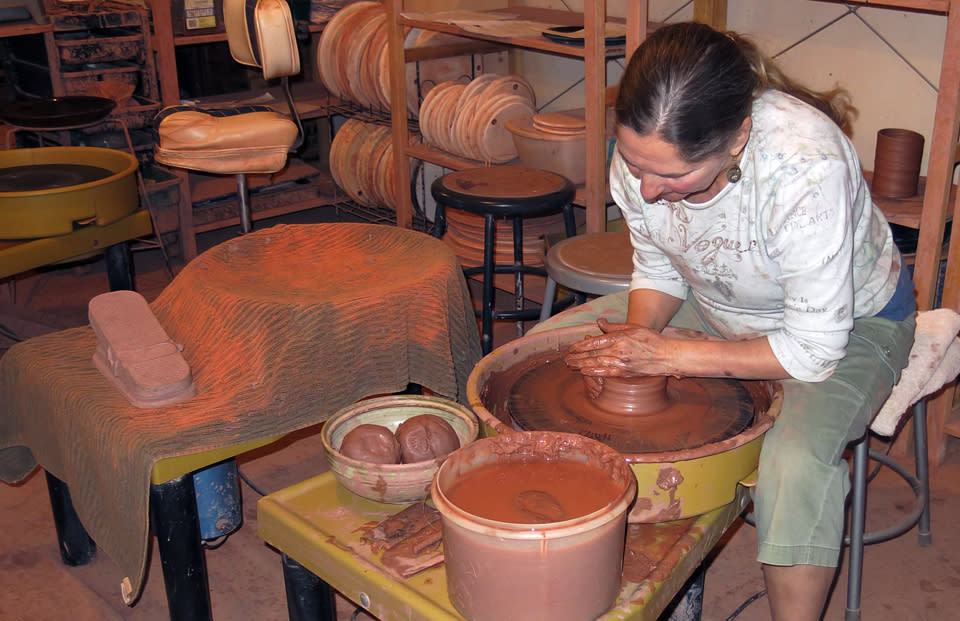 "Arts In Bloom" Throwing Clay at Sommerville Pottery
Arts In Bloom is a free, countywide art trail event designed to showcase the many talented artists throughout Steuben County.
The event, which is open to the public April 26th-27th, allows visitors the opportunity to experience art from the perspective of the artists who make it by visiting their respective studios where you will find a collection of works-in-progress, as well as a number of finished pieces available for purchase.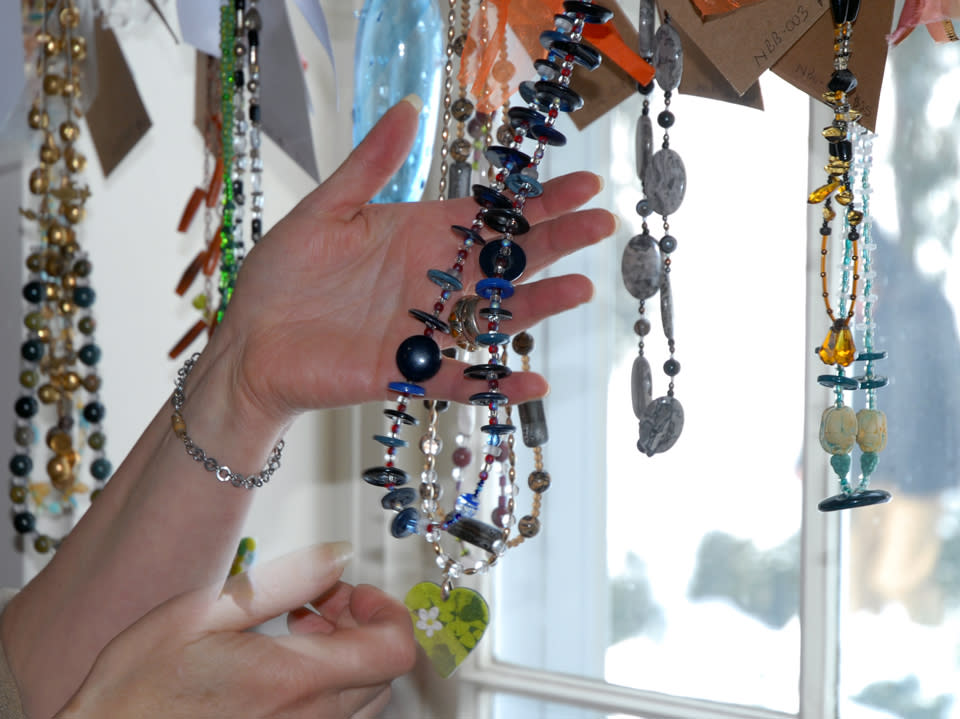 "Recycled Jewelry" at the Studio at the Octagon
Some of the artists will also offer live demonstrations and "mini instructional sessions" intended to inspire and educate attendees. There's something about watching an artist at work and having a conversation about the process that is extremely rewarding. It's also one of the most interesting and exciting ways to experience art.

Raku Firing (left) at Bennett Clay Fish + Mulone Bass (right) photo by Holly Julien
Gallery settings located throughout the county will allow visitors to enjoy many artists under one roof.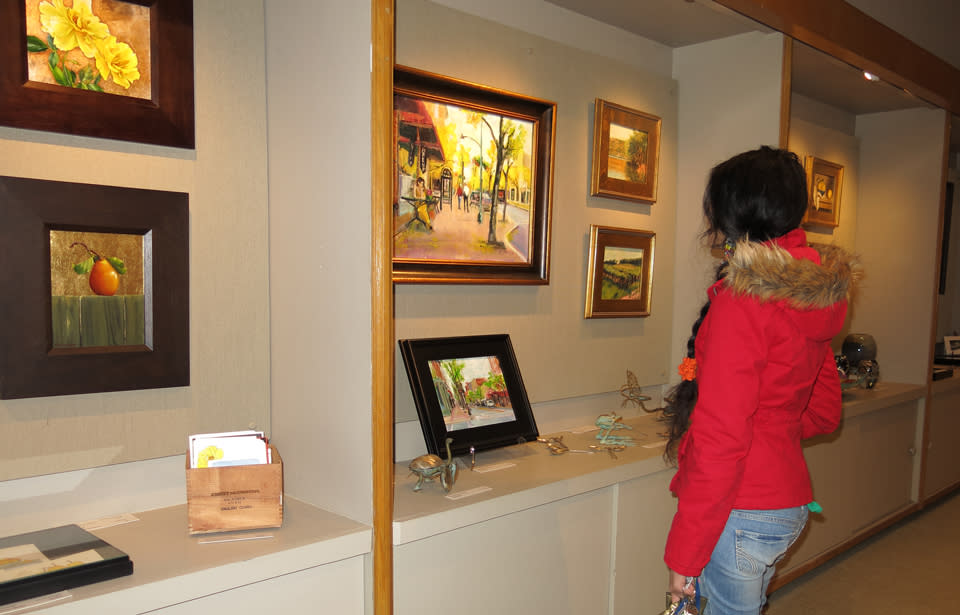 Observing Art at West End Gallery
Arts In Bloom is a free, community event intended to make art accessible to the entire region, and strives to aid in the understanding and appreciation of the art that is being created in our own backyards.
Explore artist studios, interact with the artists, buy art, and enjoy live demonstrations in painting, pottery, 3-D photography, mixed media, stained glass, Raku, recycled jewelry, and writing. You might even want to make an appointment with one of the artists and try your hand creating your own art.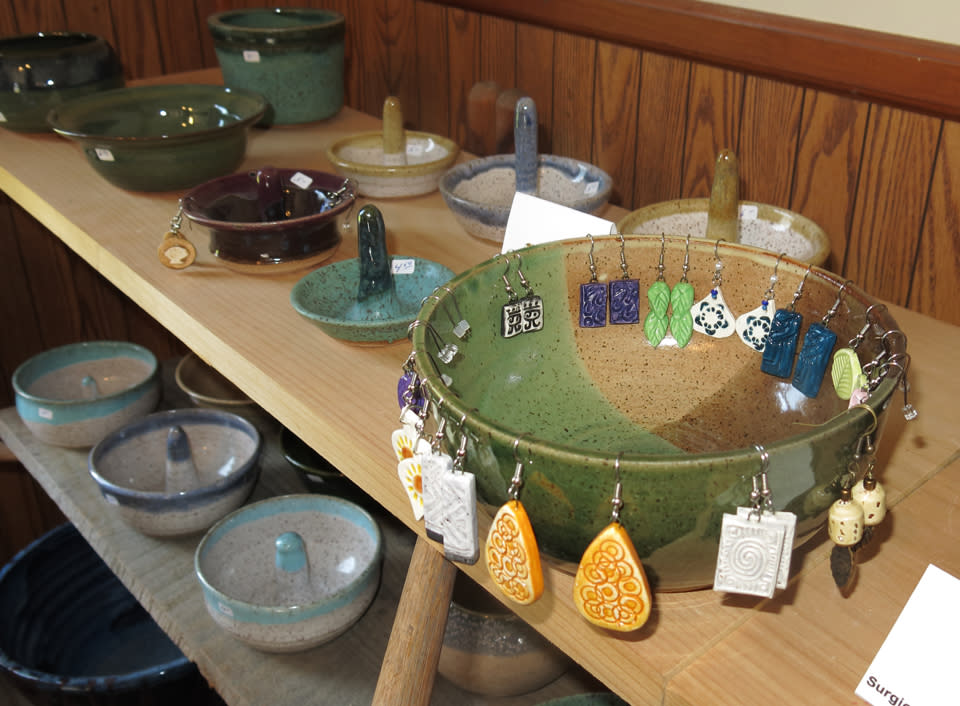 "Arts In Bloom at Rocky Hill Pottery
The event takes place at various studios and galleries throughout Steuben County April 25th and 26th.
Visit Arts In Bloom to find out more about the 3rd Annual Arts In Bloom event, or contact Debbie Meritsky or Marc Rotman at 607-569-3767 or SteubenCountyArtsinBloom@gmail.com.