September is here which means that everyone in Corning and the Southern Finger Lakes will soon be getting ready for the expected 6,500 runners from all over the world who will come to participate in the 36th Annual Wineglass Marathon races the first weekend in October. The official marathon is Sunday, October 1st, but there is fun all weekend long for runners and their families who will travel with them for support and encouragement.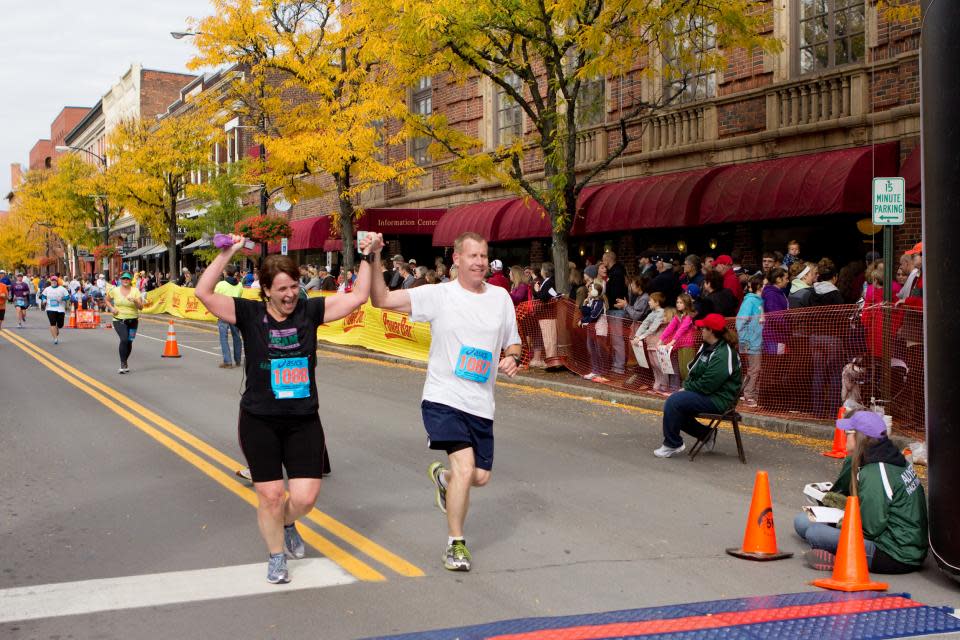 Wineglass Marathon
The weekend starts with the Wineglass Marathon Expo at the Corning Museum of Glass on Friday, September 29th from 12pm-7pm and Saturday, September 30th from 10am-7pm. In addition to picking up your bib and Wineglass swag, check out the various vendors set up selling anything you could want and need. From experiences to apparel, health and fitness, and food, you'll find it all. Check out the full list of vendors here.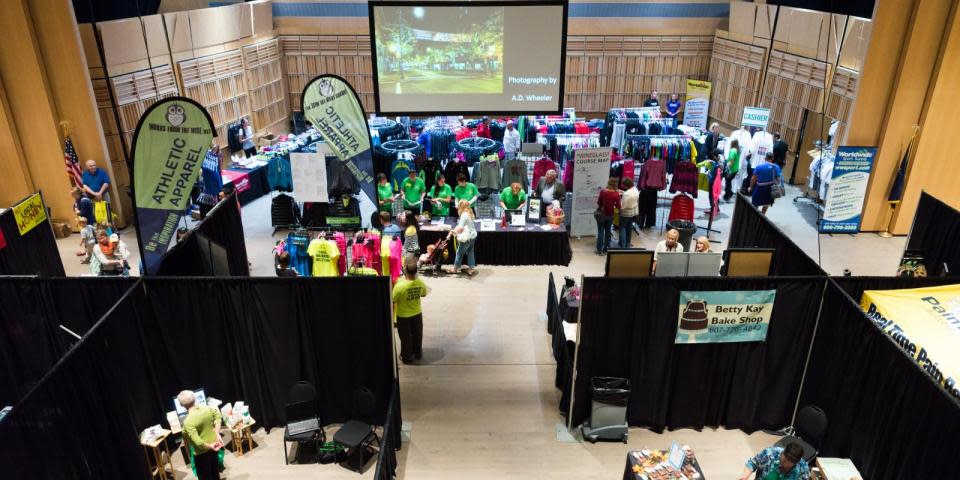 Wineglass Marathon Expo courtesy of Wineglass Marathon
You can't come to the Finger Lakes without a wine tasting so hop on a tour. Through the Tasting Glass: The Wondrous Wines of Keuka Lake will take you through various wineries on Keuka who helped make history in the wine industry all those years ago, and those who continue to make history today. Vine, Wine & Dine on East Seneca Lake focuses on four wineries that produce Vinifera wines on the eastern shores of Seneca Lake along with a unique tasting lunch experience. Purchase tickets for these tours, and more now at the Wineglass Marathon website.
Looking for a family friendly activity during the weekend? Get hands-on and create your own work of art with a glass making experience. Make your own wineglass tumbler at The Studio at the Corning Museum of Glass, or sandblast your own wineglass. At Hands-on Glass Studio, all ages are welcome to blow an ornament or pumpkin, and teenagers and adults can make a paperweight.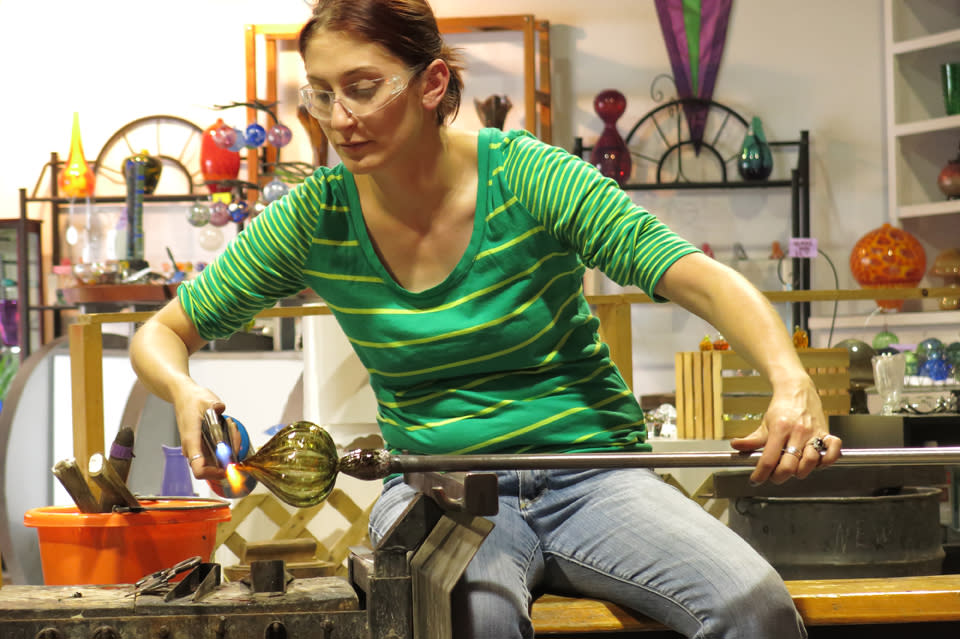 Hands-on Glass Studio
For a delicious treat check out the Mimosa and Chocolate Flight at The Source. Enjoy four mimosa tastings paired with four handcrafted chocolates made on site. The kids can come too! They will get the four chocolates and a sampling of NY Sparkling Grape Juice.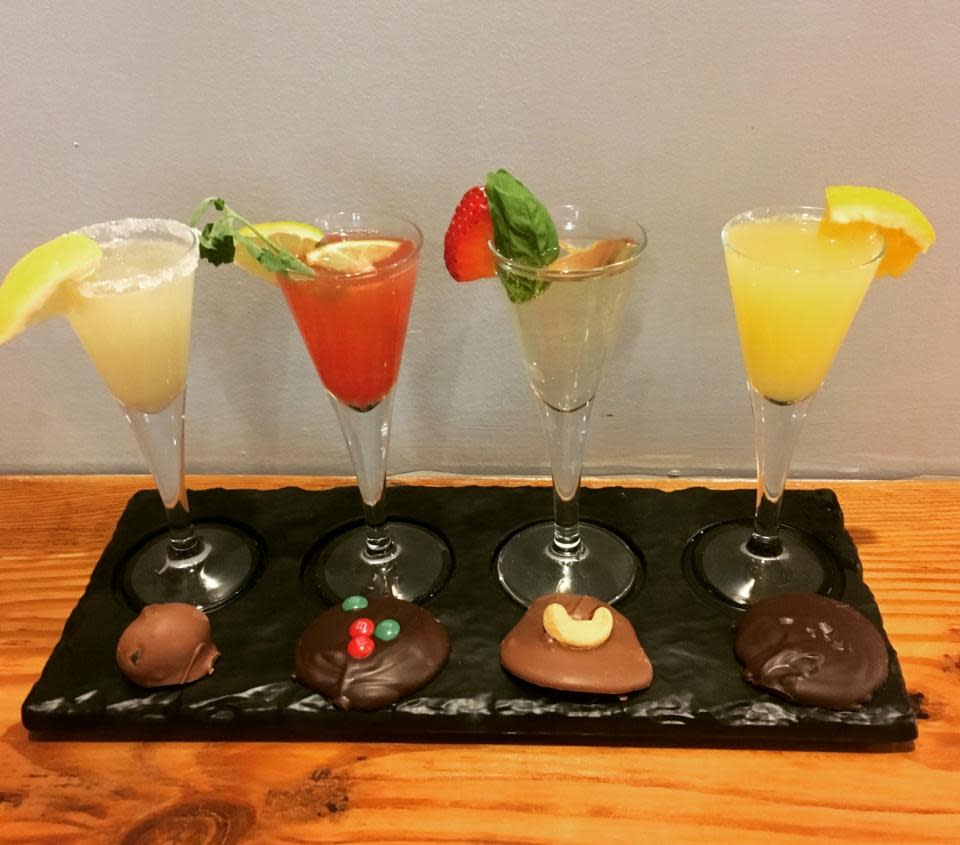 Mimosa Flight courtesy of The Source
Don't miss events happening around town like the first Urban Arts Crawl of the season Friday, September 29 from 5:00pm-8:00pm, Hands-On Glass Studio Open House Saturday, September 30 from 9:00am-6:00pm, and the 26.2-Minute Museum Marathon Tours at The Rockwell Museum.
The Wineglass Marathon Pasta Dinner will be Saturday. September 30th at 5:30pm at the Radisson Hotel Corning. The all you can eat pasta buffet, will be followed by a presentation by Boston Marathon Race Director, Dave McGillivray. Tickets are available for purchase at The Information Center of Corning.
After the race is over wind down with a port race tasting at The Rockwell Museum from 12:00-4:00 pm. Stroll through the museum and unwind with superb wines and other craft beverages that the region has to offer. Hors d'oeuvres and tastings are free to runners and their guests.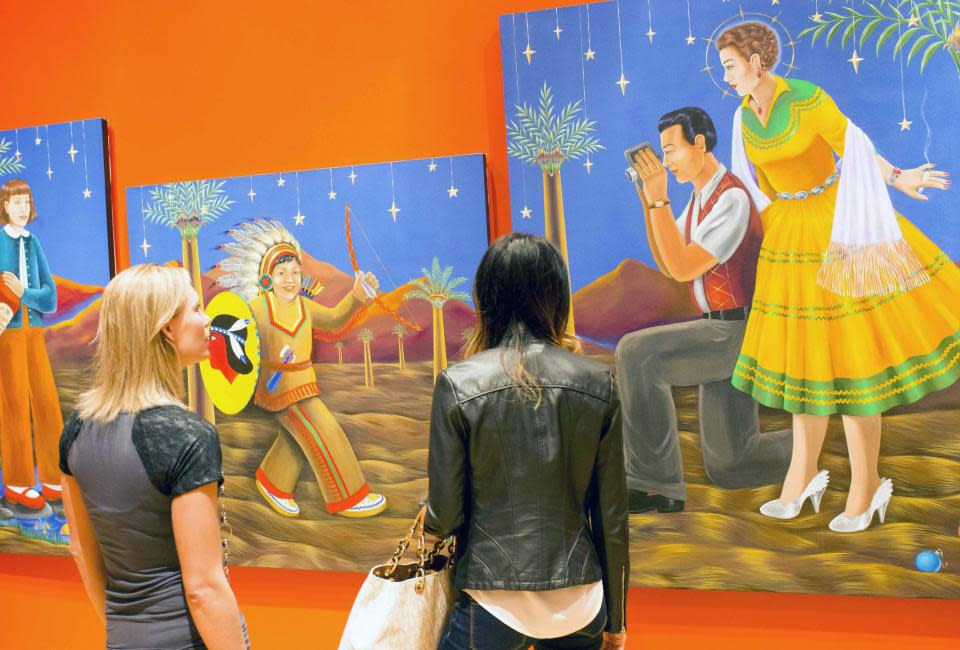 Rockwell Museum courtesy of Stu Gallagher
If that isn't enough runners can receive special discounts and offers at select shops, restaurants, wineries, breweries, and more with the Show Your Bib and Save offers. Check out the deals here!
We can't wait to see you all for the Wineglass Marathon the first weekend in October for all the great experiences planned to make this race weekend one to remember. Happy running!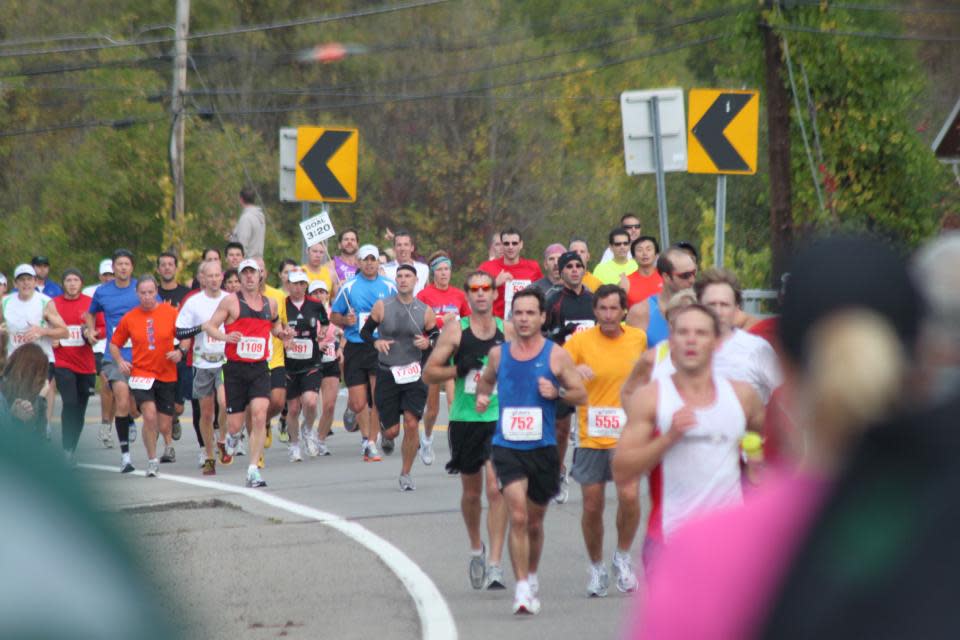 Wineglass Marathon