This year celebrates 150 years since glassmaking came to Corning and with it a culture and heritage still celebrating in bigger and even more exiting ways today. With museums and festivals dedicated to the art, Corning embraces its past as it looks ahead to the future.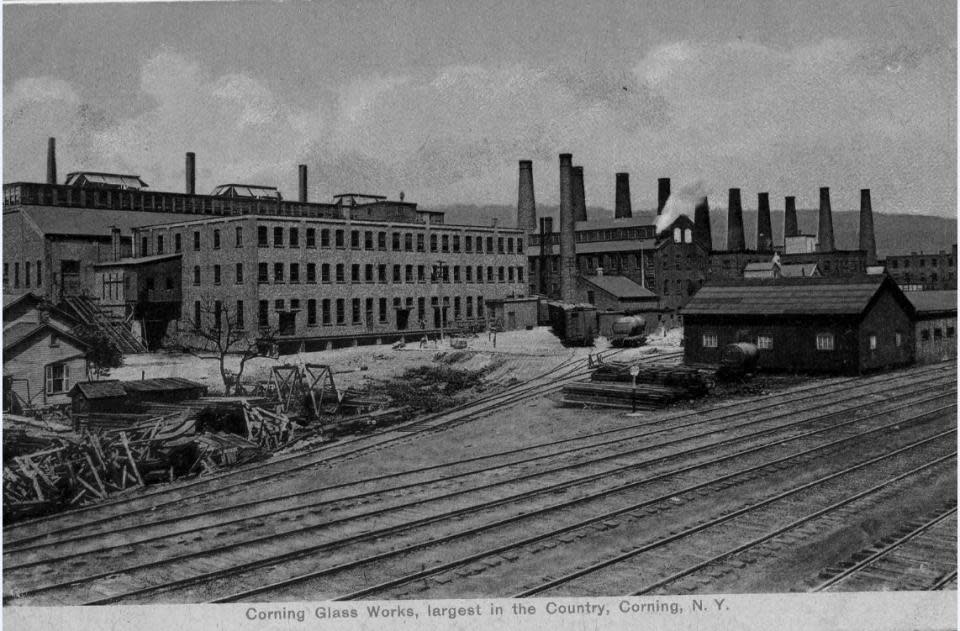 Corning Glass Works courtesy of Steuben County Historical Society
To get to where we are now we have to go back to when it all began.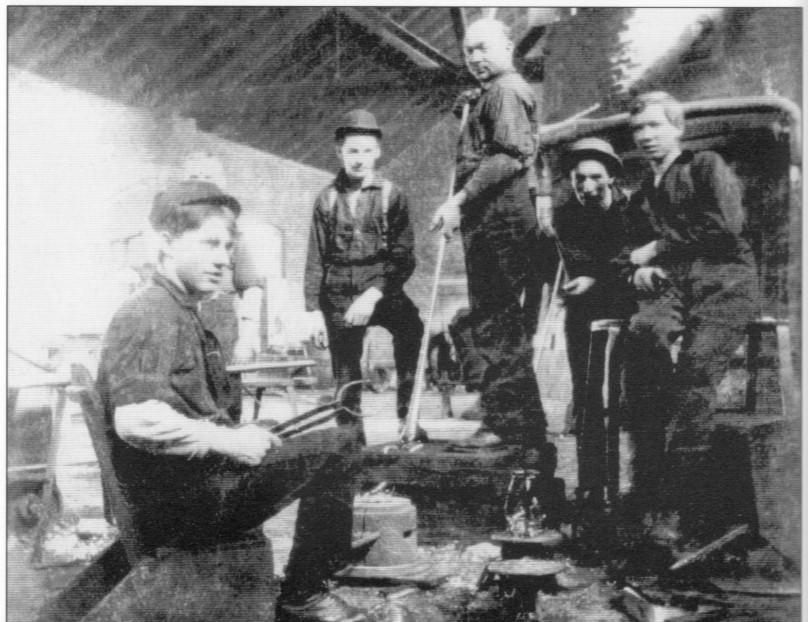 Gaffers courtesy of Corning-Painted Post Historical Society
1868 - Brooklyn Flint Glass Works moved to Corning and changed their name to Corning Flint Glass Works.
1875 – The company is reorganized and incorporated as Corning Glass Works.
1903 – Steuben Glass Works opens. Corning is nicknamed "The Crystal City".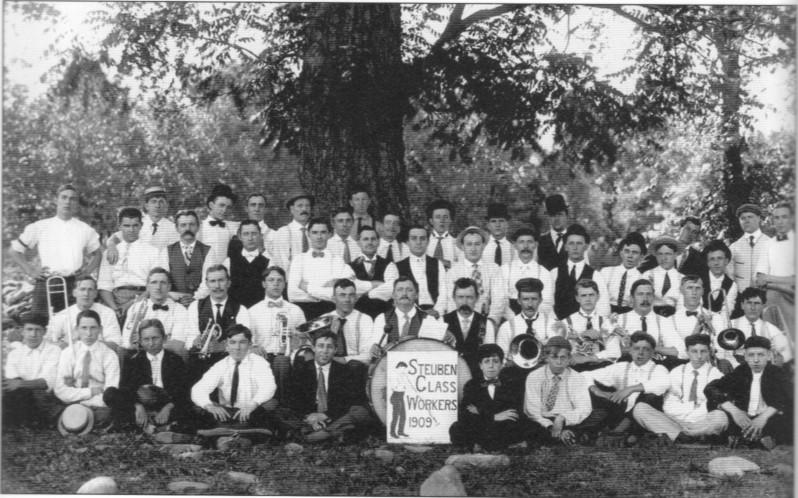 Steuben Glass Workers courtesy of Corning-Painted Post Historical Society

1905 – Hoare, T.G. Hawkes and Co., and H.P. Sinclaire opened glass cutting shops in Corning along with other small operations.
Corning becomes a principal location for manufacture of cut glass.
1951 – Corning Museum of Glass opens with a significant collection of glass and glass-related books and documents. The original museum had 2,000 objects, five staff members, and a research library.
1962 – The last cut glass shop in Corning closes.
1978 – After the catastrophic flood of '72 that poured five feet of water into the museum groundbreaking begins for new modern Corning Museum of Glass with a new addition.
1996- A five-year museum transformation begins, and The Studio at the Corning Museum of Glass opens.
2001- Museum renovation is completed and included a new Sculpture Gallery now known as the Contemporary Glass Gallery, Hot Glass Show demonstration stage, and a hands-on Innovation Center
2015 – The newest addition to the museum opens, Contemporary Art + Design Wing and the new Hot Glass Demo space. During the renovations the former Steuben ventilator building was converted into one of the largest hot glass demonstration spaces in the world.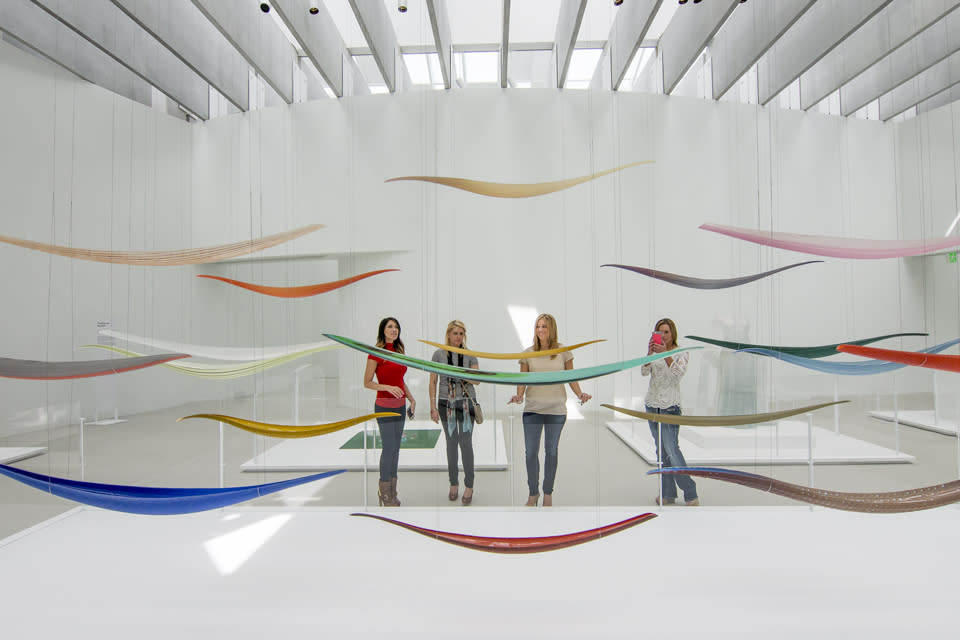 Contemporary Art + Design Wing at CMOG courtesy of Stu Gallagher
There are multiple ways visitors can experience glass in Corning today.
The Corning Museum of Glass is home to one of the largest glass collections in the world including 35 centuries of glass, contemporary galleries, hot glass studios, innovation center, and more. The Studio at the Corning Museum of allows visitors to get hands-on and make their own glass or take classes.
To celebrate the 150th year of glassmaking coming to Corning via New York waterways, the GlassBarge, canal barge equipped with CMOG's patented all-electric glassmaking equipment, will set out on a journey from Brooklyn to Corning making stops in between for live hot glass shows. To check to schedule and see when the barge will be in a town near you click here.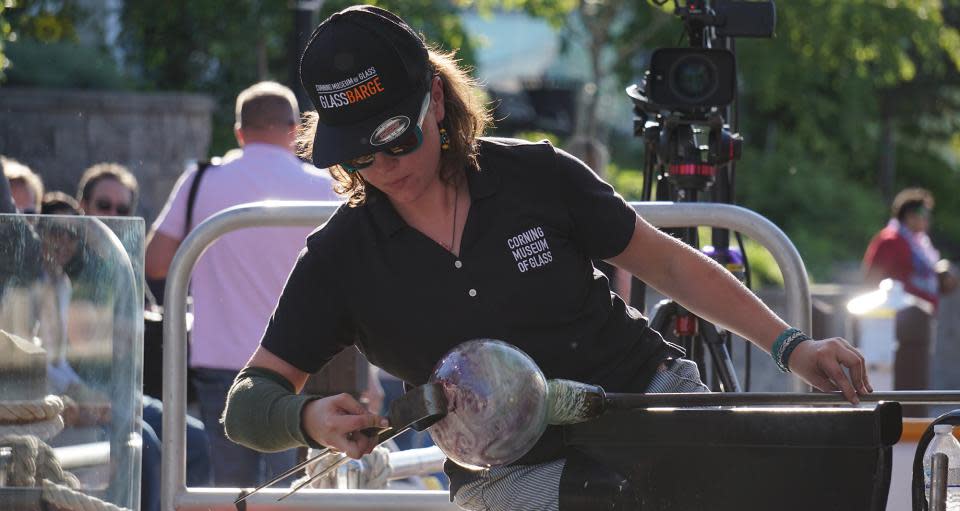 GlassBarge courtesy of Corning Museum of Glass
Founded in 1990, Hands-on Glass Studio was the first public access studio inviting people of all ages and skill levels to try their hand at glass making. Today the studio is still going strong and helping people realize their creative side.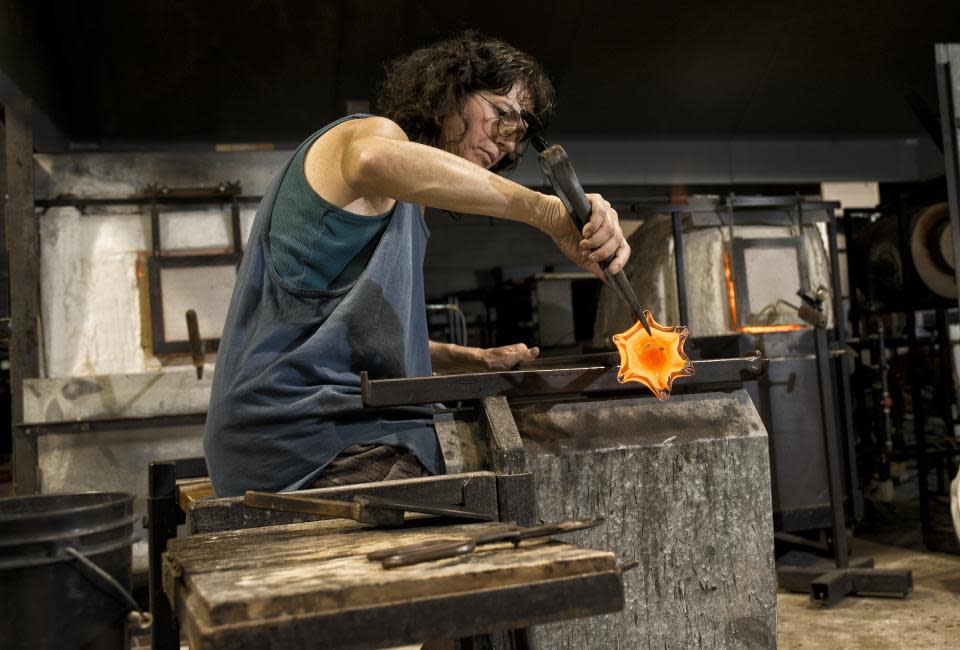 Hands-on Glass Studio courtesy of Stu Gallagher
Every Memorial Day weekend Corning celebrates its glass heritage with a four-day long festival. GlassFest bring together hot glass shows, glass artists, entertainment and more.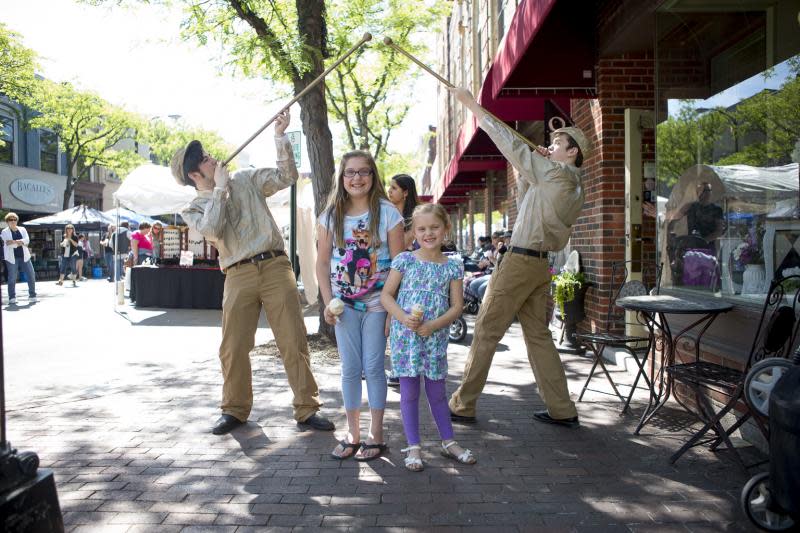 GlassFest courtesy of Corning's Gaffer District
There is so much glass history to be told in Corning that it is hard to fit it all in to one place, the best way to learn about it is to come to Corning and experience it here in the Crystal City.