EXPERIENCE THE SOLAR ECLIPSE
April 8, 2024
Some of us have experienced a partial solar eclipse in our lifetime, but a total solar eclipse, in the same location, only comes around every 400 years! That's a long time to wait for the next one to roll around so maybe 2024 is your year! We invite you to come experience the excitement around this once in a lifetime event in the Finger Lakes!
New York will be in the direct path of totality and there will be some great places to view this magnificent event throughout the state. Sitting just below the path of totality lies Steuben County. Located in the heart of the Finger Lakes, Steuben is home to world-class museums, award-winning wineries and a beautiful lake, Keuka Lake.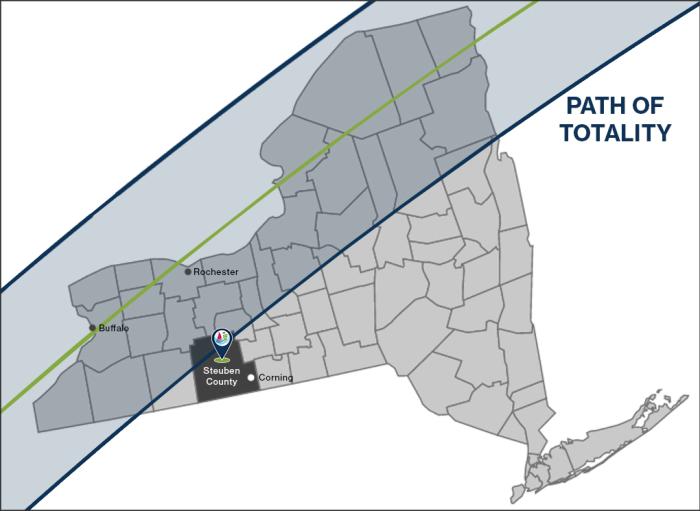 So if you're thinking yes, I have to see it, then we want to make your visit extra fun!
With the event that only lasts a few minutes, we've put together some trip ideas for you to extend your stay with us! 
Do you like hiking? Kayaking? Maybe sipping on some craft beverages? Wine tasting? Museum exploration? Well, we've got it!
---

Spend a fun-filled weekend Exploring Steuben and our connection to the stars.
April 5th-8th, 2024
Check Out Our Curated Solar Eclipse Itinerary HERE!
---
Explore Steuben on your finger tips with our app and plan your trip!

Check back for updates on special events and happenings in Steuben!
---