Redefining the Colors of Fall
Fall foliage in the Finger Lakes is truly spectacular and draws leaf peepers from around the world!
And while the unique landscape of the region—with its rolling forested hills, long deep lakes surrounded by lush vineyards and farmland—offers a cornucopia of shades and hues, the people who live here understand that the incredible colors of autumn extend far beyond the leaves.
QKA Blue 

The pristine waters of the region's most unusual lake is crystal clear all year long and excellent for swimming, water sports, and fishing. But come fall the "Lady of the Lakes" takes on a special quality as the blue of Keuka Lake has its own deep shade.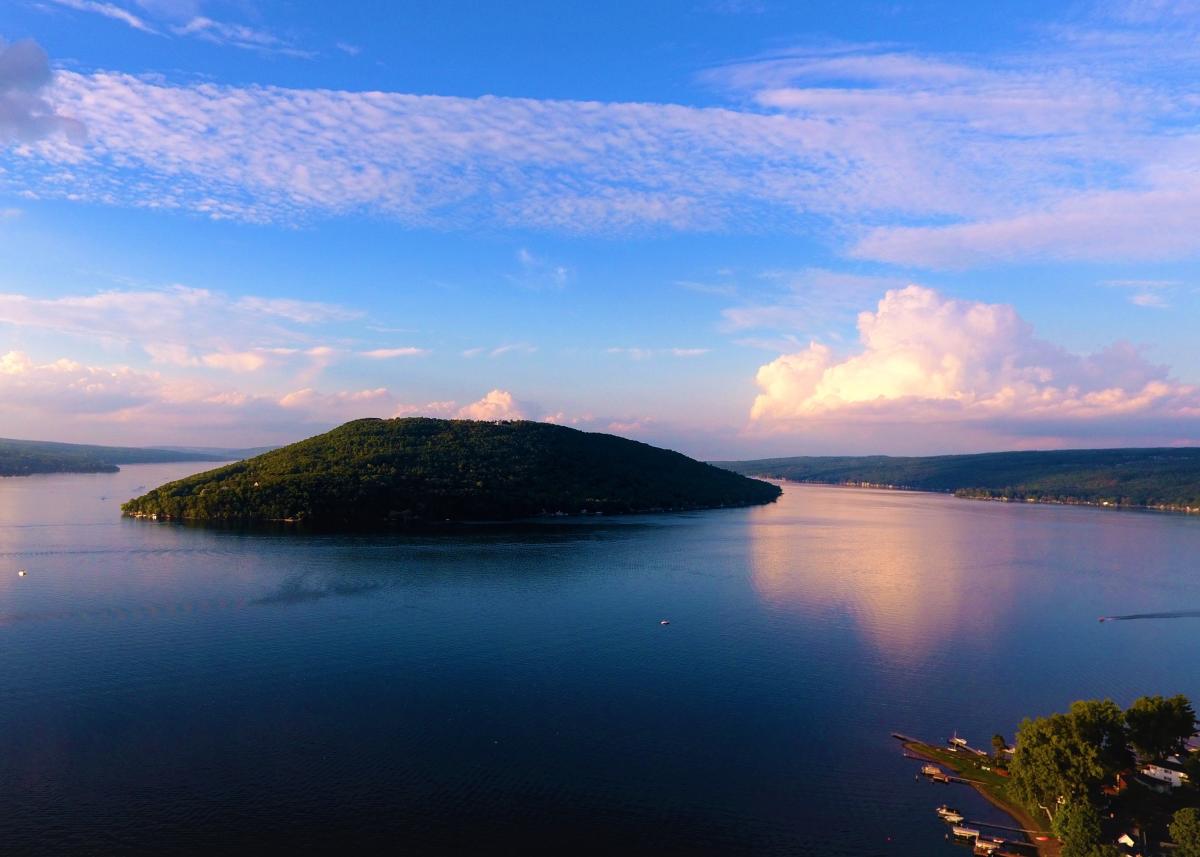 Keuka Lake Bluff -courtesy of Joe Carroll
If you look closely enough, you will find stunning shades of blue throughout the region, like the world-renowned Corning Museum of Glass.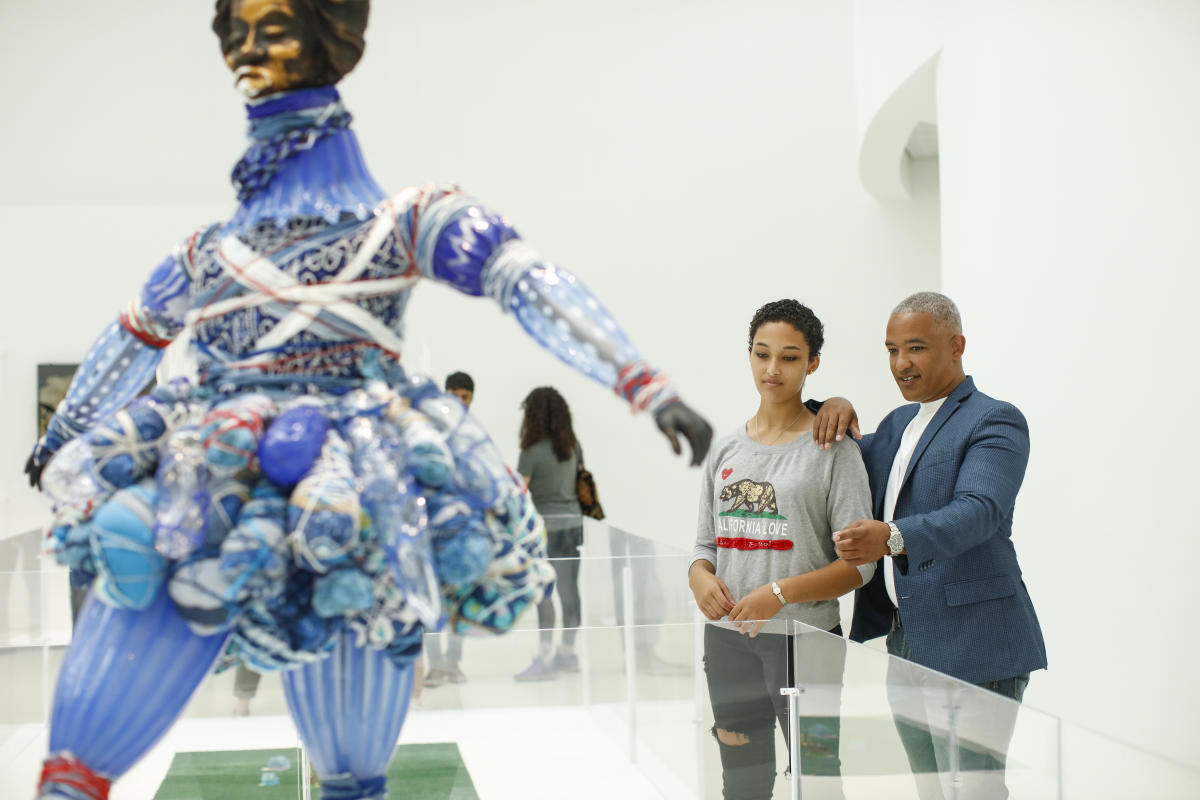 Glass Dancer - courtesy The Corning Museum of Glass  

You can also find QKA Blue by wandering around and taking in our beautiful street art!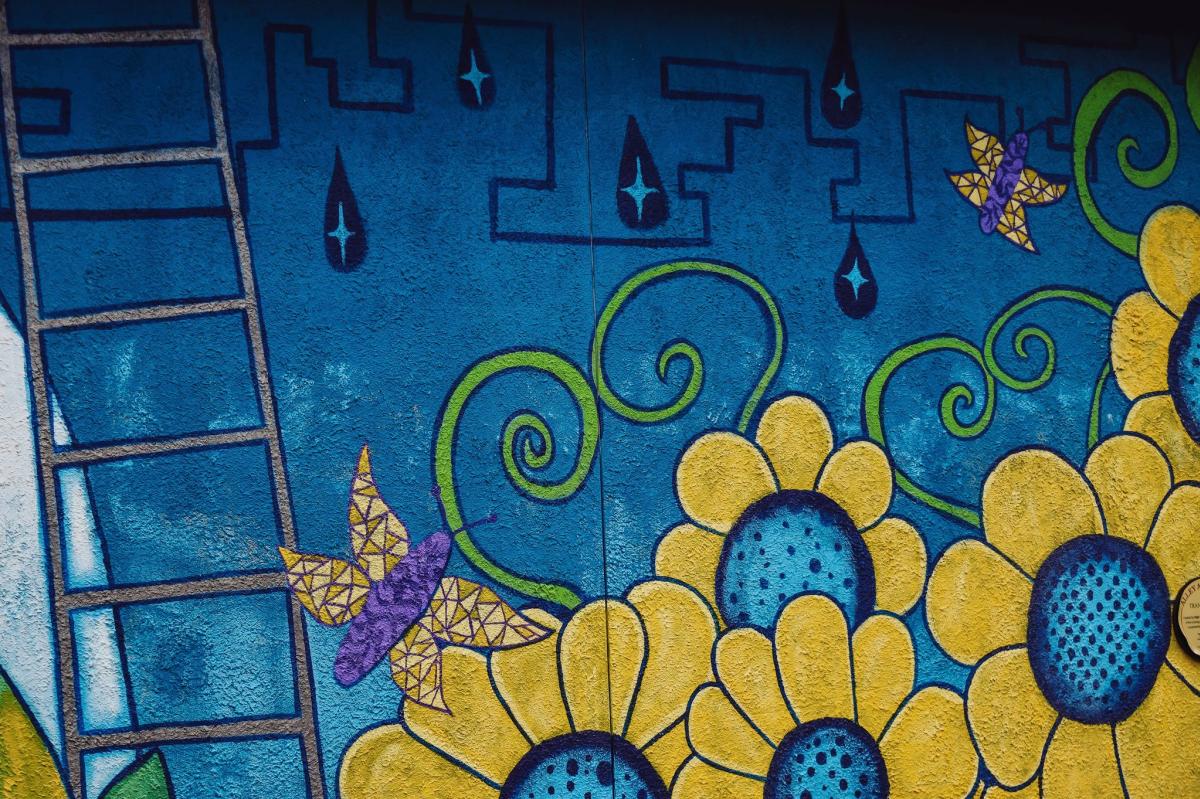 ---
Saperavi Purple 

This relatively obscure red grape varietal, that is so purple the juice actually comes out that way, is being crafted into exceptional wines by only a handful of winemakers throughout the region. And most of them are found around Keuka Lake.
Dr. Frank's Winery, Weis Vineyards, and Azure Hill all make excellent versions of this popular Georgian wine which is still quite a rare find in the Finger Lakes. 
Typically, the skin of most red grapes holds the color not the juice, but the pulp of this wonderfully dynamic grape is actually deep purple. It's no surprise the grape's name is Georgian for "dye."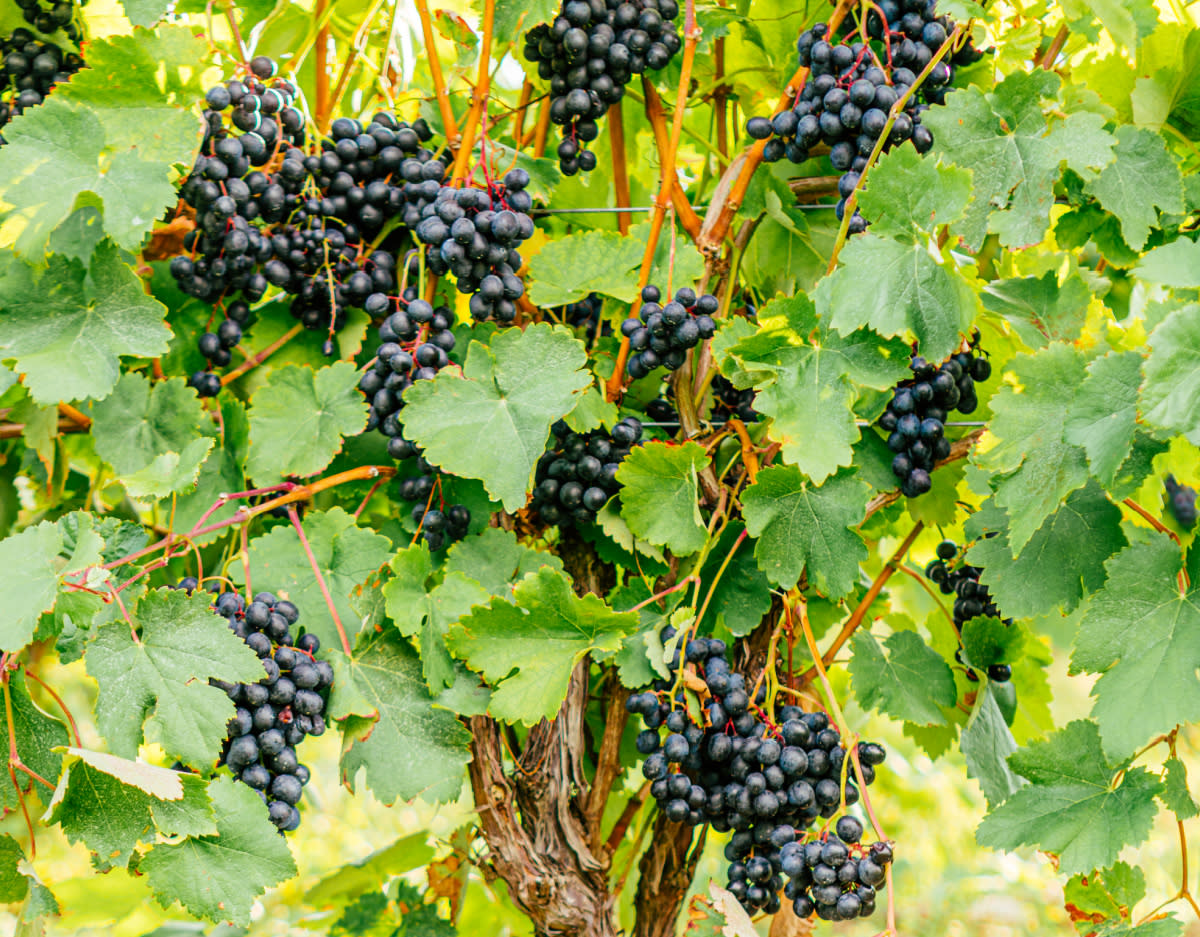 Saperavi grapes - courtesy Dr. Konstantin Frank Winery  
You'll also find shades of purple in some of the sours being brewed here . . .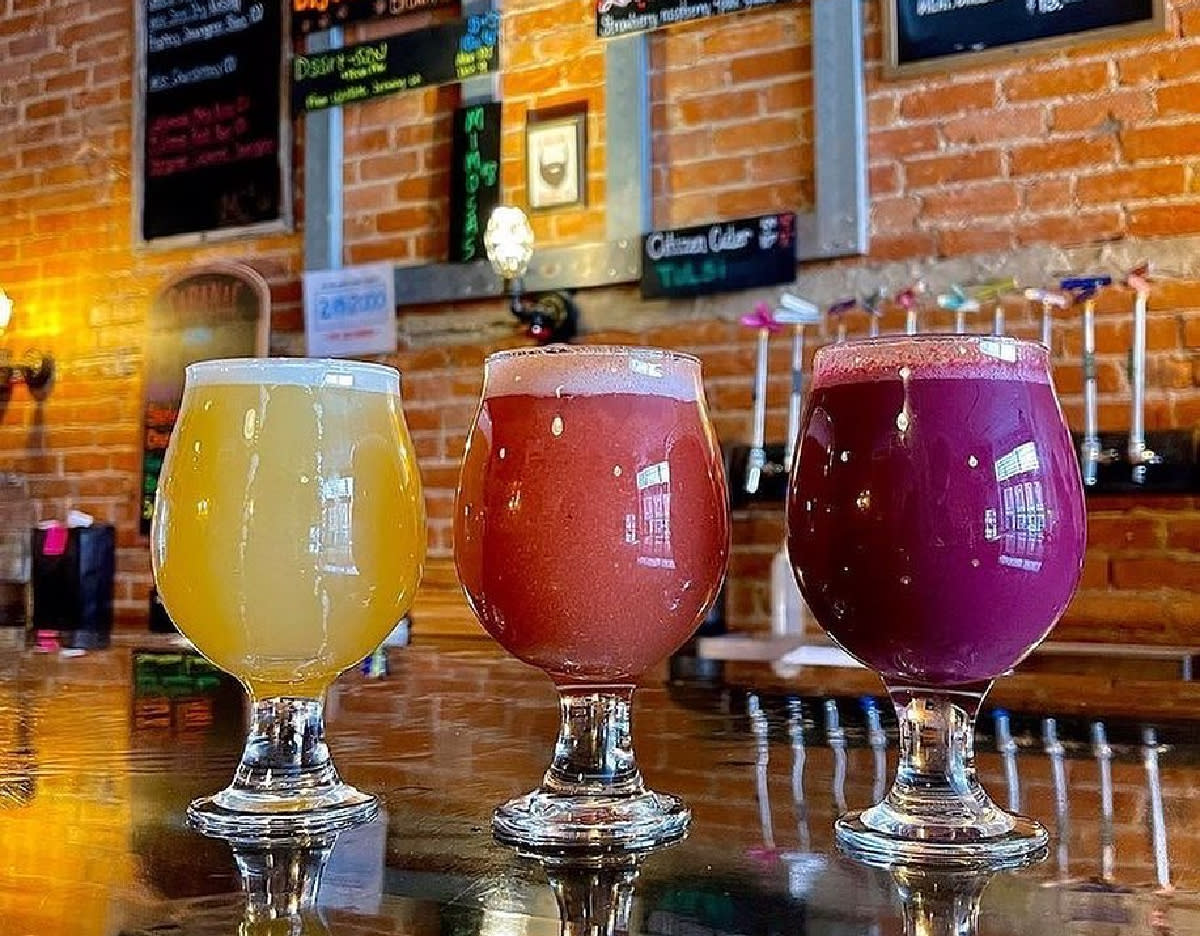 Sours - courtesy Liquid Shoes Brewing
 
Even some sunsets on Keuka Lake can surprise you with their magnificent colors.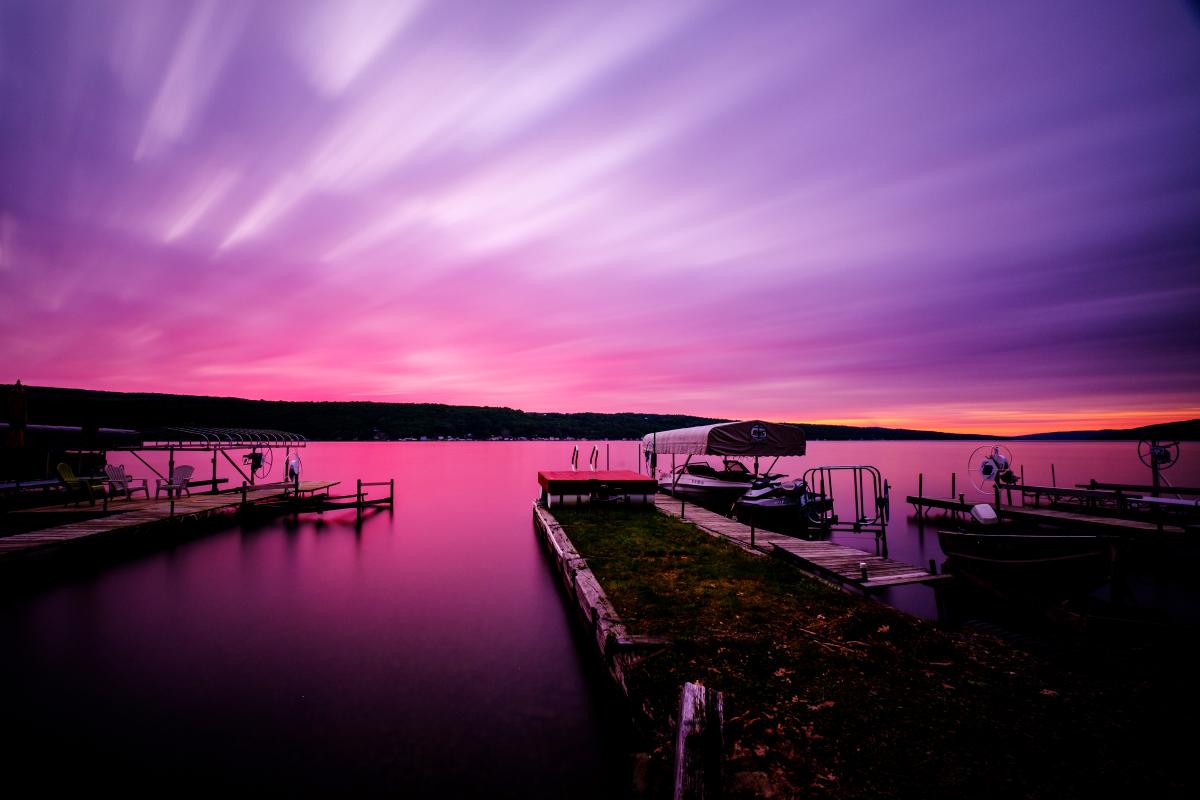 Keuka Lake Sunset - courtesy Chris Walters
Or sunsets over the skyline in "America's Crystal City."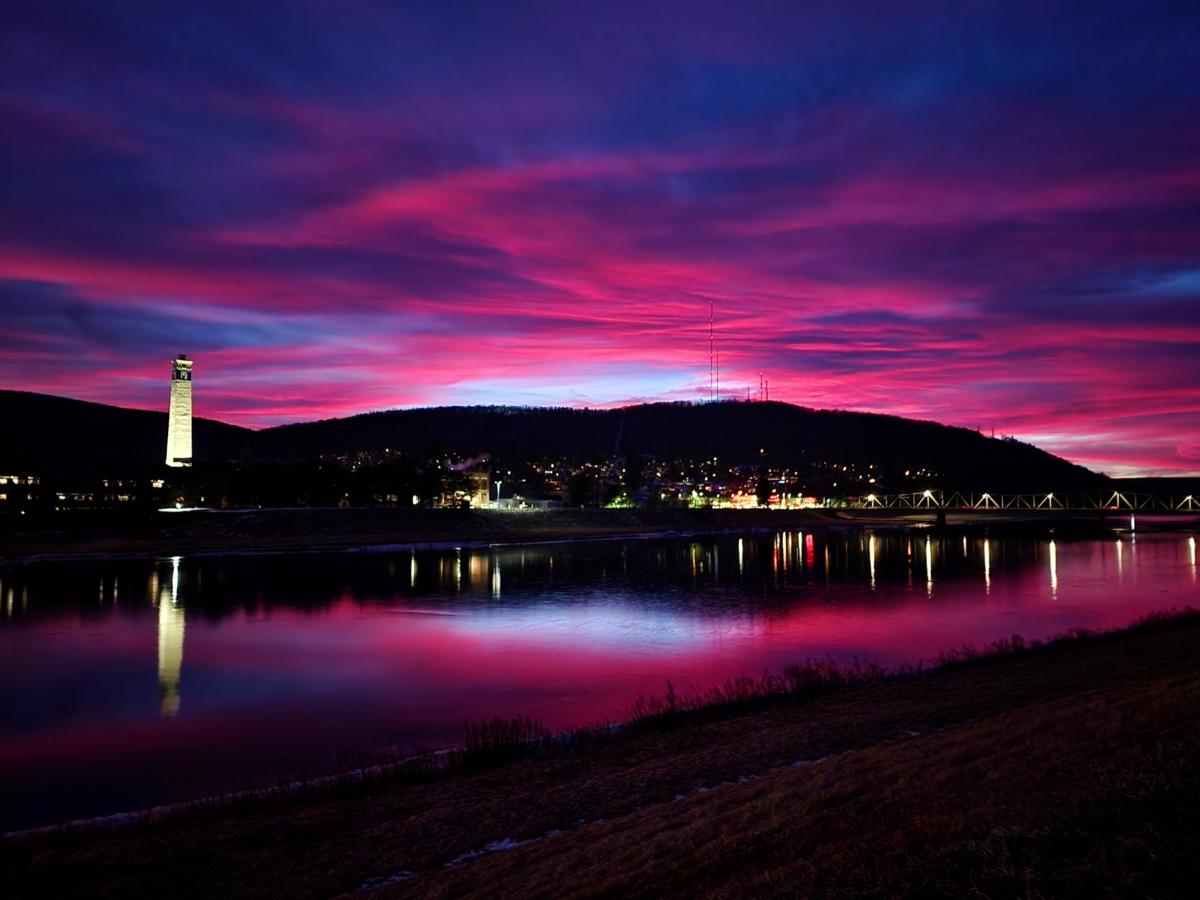 Corning Sunset - courtesy Emily Scott  
---
Riesling Green

Unlike most greens, this special color has variant shades from yellow-green to green-gold and the delicious wines often range from a faint hay-color to deep yellow. Known as one of the most versatile cold-climate vinifera grapes, Riesling is the grape (and the wine) that established the Finger Lakes as one of the world's premiere wine destinations and for which the region has received the most acclaim.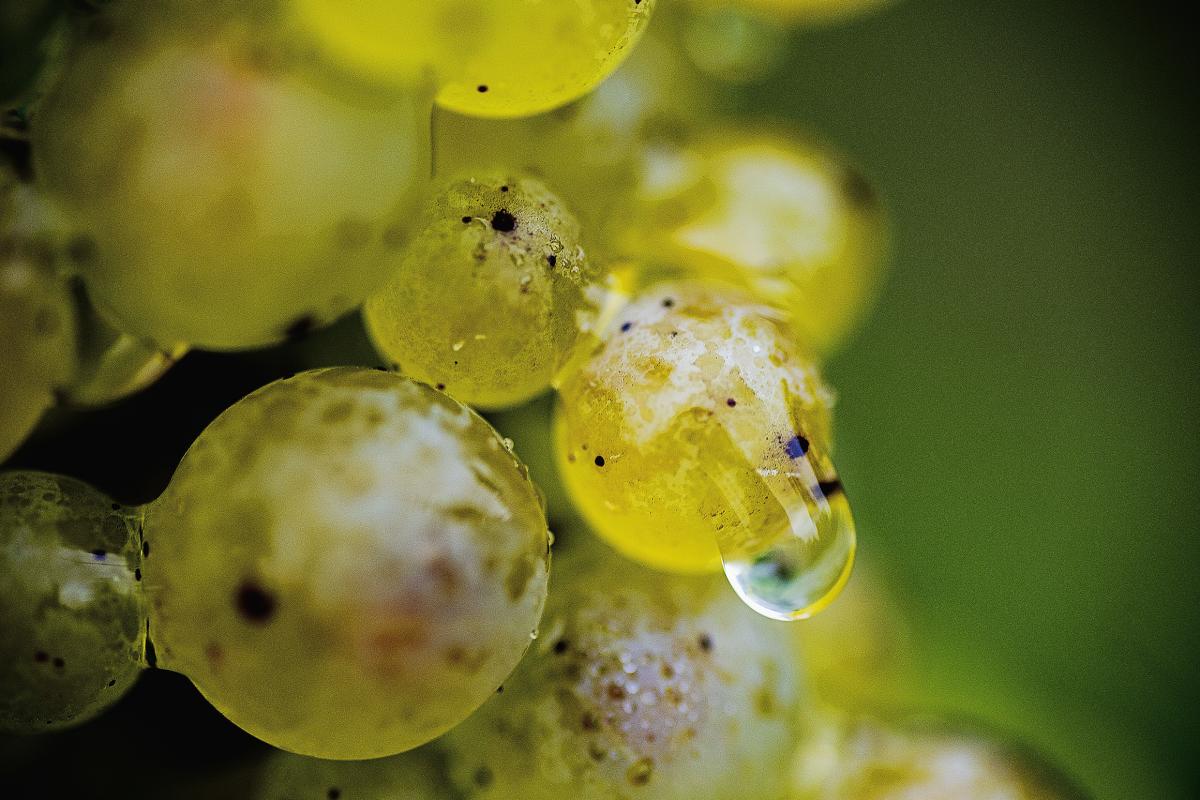 Riesling Dew - courtesy Heron Hill Winery
Fall also brings other green treats like the scrumptious Granny Smiths found at Crooked Line Family Farm and even the fabulous green-red blend of a juicy Honeycrisp which you can pick yourself. Or even Ginger Golds and other varieties you'll find at local farm markets.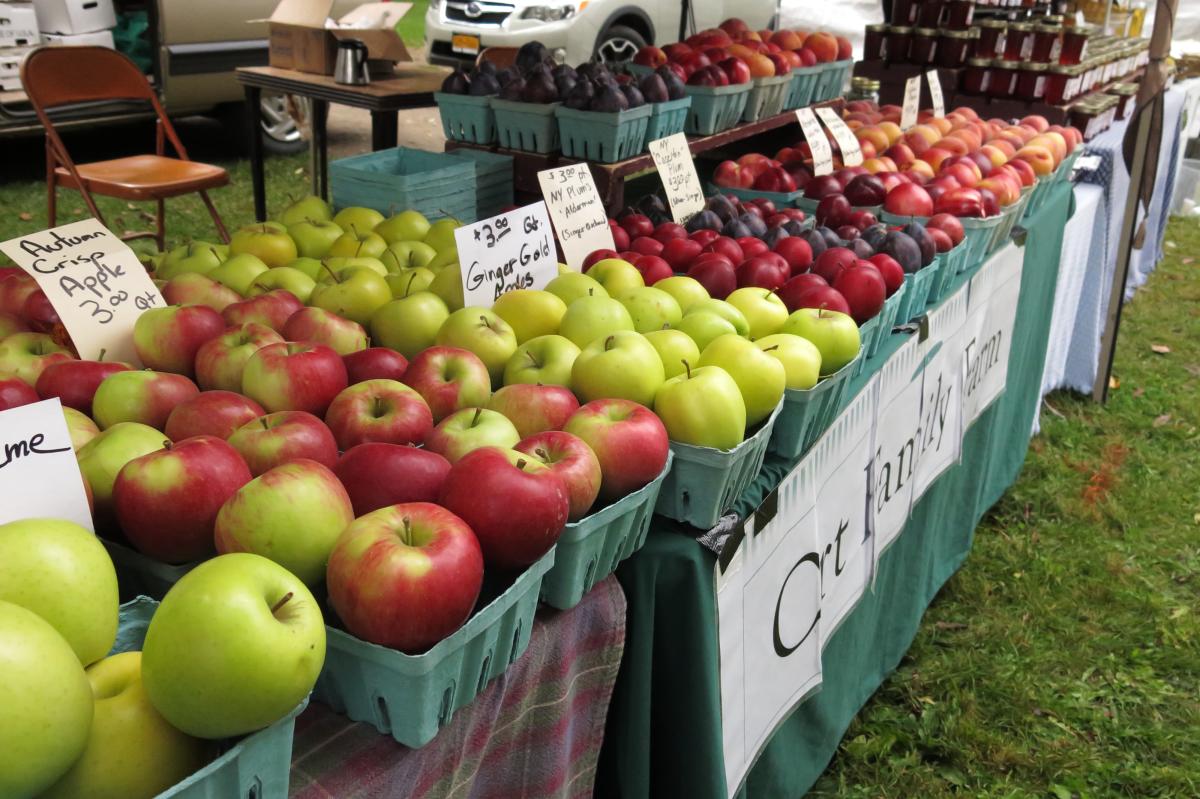 You can even enjoy the green courts at Point of the Bluff Vineyards as you play a round of Bocce Ball!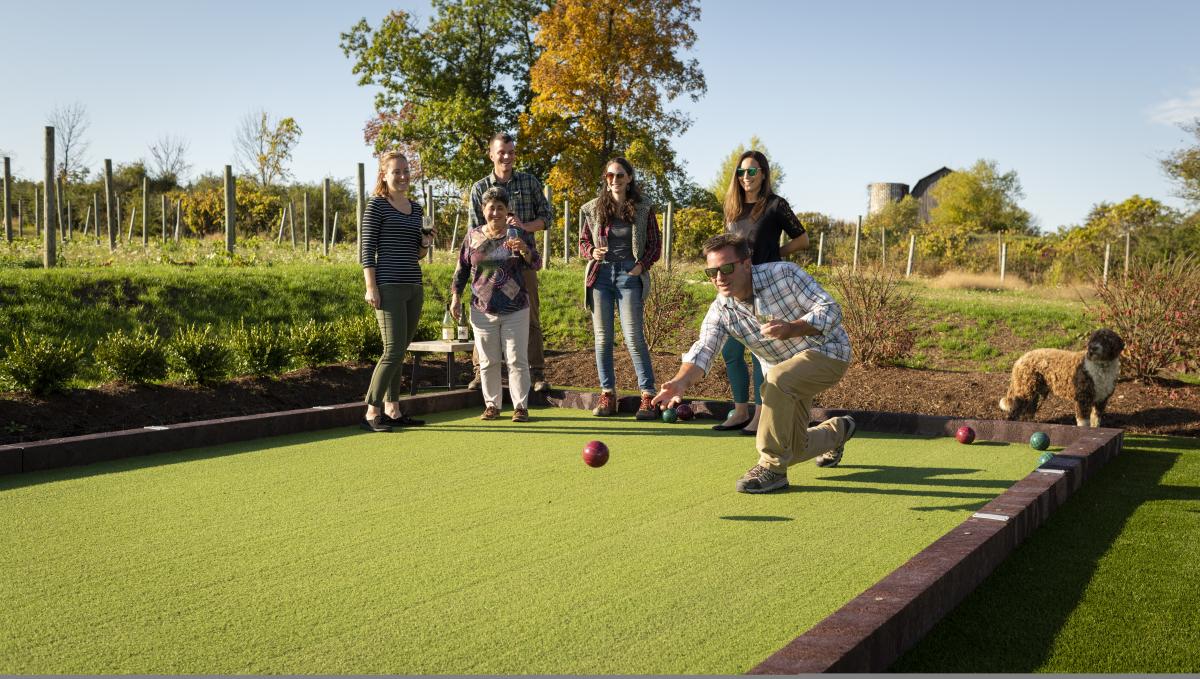 Bocce Ball - courtesy Point of the Bluff Vineyards  
---
Fiery Orange

When glass artists pull molten glass from a furnace at the end of a steel blowpipe, the gooey gather has a bright orange glow. And there's something mesmerizing and almost magical watching the artists shape a substance that's over two-thousand degrees into any number of shapes and items right before your eyes.


Molten Glass - courtesy The Corning Museum of Glass
During Autumn, one of the most popular hands-on make-it-yourself activities you can do in Corning is blowing a glass pumpkin which, of course, can come in a variety of colors.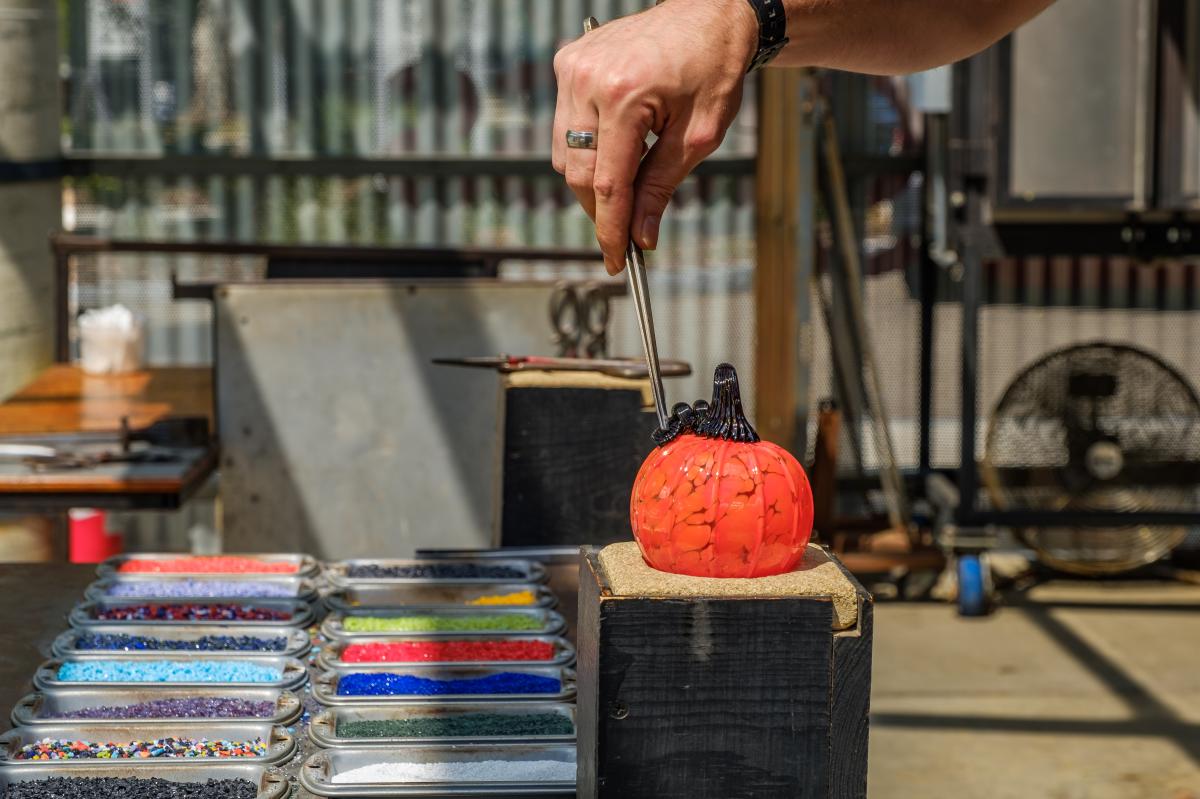 Glass Pumpkin - courtesy The Corning Museum of Glass
Local farms offer pumpkin patches and craft brewers often create special versions of fall-flavored brews like Keuka Brewing's famous pumpkin ale or Cider Creeks Cinn, though the orange color tends to be a bit more burnt on those. Even some of our popular fall events display orange in a variety of ways.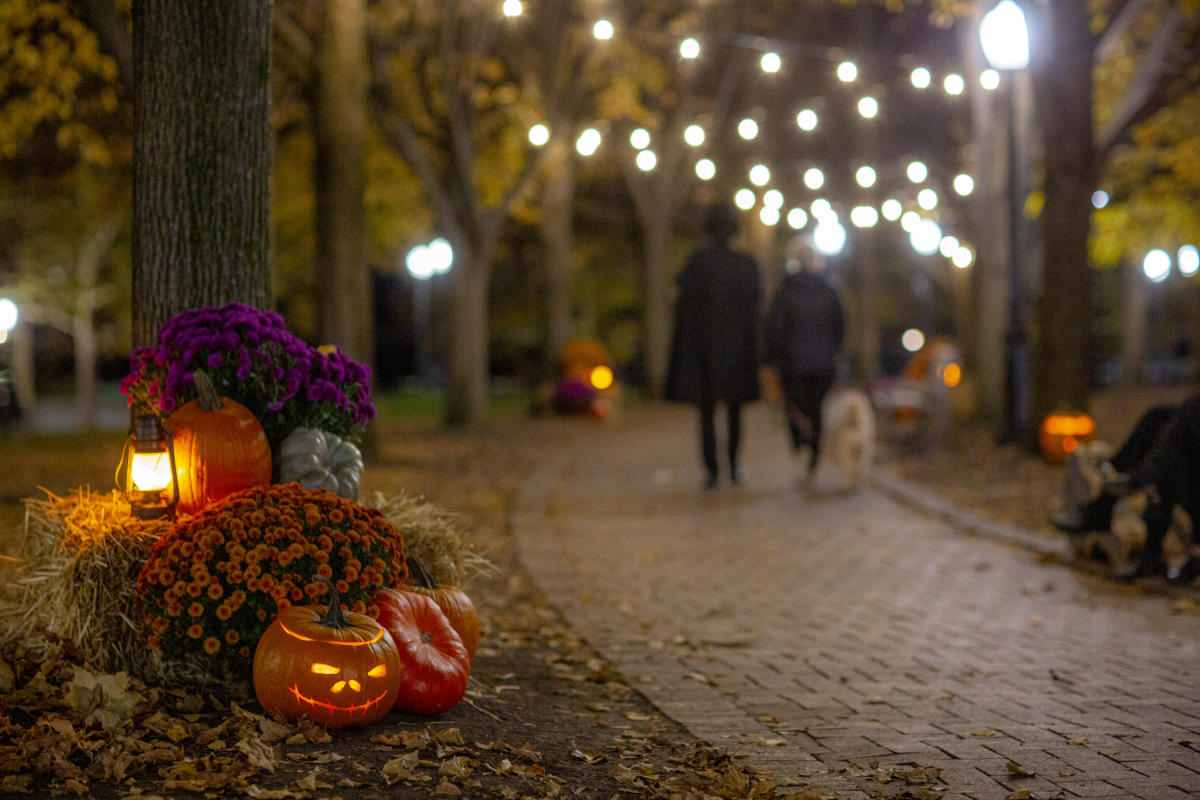 The Days of Incandescence - courtesy Cagwin Photography  
---
Pyramid Red

Sometimes you can see the fire inside a thing rising up, revealing an inner beauty that's difficult to describe. Pieces of glass have it, like the Red Pyramid found in the Corning Museum of Glass.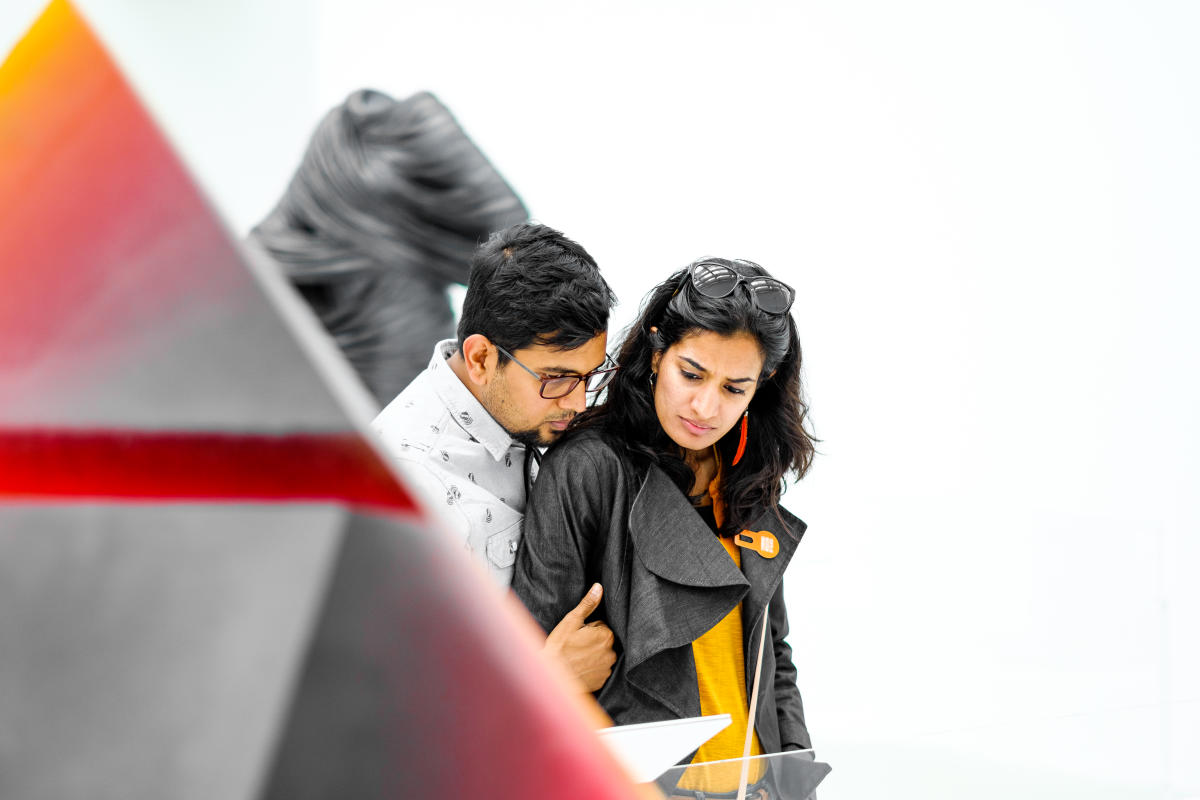 Red Pyramid - courtesy The Corning Museum of Glass
Trees have it, too, as if they are so full of color it can't be contained, exploding in such deep rich tones.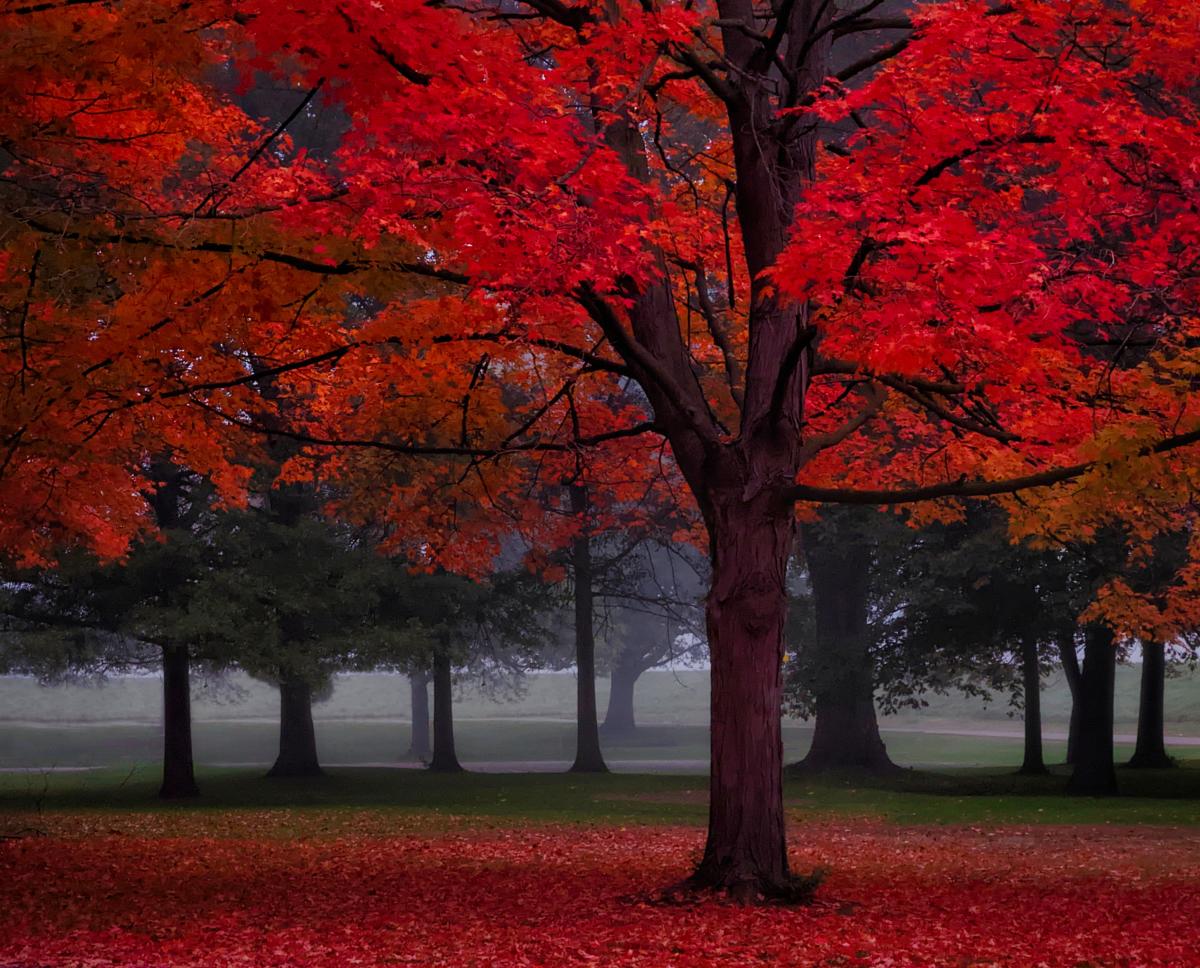 Fall Foliage Corning - courtesy Brian Maloney
There are other shades of Finger Lakes reds and pinks, of course like those found in a glass of handcrafted spirits at Krooked Tusker and the many dry rosé wines.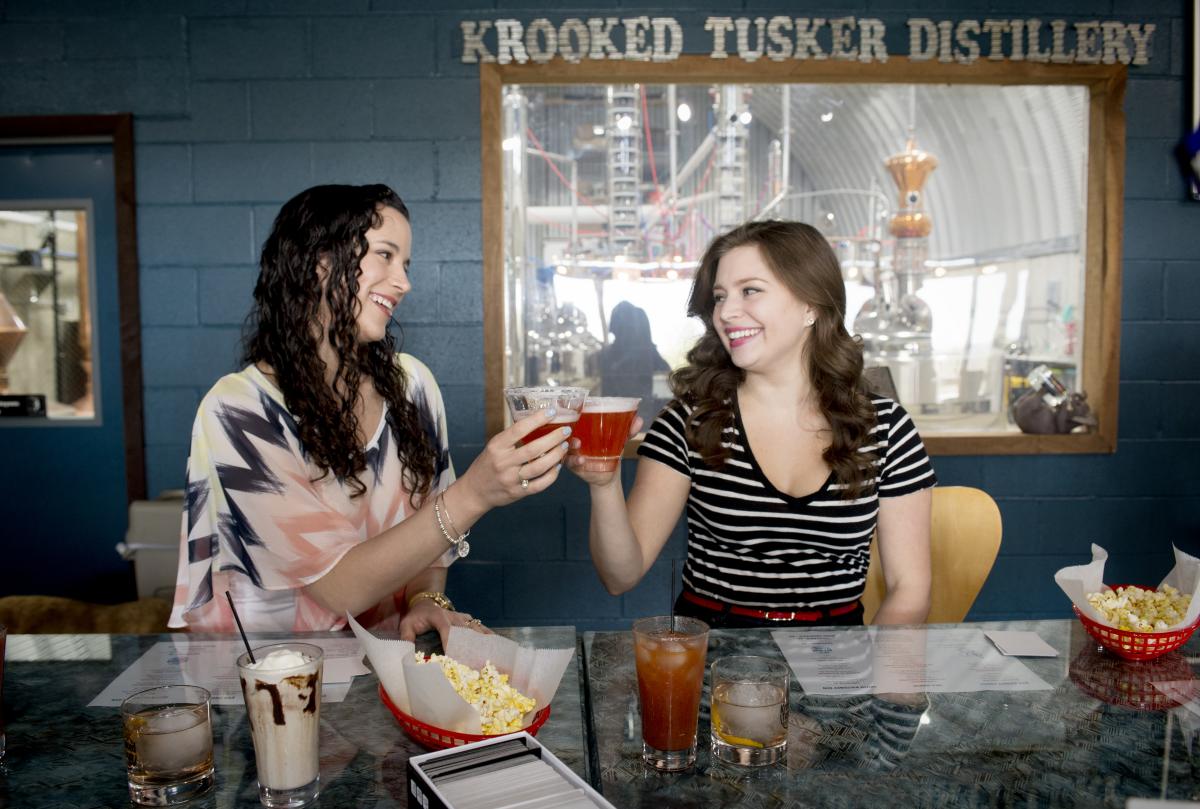 Krooked Tusker Distillery - courtesy Stu Gallagher
And also in art galleries and museums . . .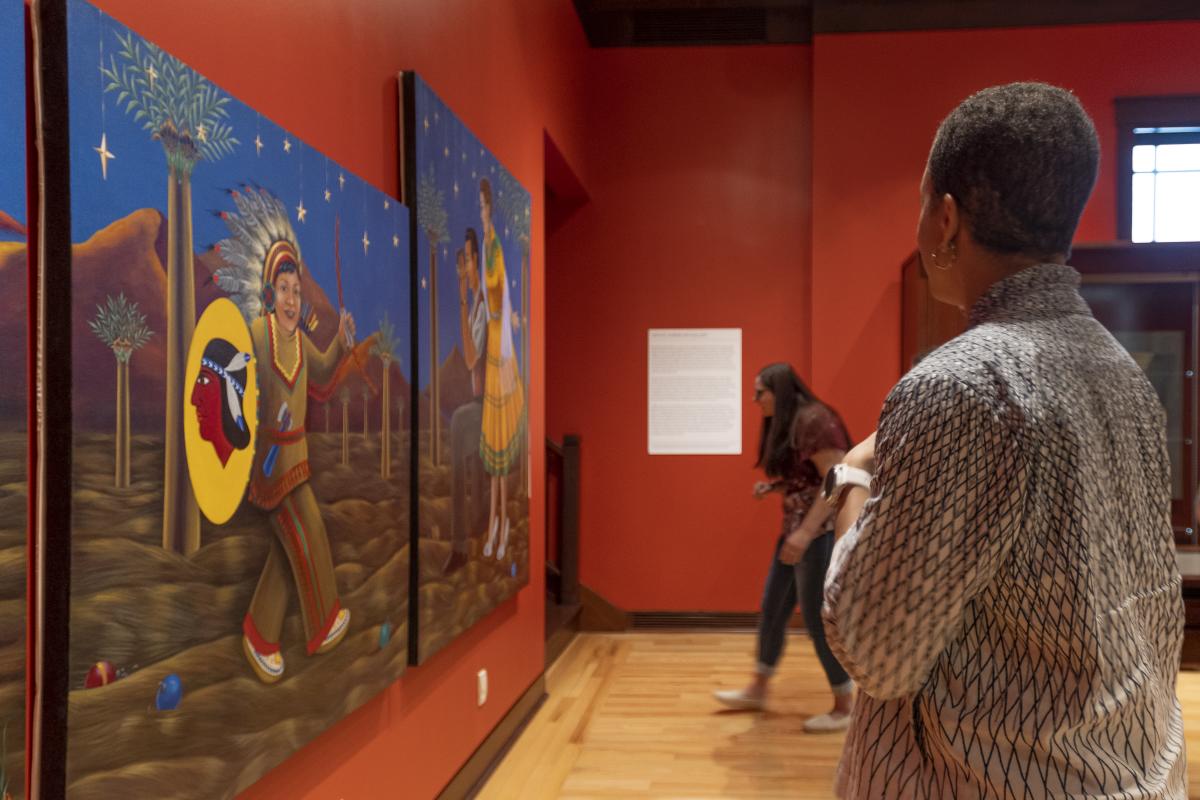 The Rockwell Museum - Stu Gallagher  
---
Bison Brown

You'll find them grazing or lazing or roaming the ranch, massive bison with their thick brown coats. There are a handful of white bison, too, but most of the herd at Mud Creek seem to take the name to heart with their rich mud-brown hides. 


Mud Creek Bison Ranch - courtesy Luke Petrinec
With a chocolate trail, great small-town coffee shops . . .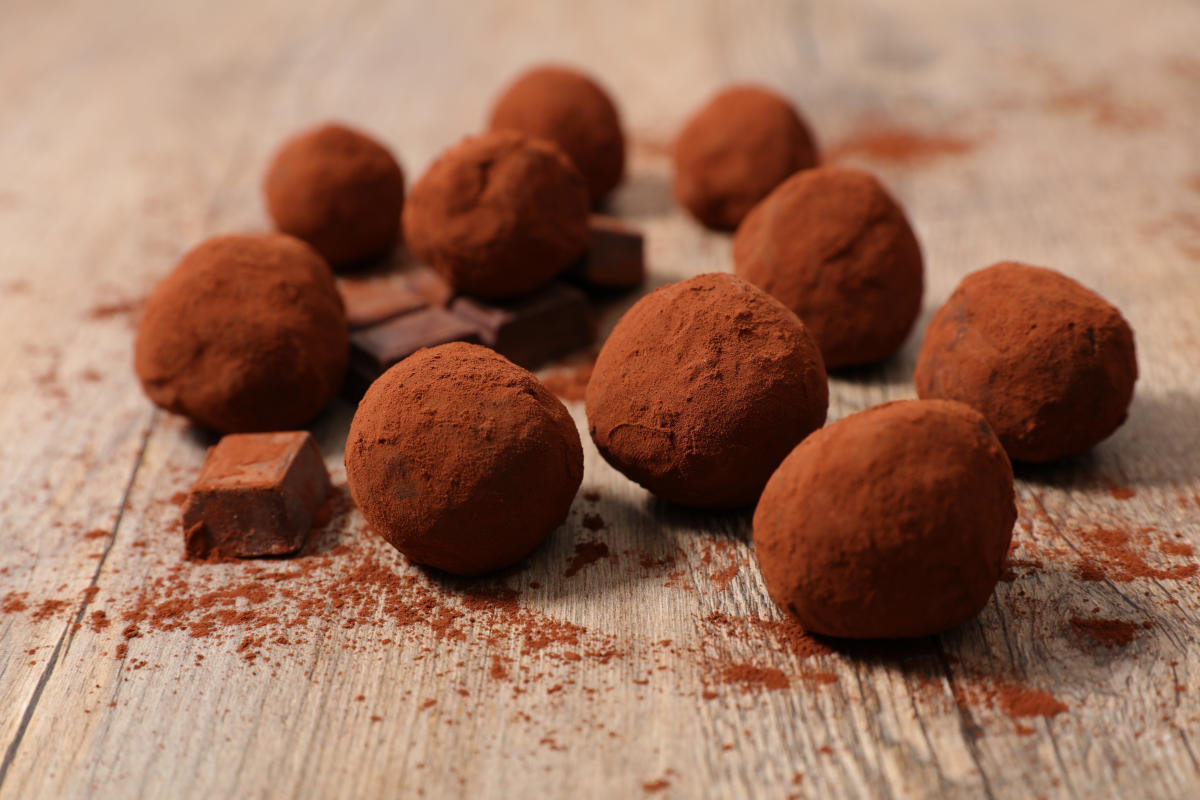 . . . and a breweries featuring tasty brown ales, you'll also find bison brown comes in an assortment of tongue-pleasing flavors.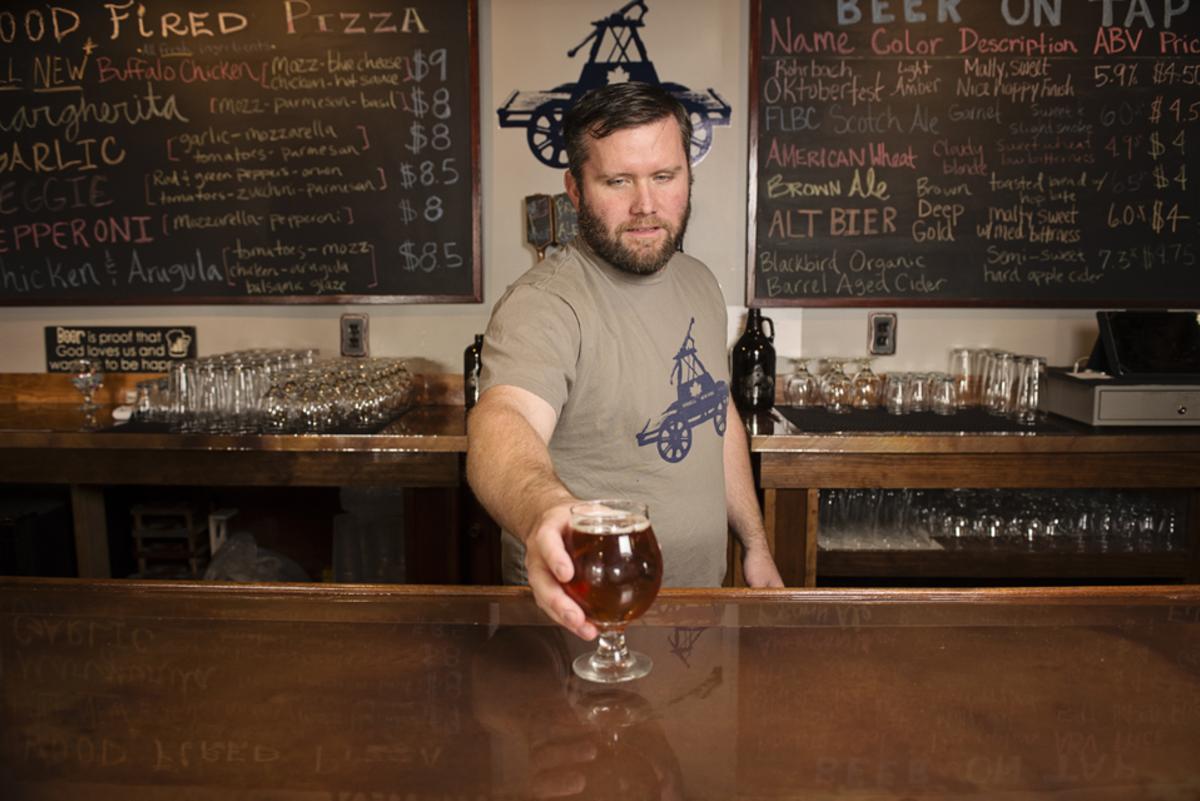 Railhead Brewing - courtesy Stu Gallagher  
---
Come experience fall in a new way!
And of course, take in the beautiful fall foliage along the way!