Welcome to Steuben
Dear Detroit,
Consider this our invitation to you.
With a short, direct flight connecting Detroit to Corning, you can get from the Motor City to America's Crystal City before you know it.
And with so much to experience so close, now is the perfect time to land in the Finger Lakes!
A World-Class Getaway is Closer Than You Think
All that time you could spend on layovers can now be filled enjoying world-class wines and the sort of art you'd expect to find in the Big Apple. Only, here, you don't have to worry about huge crowds and crazy traffic. You can just immerse yourself in the experience.

photo courtesy: Bottles - Point of the Bluff, Wine Pouring - Finger Lakes Wine Country
The wine. The food. The art. The natural beauty. Small towns that will charm you for days. All right under your nose.
World-Class Wine
It makes perfect sense. You're in the mood for some great wine (maybe even some breathtaking scenery), so you head to the place where New York's premiere wine region— a region called out in Travel + Leisure as "the prime wine region of the Eastern U.S."—got its start. You know, the very same place you'll find New York State's "Best White Wine" for 2022 and "Best Pink Wine," "Best Sparkling Wine," "Best Red Wine."
Weis Vineyards 2022 NEW YORK WINE CLASSIC: BEST PINK WINE, BEST WHITE WINE, WINERY OF THE YEAR
Ravines Wine Cellars 2021 WINE & SPIRITS TOP 100 WINERIES
Keuka Lake Vineyards 2022 NEW YORK WINE CLASSIC: BEST RED WINE
Dr. Konstantin Frank Winery 2022 NEW YORK WINE CLASSIC: BEST SPARKLING WINE & 2022 USA TODAY'S READERS CHOICE AWARD FOR BEST WINERY TOUR



photo courtesy: Grapes - Sean King
If that doesn't have you covered, there are plenty of great wineries making amazing wines to keep you smacking your lips for days.
---
Look what's also waiting for you!
Beautiful Keuka Lake
We get it. Hard work and innovation are in our veins, too. And so is having fun!


photo courtesy: Wakeboarding - Chris Brooks, Jet Skiing - Evan Williams
You know just how awesome water can be. That's why we think you'll understand how special Keuka Lake is. Big enough to get out on and lose yourself, small enough to offer those intimate moments you'll remember forever.
One of the most popular of all the Finger Lakes, Keuka Lake is easy to spot on a map thanks to its unique Y shape (which has also earned it the nickname "Crooked Lake"). While Keuka's calm, pristine water offers fun activities like paddling, fishing, and swimming, the hills around the lake provide breathtaking scenery and a variety of other experiences that make for a truly memorable taste of lake life. 
With so much to do, it can be difficult to decide where to start your vacation at Keuka Lake, so we put together this guide to help you out.

Keuka Lake - Luke Petrinec
---
Amazing Glass Arts
Glass is More Than a Thing To Look Through
You've never seen glass like this.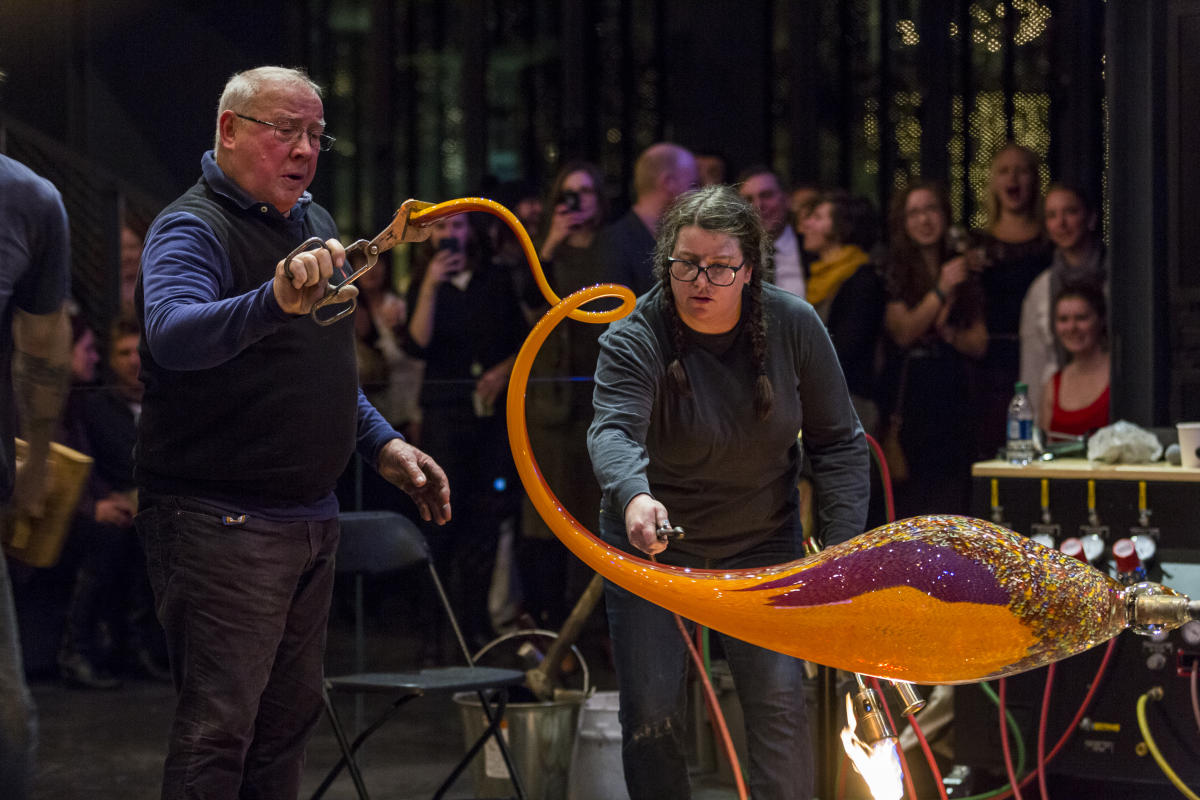 Lino Stretching - The Corning Museum of Glass
Spectacular. Mind-boggling. If you've caught the Netflix show Blown Away, you've seen how talented the artists can be. But, let's face it, the real star is the glass. 
Just how many ways can it be used? 
Find out up close and personal at the world's largest glass museum, The Corning Museum of Glass. Watch live glassblowing demonstrations. Explore art from around the world. Of course, the best part of a visit to Corning is the chance to make your own glass keepsake.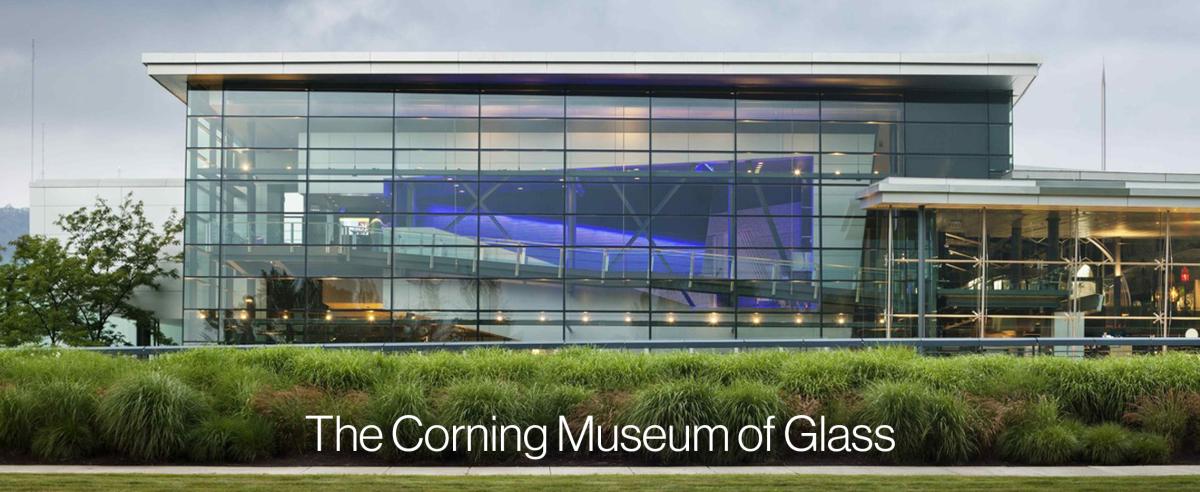 photo courtesy: Exterior - The Corning Museum of Glass

photo courtesy: Flameworking - The Corning Museum of Glass
Making your very own glass art is so exciting and rewarding. Experience the wonder of glassmaking during your visit!
---
That's Not It Just Yet!
Steuben has so much to offer outside of the glass, lake and wine world. We have amazing outdoor activities for the outdoor enthusiast. You can hike the Keuka Outlet Trail, or you can kayak on one of the many bodies of water here is Steuben. On top of outdoor activities, we have world-class museums, delicious craft beverage producers and amazing restaurants and dining options throughout our area. Keep exploring and plan your trip today!