Home to the longest continuously-running county fair in the United States, Bath maintains its small town quaintness through its historic buildings and architecture, as well as its grand town square where people still gather for everything from farm markets and live music to other traditional celebrations and events.
Founded in 1793, the town of Bath is where you'll find the county seat, yet covering nearly 100 square miles it's also a rural area populated by numerous small farms. Folks here have been growing, harvesting and enjoying locally-grown food as long as they can remember. And visitors can enjoy the bounty of fresh farm-to-table foods at the Bath Farmers' Market and other farm stands, or in one of the Finger Lakes restaurants across the region.
Speaking of food, in downtown Bath, you'll find a couple old-school eateries where locals have been hanging out for years. Between the tastiness of the food and the reasonable prices, that's not too surprising. A great spot for lunch and dinner is Stephanie's Family Restaurant, which offers a small town vibe and everything from Ham Steak or Chicken Liver and Onions to pierogis and homemade pies. If dessert's your thing, Betty Kay Bakery has been a bakery since it was first built in the 1800s and is one of the only places in the country where you'll find English Cut Donuts.
Spend some time at the Bath National Cemetery and Historical Museum for a journey into the past. Become spellbound by gorgeous stained glass windows and a church sanctuary designed by Louis Comfort Tiffany. Take a pottery class, watch hundreds of thousands of fish at the NYS Fish Hatchery, or go for a hike on the Finger Lakes Trail. In Bath, NY, the opportunities are many.
Top Attractions
BATH NATIONAL CEMETERY & HISTORY MUSEUM
The Bath National Cemetery is the final resting place for soldiers from the War of 1812—the "first and oldest" U.S. MIAs (Missing in Action)—as well as soldiers from the Civil War, including five Medal of Honor Recipients. Located on the grounds of what was once the New York State Soldiers & Sailors Home, you'll find the Bath VA Hospital and History Museum, where you can view a variety of military artifacts and memorabilia.
MASTER POTTERS
Whether you're looking for beautiful dinnerware, breathtaking stained glass, or want to watch traditional pottery-making in action, the Tiffany & Treasures Trail includes local pottery studios and shops, as well as historic Tiffany Glass sites like the First Presbyterian Church (see below). If you're interested in making your own pottery masterpiece, take a class and throw some clay at Rocky Hill Pottery or Betelgeuse Pottery where the instructors go out of their way to help foster a positive experience and awaken your inner artist.
"I'm not an artistic person, so it was really surprising to me when I caught on quickly at Rocky Hill Pottery in Bath, NY. My goal wasn't to make something pretty, it was simply to catch the artsy spirit that the Finger Lakes region is known for." - Becky Pokora, The Girl and Globe
LOUIS COMFORT TIFFANY & THE FIRST PRESBYTERIAN CHURCH
As the only existing church designed by an architect who also had a role in Buckingham Palace, Central Park, and the Metropolitan Museum of Modern Art, the First Presbyterian Church of Bath is unique and architecturally appealing. It is also one of the few churches in the entire country with a sanctuary that was redesigned, corner-to-corner, by Louis Comfort Tiffany, who installed breathtakingly beautiful Tiffany stained glass windows.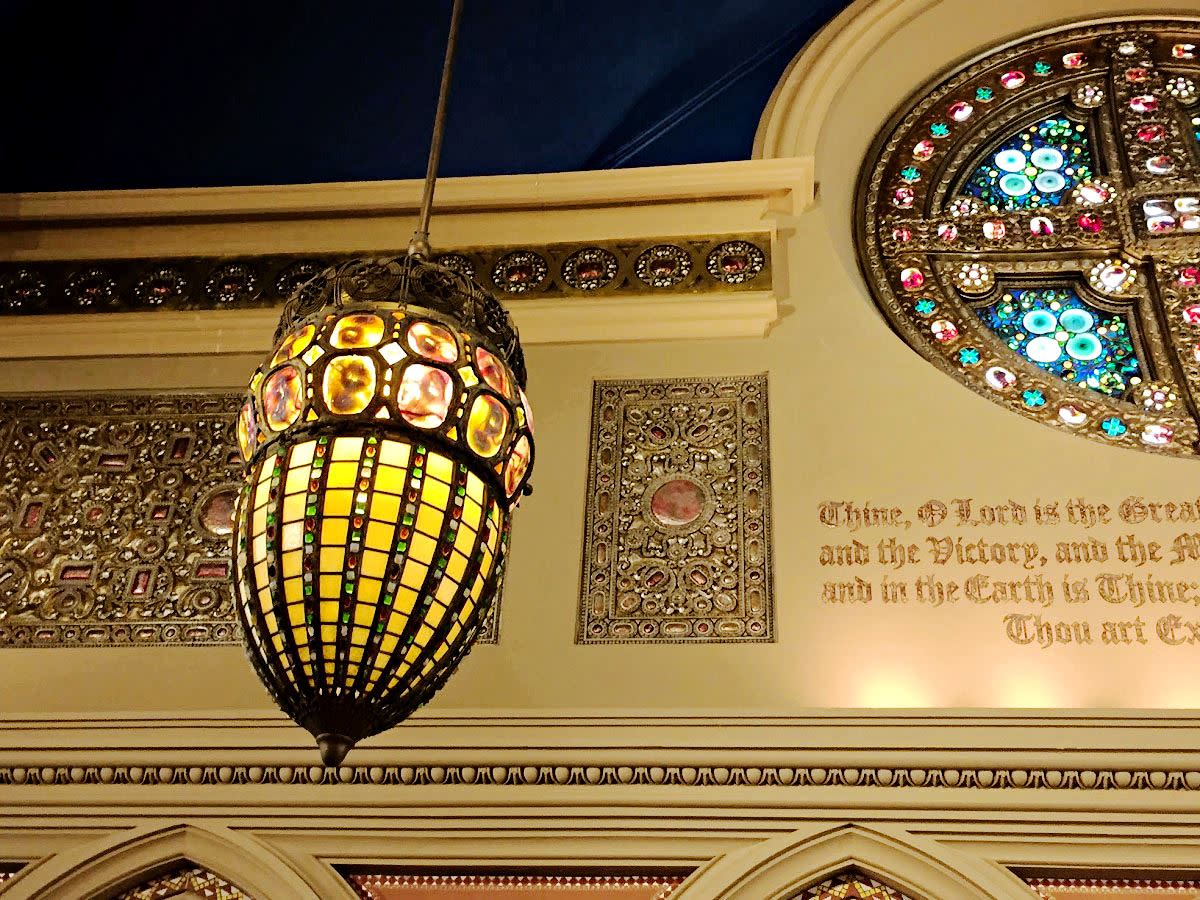 STEUBEN COUNTY FAIRGROUNDS
With its own unique landscape and ecosystem, agriculture has long been the heart of Bath. So, it's no surprise that Bath is home to the longest continuously-running county fair in the United States, which has continued to showcase the region's agricultural strengths since 1819. Plus, with demolition derbies, truck and tractor pulls, a parade, concerts and a talent show, the Steuben County Fair offers a variety of entertainment.
"A scenic area with sprawling farmland, rolling hills and wonderful wineries, the Finger Lakes is also a 'bioregion.'" – Cathy Chester, Huffington Post
What to Do in Bath
Try locally grown fruits, vegetables and more at the Bath Farmers Market or the Stoney Acres Farm Market
Watch local rivers become stocked for the season at the Bath Fish Hatchery
Stroll through the orchard and pick a variety of apples at the Crooked Line Farm Orchard 
Take a hike through the Mossy Bank Park and Nature Center and enjoy a scenic picnic lunch