We're not alarmists. But who really knows what the future will hold?
The best way to prepare for a Zombie Apocalypse is by making the most of every moment you have right now. That's right. Living life to the fullest!
Here are a few tried-and-true favorites sure to get the blood pumping and put a smile on your face. Zombies never smile. But we can't really blame them.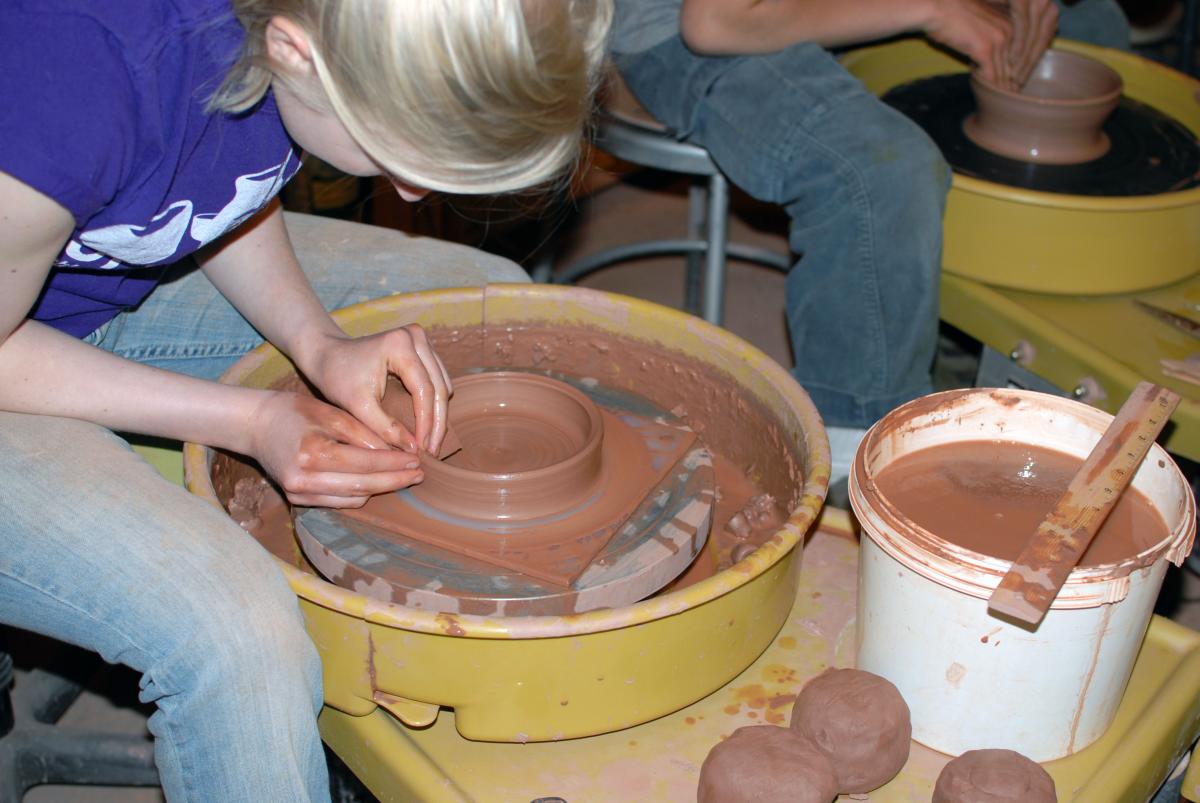 Hands-on Experiences
You might as well get as much use out of that gray matter of yours as you can. What better way than by learning a new skill?
The Corning Museum of Glass offers hands-on glassblowing classes every day. Or if you're looking for something a little more off the grid, try Hands-on Glass Studio. Sculpt a beautiful flower or a delicate ornament. Because if zombification happens, beauty won't even be a thing anymore.
Learn to throw pottery at Rocky Hill Pottery or Betelgeuse Pottery. Cups, mugs, bowls. The perfect combination of creative and functional. Use your imagination while you still have one.
Fabulous Finger Lakes Food
Speaking of brains, unless you already have an exotic taste for dining you'll want to savor every bite of real food as often as possible.
Whether you're craving meat slathered in authentic southern BBQ, upscale tapas or fine dining, more eclectic choices, traditional pub fare, or vegetarian and vegan options (after all, if the apocalypse does happen, you won't be eating your veggies anymore), we have chefs who how to make food so good your mouth will thank you.
Hand + Foot
The Cellar
Pleasant Valley Inn
Union Block Italian
Tony R's
Three Birds
Grill 1-2-5
Lakeside Restaurant
Snug Harbor
Slammin Jammin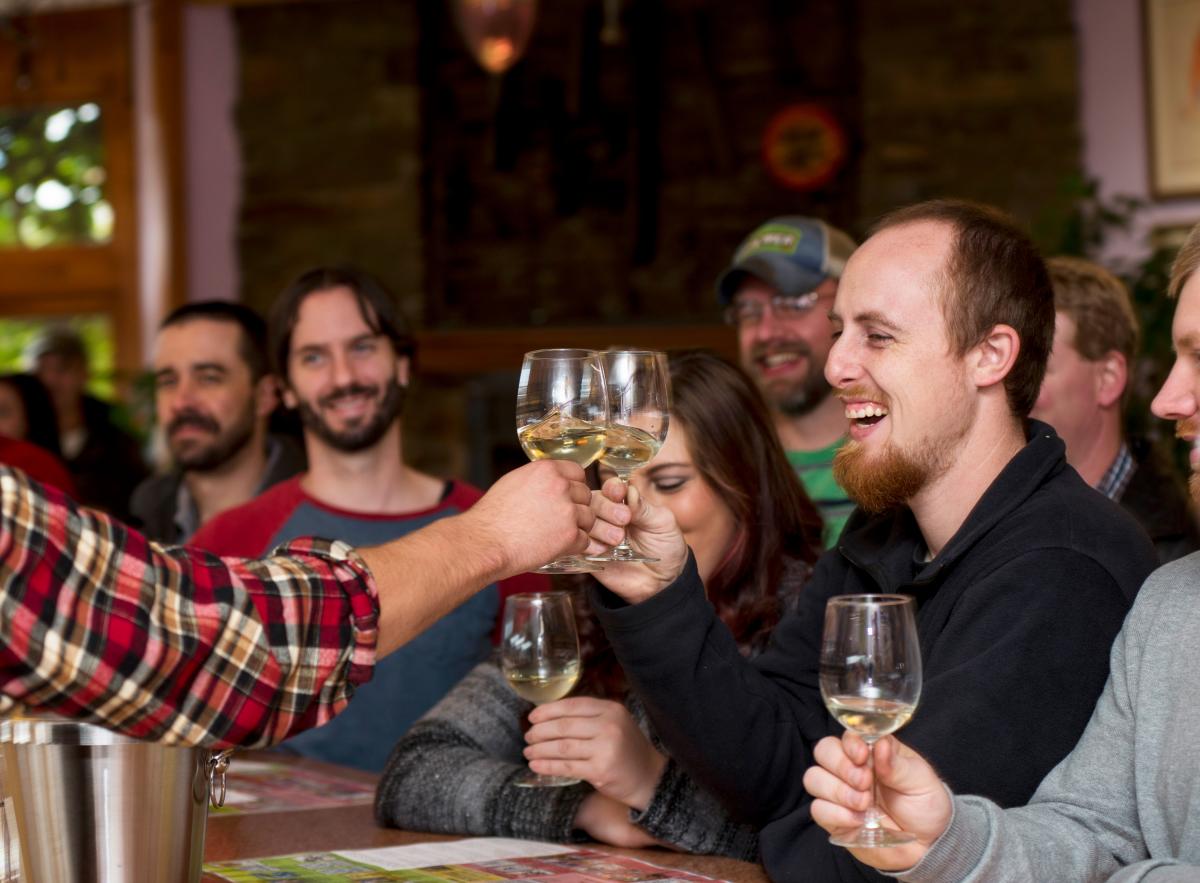 Celebrate Life With Superb Wines and Unbeatable Brews
The Craft Your Adventure Trail is a no-brainer. Sorry, too soon? With over 30 craft beverage producers, including some of the best in NYS, food trucks, live music, and other fun activities, the brewers and distillers here got it going on!
And with 13 wineries, from the region's oldest to one that started a revolution to newbies already raising the bar, some of the most exceptional wines to be found are just waiting for you to stop by for a tasting.
Reconnect with Your Wild Side
Relax! We're talking about enjoying the great outdoors.
Stony Brook State Park
Let's face it, if zombies do happen, you are either going to become one (we hope not) or you're going to spend all your time trying to not get caught. Down time won't be an option. Mother nature spent a long time carving out dramatic gorges where you can walk beside waterfalls and slow down a bit. You might as well catch your breath. You're going to need it!
The Finger Lakes Trail
Hey, if you do happen to turn, you're going to be putting a lot of miles on those legs, so you might as well get them in shape and enjoy some beautiful scenery while you're at it. With nearly 1,000 miles of footpaths for hiking, snowshoeing, cross country skiing, the FLT is a great way to explore the region. Added Bonus - no zombies have ever been sighted on the trails.
Keuka Lake
Sure, as a zombie, you might just walk across the bottom of the lake, but where's the fun in that? Make the most of the region's most unusual lake and the warm, clear water. Swim, snorkel, fish, paddle, boat, jet ski . . . there are so many was to enjoy the water.
Paddle the Palisades
Kayaking may not require the fine motor skills of, say, surgery or playing music, but have you ever seen a zombie paddle? It ain't pretty! That's why you should get out and explore the heart of the region in ways the first travelers to the area did.
Rent a kayak or canoe, or take a guided tour on the Chemung River.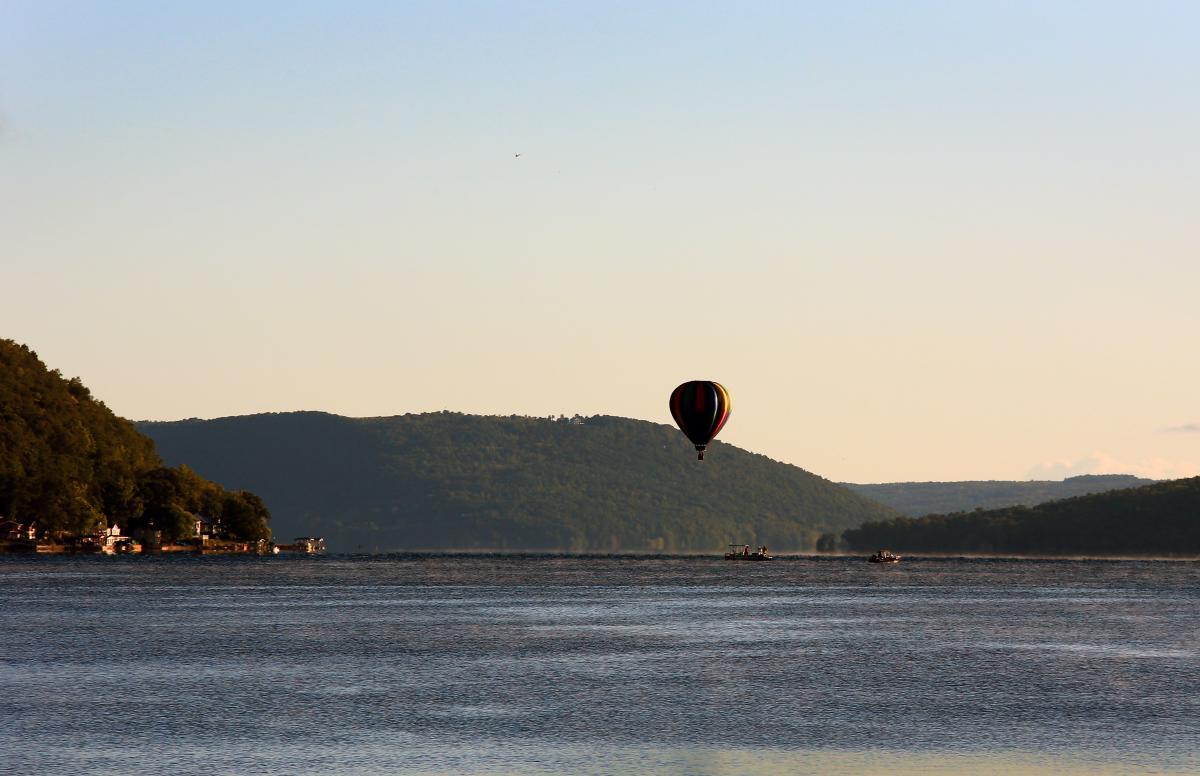 Other Experiences Worth Losing Your Head Over
Known fact: zombies cannot fly. Nope! So taking to the skies is a pretty cool option. Granted, it's only temporary, but why not see the majestic landscape that defines the region from one of the most unique perspectives.
Seaplane Rides
take off and land on water, need we say more
Glider Rides
motorless flight which means you won't get any unwanted attention
Hot Air Balloon Rides
an intimate experience, plus you don't have to worry about any zombie stowaways surprising you, and the views are spectacular
We've totally got our fingers crossed, but if Zombies do take over the world what better reason could there be to squeeze every ounce of fun out of right now?! 
Of course, since most of our lives are so jam packed these days, you might not have time to research what's available. We so get that. Which is why we're happy to help you find just the right experiences that will be worth savoring even long after the only thing your craving is brain.