Take the road less traveled. It makes all the difference.
Explore rural country roads like County Route 36 for natural wonders and a whole lot more. For those who know the journey is the destination.
Outdoor Adventure
Stony Brook State Park
Very scenic and accessible terrain comprised of hilly woodlands, a deep gorge with rugged cliffs overlooking three waterfalls and fascinating rock formations. With a natural pool for lifeguarded swimming in season, numerous picnic areas, and playground, Stony Brook is a perfect spot for the whole family to get back to nature.
" . . . the Finger Lakes Trail . . . is grand in its simple everyday beauty that continues for miles."
—Heather Houskeeper, The Botanical Hiker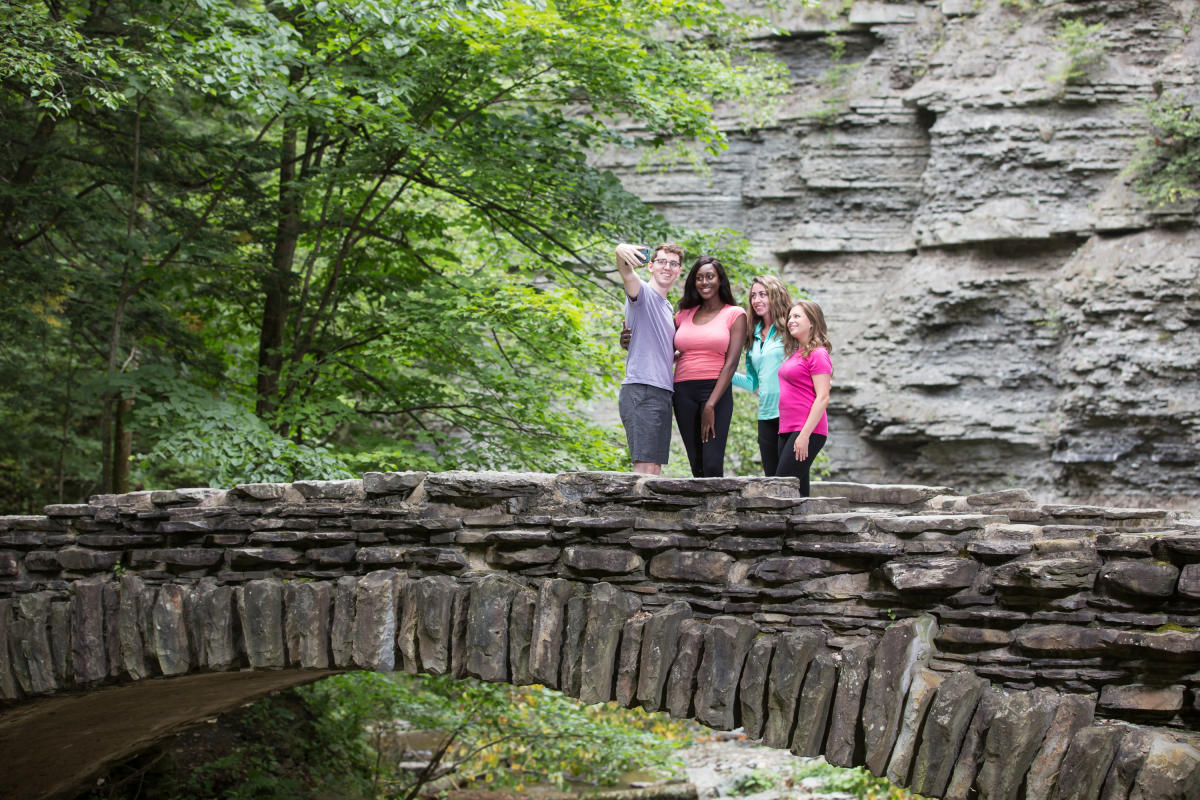 Finger Lakes Trail
You wouldn't think something nearly 1,000 miles long would be a secret, yet many people are only just now discovering the scenic footpaths that make up the Finger Lakes Trail. Open year- round, the trail offers hiking, skiing, snowshoeing, trail running, nature appreciation, birding, geocaching, camping where permitted, waterfalls, ravines, canyons, rivers, streams, cliffs, forests, and more.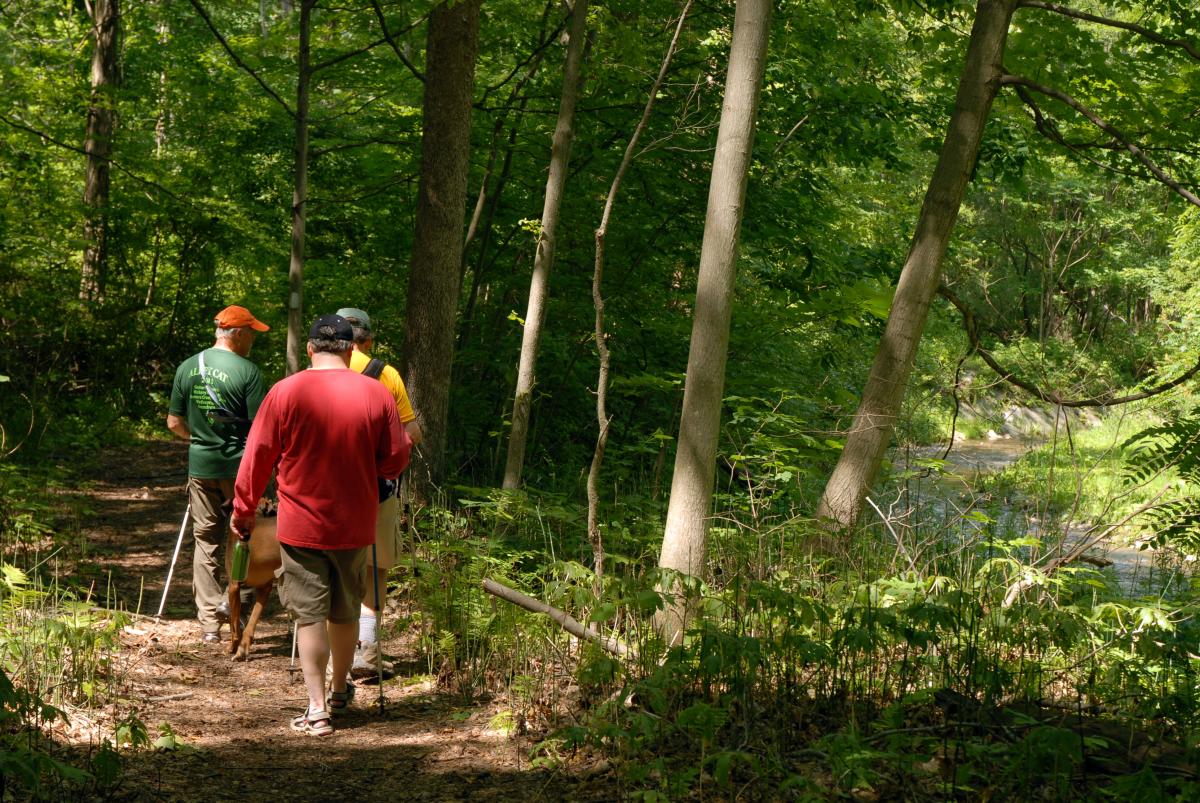 Country Brews
"Find your way to Cider Creek Hard Cider in Canisteo. From Hammondsport, it's a 40 minute drive on breathtaking country roads, passing wind turbines, silos and farmland, climbing and descending hills, to get to this growing famous by the month cidery."
—Malerie Yolen-Cohen, Huffington Post
Cider Creek Hard Cider
Located on a winding country road in Canisteo, Cider Creek Hard Cider has been getting national attention for its delicious hard cider. The most awarded farm cidery in the U.S. in 2017, they also offer excellent craft beers and wines from NYS farm breweries and wineries. Not just creating delicious innovative ciders, but also doing unusual collaborations with regional breweries and wineries.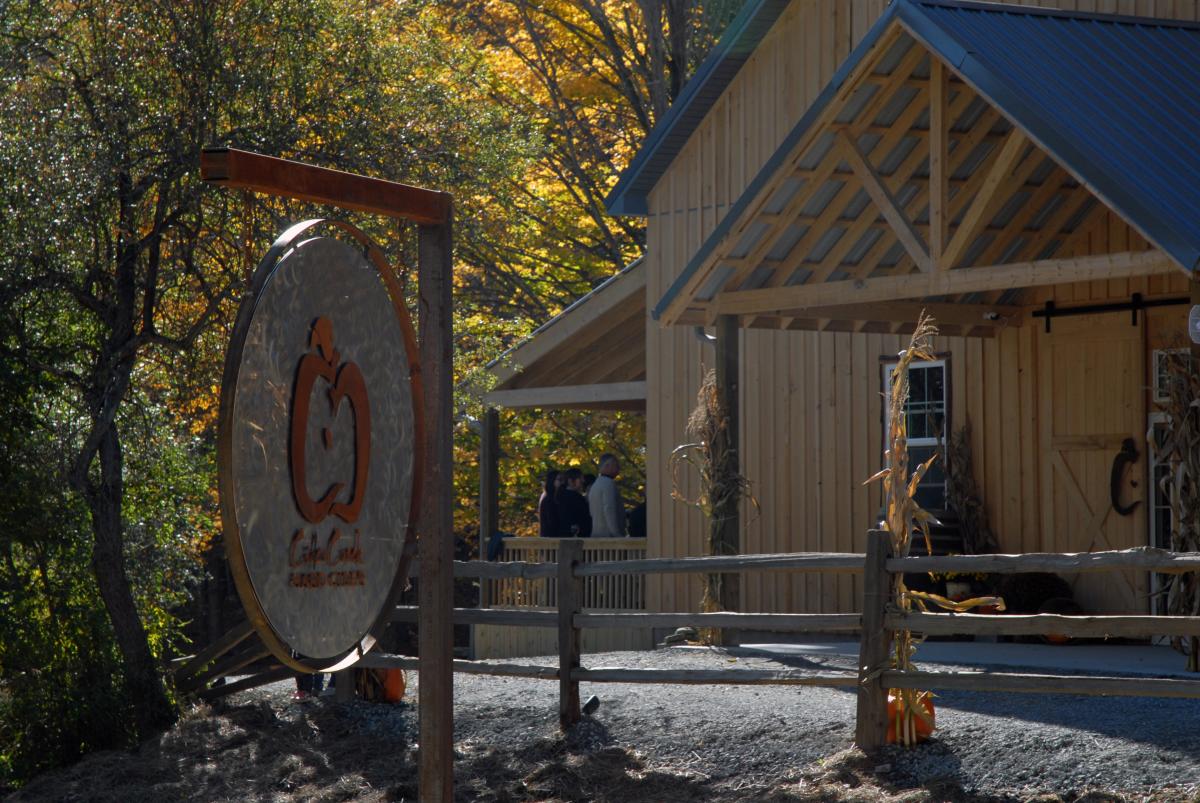 Railhead Brewing Company
A brewpub offering craft beer made on site, as well as delicious wood-oven pizzas, Railhead brings the tradition of brewing back to life in Hornell. Located along the tracks, this small craft brewery also pays homage to Hornell's rich railroad history.
TripEnd Brewing
TripEnd might seem a little out of the way, but it's worth the visit. This small, family-run farm brewery offers a scenic and authentic taste of life in rural upstate New York. And some darn good brews!
Vino in Farm Country
Wild Brute Winery
It all comes down to the choices we make. Wild Brute is a simple, small boutique winery started by a young man who apprenticed at Chateau Frank, but decided to return to his roots and open his winery tucked among the farms of Arkport. And while Riesling might be king in the FLX, wild Brute is focused on creating excellent unfiltered Cab Franc and other unusual vintages.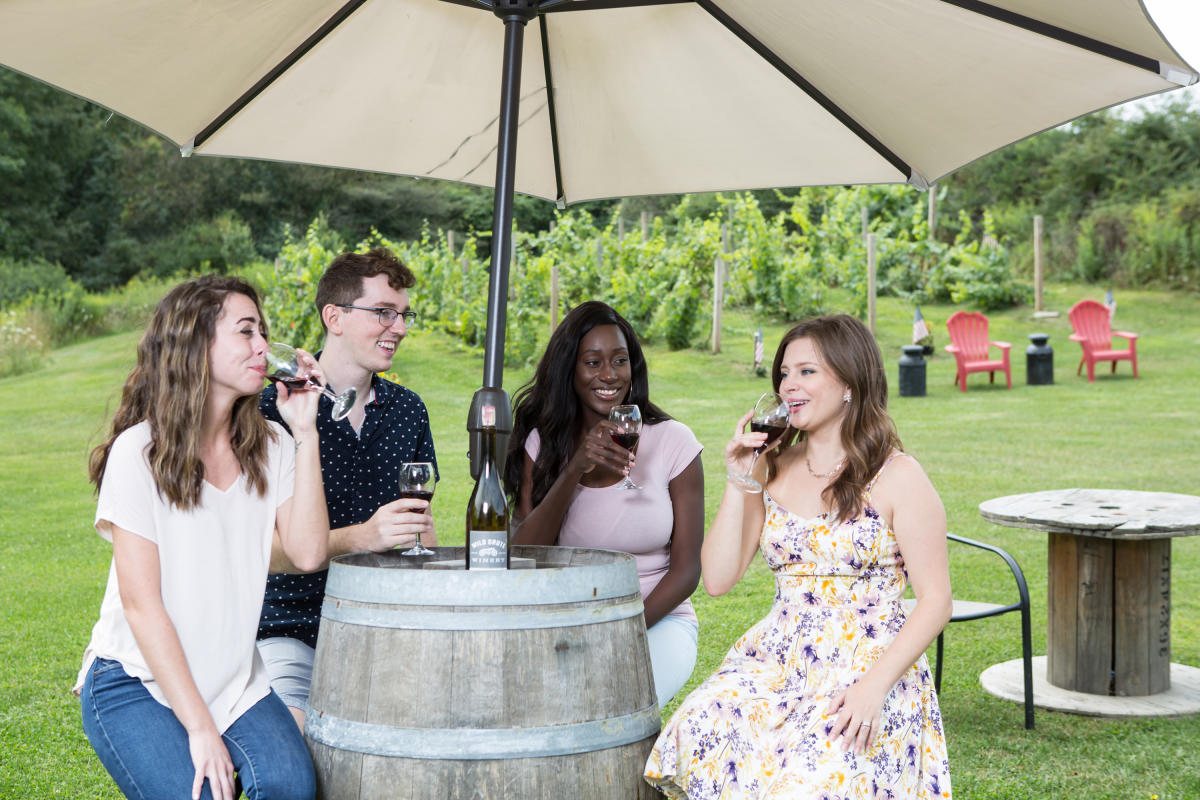 Savor Vineyards
It's all about slowing down and savoring life. With valley views and wine styles you won't find in most FLX wineries, Savor offers tasty vintages, plus occasional live music in the large tasting barn. Be prepared. You may want to spend the entire afternoon sipping and savoring.
Nom Nom Nom
Marino's Restaurant
Just ask the folks who live here and they'll tell you, Marino's Restaurant has long had a reputation for the area's finest casual dining. At Marino's details make all the difference from the elegant woodworking and interior design to the ingredients and sizable portions of popular menu items like the Tri-Pepper Calamari, Ranchero Chicken Sandwich, Chicken Francáise, Creole Pork & Pasta, Baby Back Ribs (we could go on), and an assortment of delicious meals aptly-portioned for kids.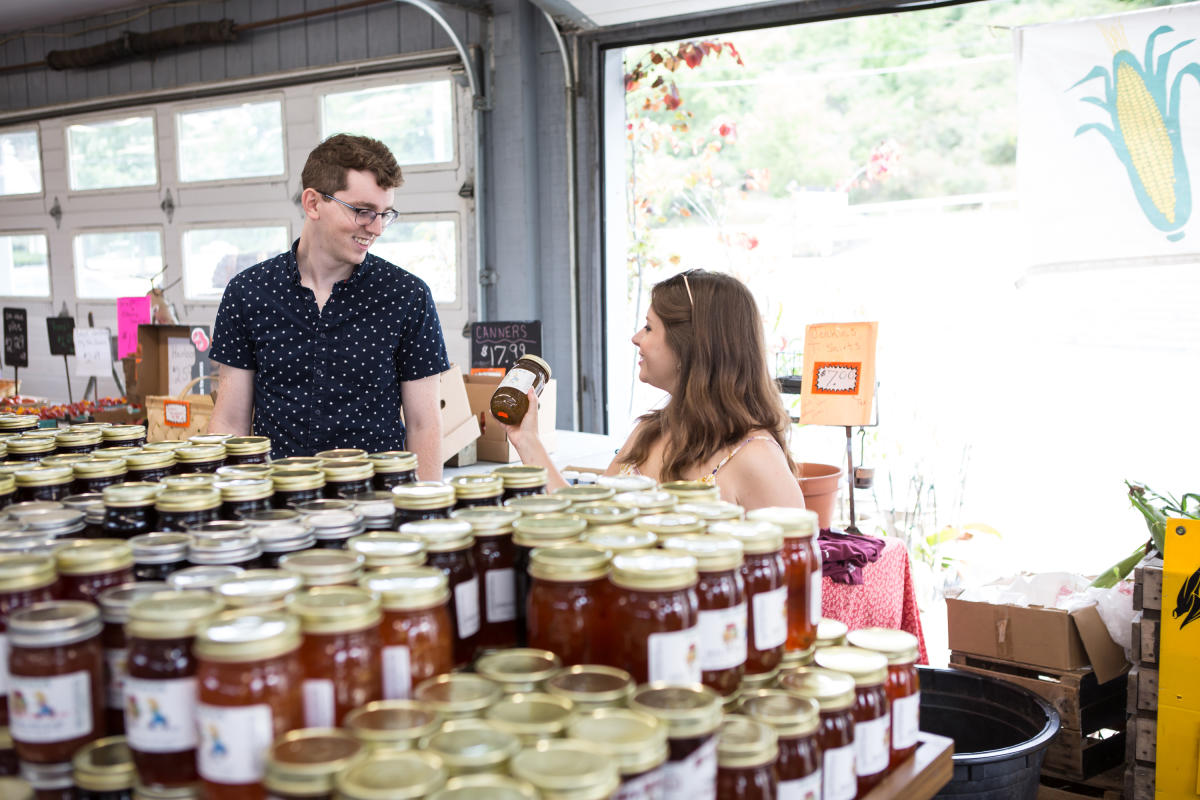 FitzPatrick Farm Market & Deli
Another local favorite, FitzPatrick's offers some of the best farm-market products around (meats, cheeses, a large selection of delicious jams and jellies, homemade fudge, buckeyes). Also a popular spot for breakfast and lunch (wraps, subs, sandwiches like the messy good BBQ pulled pork, pickle dogs, BBQ Ghost Burger, and so much more).
Riding the Rails - Hornell's Railroad Heritage
Hornell Erie Depot Museum
Since 2005, the Depot Museum has worked to preserve the history of the railroad industry—the backbone of the Hornell community for so long—and the men and women upon which that industry was built. Explore over 700 artifacts on display in the former Erie Railroad Depot.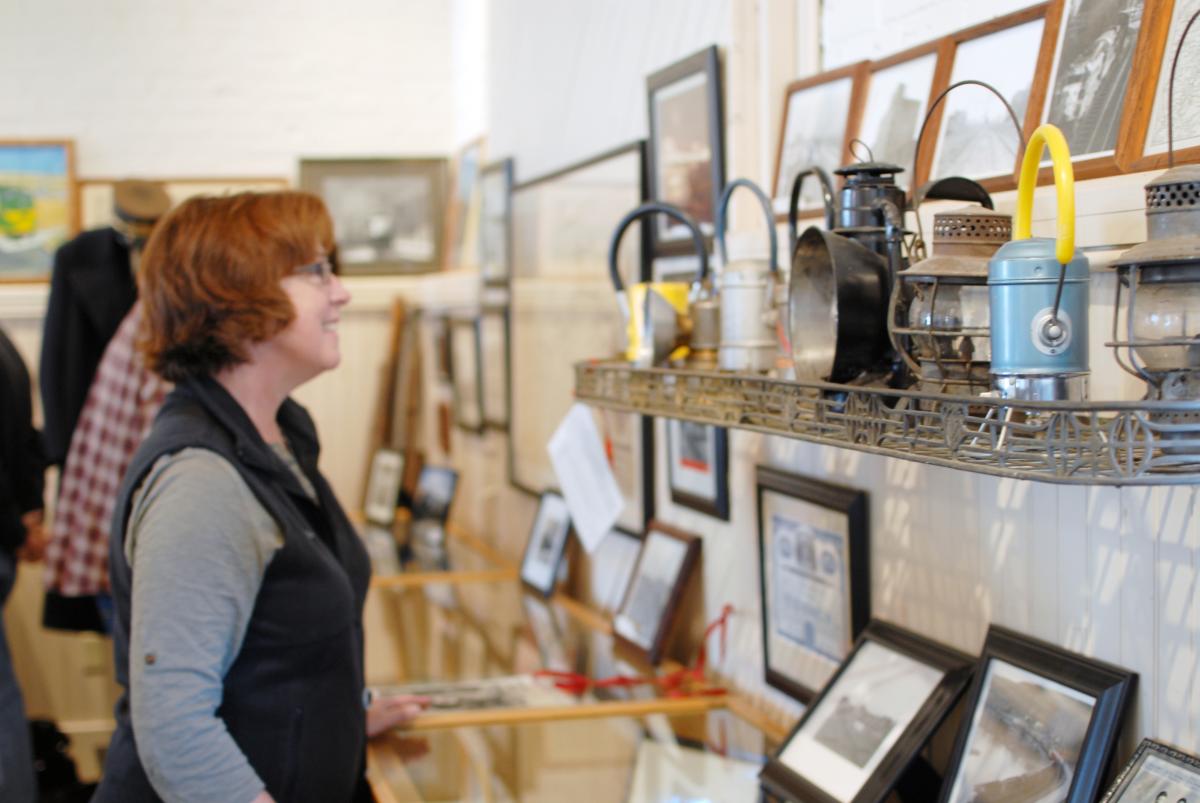 Nearby Accommodations
Best Western Maple City Inn
With a heated indoor pool and a complimentary hot breakfast that includes scrambled eggs, sausage, waffles, breads, muffins, Danishes, juice, and coffee, Best Western Maple City Inn is more than just an overnight accommodation. It's also a place for family fun.
Farmer Phil's Cabins
Once featured on The Today Show for being a hidden gem, Farmer Phil's Cabins have become a popular haven for people looking to get away for a few days or longer. With several hand-built log cabins scattered among the trees on the expansive property, Farmer Phil's offers a wonderful secluded getaway for everything from weddings to hunting excursions.
Camping Options
Kanakadea Park
A campsite on Almond Dam with electric, fishing, boating and playground.
Co Rd 66, Hornell, NY 14843 • (607) 324-0590
Sun Valley Campsites
172 beautiful acres, miles of roads and trails that lead through serene woods to a series of waterfalls. Spacious sites. Stocked stream and pond on site.
10740 Sun Valley Rd, Arkport, NY 14807 • (607) 545-8388
Skybrook Campground
Unique family campground is located on 255 acres in a beautiful country setting.
10861 McCurdy Rd, Dansville, NY 14437 • (585) 335-6880
Roadside Attractions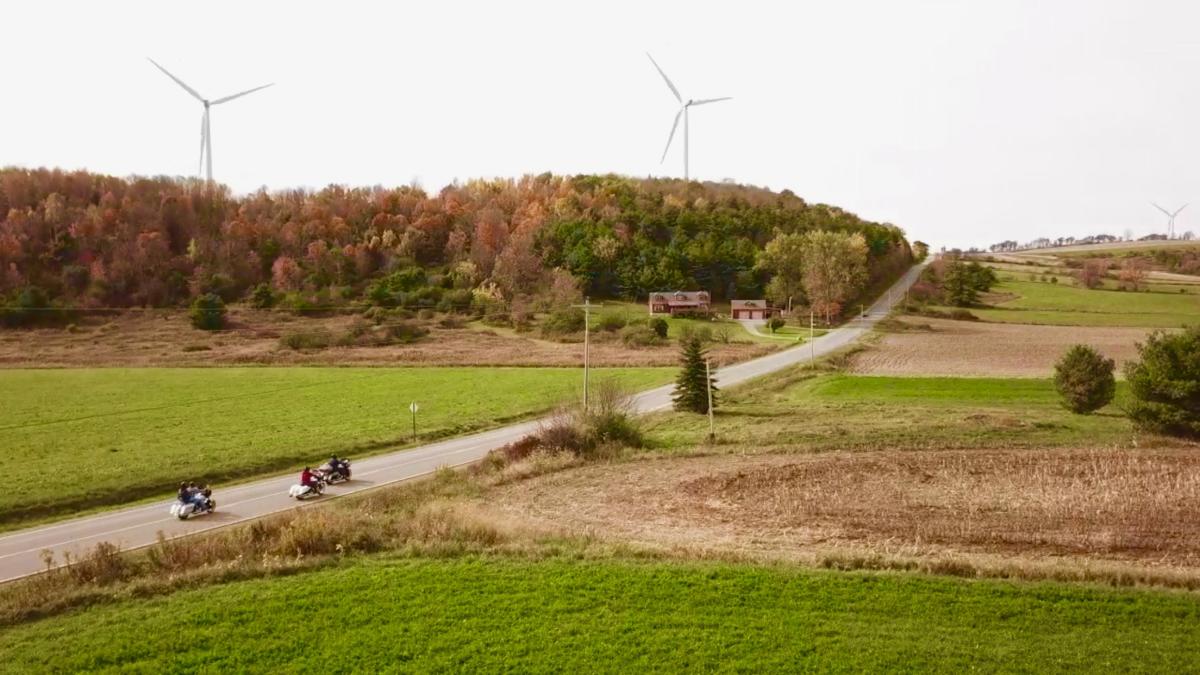 Canisteo Living Sign
The Canisteo Living Sign once appeared in Ripley's Believe It Or Not as the largest living sign in the world. The original sign, which spells the town's name, was created in 1933 by planting 260 Scotch pine trees and measured 300 feet by 90 feet (with each letter 30 feet wide and 70 feet tall). In May 2016, the original trees were removed and new trees were planted in an effort to preserve this unique landmark.
Wigwams Historical Museum
The Wigwams have been catching people's eye for decades. Formerly a restaurant and service station, this unusually shaped building is now home to the Historical Society Museum of Jasper.