Look, let's get one thing straight. What you might call a "dive bar" or a "greasy spoon," we call relaxed, affordable, under-the-radar experiences. They may not have all the bells and whistles that get everyone's attention because that's not what they're all about. They're comfortable just being themselves and that's the way the folks who frequent them feel as well. And what they lack in pizzaz, they make up for in nostalgia, in cozy down-home appeal, and often in some of the best food or drinks to be found without having to break the bank to enjoy it.
There's a reason these often overlooked locales are so popular with the locals. Here's the inside scoop.
Dive Bars
The perfect place to slide into when your boss isn't looking, always a great juke box, a regular who knows everyone, and a friendly bartender.
Oaks – 26 West Market Street in Corning
Your typical local dive with the added bonus of an OTB in the back.  Great wings but we suggest trying the fried pepperoni.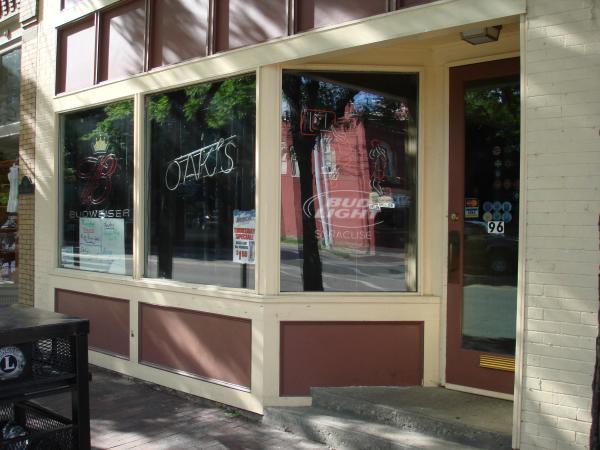 Read M P.'s review of Oak's on Yelp
Malley's Pub – 92 East Market Street in Corning
Like two bars in one.  Exuberant middle age day drinkers until the sun goes down then nightclub atmosphere after dark.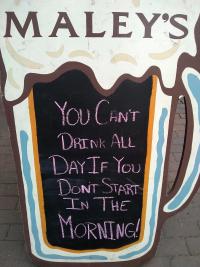 Wooden Nickel - 18 Liberty Street in Bath
If you are looking to kick back, Wooden Nickel is a safe bet.  It's not the kind of place that's going to break our wallet.
Maloney's Pub - Hammondsport
Roadhouses
Look for the motorcycles or classic cars out front as your first sign. Chances are there's at least one NASCAR hood hanging on the wall and serious old-school country on the juke box.
Country Pub 2 - Campbell
Sit-n-Bull Pub - Painted Post
Junior's Log Cabin
Lindley Roadhouse
Sportsman's Paradise
You are sure to see at least five stuffed heads hanging on the wall and maybe even a few snowmobiles parked out front in winter.
Ranch 226 Bar
The White Buck - Cohocton
Kill Buck Inn - Canisteo
Boat Drinks
Nothing shouts summer quite like a cold refreshing drink on the waterfront.  Waterfront pubs where you can park your boat dockside.
Laf-a-lot - Loon Lake, Wayland
The Switz
Snug Harbor
Lakeside
The Waterfront
Pubs & Taverns
These combination bars and restaurants offer the best of both worlds. The drinks are usually reasonably priced and the food is plentiful and tasty enough to keep folks coming back. Often a hot spot for local entertainment and live music.
Maloney's Pub
Paddy's Pub
R & M
Liberty Street Pub
Big Papa's
Jack's Gaslight Grill
Woodhouse
Some folks are looking for good times off the beaten path. They're not all about bling or bedazzlement. They appreciate the pleasures of simple, creature comforts. They yearn to discover those best kept secrets, to experience travel like a local. We can't really blame them.