The Magic & Mysteries of Glass
Each year, hundreds of thousands of people visit this small town and are blown away by the wonders of glass.

Today, the world is connected like no other time in human history, in part because of innovations in glass (nearly indestructible glass screens for cell phones and tablets, fiber optics for incredibly fast Internet speeds). Innovations that can be traced back to Corning, NY.
---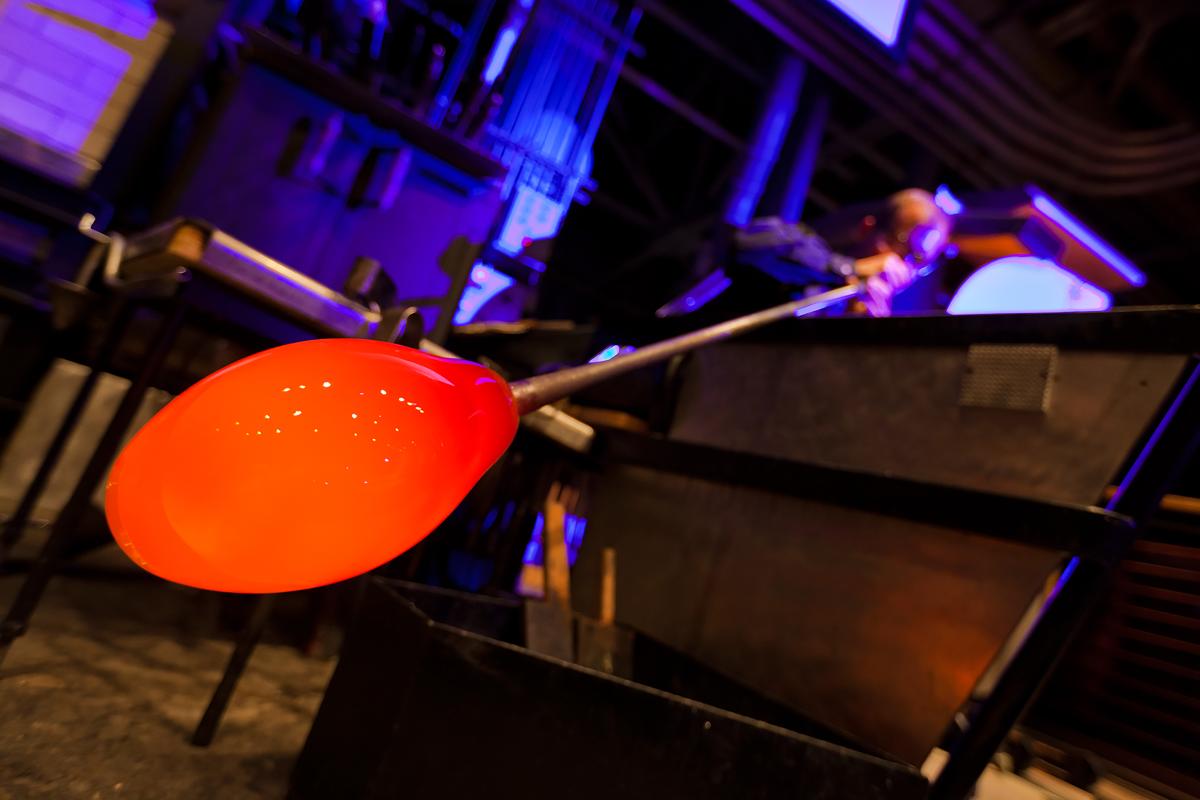 As with any great masterpiece, a lot of skill, hard work, and mastery have gone into making Corning America's Crystal City. We've spent one-hundred-fifty years exploring and expanding the possible uses of glass and developing new ways to make it better, stronger, and even more beautiful.
Although Corning is known around the world for glass, back in 1796 when the town was founded, the primary industry in the area was lumber. As a matter of fact, at one point, the mills around Corning were reputed to be the largest in the world. With the increased use of canals and railroads, and the depletion of timber, Corning eventually became a key location in the shipping of farm products, lumber, coal, tobacco, grain, and whisky.
However, following the Civil War, manufacturing took over and Corning's first major post-war industry was glassmaking which has remained at the heart of the city's success for 150 years. At its peak, there were upwards of twenty cut-glass factories here, which is how Corning became known as the "Crystal City."
What started out as a small glass factory in the 1800s has transformed over the years into Corning Incorporated, a worldwide leader in glass technology and innovation.
After moving to Corning from Brooklyn in 1868, Corning Flint Glass Works struggled for several years. In 1877, Charles Houghton tapped into the growing railroad industry by developing a new signal lens which was resistant to dirt, snow and ice, but much of the glass being produced in Corning early on was for decorative collectible pieces of cut glass that people displayed in their homes. Companies like Hoare & Daily, and later Hawkes, gained reputations around the world for their exquisite cut glass pieces. But cut glass was a luxury item. If the community (and the company) were to survive, let alone thrive as they do today, they needed products that appealed to the masses. 

Then, sometime in 1880, Thomas Edison needed a special envelope (a special transparent container that could withstand the intense heat needed without blackening after a short time) to hold the filament for his incandescent lamps.
The story goes that one of Edison's assistants came to Corning and as he watched the respected gaffer James Lear attempt to meet his needs unsuccessfully, he caught a glance of a shop boy who he seemed to be playing around with a blowpipe, swinging it back and forth, before holding it aloft and blowing a bubble of glass at the other end. That was the bulb Edison's assistant had been looking for and soon James Lear and his crew were making similar blanks (what we call bulbs). By the end of that first day, they had made 165 bulbs by hand. In time, Corning would be the largest producer of light bulbs in the country. By November 17, 1880 they had shipped 307 dozen bulbs to Edison allowing his invention to make it's way out into the world
This moment in time was important for Corning (the town and the company), as it opened new doors in the world of glass, and seemingly limitless opportunities. Soon, Corning was building a reputation for its glass innovations.
Fascinating History of Glass here in Corning, New York:
In 1889, T. G Hawkes & Company won the grand prize for cut glass at the 1889 Paris Exposition Universelle. (Spillman, The American Cut Glass Industry: T.G. Hawkes and His competitors 1996).

In 1913, Jesse Littleton, a Corning research physicist, brought home a sample of heat-resistant glass. His wife was amazed at how beautifully an experimental cake baked in it, and two years later, in 1915, Pyrex® cookware began taking the nation's kitchens by storm.

In 1934, Corning issued the largest piece of cast glass to be produced up to that time: the 200-inch Pyrex® mirror for Mount Palomar's Hale Telescope.

Shipboard dishes being smashed on rough seas was only a problem until the 1940's, when Corning developed durable, strengthened-glass tableware for the United States Navy.

From the mid-sixties to the early 1970s, three Corning researchers worked to develop, and make constant improvements to the technology for which their company is most well known today: fiber optics.

Corning began a long and lasting space career in 1961, when their heat-resistant windows and re-entry shields left the Earth's atmosphere as part of the Mercury spacecraft. Corning also helped make the Gemini and Apollo flights possible, and has continued to produce glass for every manned American spacecraft to date!
*these facts courtesy The Corning Museum of Glass
---
The Largest Glass Museum in the World!
It's really no surprise that Corning would become home to The Corning Museum of Glass, the largest glass museum in the world.
With over 50,000 pieces covering 3,500 years, the Corning Museum of Glass presents a comprehensive journey through the history of glass. There are ancient artifacts and contemporary masterpieces, pieces of historical significance as well as those that are simply breathtaking. CMOG, as we call it, brings together the science, history and art of glass.
Scientists in Corning paved the way for the Information Age by inventing fiber optics, Gorilla glass, windows for the Space Shuttle, as well as other glass wonders that are now part of our everyday lives.
Here in Corning, skilled glass artists create works of art before your eyes in local glass studios like Vitrix Hot Glass Studio, or at Hands-on Glass where you're encouraged to try your own hand at glassmaking.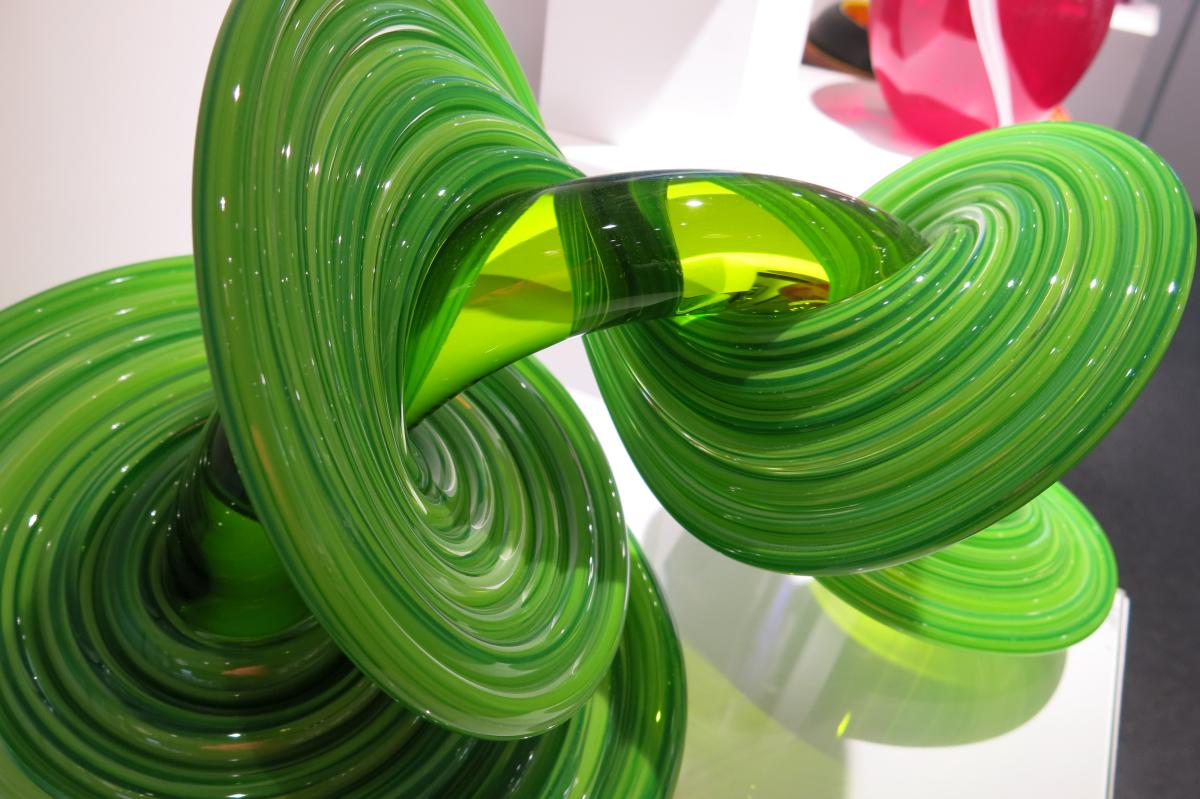 Uncover the many glassy treasures to be found in the unique boutiques, galleries, and studios on and near Corning's Gaffer District (named in homage for a gaffer, or master glassblower), and give yourself some time to discover the stunning stained glass and other wonders found on the Tiffany and Treasures Trail.
---