Planting The Seeds for Finger Lakes Wine
Pleasant Valley Wine Company is the oldest winery in the region and the first bonded winery in the entire country. Yep, lucky them. They were the first winery to be taxed.
Established in 1860, Pleasant Valley Wine Company was also the first winery in the country to win an award in Europe for American Sparkling Wine (way back in 1867) which is why they can still call their sparkling vintages "champagne."
Interested in stepping back in time? You can revisit a bygone era and explore eight gorgeous buildings listed on the National Register of Historic Places on one of Pleasant Valley's daily tours (seasonal). Get a feel for the grandeur and extravagance that was prevalent before Prohibition, back when the winery saw visitors daily.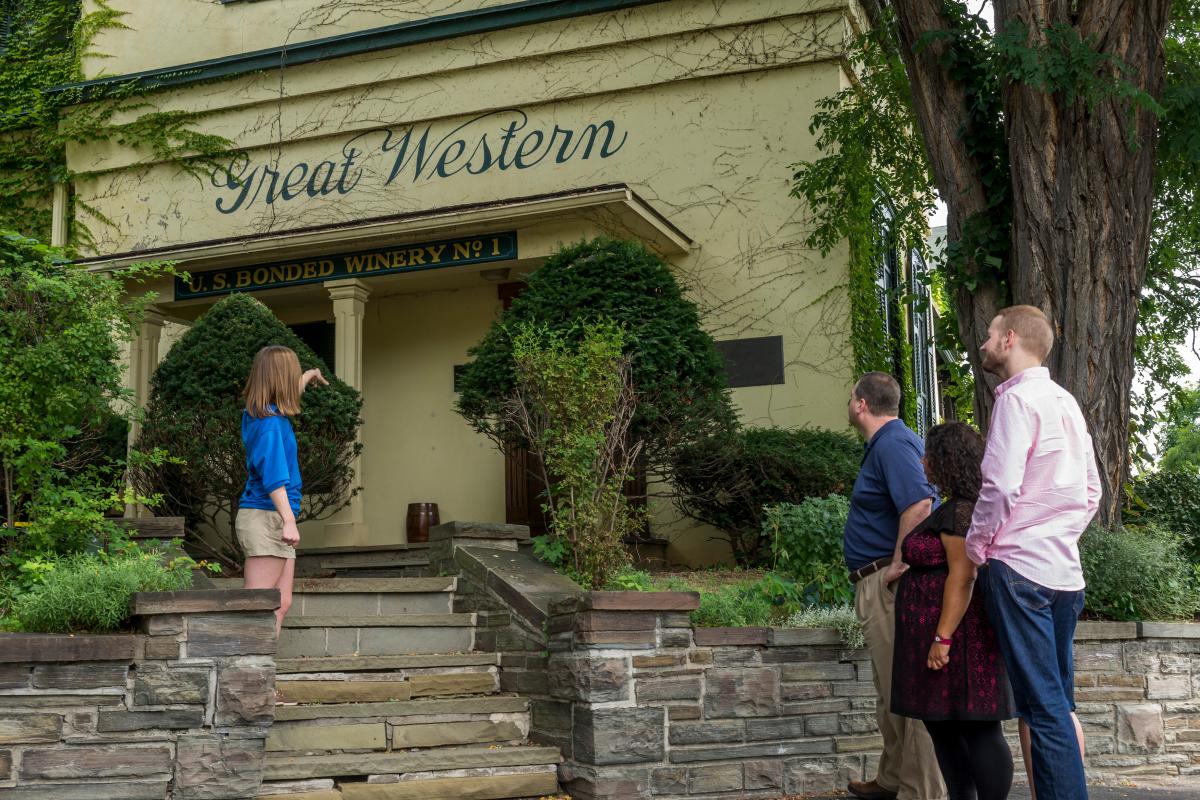 Interesting Trivia:
"Because of the internationally recognized excellence of Pleasant Valley Champagnes, and because of the similarities of climatic and soil conditions between the area and the Champagne district of France, Pleasant Valley came to be called the 'Rheims of America.' When the U.S. Postal Service opened a branch at the winery in 1870, it used the postmark, "Rheims, N.Y.," which was used until 1945 when rural delivery took its place." (PleasantValleyWine.com/history)
With over 500 acres of vineyards, Pleasant Valley continues to make wines. While many are made with native grapes, creating sweet-style vintages, the winery also crafts the still popular Great Western Champagne, as well as delicious port and sherries which you won't find produced in most Finger Lakes wineries. 
Just over 100 years after Pleasant Valley led the way, another winemaker in Hammondsport revolutionized winemaking for the entire northeastern United States. He was an immigrant from the Ukraine with extensive knowledge and firsthand experience growing grapes in cold climates which for centuries was believed to be the reason the delicate, elegant Vinifera grapes couldn't be grown here.
Some of the best minds in U.S. history believed it simply couldn't be done. But Dr. Konstantin Frank knew better. A professor of plant sciences who held a Ph.D. in viticulture, Dr. Frank moved to America and, after a brief time in NYC, he made his way upstate to take a position at Cornell University's Geneva Experiment Station.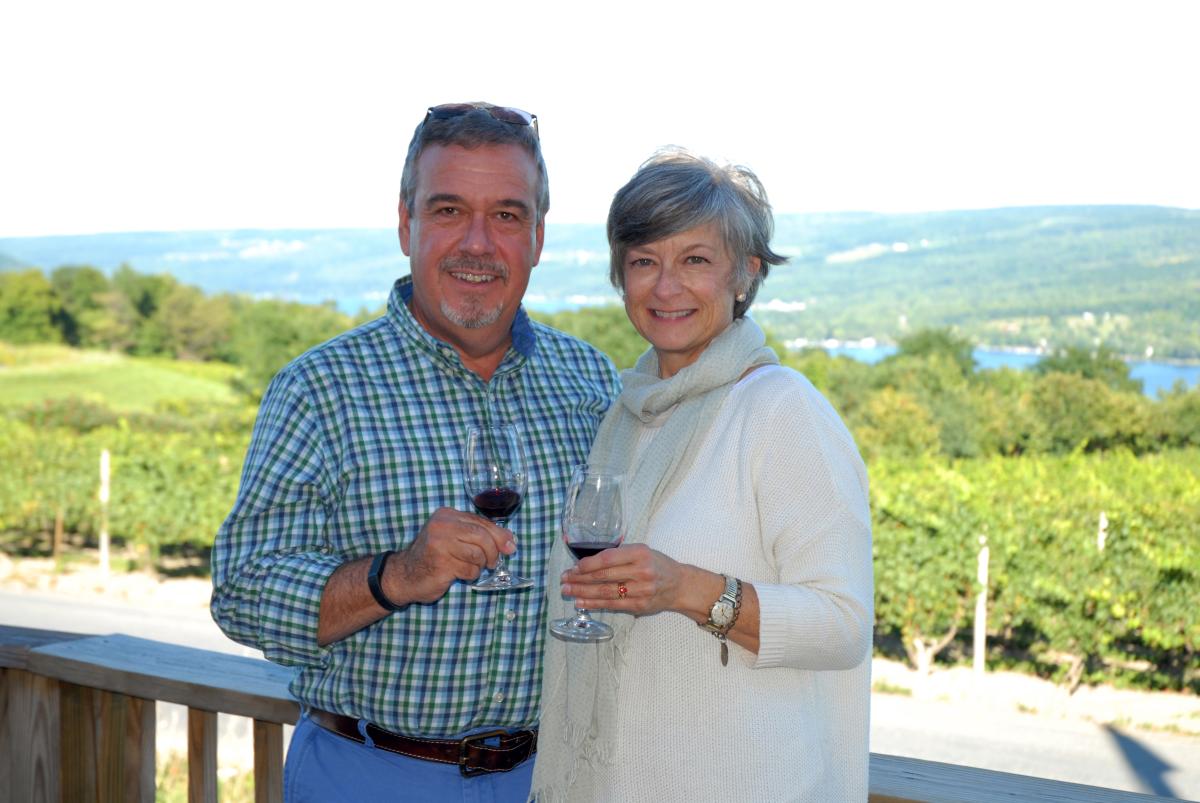 He believed from his years in the Ukraine that the lack of proper rootstock, not the cold climate, was the reason for the failure of Vitis Vinifera vines in the Finger Lakes region. He continued to promote his beliefs and to seek a sympathetic ear, which he found in Charles Fournier, a French champagne maker and president of nearby Gold Seal Vineyards. Communicating in French, Dr. Frank revealed his research for growing the delicate European vinifera grape varieties in cold climates. For the first time the Northeastern United States could produce European varieties of wines.
In 1962, merely a decade after arriving in America, Dr. Frank founded Vinifera Wine Cellars. The winery quickly earned a reputation for spectacular Rieslings and its original planting of vines formed the backbone of New York's world-class wines and champagnes.
A scientist at heart, Dr. Frank planted dozens of unique varieties of grapes, many of which are still grown today, though not all are used in wines (at least not yet). While you're there, be sure to try some of the most unusual wines like Rkatstelli and Saperavi, as well as an entire series of wines names after the women in the family whose tireless work behind the scenes helped make Dr. Frank's the world-renowned winery it is today.
Not willing to rest on their laurels, the Frank family has continued to learn and hone their skills, while also pushing the envelop on what a Finger Lakes wine tasting is creating the first sit-down pairings in the region as part of their special 1886 Reserve Room Tastings.
Of course, Dr. Frank's has had another, perhaps unexpected, impact on the region as it moves forward. For a few decades now, some of the best international winemakers have made their way to the west side of Keuka Lake to intern and to work at Dr. Frank's craving award-winning wines. Three of those winemakers (two from France, one from Germany) eventually started their own wineries here, all located near each other on the east side of Keuka Lake, and all focusing on dry-style wines. Each is very different from the other, but the one thing they have in common is quality.
Wine & Spirits Magazine has named a Ravines Wine Cellars' wine one of the Top 100 multiple times times. Crafting food-friendly dry French-style wines, Ravines offers traditional tastings as well as delicious regionally-sourced chocolate and cheese pairings.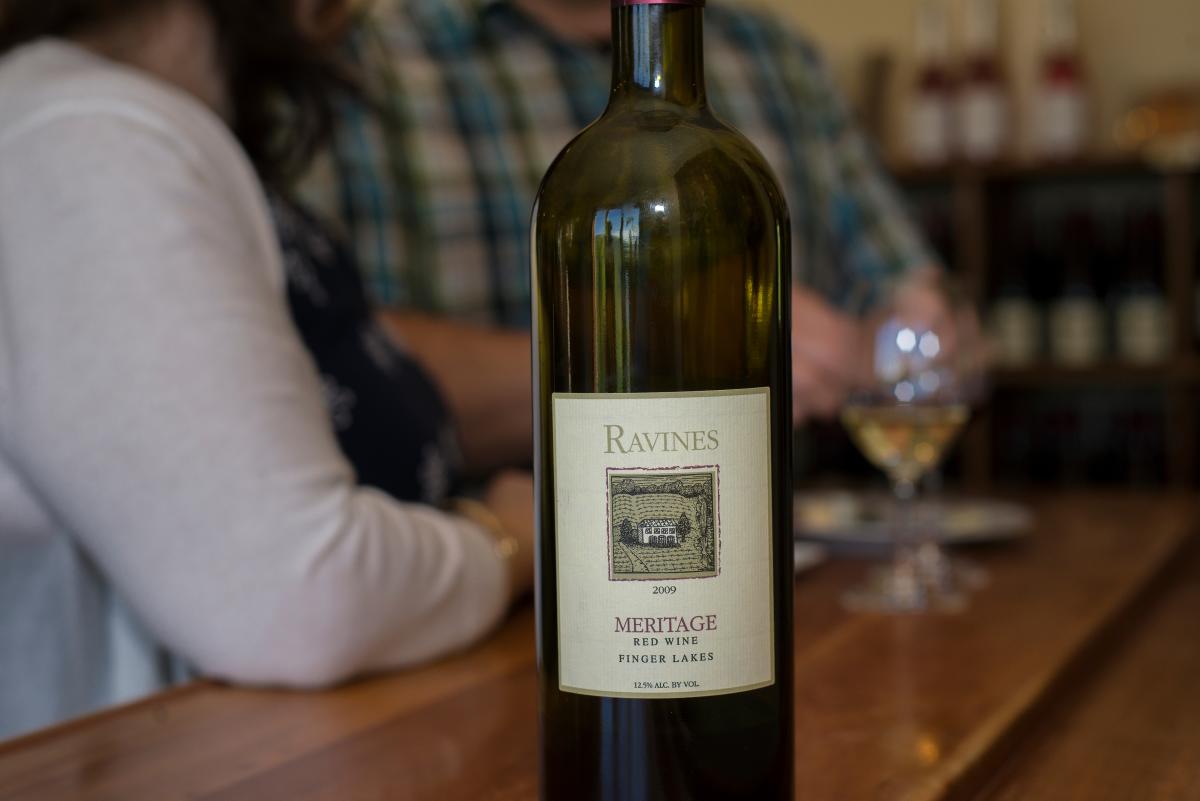 In 2017 a young German winemaker and his then fiancée opened their winery, Weis Vineyards, and started off with quite a bang released their first vintages in May 2017, then three months later winning seven medals including double-gold at the 2017 New York Wine & Food Classic Competition. And right next door, you'll find Domaine LeSeurre, a boutique winery owned and operated by French winemakers, Sébastien and Céline LeSeurre, who strive to showcase the fascinating elements of Finger Lakes terroir (the way the soil impacts flavor) in every bottle of dry, food-friendly French-style wines.
These and other wonderful boutique wineries, like Keuka Lake Vineyards and Point of the Bluff are taking Finger Lakes wine into the future. While others, like Savor and Wild Brute continue to push the boundaries of wine experiences, choosing to start their wineries in locations away from the long standing wine trails.