Experience Glass
There's nothing like learning a new skill to become fully immersed in a place, or in yourself. Take a class or a workshop, learn a new skill from a master craftsman, tap into your inner artist, and make unforgettable memories. Throw clay, shape molten glass, work with stained glass. There are so many ways to discover the magic of creating something with your own hands. Go ahead, surprise yourself!
"The real highlight of the day came when we learned to use color in a paperweight project. Something that looks so simple is actually one of the hardest things to make. . . . Sure enough, by the end of the day, I had created a masterpiece."

Becky Pokora, The Girl and the Globe
Experience glassblowing! All ages welcome! Meet the artist who first began hands-on glassblowing experiences in Corning over two...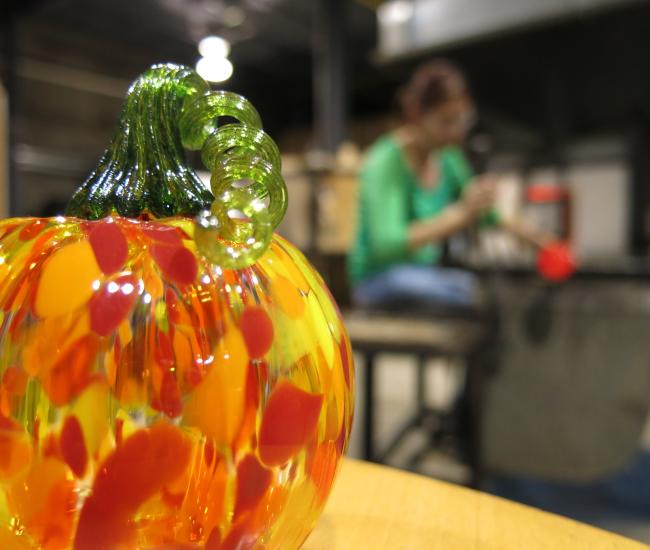 The Studio is a word-class teaching facility that offers residency and scholarship programs at various times throughout the year. The...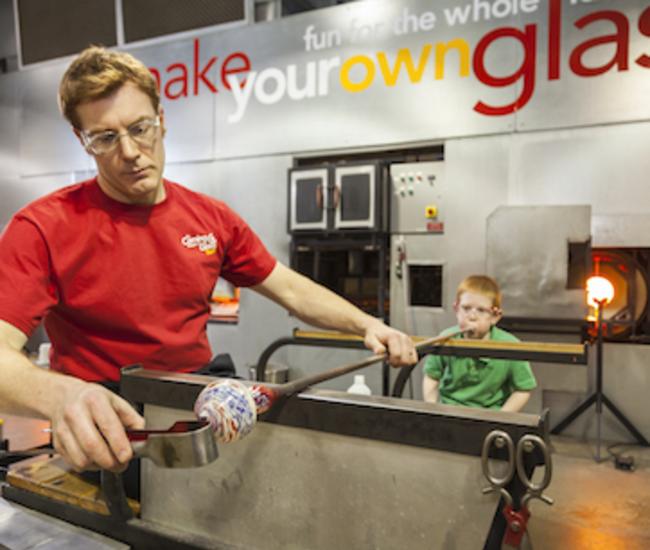 Regarded among America's prominent contemporary glass studios, Vitrix Hot Glass Studio is committed to uncompromising quality and...