October 20th - October 31st, 2022
When Thomas Edison reached out to Corning Flint Glass Works after getting patents for his incandescent lamp, he was looking to the small town glass factory to not just produce the special heat resistant glass, but needed it's skilled glassblowers to create blown bulbs "free hand" or without using a mold. It was an arduous task, one that took gaffer James Lear and his crew all day to complete 165 bulbs that were satisfactory to Edison's representative. But only after a mysterious shop boy blew the first bubble. 
The Days of Incandescence is a special multi-day celebration each October inspired by the actual history and rather curious mystery behind Corning's role in making the special glass bulbs for Thomas Edison's incandescent lamp and, as a result, it's role in helping spread light across the world. As part of this multi-day event, a special story was written and published called The Legend of the Gathers which explores that historic event and the role a mysterious young boy played in making it all come true.
The Days of Incandescence includes:
Actor Guided Walking Tours (SOLD OUT)
Live Performances
Archibald's Libations Crawl
All Hallows Event 
Jack-O-Lantern Carving Contest
Celebration Events
Thematic Special Offers and Experiences
See below for more details and to purchase tickets to select events.
---

• Live Music! During this year's celebration, you'll find specially themed farmer's markets and live musical entertainment in Corning's Riverfront Park.
Thursday 10/20 10am-3pm - SILVER LINING 10:00am-1:00pm 
Thursday 10/27 10am-3pm - PAT KANE DUO 10:00am-1:00pm 
Saturday 10/29 4pm-8pm - CHICKEN STRING WING BAND 4:00pm-5:30pm & PAT KANE DUO 6:00pm-7:30pm 
---

• Guided Historic Tours Explore Corning at night with these popular tours led by costumed guides who reveal some of the Crystal City's lesser known history. Learn about Corning's fascinating history before it became known as America's Crystal City and the events that helped shaped the company and the town's future. Tickets will go on sale late September. Must register in advance, limited spots available.
SOLD OUT!
---



• Jack-O-Lantern Lighting & Carving Contest Celebrate Corning's unique history and join us in making Corning Glow during the Days of Incandescence Celebration Event. Carve your pumpkins at home. Bring your pre-carved pumpkins to Riverfront Park by 5pm. Light your pumpkins (LED lights only).
Download Contest Rules & Details Here!
Saturday, 10/29     5pm
Corning's Riverfront Park
---

• Archibald's Libations Crawl is a ticketed 1880s costumed libations crawl that happens each year during the Days of Incandescence and includes a souvenir tasting glass with wine and craft beverage tastings and actor engagements where you collect progressive clues to solve the mystery. Participants who successfully solve the mystery will be entered for a chance to win some great prizes.
There will be costumed actors throughout the tour as well as live music performers reflecting the 1880s. We encourage guests to dress in that time period but is not required.
Live Music: 
Grannies Attic 
Pete Thompson 
Bum Ditty Brandon
Check in between 5pm-7pm to pick up your wristbands and tasting glass. *Designated Drivers are welcome to join free of charge and will not require a ticket or receive a wristband and glass
Thursday, 10/27     5pm-9pm
13 stops with amazing craft beverage producers!
Liquid Shoes Brewing
Iron Flamingo Barrel House
Krooked Tusker Distillery w/ Finger Lakes Harvest
Point of the Bluff Vineyards  
Heron Hill Winery
Finger Lakes Distilling
Bully Hill Vineyards
Keuka Brewing Company
Domaine LeSeurre Winery
Pleasant Valley Wine Company
Redbyrd Orchard Cider
F.L.X. Provisions
Hamburg Brewing Company
---

• The Art of the Cemetery Tour - Friday, 10/28, 5:30pm-9pm. Join the ARTS Council of the Southern Finger Lakes and explore the oft overlooked artistry found in three 19th century cemeteries located in and around Corning on this special guided bus and walking tour intended to discover and discuss the "Art of the Cemetery."
Guests will meet at the Heritage Village of the Southern Finger Lakes at 5:20pm to board the bus that will depart at 5:30pm. We will explore the history and symbolism behind the art used on gravestones at Gorton Cemetery, High Street Cemetery, and Townsend - Erwin Cemetery.
To join this tour, guests should feel comfortable standing and walking short distances on uneven ground and are encouraged to bring their own lanterns and flashlights as it will get darker as the tour progresses.
After the cemetery visits, the group will head back to the Heritage Village for a wine and cider tasting by Lakewood Vineyards in the historic 1796 Benjamin Patterson Inn. A lively discussion on the history of the tavern will end our evening around 8pm.
This event is $10 per person and pre-registration is required. To register purchase tickets below.
Friday, 10/28     5:30pm-9pm
Guests Board Bus at Heritage Village at 5:20pm, bus departs at 5:30pm
Limited Number of Seats (pre-registration required)
Private Tour of 3 Local 19th Century Cemeteries
​Explore History and Symbolism Behind Gravestone Art
Wine and cider tasting back at Heritage Village to end the tour with a lively discussion of the history of the Tavern in 1796 Benjamin Patterson Inn
---
•  All Hallows Event 
Saturday, 10/29.    12pm-4pm
Heritage Village of the Southern Finger Lakes
This special 1-day family-friendly event centers around the supernatural taleThe Legend of the Gathers inspired by the mysterious boy who blew the first light bulb and phantom folk known as The Gathers who arrive each October to help get light out into the world. The fictional story was inspired by real local history and Corning's involvement making the first bulbs for Thomas Edison and was made into a 40-page chapbook as well as a beautifully illustrated picture book. The picture book is available for purchase at Heritage Village, Card Carrying Books, The Corning Museum of Glass, and Finger Lakes Unique.
Meet the Artists (meet the illustrator and author of the picture book The Legend of the Gathers which tells the tale of that mysterious boy and phantom folk called The Gathers who arrive each October in Corning to help share the light)
Craft Beer Tastings with Liquid Shoes Brewing
Face Painting and Kids Games (available for purchase)
Food from Nickle's Pit BBQ
Pumpkin Painting
Free Farm Fresh Apples and Cider (samples available)
Hearth Cooking Demonstrations (costumed docents cooking on the hearth)
Spinning Demonstrations (costumed docents spin in the one-room log cabin)
Blacksmithing Demonstrations (costumed docents work the anvil in blacksmith shop)
Live Music
Awaken the Spirits: Special Behind the Scenes Ghost Hunt at Heritage Village (led by experts from the Paranormal Society of the Twin Tiers, you can use their equipment or bring your own for this special Halloween three-hour search for signs of spirits) The Ghost Hunt will take place later in the evening and requires registration. 
---
• Awaken the Spirits: Special Behind the Scenes Ghost Hunt
Saturday, 10/29     7pm-10pm
Heritage Village of the Southern Finger Lakes
Led by experts from the Paranormal Society of the Twin Tiers (P.A.S.T.), you can use their equipment or bring your own for this special Halloween three-hour search for signs of spirits. 
If you're expecting something out of Poltergeist, Ghost Busters, or the Sixth Sense, this isn't that sort of experience. "We don't provoke the spirits," says lead P.A.S.T. investigator Bill Vockroth. "You see that sometimes in movies or online, Ghost Hunters who set out to stir things up. But that's not our intention." So far the encounters at Heritage Village have all been positive.
The hunts are called "Awaken the Spirits" Ghost Hunts which seems especially apt as they have awakened not just the spirits that inhabit the historic museum (and it appears there are several including a mischievous six-year-old named Emily), but also those of the investigators who arrive with anticipation, a sense of wonder, and hope. Ordinary men, women, and children from various walks of life gathering with a common interest and sense of curiosity. With questions, perhaps. And an eagerness to see what they might detect. The Ghost Hunt is a ticketed event and requires registration. 
---

Days of Incandescence Celebration.
Saturday, 10/29     1pm-5pm
Corning's Riverfront Park and Centerway Square
Horse and Wagon Rides (will run 1-5pm) 
Rides depart from Centerway Square in Front of Old World Café
Saturday, 10/29     4pm-8pm
Corning's Riverfront Park and Centerway Square
Come step back in time and celebrate 1880s style with live music, vendors, activities, walking tours, and more. 
Come walk under the strings of Edison lights as you enjoy 19th century style live music and festivities to celebrate the light!
Live Music
4:00pm-5:30pm - Chicken String Wing Band at Farm Market in Riverfront Park
6:00pm-7:30pm - Pat Kane Duo at Farm Market in Riverfront Park
Live Juggling - 6:30-7:30pm at The Fountain
Nate the Great (Ithaca Circus Performer Juggling Sundry Items)
Market Vendors
Craft Beverage Libations 
Food
Jack-o-Lantern Contest  - 5:00pm
The community is invited to carve jack-o-lanterns at home, bring them to the park where they will be illuminated helping make Corning's Riverfront Park GLOW and sharing the light. There will be judging and prizes, then folks can take their jack-o-lanterns home to have for Halloween.  Download the contest rules HERE!
Check Back for Exciting Special Offers & Experiences during the 2022 Days of Incandescence
Come out to shop and dine during the Days of Incandescence 10/20 – 10/31 in Corning's Gaffer District. Keep watch for exclusive offers and locations to be listed below.
Liquid Shoes Brewing - $1.00 off Incandescence Stout for those dressed in costume for Days of Incandescence.
Dippity Do Dahs Homemade Ice Cream – Exclusive Incandescence flavor of homemade marshmallow ice cream
Archibald's Hexed Panini – Sink your teeth into a supernaturally tasty panini sandwich made with turkey, bacon, ghost pepper aioli, and topped with hex cheddar cheese, lettuce, tomato, and onion.
The Cellar – Uncle Fester's Magic Trick - $14 (his version/take on a Rum Sling, Banana/Pineapple/Honey/Buttery, delicious)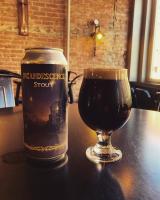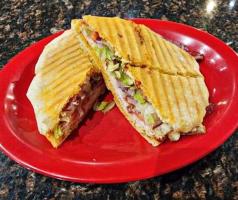 ---
Crystal City Courier
Make sure to keep your eyes open to get your copy of the special Days of Incandescence 1880 Crystal City Courier Newspaper during this years events. Here's a sneak peak.

---
Thematic Farmer's Markets with Live Music
Thursday, October 20th and Thursday, October 27th 10am - 3pm
Join us for special Days of Incandescence Themed Farmer's Markets in Corning, NY
---
Sometimes the things most worth celebrating in life are the ones no one else has ever heard of. Seemingly small moments that impact a few lives away from the attention of the rest of the world. Some of the best of those moments happen in small towns, like Corning, also known as America's Crystal City. 
Of course, sometimes those seemingly small moments impact the rest of the world and become a really big deal that everyone has heard of to some degree.
They just haven't heard the entire story. And that's where things get interesting. 
Want to experience creating your own glass?
Take a class or a workshop, learn a new skill from a master craftsman, tap into your inner artist, and make unforgettable memories. Throw clay, shape molten glass, work with stained glass. There are so many ways to discover the magic of creating something with your own hands. Go ahead, surprise yourself!