Wine Collaborations in the FLX
Pushing Boundaries
In recent years, several Steuben winemakers have been expanding their repertoire by collaborating with tastemakers in other realms to transform Finger Lakes wine into something else entirely.
Innovation and experimentation are hallmarks of Steuben County entrepreneurs and artisans and these winemakers are embodying the very best of those characteristics, pushing the boundaries on the norm to craft exciting, unique, and (most importantly) delicious alternatives to traditional wine.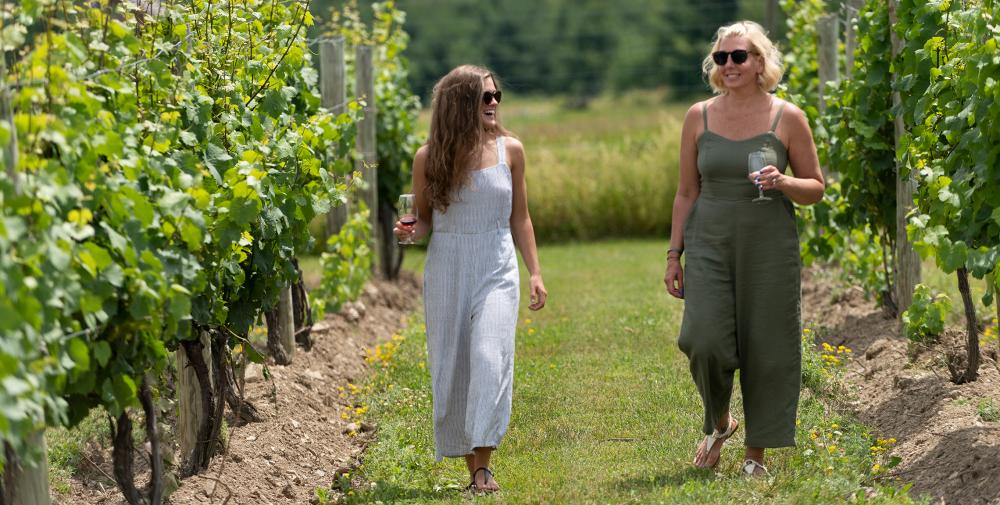 courtesy: Stu Gallagher
Le Moné
You may have read about one unique collaboration in The New York Times, as winemaker Michael Countryman and Point of the Bluff Vineyards partnered with three craft beverage innovators from New York City (Eric Bachli, Max Nevins, and Marissa Reiser) who used Finger Lakes wine to create a new, fresh, and delicious apéritif called Le Moné.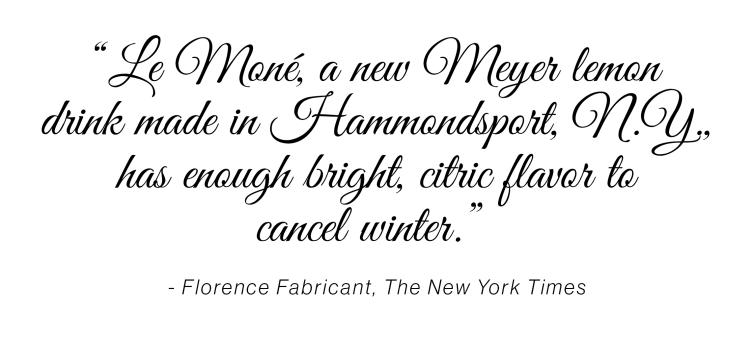 After releasing it's initial Meyer Lemon apéritif, the collaborators have come out with other interestingly tasty flavors like Raspberry & Lavendar, Orange & Lime, and Blackberry. Check out the great articles on Le Moné below.
---
Mad Mongo, Renegade, and The Wild One
Another duo redefining the potential of hyper-local grapes are the creative masterminds from Wild Brute Winery and Krooked Tusker Distillery. Winemaker, Justin Recktenwald has been experimenting with indigenous fermentation for years crafting small batches of unique expressive wines while Distiller Carlton Reeves is always looking for the next great creation. They've collaborated on a port-like fortified wine called "The Wild Ones" and a delicious 120-Proof brandy called Mad Mongo made from wild fermented grapes. 

Need some cocktail ideas? Here ya go! Recipes.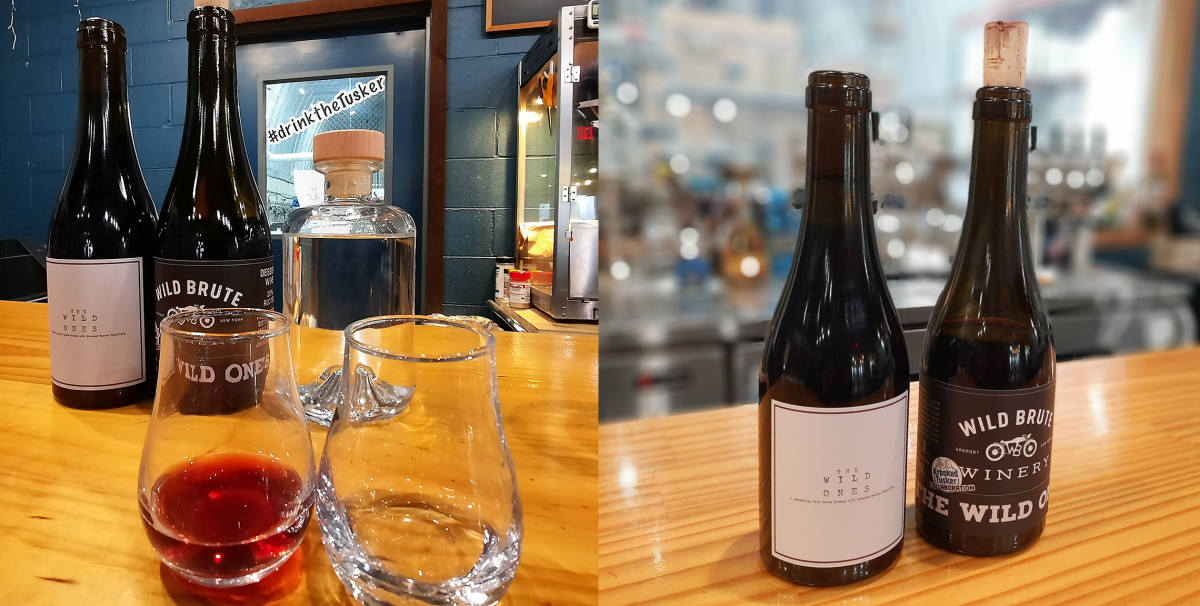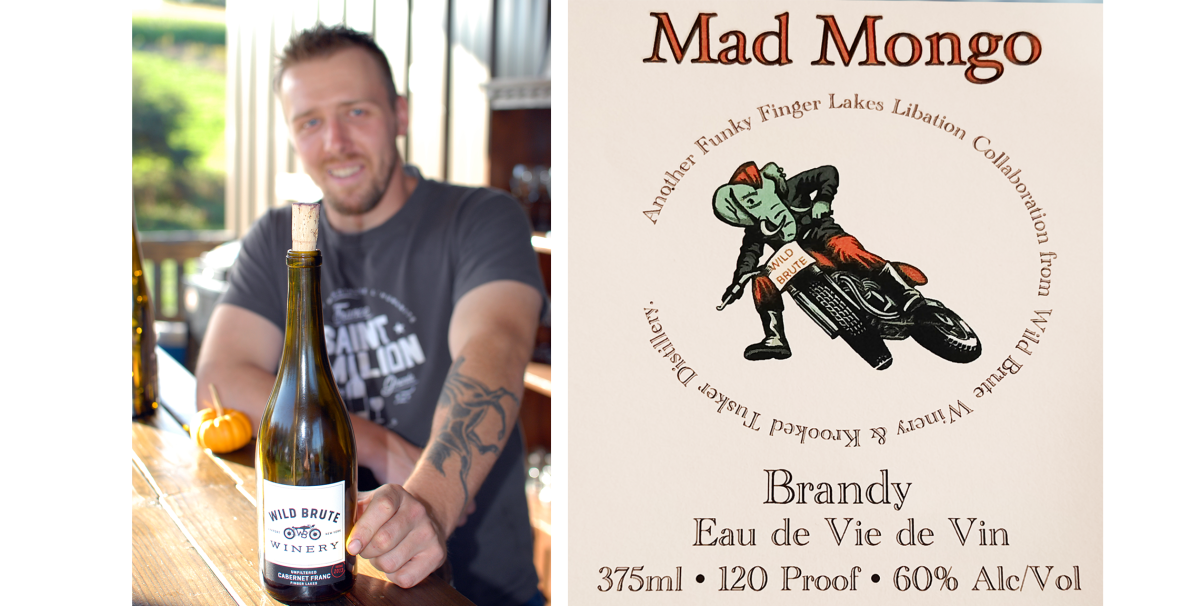 One of the first 100% wild-fermented wineries in NYS, Wild Brute has been crafting unique vintages that are expressive of both terroir and of the ancestral style since 2013. 
Happy to say Krooked Tusker Distilling made The Beverage Testing Institute's The Best Gins Of 2022!

photo courtesy: (right) Stu Gallagher
---
Long Way Home
It's no surprise to learn Keuka Lake Vineyards' Assistant Winemaker, Katie Cochrane, started out brewing before finding her way to the boutique winery. Crafting small batches of creative concoctions is a passion of Katie's. And while some side projects get put on the back burner for larger winery projects, her partnership with farm brewery Big aLICe Brewing has been well received. Long Way Home is a wild farmhouse ale made with native yeast and aged in French oak Blaufränkisch barrels. The brew will be conditioned on different grape pomace varieties from year to year, picking up the respective colors and fruit aroma/tannins.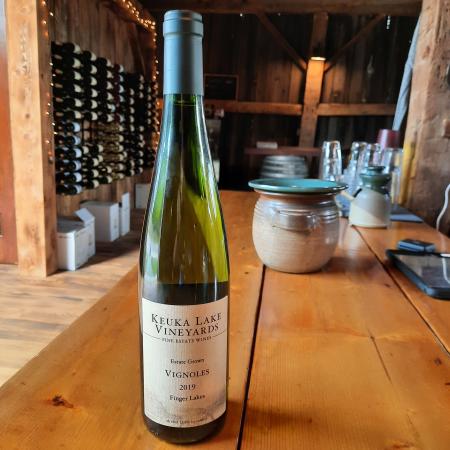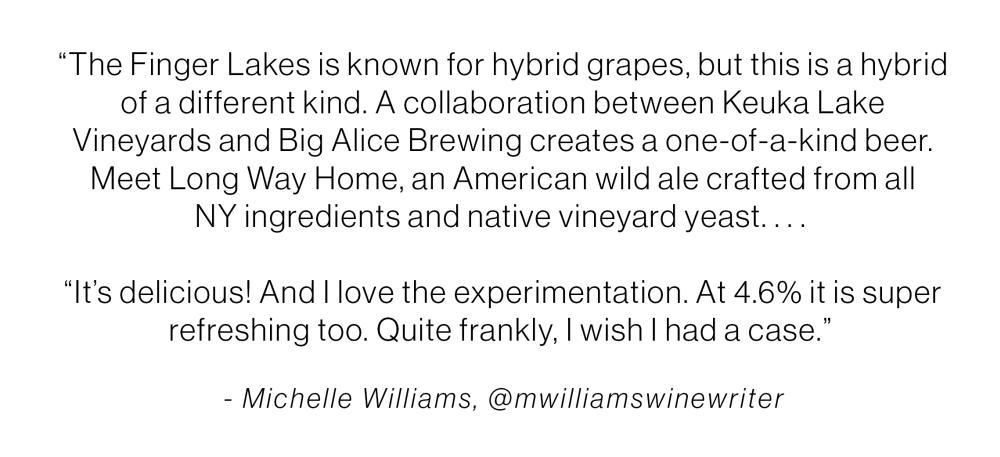 Read post HERE!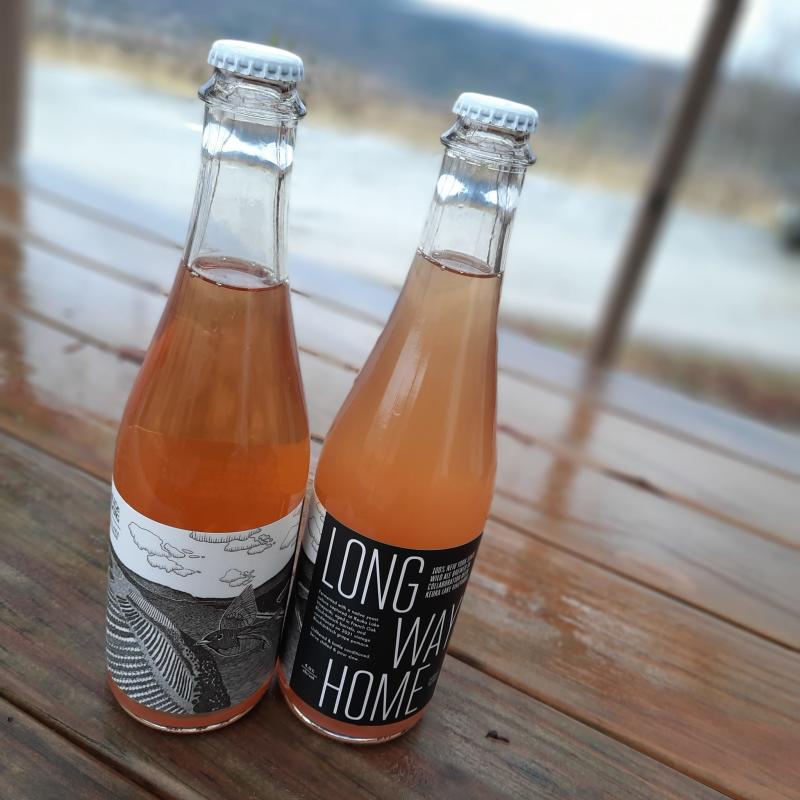 ---
FLX Culture House
Element Winery
Master Sommelier Christopher Bates is known for his culinary creativity as one of the Finger Lakes most innovative chefs behind such eateries as F.L.X. Table, F.L.X. Weinery, and The Quincy Exchange. But Bates also turns his vast knowledge of wine into practice making Element wines and now F.L.X. Culture House brews.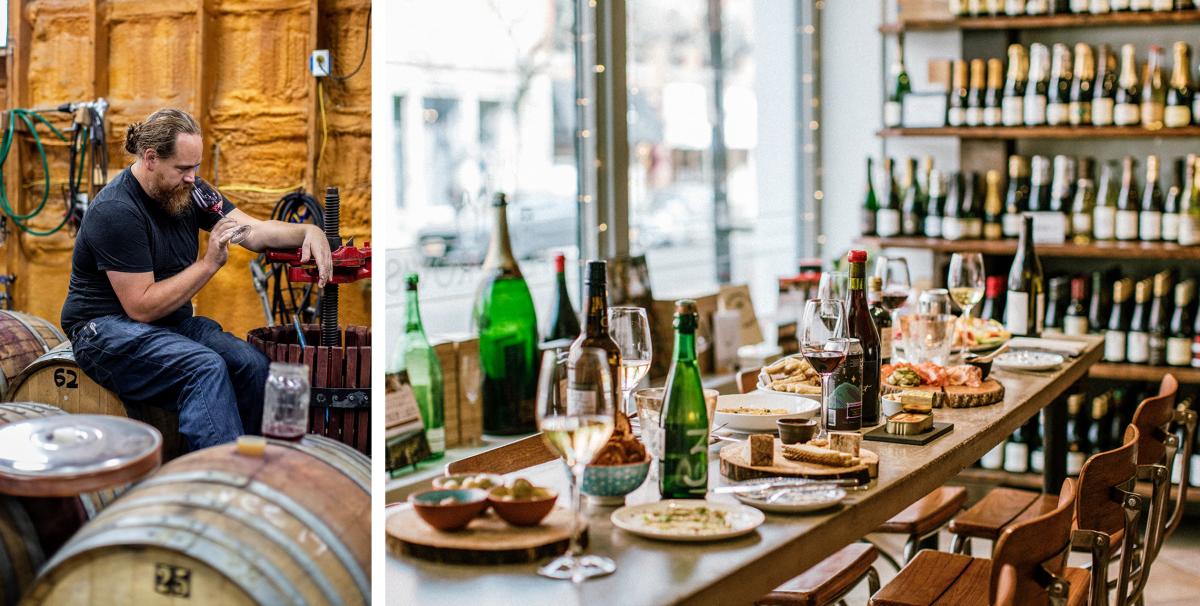 photo courtesy: (left) David Yang, (right) Lyndsi Stoltzfus

All Culture House collabs use Chris's recipes. Some, like the IPA and Pilsner (as well as a traditional Gose and a flavored Gose), are brewed by ROC Brewing Company while another collaborator is Strange Bird which has been a bottling facility for Culture House's aged sours.

photo courtesy: FLX Hospitality
---
Steuben County is home to many Award-Winning Wineries.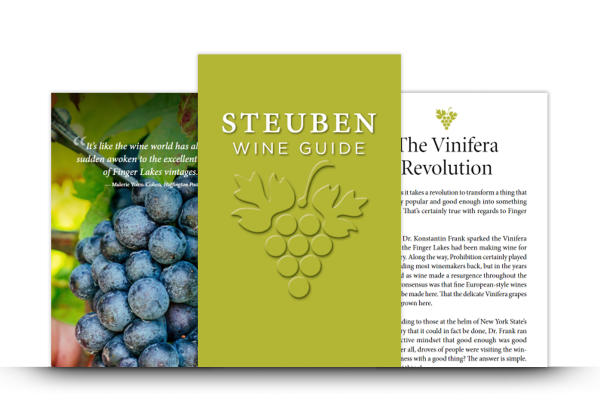 Check out our Steuben Wine Guide Here!
Or if you're already convinced, book your room today!