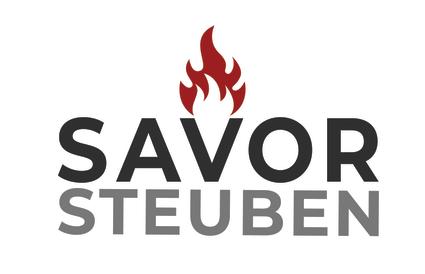 Don't know about you, but we love discovering the best local spots for lip-smacking, tongue-teasing, tastebud-pleasing culinary offerings.
Whether it's laid-back comfort food or fine dining, break-out-the-bib BBQ or exquisite multi-course meals, locally-sourced farm-to-table cuisine or unique eclectic fare, great food is a major reason people explore Steuben.
Add in world-class wines and some of the best craft beverages in all of New York State. Are you starting to get the picture?
Did we mention handcrafted ice cream, melt-in-your-mouth scones, locally-made chocolates, mouth-watering burgers?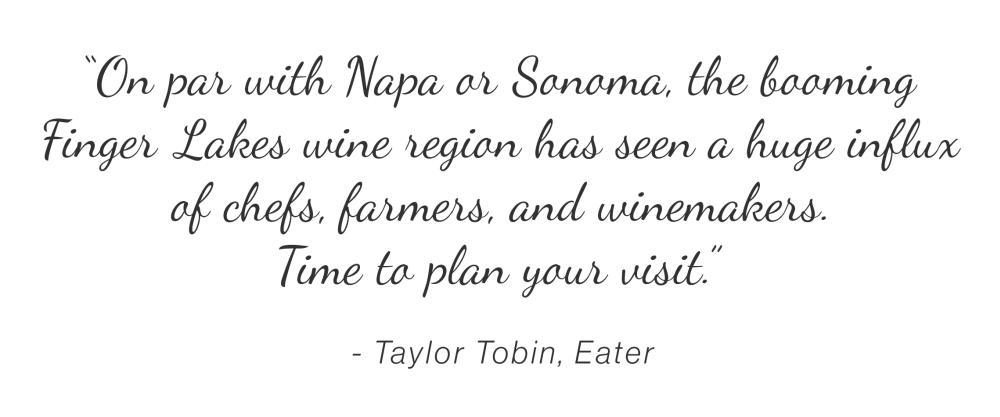 Savor Steuben is a month-long culinary celebration. A nod to the folks redefining delectability.  It's also our way of saying thank you to residents and to visitors for supporting our local tastemakers.
That's why we're offering 3 Chances to Win.

Photos courtesy: Truffle Pasta - The Park Inn

Photos courtesy: Sundae - The Last Stand

Photos courtesy: Charcuterie - The Park Inn
---
3 Ways to Win!*
All month long, when you visit local eateries, wineries and craft beverage producers throughout Steuben County, you'll have the chance to win some delicious prizes.
Prizes — there will be two grand prizes valued at $250 each (five $50 gift cards from Steuben County restaurants, wineries or craft beverage producers of your choice), as well as sixty gift cards valued at $25 each to be used at local culinary spots throughout Steuben County.
Here's how you can win!
•     During March, the Explore Steuben Team and Tourism Partners will go to Steuben County restaurants, wineries, and craft beverage producers and randomly hand out vouchers for $25 gift cards to patrons to be used at a Steuben County culinary establishment of their choice 
•     Folks can enter to win one of the two grand prizes (gift cards valued at $250) by checking in on the free Explore Steuben app while they are out at a Steuben County eatery, winery or craft beverage producer Download the App Here!
•     Folks can also enter to win one of the grand prizes by posting a photo on Facebook or Instagram and tagging @ExploreSteuben with the hashtag #savorsteuben

Note: folks can enter each time they are out at one of Steuben County's participating culinary establishments during the month of March.


Photos courtesy: Chicken Sandwich - Bully Hill Vineyards, Cider - Michael B. Studios, Ravioli - Bill Hutches
---
Whether it's a restaurant called out in Wine Spectator Magazine as one of "9 Standout Wine Restaurants in Upstate NY," wineries named to Wine & Spirits Top 100 Wineries in the World, while others are generating buzz in The New York Times for their creative collaborations, a local craft distillery appearing in Forbes for its Gin, or a small town farm-cidery winning more awards than any other in the state, the culinary scene is Steuben has a lot to  Savor.
Eat • Drink • Enjoy!
---
 

*Official Savor Steuben Contest Rules: 3 Ways to Win   Vouchers: Visit one of the Savor Steuben culinary establishments (see list on app) during the month of March 2023 for a chance to randomly receive a voucher that is able to be redeemed for a $25 gift card to the Savor Steuben culinary partner of your choice through our website. Vouchers are valid thru April 30th, 2023. To redeem, scan the code on the voucher and fill out the form on the website. Gift cards will be mailed to winners in May 2023 via USPS. Can transfer but only redeemed once.   Check-in On Explore Steuben App: Download the Explore Steuben App and check in while visiting one of the Savor Steuben culinary establishments (eatery, winery, or craft beverage producer) during March 2023 and be entered to win one of two grand prizes (gift cards valued at $250). Winner will be selected randomly and notified by April 12, 2023, by a member of the Explore Steuben team. You will have the chance to select a variety of gift cards or just one gift card of your choice valued at $250.   Share Your #SavorSteuben ExperienceSnap an image of your #SavorSteuben experience, use the hashtag #SavorSteuben and tag @ExploreSteuben on Instagram or Facebook to be entered to win one of two grand prizes valued at $250! To qualify, the image must reflect the awesome culinary offerings in Steuben County and be tagged with #SavorSteuben and @ExploreSteuben.  Images from other locations beyond Steuben County will not be valid. While we value chain establishments, the intention of the contest is to explore and support the independent locally-owned non-chain establishments throughout Steuben County. The contest is open to all ages and will run March 1st, 2023, through March 31st, 2023. Grand Prize Winners will be randomly selected and contacted by the end of April 2023. Sweepstakes sponsored by Explore Steuben. Steuben County CVB, 1 W. Market Street, Suite 201, Corning, NY. 14830, ExploreSteuben.com.