Local Brews, Local Vibes
Dave Woolever : Railhead Brewing Company
Since first opening its doors in 2014, Railhead Brewing Company has been Hornell's go-to spot for excellent craft brews and delicious wood-fired pizzas. In some ways, Railhead might seem a bit "off the beaten path," given that it's not nestled close to one of the Finger Lakes. While that means less people stumbling upon the brewery than might if it was situated on one of the regional wine trails, it also means that the people who go there do so because they're drawn by the excellent beers and great food. And by the atmosphere of the place, as well. Because one thing is certain, when you go to Railhead you can't escape that friendly neighborhood vibe.
And don't mistake the brewery's location as an oversight. The decision was deliberate and well thought-out. After all, co-owners Dave Woolever and Mike McCumiskey grew up in Hornell and have been friends since they were teenagers. As is often the case with craft brewers, Dave and Mike started by home brewing together. Along the way, Dave interned at CB Craft Brewers and at Rohrbach Brewing Company (Rochester's oldest craft brewery) and he later worked at Rohrbach full-time. When it came to opening their own brewery, they could have searched for a spot near Rochester, as they already had connections up that way, or they could have followed the common path and set up shop along one of the wine trails where they're visibility would be hard to miss.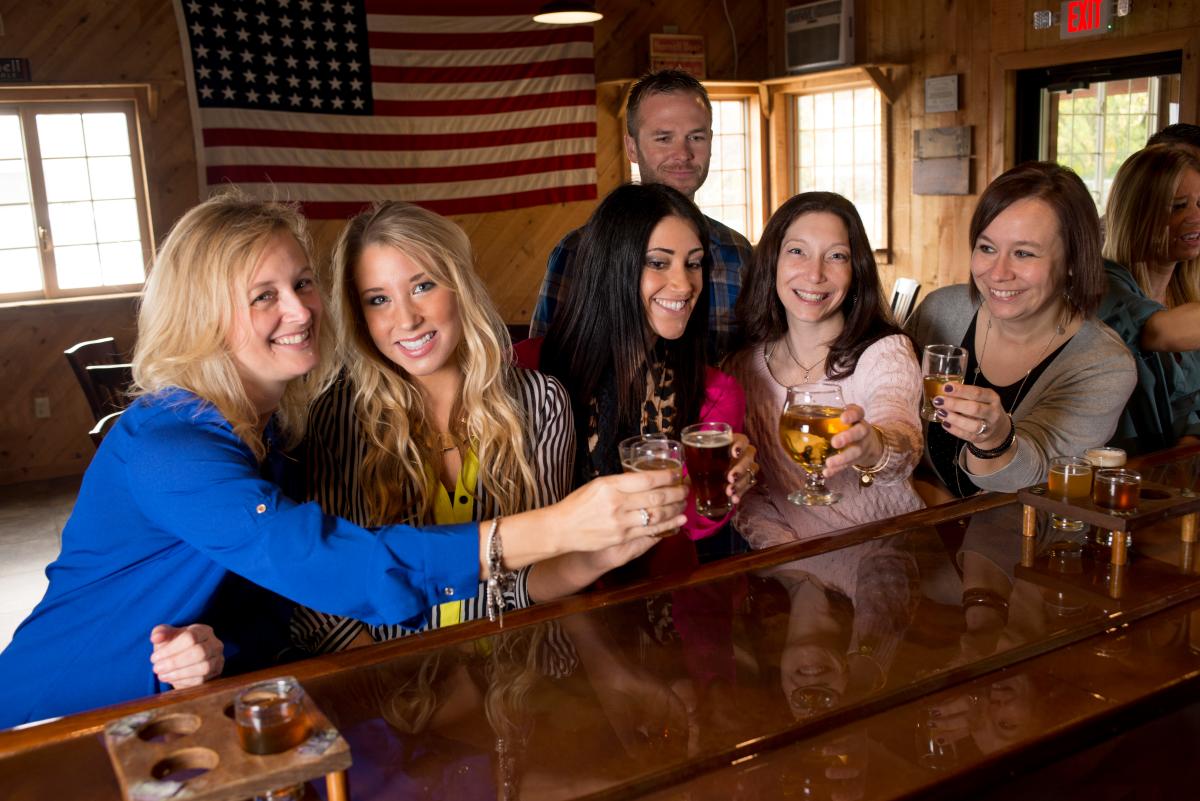 ---
Instead, both men agreed there's no place like home. For Dave and Mike, Hornell is more than the place they grew up. It's a special part of who they are and the town's rich heritage is something they both embrace. Hence the name, Railhead, which is a nod to Hornell's history as an important hub for the Erie Railroad. But their hometown was also known for beer back in the mid-20th century. In an article printed in the Rochester newspaper Democrat & Chronicle, Dave who is also the head brewer said as much. "There's a great brewing history in this town," he said, "and we're hoping to add another chapter." But it's important to note that neither Dave nor Mike were willing to simply rest on the laurels of what folks remember from days gone by. From day one, they have worked hard to create a quality experience for everyone who visits.
"We wanted the space to feel like a pub," says Mike, "where people could come and enjoy the place with someone. Our aim is to create quality beers and pizzas to enhance that experience." Dave adds that they wanted the brewery to have a relaxed atmosphere "where you can come and stay as long as you want. Push a couple tables together, hang out with friends in a nice comfortable, laid-back setting.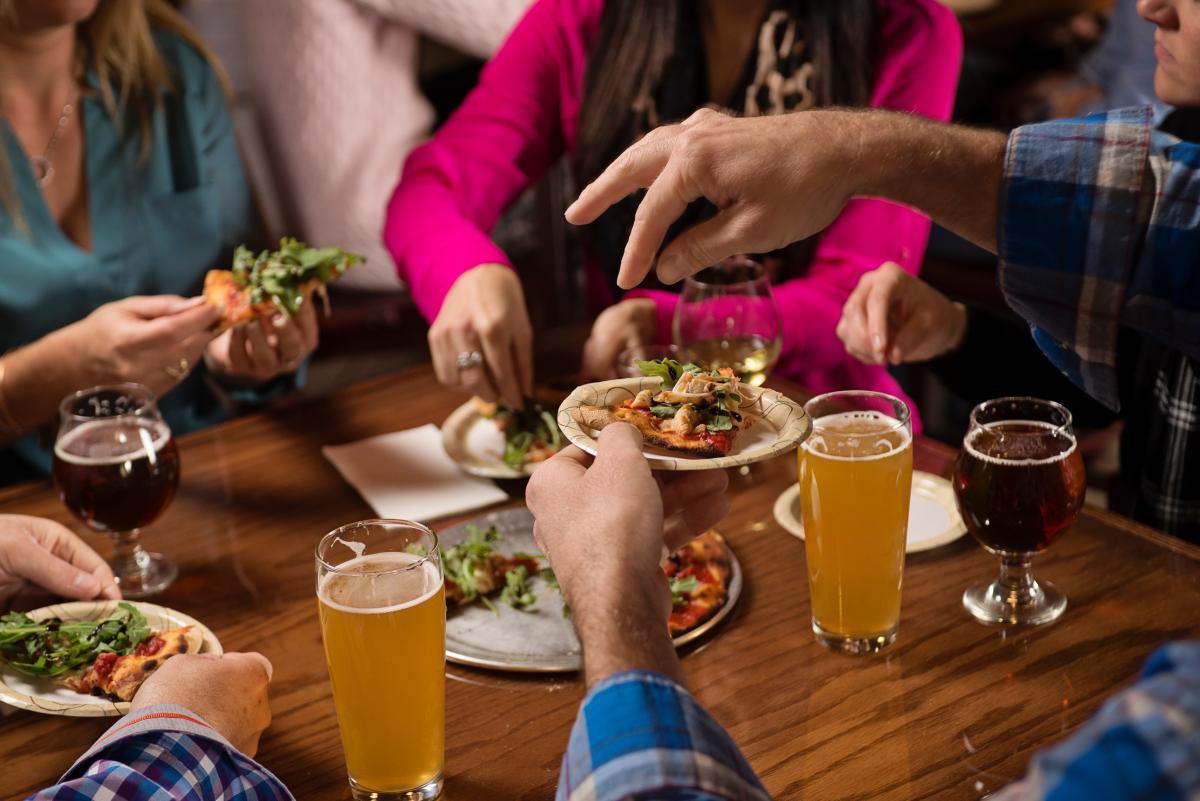 ---
That pub-like feel also dictates the types of beers they make, as they always try to have something for every taste; beers that are accessible and consistently delicious. They mostly focus on German, American, and Belgian style brews, though they do Belgian Ales less frequently than the others due to the yeasts they like to use. "The brewing," says Dave, "follows the yeast."
Rather than using a lot of different yeasts, they like to stick with a few that have worked well for them. Doing so allows them to experiment, to see what the yeasts do, and to have that consistent quality folks have come to expect.
They don't tend to change much when it comes to more hoppy beers like their IPA which uses classic American hops because after folks tried it the first time, that's the beer they wanted. But they do experiment with other styles, especially less hoppy less bitter styles. They also like to craft special brews, like their fall seasonal Quincy which has a truly unique flavor and takes something familiar, like a classic Belgian beer, and adds an unusual earthiness and tartness, a spiciness and fruitiness that people seem to love. And the smell, adds Dave, is amazing.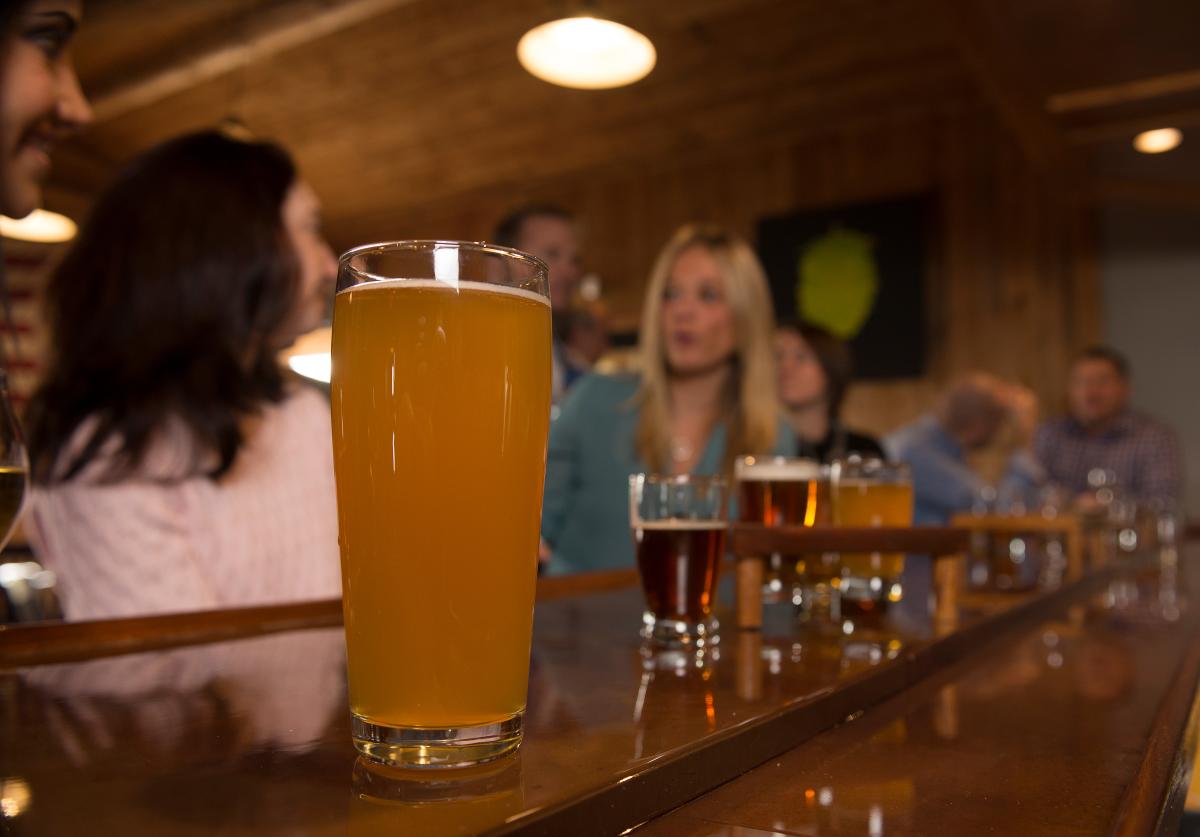 ---
Craft beer expert and beer writer for Democrat & Chronicle, Will Cleveland writes that Railhead is unique in serving some hybrid style beers. "Railhead had two hybrids: a Kolsch and an Altbier, two styles that you don't see many commercial breweries tackle. The Alt had a really nice smooth maltiness. But the Kolsch was the winner for me. It had a pleasant sweetness and was very refreshing." Cleveland adds, "I can report that the pizza was fantastic. It was huge and filling, and it was cooked to perfection. It was a perfect complement to the beer."
Cleveland calls Railhead a comfortable and cozy place that's "perfect for a beer day trip."
As for the future, Dave and Mike have a number of ideas with regards to where Railhead Brewing is headed, including a desire to eventually expand on their offerings, but at the heart of every decision they make you'll find that passion for their hometown's heritage and an insatiable desire to craft, day in and day out, the finest quality brews and most delicious pizzas they can. To provide their visitors (whether they're from just down the road, or a world away) with the sort of comfortable, relaxed experience that feels like home.

Before venturing over to Railhead Brewing Company, check their website, social media pages or give them a call to check current hours.