Pantomime Mixtures
Pantomime Mixtures is a new brewery in Hector, NY focusing on mixed culture and spontaneously fermented ales using locally sourced ingredients.


Product Offerings: Unique Ales
---
Please contact tasting rooms before visiting for current hours of operation.
                                                                                         
Please drink responsibly and use a designated driver or transportation service to keep our roads safe.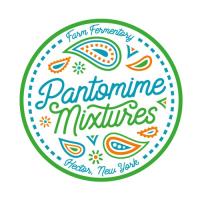 3839 Ball Diamond Rd., Hector, NY 14841     Phone: 607.378.9601