Keuka Brewing Company
Voted Best Craft Brewery in New York State in 2014 at the TAP New York Beer Festival Competition and winner of the F.X. Matt Memorial Cup, Keuka Brewing Company is a small batch artisan brewery that continually develops unique styles and flavors of beer.

Product Offerings: Porters, Brown Ales, Specialty Beers, Stouts, Strong Ales, India Pale Ales, Wheat Beers, Pale Ales, Wild/Sour Beers, Pilsners and Pale Lagers

Amenities: Outside Food Welcome, Pet Friendly, Food Trucks, Family Friendly, Patio/Beer Garden, Fills Outside Growlers
 
---
There are several awesome outdoor adventures just waiting to be discovered in proximity to each of our beverage producers. Check out some great adventure pairings in the Outdoors Tab of the app. You can Craft Your own Adventure by adding this listing to your CYA Plan by clicking on the + sign on the listing.
 
Please contact tasting rooms before visiting for current hours of operation.
                                                                                         
Please drink responsibly and use a designated driver or transportation service to keep our roads safe.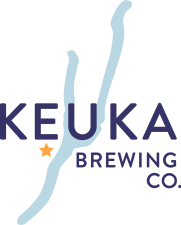 8572 Briglin Rd., Hammondsport, NY 14840    Phone: 607.868.4648