Horseheads Brewing
Horseheads Brewing will be reopening in Spring 2019 under new ownership. The new owners plan to carry on the tradition of Hand-crafted, high quality beer created with the finest ingredients. Horseheads will maintain the same delicious recipes, including the crowd favorite Pumpkin Ale. Horseheads has won several awards over the years, most notably, the silver medal in the 2016 World Beer Championships.

---
There are several awesome outdoor adventures just waiting to be discovered in proximity to each of our beverage producers. Check out some great adventure pairings in the Outdoors Tab of the app. You can Craft Your own Adventure by adding this listing to your CYA Plan by clicking on the + sign on the listing.
 
Please contact tasting rooms before visiting for current hours of operation.
                                                                                         
Please drink responsibly and use a designated driver or transportation service to keep our roads safe.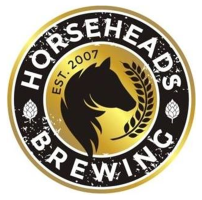 250 Old Ithaca Rd, Horseheads, NY 14845     Phone: 607.739.8468