Cider Creek Hard Cider
"Cider Creek Hard Cider is made on a family farm nestled in the hills of Canisteo, NY. The company was created in 2013 and turned a family recipe and home cider making passion into a mission to produce high-quality, craft cider with authenticity; like fresh cider from the mill.  We proudly use 100% New York State apples.
Our production facility, which is also the home of our original tasting room, opened in October 2015 and is located in Canisteo, NY - the Finger Lakes Region. We have a second location in Hammondsport, NY at the south end of Keuka Lake, which opened in May 2018.
Our products are available to be shipped to 30 states and we have wholesale distribution in New York, Massachusetts, Connecticut, Rhode Island, Pennsylvania, Vermont, and Florida.  
At Cider Creek, it's our mission to produce high-quality, craft, hard cider with authenticity. We're creative, funky, and progressive in our brewing methods and recipes. We proudly never add water, sugar, artificial flavors or sweeteners to our products. We hope you taste the difference." 
~Cider Creek Hard Cider

Product Offerings: Ciders
Amenities: Family friendly, wheelchair accessible, major credit cards accepted
---
Please contact tasting rooms before visiting for current hours of operation.
                                                                                         
Please drink responsibly and use a designated driver or transportation service to keep our roads safe.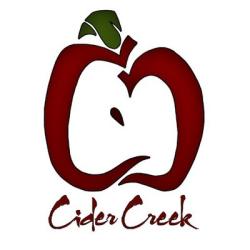 6459 Cunningham Creek Rd, Canisteo, NY 14823     Phone: 857.400.0872     Map